Sagada is one of the most popular getaways in the Philippines because it's a small town found in a valley that has been preserved for centuries. Many feel that Sagada offers a slice of life experience and not just any slice, but one that is Filipino and rich with culture. Sagada is a popular tourist destination attracting thousands of tourists all year round. To make your vacation worthwhile, we've prepared some activities that you should do during your trip to Sagada.
1. Check out the Hanging Coffins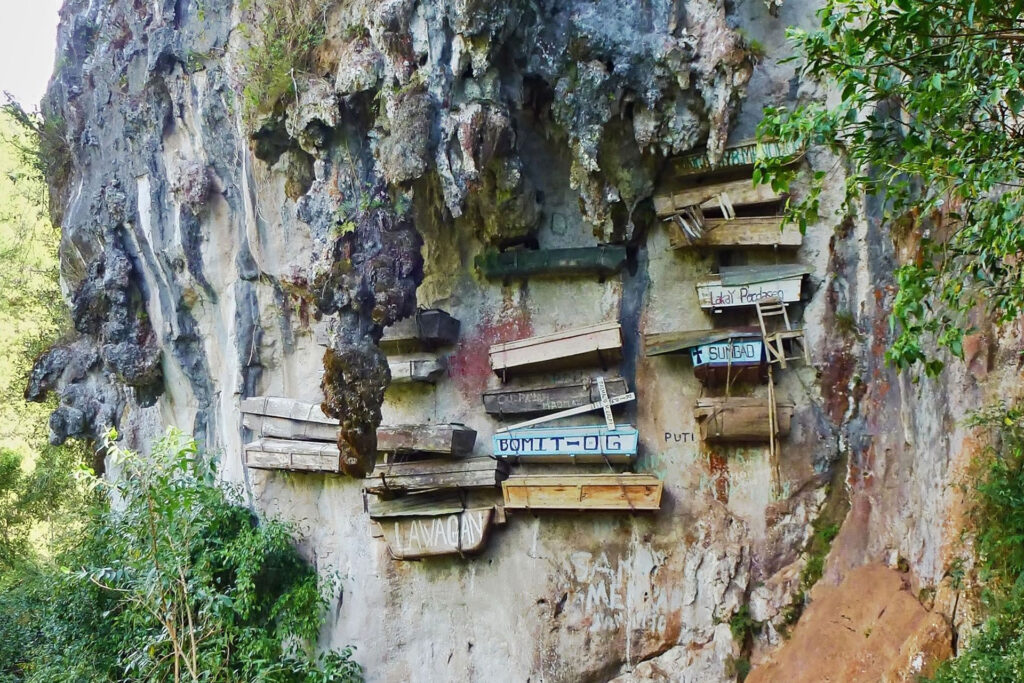 Hanging coffins are a part of the burial practices in Sagada. These coffins are used instead of regular ones, as they believe that their deceased loved ones would go closer to heaven if they're hanged on high cliffs. There's a road leading to the Sumaguing Cave that passes by these hanging coffins, so you can see them up close. You can also climb down a valley nearby and see them from below!
2. Take a Tour of Sumaguing Cave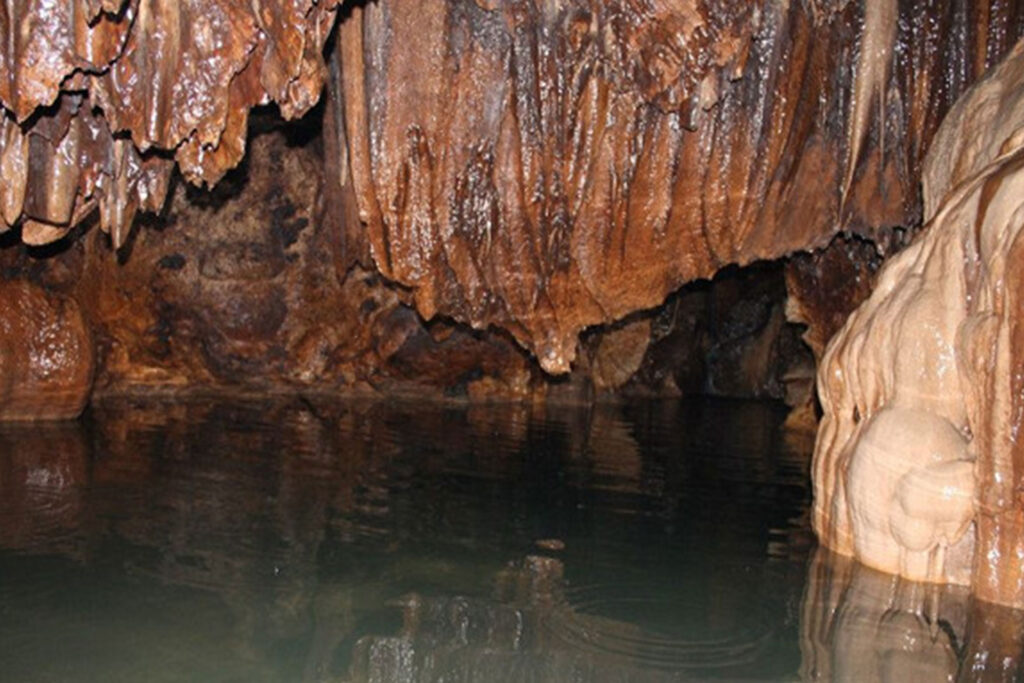 Sumaguing Cave and Sumaging-Latipan-Lomyang Crystal Cave will give you an exciting adventure you won't forget. You'll get wet and muddy, so make sure to wear comfortable clothing. At certain points in the trek, you will need to go barefoot to get a better grip on the rocky terrain. The trip will take about 2 hours, but after that, you'll be able to see some amazing natural rock formations such as "The Curtain," "King and Queen, and "The Serpent" inside the Sumaguing Cave. If you have time, try exploring their underground connection — it's one of the most challenging cave connections in the Philippines!
3. Climb to the Top of Mt. Kiltepan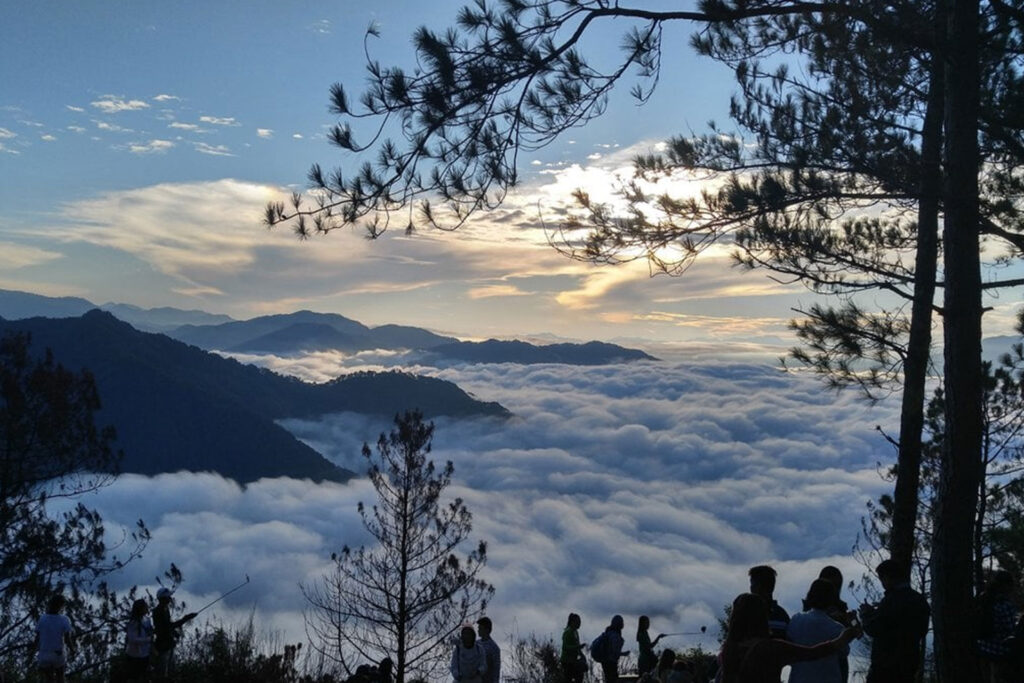 If you're looking for a breathtaking view of the sunrise, Mt. Kiltepan is just the spot. Located in Sagada, Mt. Kiltepan is one of the highest peaks in the area that overlooks most of the town and surrounding mountain ranges. You will have to book transport from town to get there, but it is worth it!
4. Swim at Bomod-ok Falls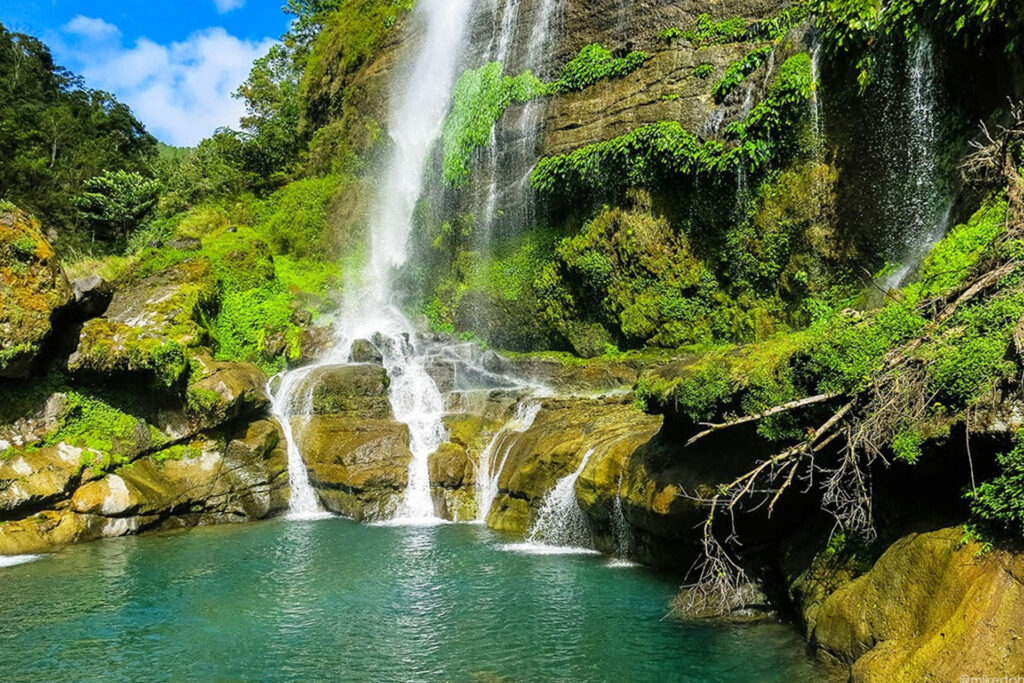 The Bomod-ok Falls in Barangay Banga-an is one of the high-charted favorites in Sagada, as well as all over the Mountain Province. A visit to Sagada isn't complete without a trip to Bomod-ok Falls, which is approximately a 1-hour hike from the town center in Sagada, which features spectacular views and a refreshing dip above.
5. Hike to Marlboro Hills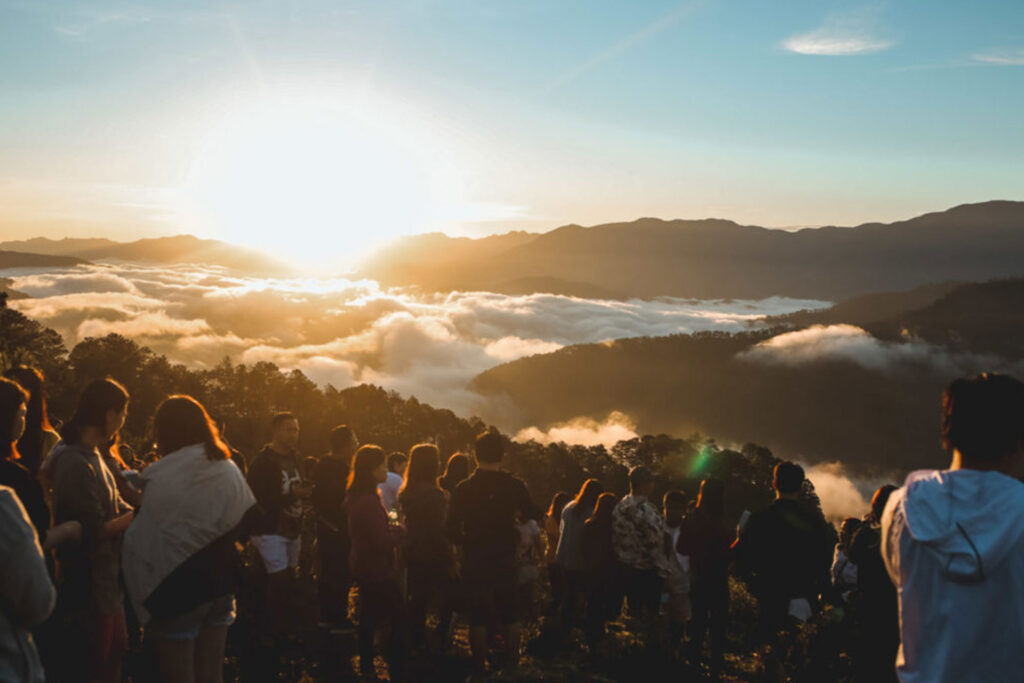 Marlboro Hills is a one-of-a-kind site and a lesser-known gem in Sagada. At 1,157 meters above sea level, Marlboro Hills offers an extensive view of the Cordillera mountains and low-lying clouds set against the backdrop of grassy hills. A hike up Marlboro Hills is usually paired with the more popular Mt. Kiltepan sunrise, which is located just 3 kilometers away. The hiking route to Marlboro Hills is not for the faint of heart, as this hike can be quite challenging; but as one rewarding adventure, you will be able to spot wildlife and abundant greenery along the way.
6. Walk Along the Rice Terraces at Kapay-aw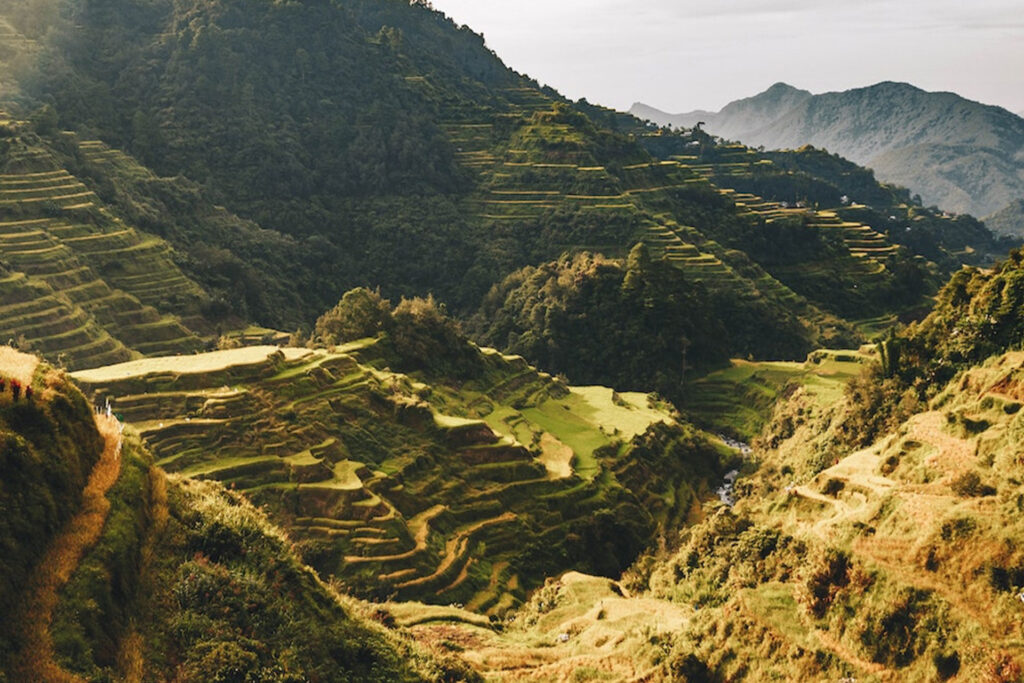 The Kapay-aw Rice Terraces is located near the town of Sagada and can be seen driving on the road towards Sumaguing Cave. The rice terraces are not as large as those in Banaue, but they are just as beautiful and impressive. You can tour this lovely place and take a dip at Pongas Falls before heading back.
7. Take a Dip in Pongas Falls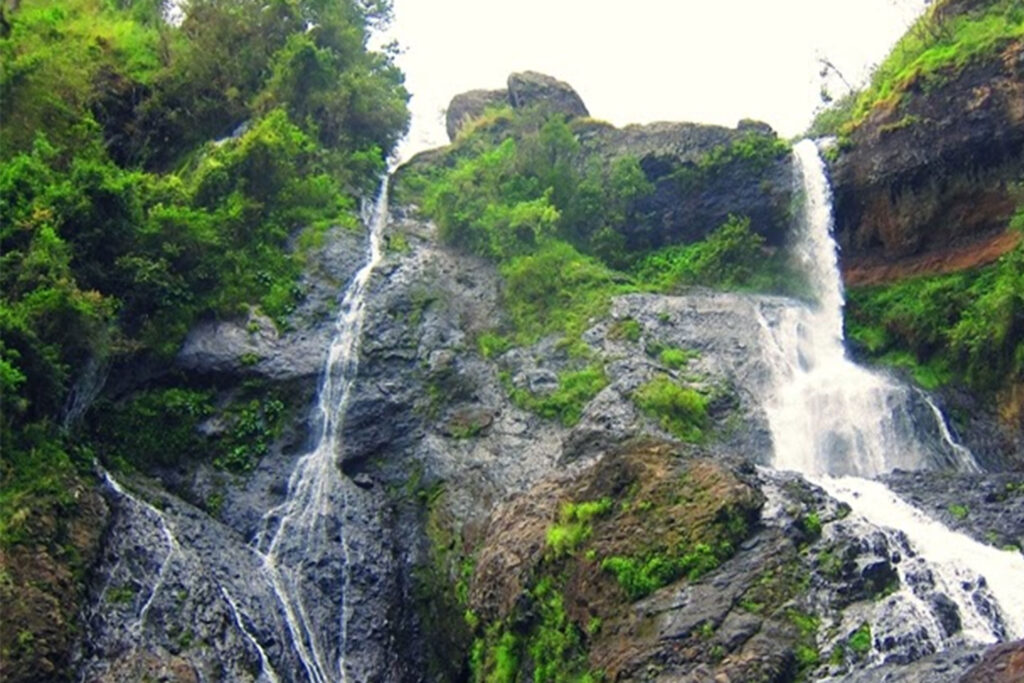 The Pongas Falls makes an excellent ending to the Kapay-aw Rice Terraces tour. Its smaller size makes it a little less crowded and the water is just as refreshing. It's best to visit in the morning or late afternoon, when light shines through the trees and lights up the area.
8. Check Out the Burial Site in Lumiang Cave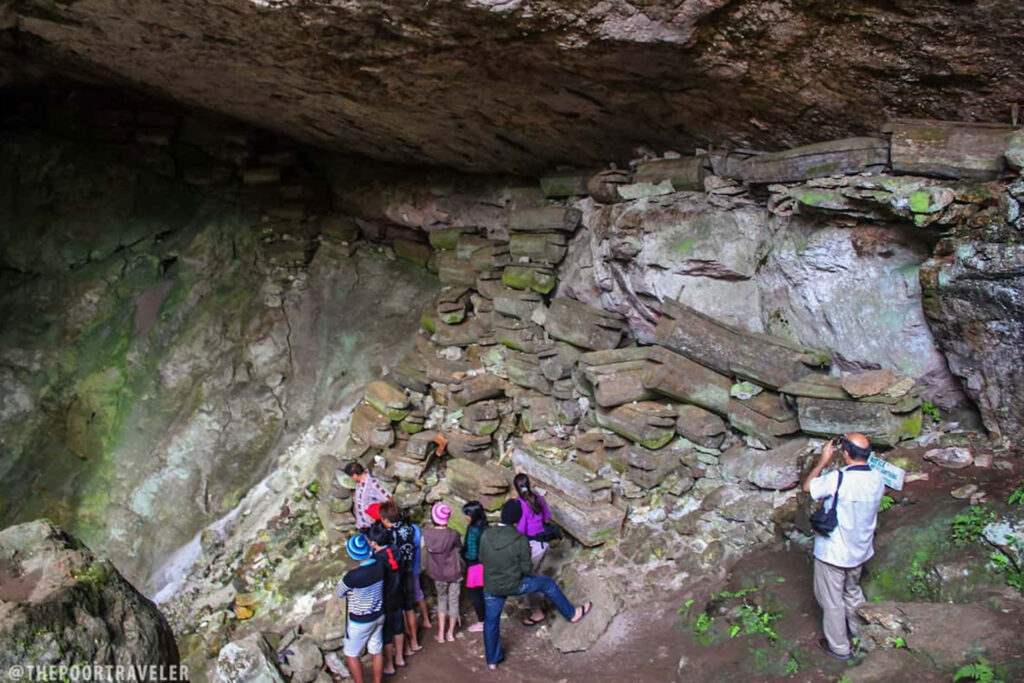 The Lumiang Cave is one of the biggest tourist spots in Sagada, and for a good reason. The tiny coffins that have been there for as long as 500 years are at first a little unsettling, but then become something endearing. According to the locals, it's because the bodies were placed in a fetal position, as it was believed that someone should leave the world in the same position they came into it. The Lumiang Cave is also at the other end of the challenging Sumaguing-Lumiang cave connection, so you can see these coffins as you end your caving tour.
9. Go on a Hike Across Echo Valley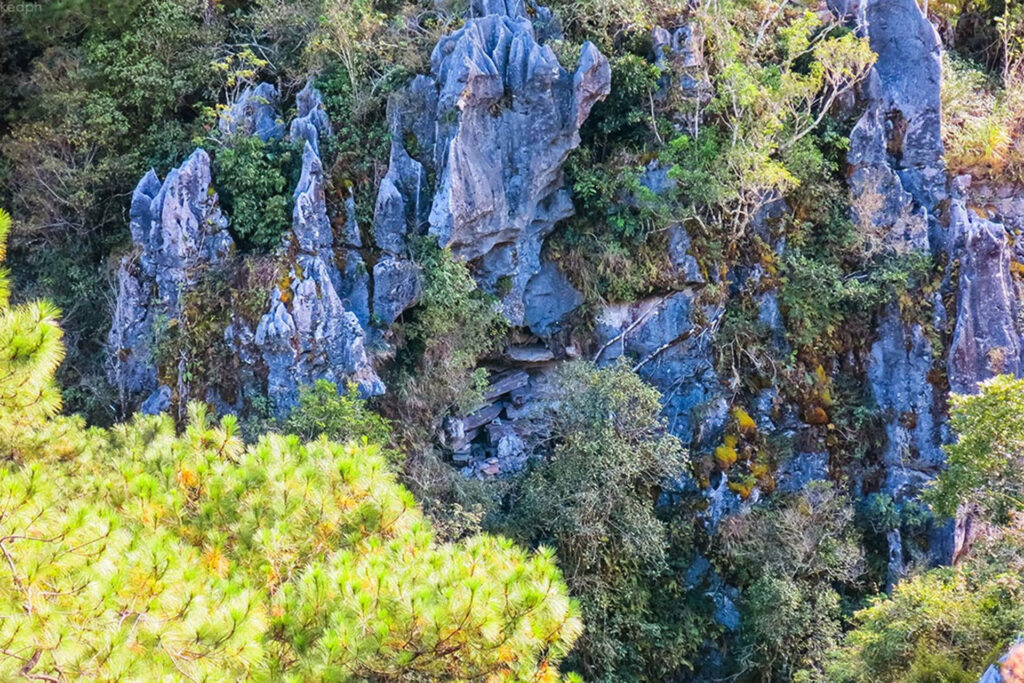 The hanging coffins of Sagada are not the only reason to go on a hike in that town. If you want to experience the valley's natural beauty and get away from the commercialized town for a while, then head over to Echo Valley. It isn't far from the hanging coffins and is worth the trek if you have time. After seeing the hanging coffins, you can walk deeper into the valley, where you will find a subterranean river with beautiful falls surrounding it. This trek takes about 15–20 minutes each way, so it makes for a good afternoon trip or day trip when visiting Sagada.
10. Learn More About Sagada's History at Ganduyan Museum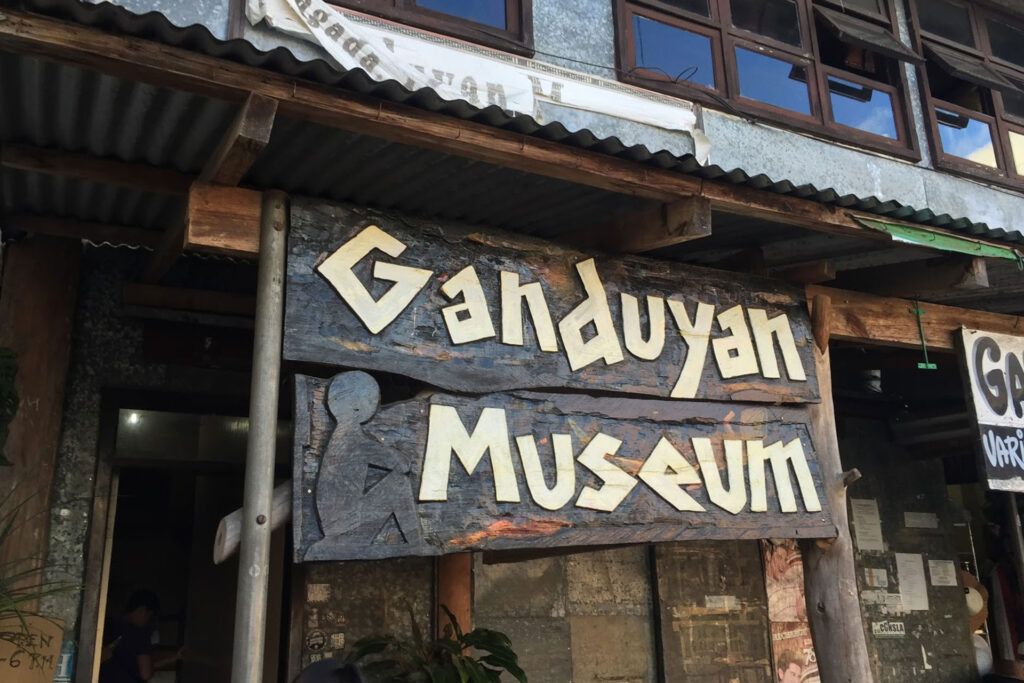 There is a lot of history in Sagada, but not all is preserved for locals and visitors alike. Make sure to drop by this museum, located right in the middle of the town proper to learn about Sagada's rich history and culture. On display in the Ganduyan museum are a collection of traditional sculpture, weapons, tools, jewelry, and more. The tour will feature a brief discussion of local culture and history by the museum's owner.
If you're looking forward to experiencing all that Sagada has to offer, whether it be the well-preserved heritage sites, adventurous outdoor activities, or the village life of its people and their visitors around town, start planning your excursion now. The community of Sagada and its people are incredibly special, a treasure that is hard to find anywhere else. They're still tucked away in the deepest parts of the Cordilleras. So if you get an opportunity to visit, don't leave without taking these 10 simple activities into consideration.