When it comes to jewelry, Filipinos have a deep appreciation for unique and culturally rich pieces that can complement various fashion styles. Filipino jewelry brands have gained recognition not only for their exquisite craftsmanship, but also for their ability to cater to a wide range of tastes. Whether you're into elegant, traditional, or contemporary jewelry, there's a Filipino brand that can meet your needs.
In this article, we'll take you on a journey through some of the finest Filipino jewelry brands that are perfect for diverse styles.
1. Stage Chic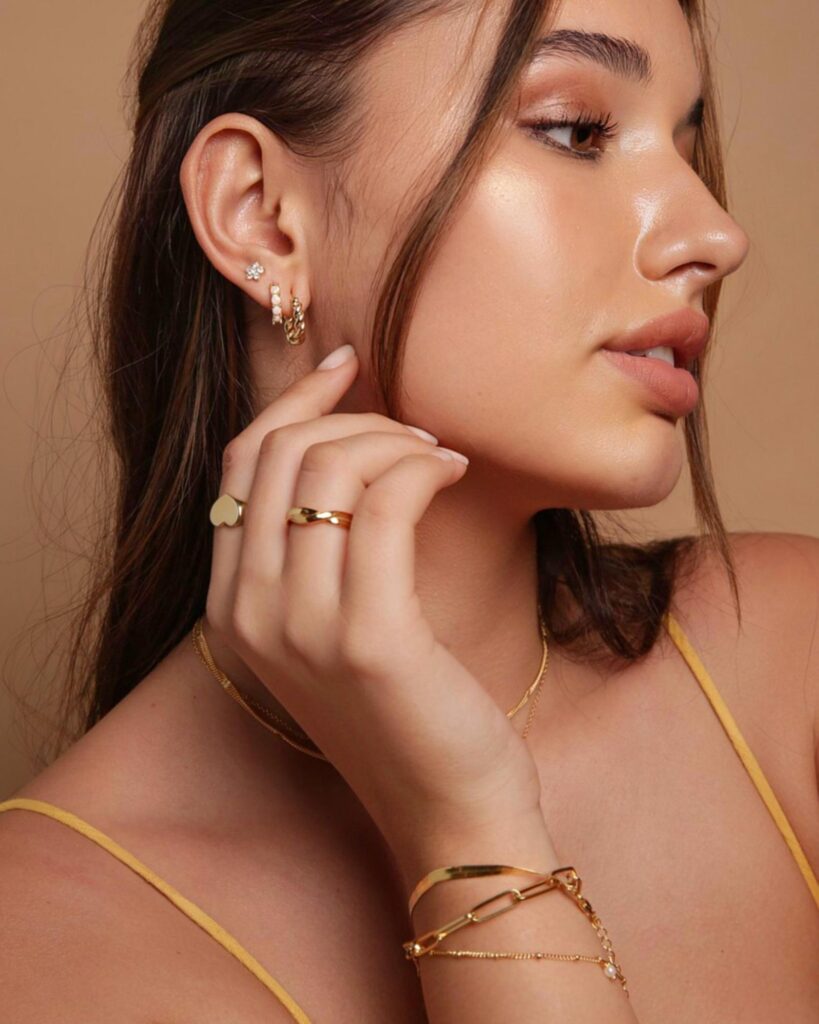 Photo Source: Stage Chic
Started with three pairs of handcrafted tassel earrings, and now they were able to launch their demi-fine jewelry collection, Stage Chic was able to grow throughout the years by creating pieces with their customers in mind. From earrings and necklaces to bracelets and rings, they offer handcrafted jewelry that are all made with premium quality materials, hypoallergenic, and are perfect for daily accessorizing.
2. Imono Jewelry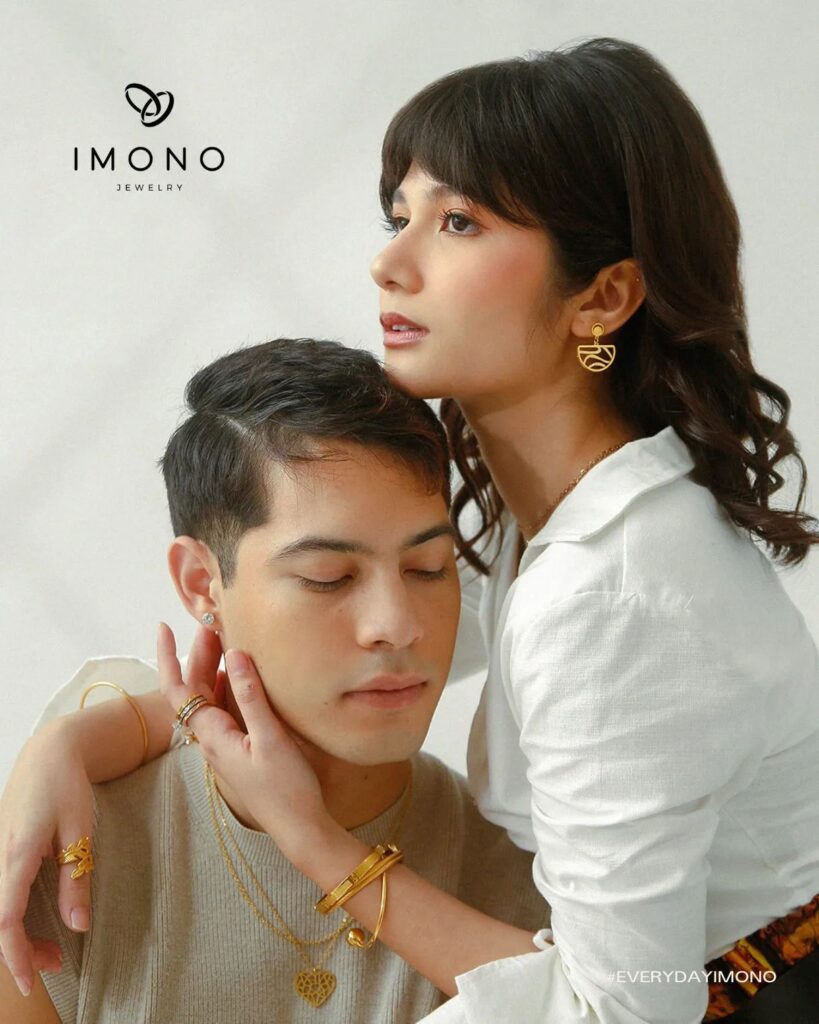 Photo Source: IMONO
Known for its exquisite blend of tradition and modernity, Imono Jewelry offers meticulously crafted pieces that resonate with Filipino heritage. Their attention to detail and use of high-quality materials make their jewelry a perfect choice for those seeking a touch of Filipino culture in their style. Imono offers a wide range of jewelry and accessories, including necklaces, bracelets, pendants, earrings, rings, beads and charms. For a more personalized touch, they offer engravable jewelries.
3. Suki Jewelry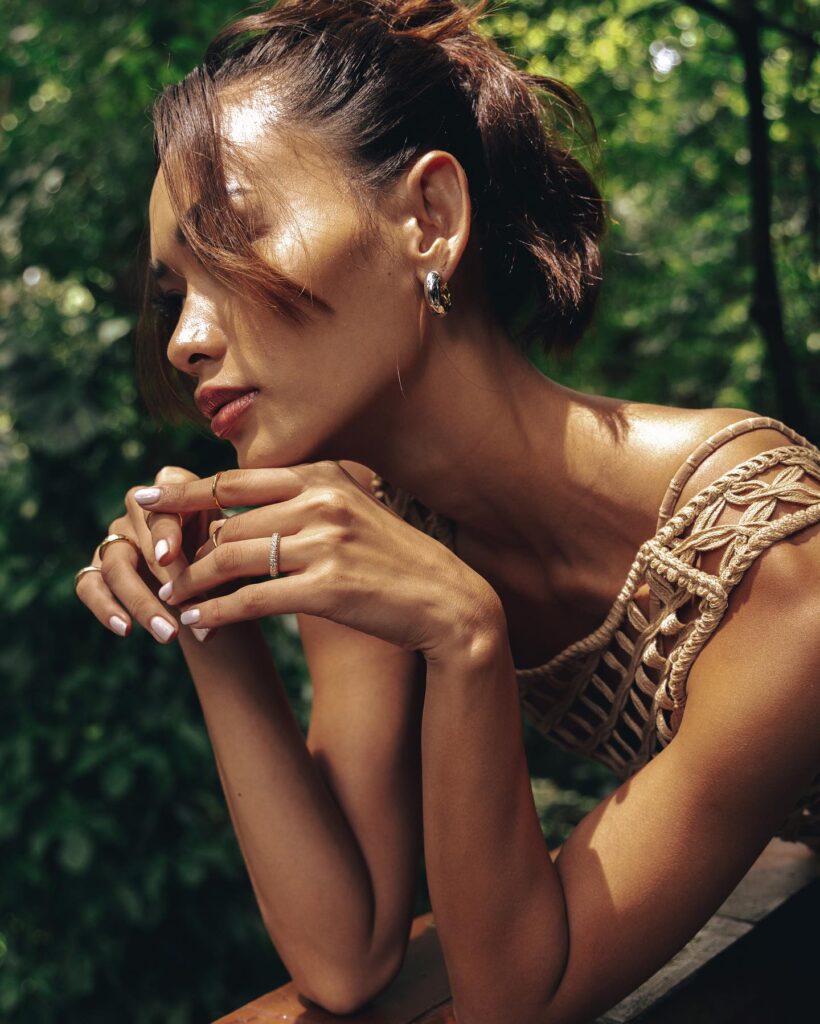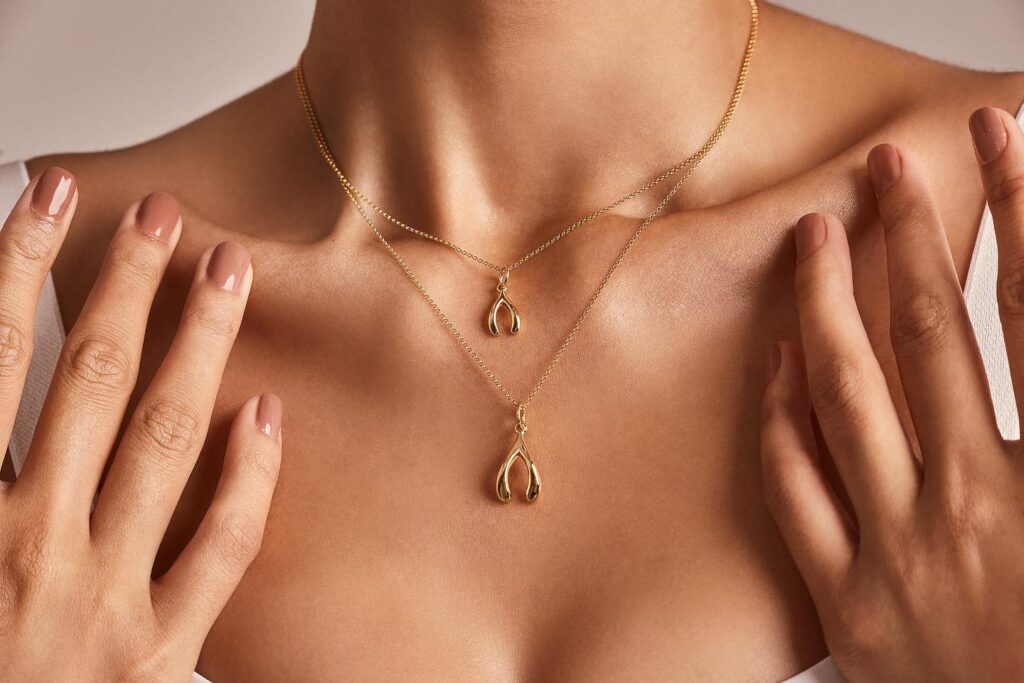 Photo Source: Suki Jewelry
Based in Manila, Suki Jewelry is a modern day jewelry brand celebrating individuality and striking the perfect balance between simplicity and luxury. If you love a good pair of unique and elegant hoops, you should definitely check them out. They also offer necklaces, bracelets, and rings, but their earrings are a standout to their customers. Some of the well-known personalities who wear Suki Jewelry include Kathryn Bernardo, Sarah Lahbati, Anne Curtis, Solenn Heussaff, and more.
4. Tala by Kyla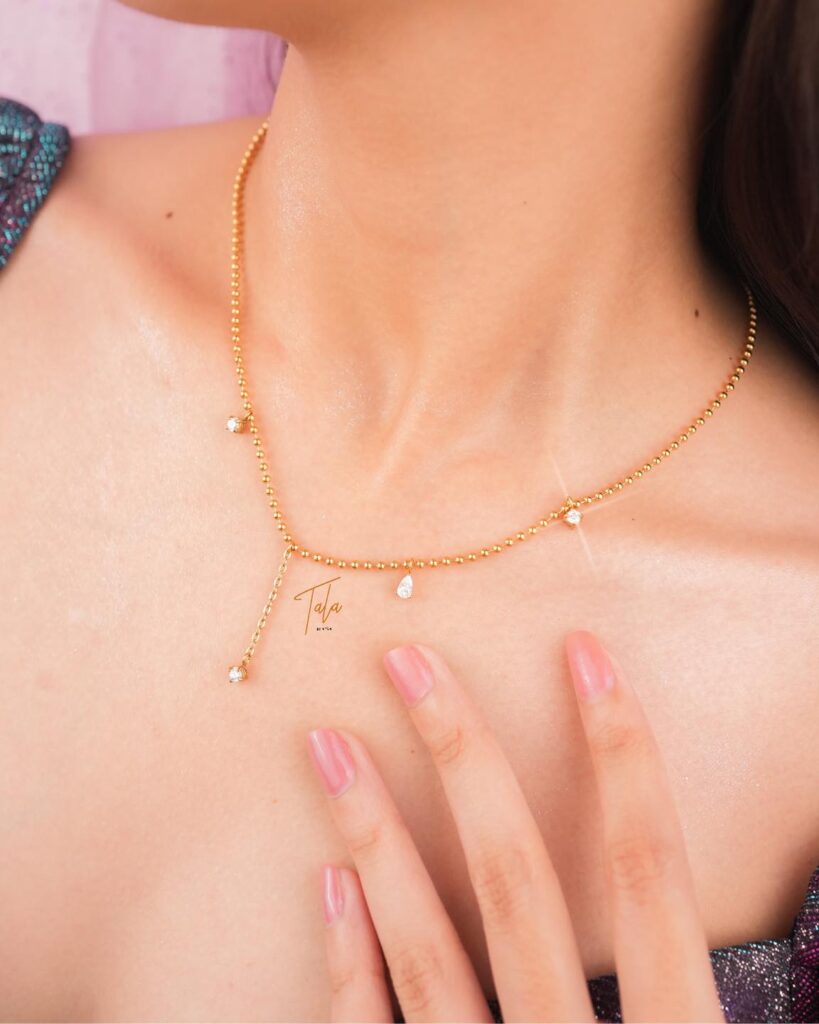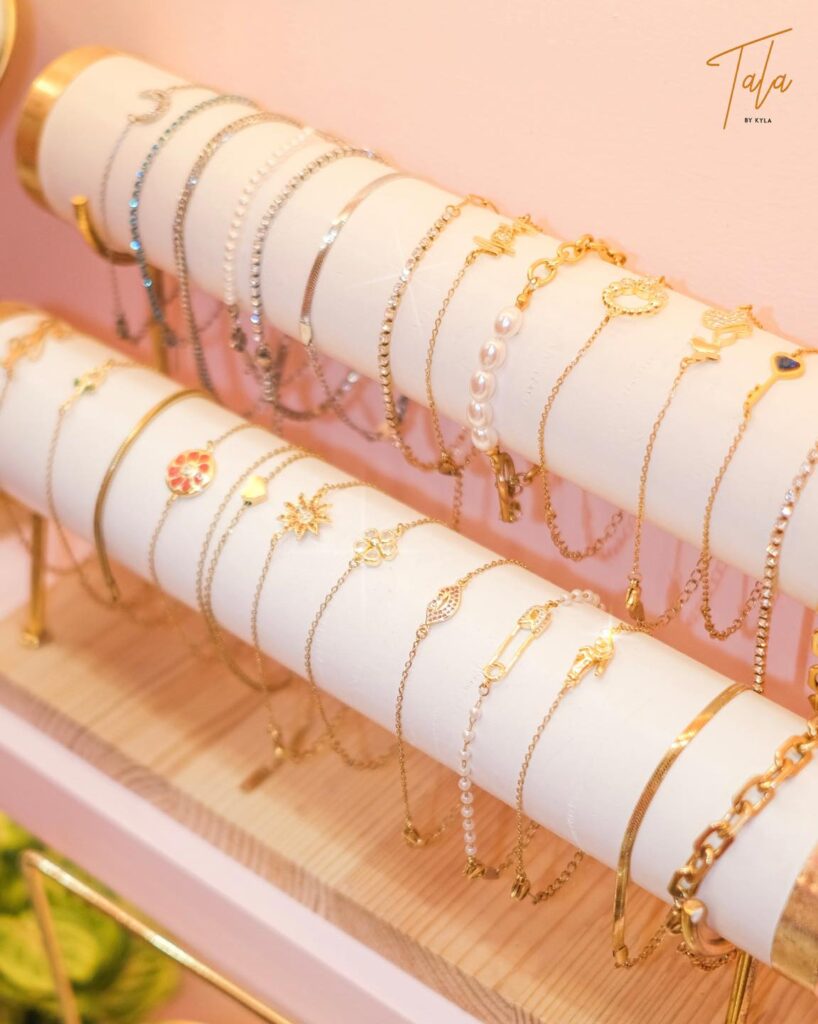 Photo Source: TALA by Kyla
If you love stylishly elegant jewelries that are affordable, there's no way you haven't heard of Tala by Kyla. It's a brand founded by Kyla Cañete, a young entrepreneur that turned her love for jewelry and accessories into a business venture. What makes this brand stand out from others is how they go with the trends by releasing different jewelry collections with designs based on what people are raving about, such as K-pop, K-dramas, Disney Princesses, anime, music, and many more. With that, TBK became a hit and received so much love from customers not only locally, but also internationally, as they have now expanded to other countries.
5. Penny Pairs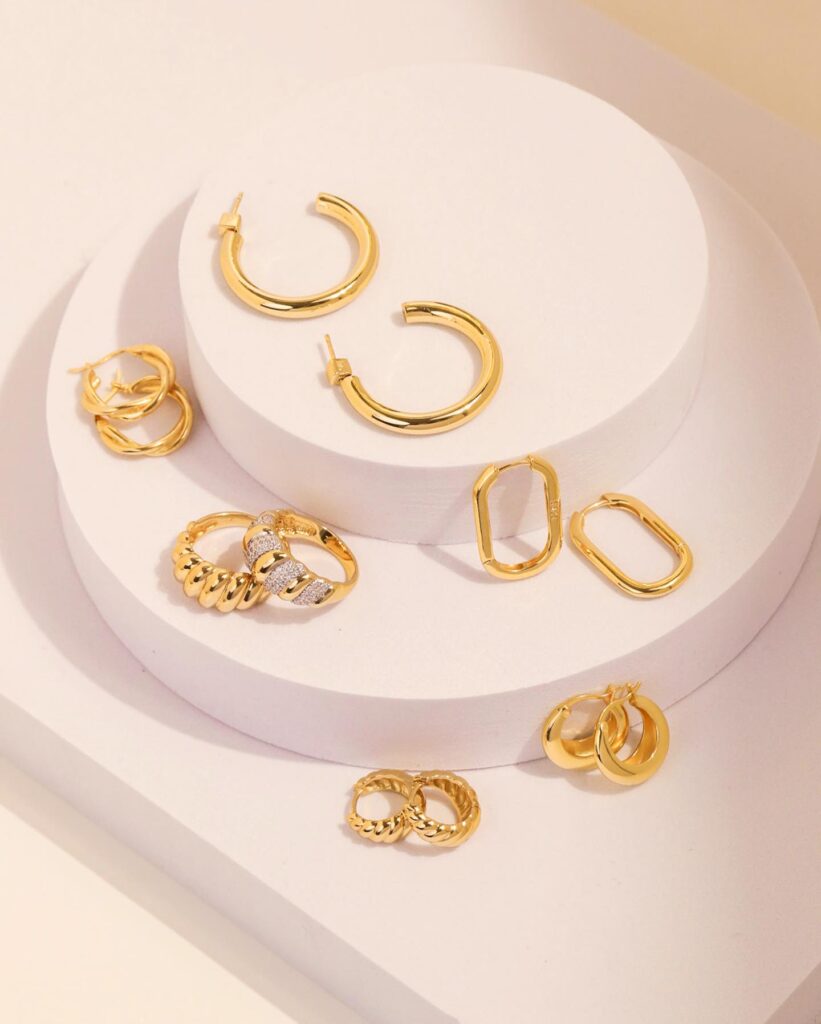 Photo Source: Penny Pairs
Penny Pairs offers stylish and high-quality pieces. This brand understands that quality jewelry doesn't have to break the bank. They offer a wide range of trendy and classic designs, making it accessible for a broad audience. Whether you're looking for everyday earrings, statement necklaces, or elegant rings, Penny Pairs has you covered. Their commitment to affordability and fashion-forward designs has earned them a strong following among budget-conscious and fashion-savvy individuals.
6. B.O.G Fine Jewelry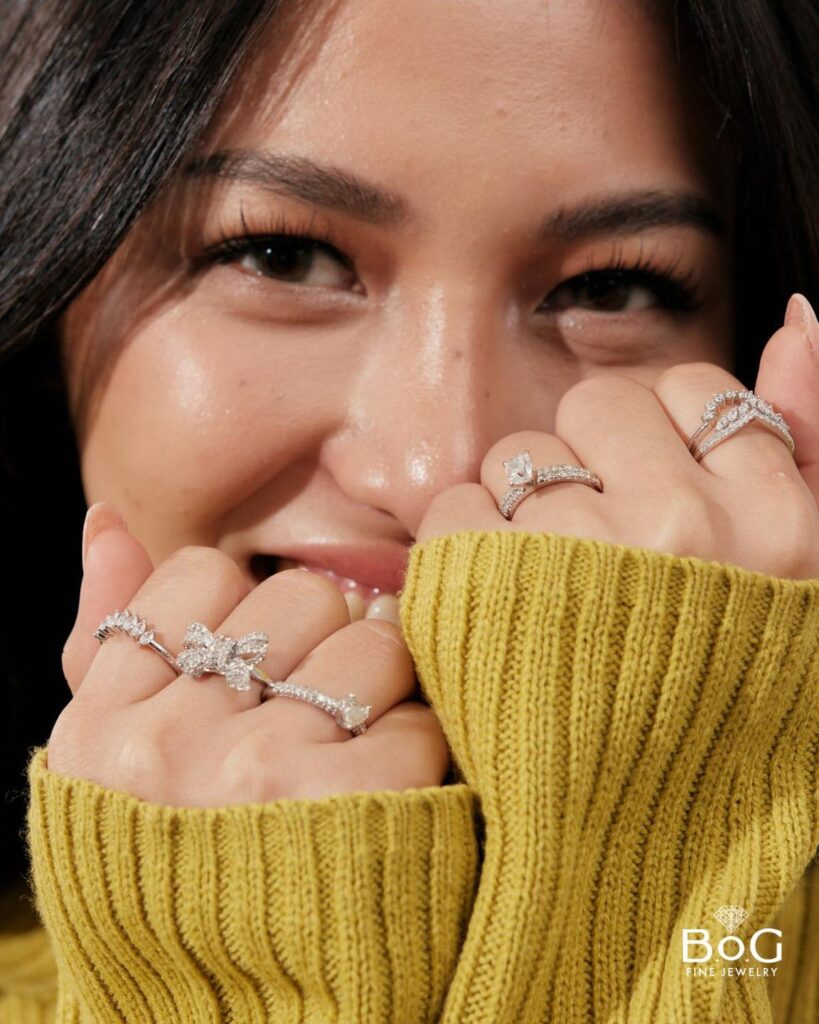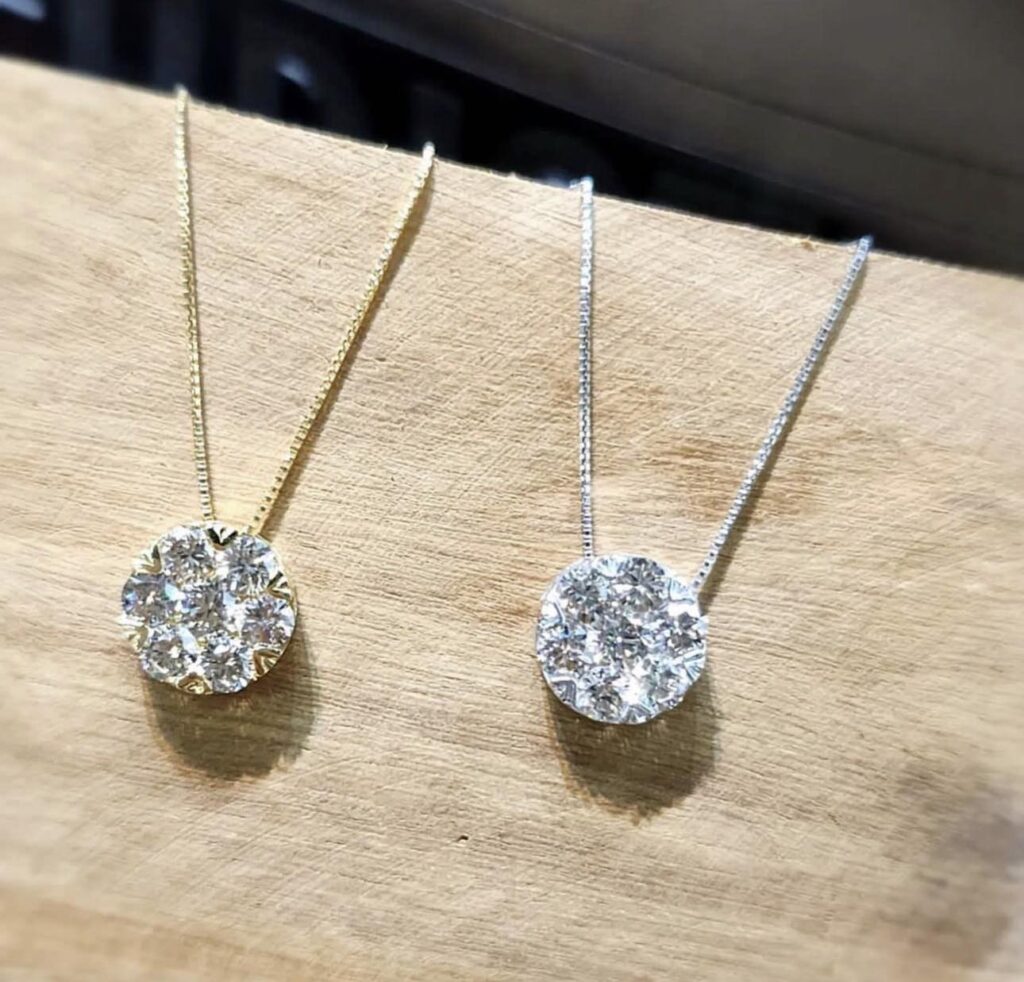 Photo Source: Bagful of Glitter
B.O.G, short for Bagful of Glitter Fine Jewelry, began as an online store that offers authentic, natural diamond jewelries in 2016, but grew throughout the years. Today, they have showrooms in Robinsons Magnolia and Alabang Town Center. B.O.G Fine Jewelry offers a wide selection of elegant and chic necklaces, bracelets, and rings that are perfect for most occasions.
7. Anzá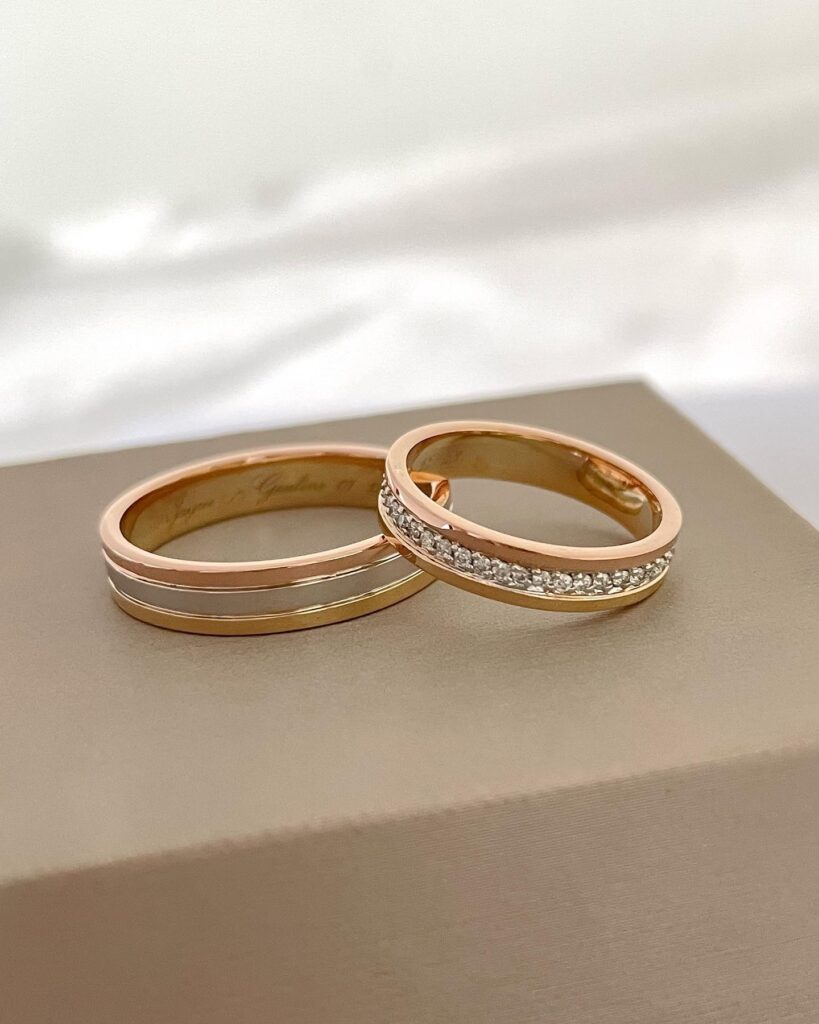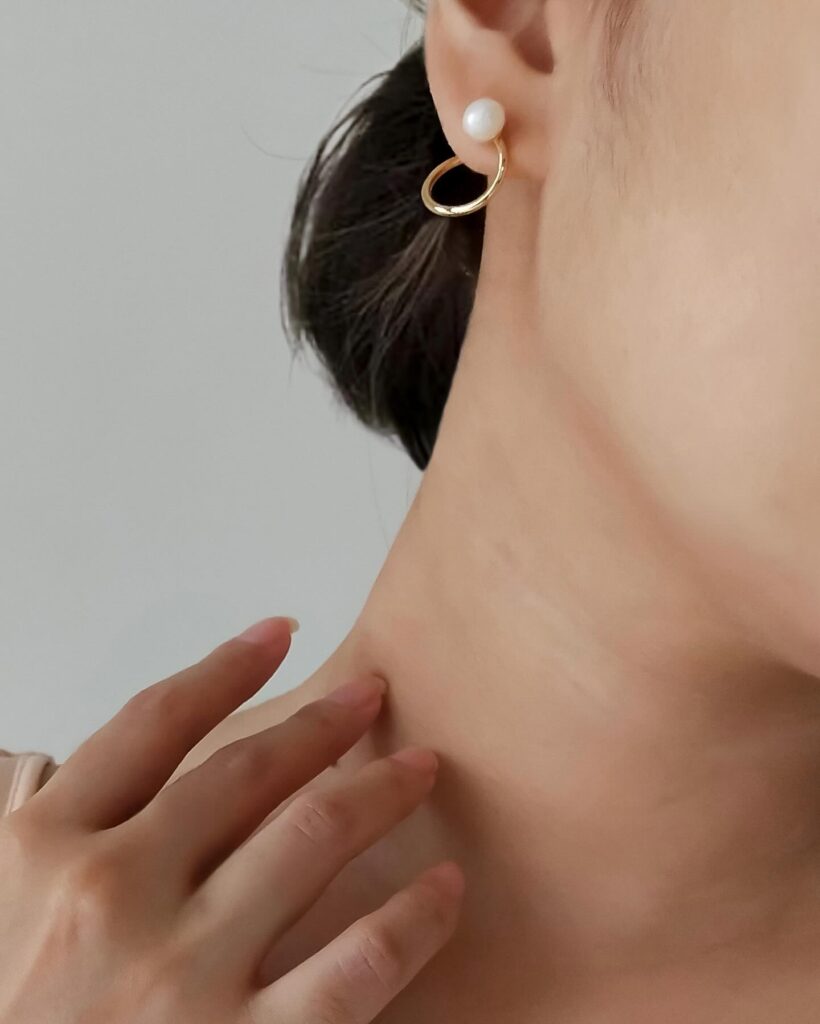 Photo Source: @anzastudios
Anzá specializes in crafting delicate jewelry such as rings, necklaces, and earrings from authentic 14k and 18k gold. They offer pieces with minimalist and simple designs and patterns that are perfect for everyday use and on many occasions, making them a go-to for customers who have their eyes set on versatile jewelry.
8. Pulseras by Kim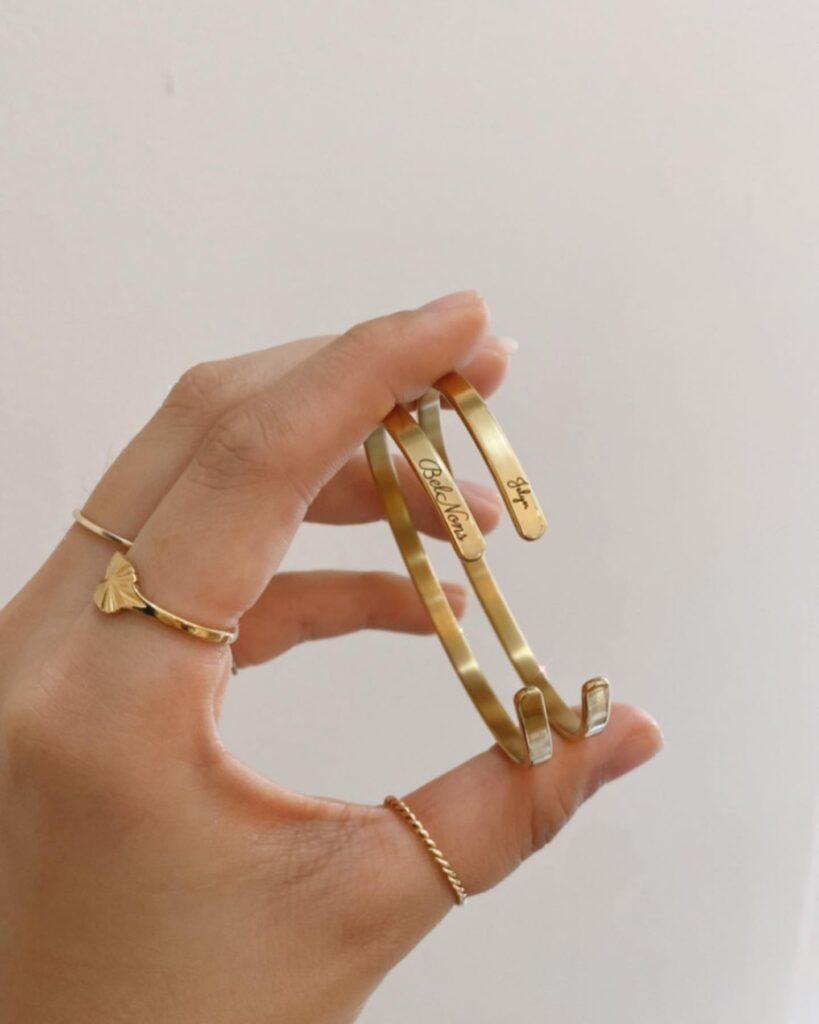 Photo Source: Pulseras by Kim
Pulseras by Kim, founded by architect and jewelry maker, Kim Tiam-Lee, offers jewelry pieces such as necklaces, earrings, bracelets, and rings inspired by architectural forms, straight lines, and minimalist designs that are locally handmade. Pulseras by Kim is also the main brand of their fine jewelry line named Love, Susie, which was dedicated to their mother and was co-founded with Kim's sister, Tiffy Tiam-Lee.
9. JMA Jewelry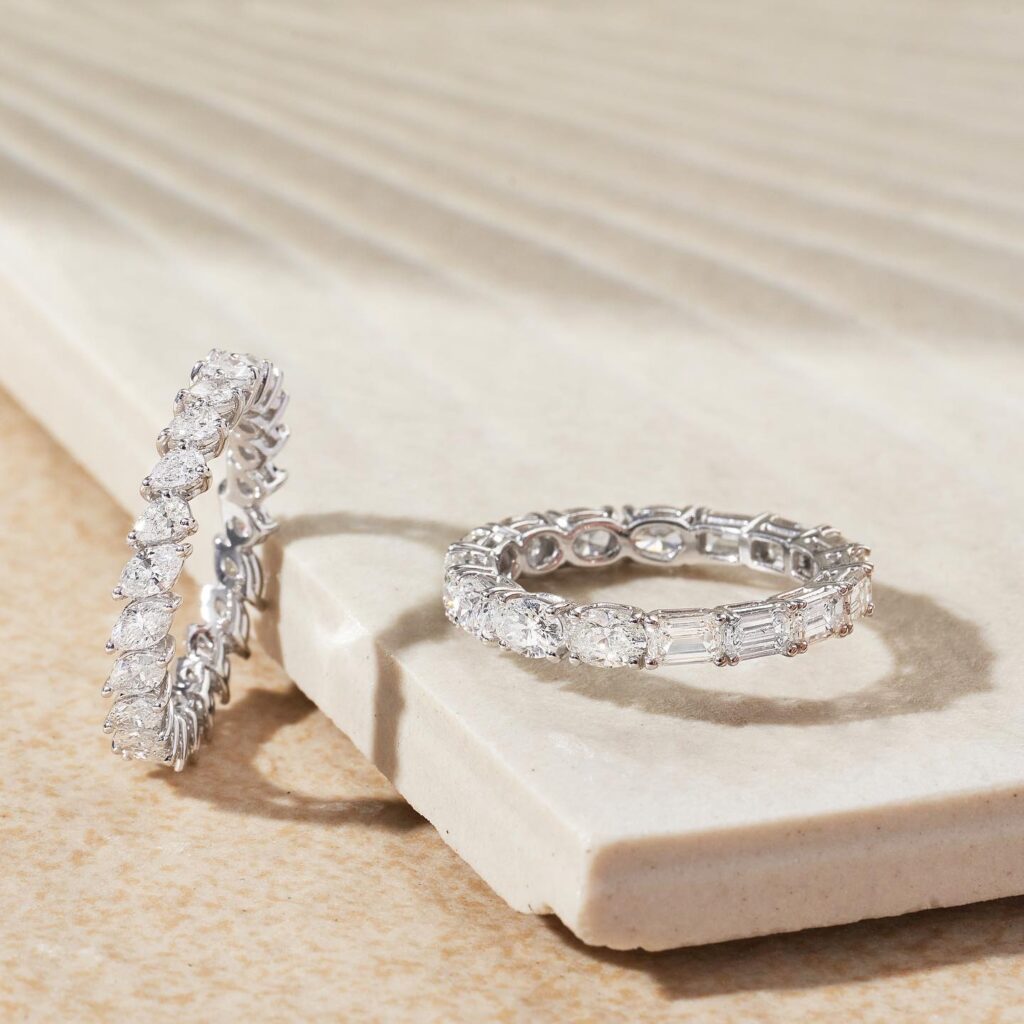 Photo Source: @jmajewelry
For more than two decades, JMA Jewelry, founded by Suzette Ayson, has been crafting elegant and exquisitely designed jewelry pieces that have "sparkled a moment" in many occasions, may it be engagements, weddings, and other daily occasions. They have also released a jewelry collection named "The Jardin Collection" in honor of her mother, as well as collections in collaboration with visual artists such as Michael Cacnio and Juvenal Sanso. Today, JMA Jewelry continues to sparkle and has become a prominent name in the Philippine jewelry industry, with Suzette's daughters, Trish and Steph, closely working to strengthen the JMA legacy.
Filipino jewelry brands are a testament to the rich cultural tapestry of the Philippines. Whether you're drawn to the timeless beauty of traditional designs, the sleek elegance of contemporary pieces, or a harmonious blend of both, there's a Filipino jewelry brand that caters to your unique style.