Known as the "Culinary Capital of the Philippines," Pampanga boasts a rich gastronomic heritage, and its cuisine is deeply rooted in tradition and local flavors. If you're a foodie seeking a memorable gastronomic experience, Pampanga should be at the top of your list.
In this blog, we'll take you on a food adventure in Pampanga, exploring different restaurants that offer the best Kapampangan food. So without further ado, let's dive in and discover the vibrant world of Kapampangan cuisine!
1. Aling Lucing Sisig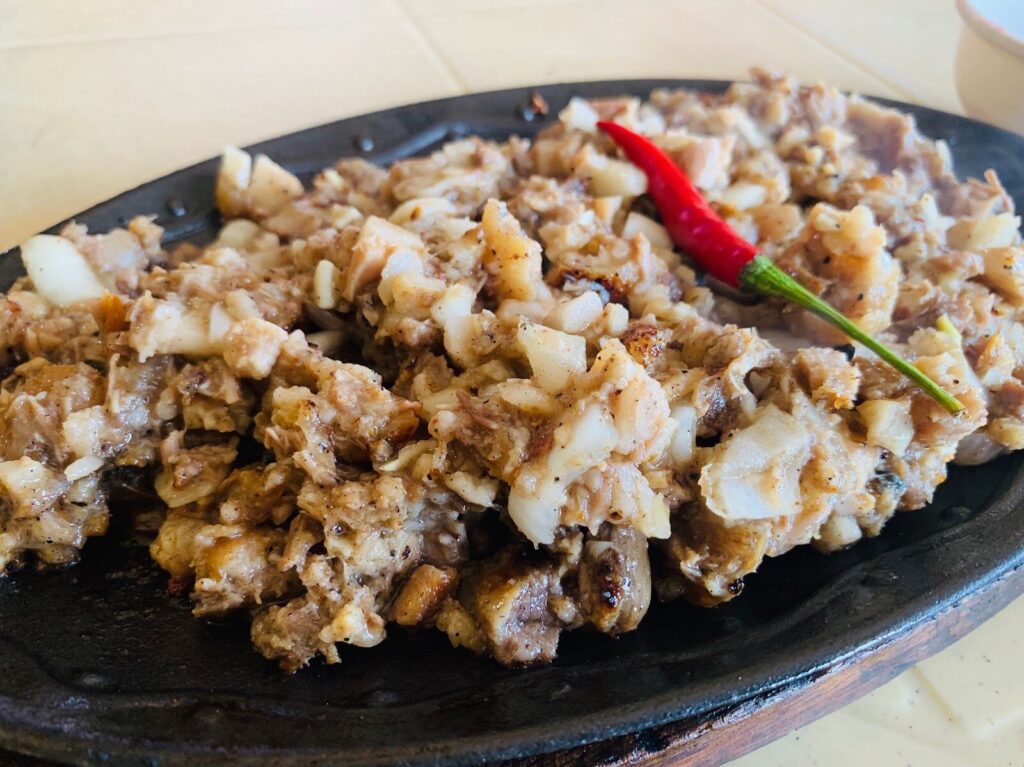 Photo Source: Lemi
What's Kapampangan food without Sisig, right? With Pampanga being the birthplace of Sisig, you can find various restaurants that serve this delectable dish, but there's nothing like Aling Lucing Sisig, a humble eatery that started the kind of sisig we know of today.
The late Lucia Cunanan, who is the brain behind this sumptuous dish, first created it using charred pig ears and cheeks mixed with chopped onions, salt, pepper, and vinegar. It then evolved, as they added chopped grilled pork meat into the mixture, serving it in a sizzling plate.
2. Binulo Restaurant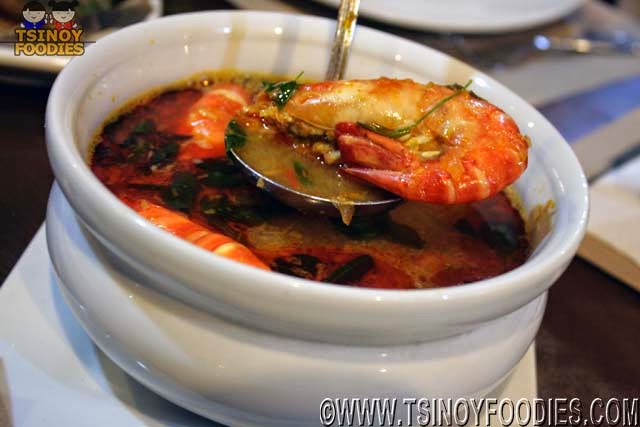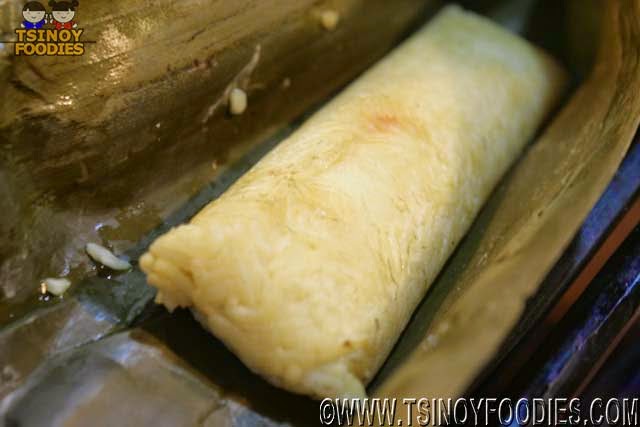 Photo Source: Tsinoy Foodies
If you're looking for an authentic Kapampangan food experience, then you shouldn't miss the chance to visit Binulo Restaurant in Angeles City, Pampanga. The term "binulo" actually means bamboo, hence why some of their signature dishes are cooked in bamboo. So when you visit this restaurant, make sure to try their bamboo-cooked dishes for the full experience!
3. Bale Dutung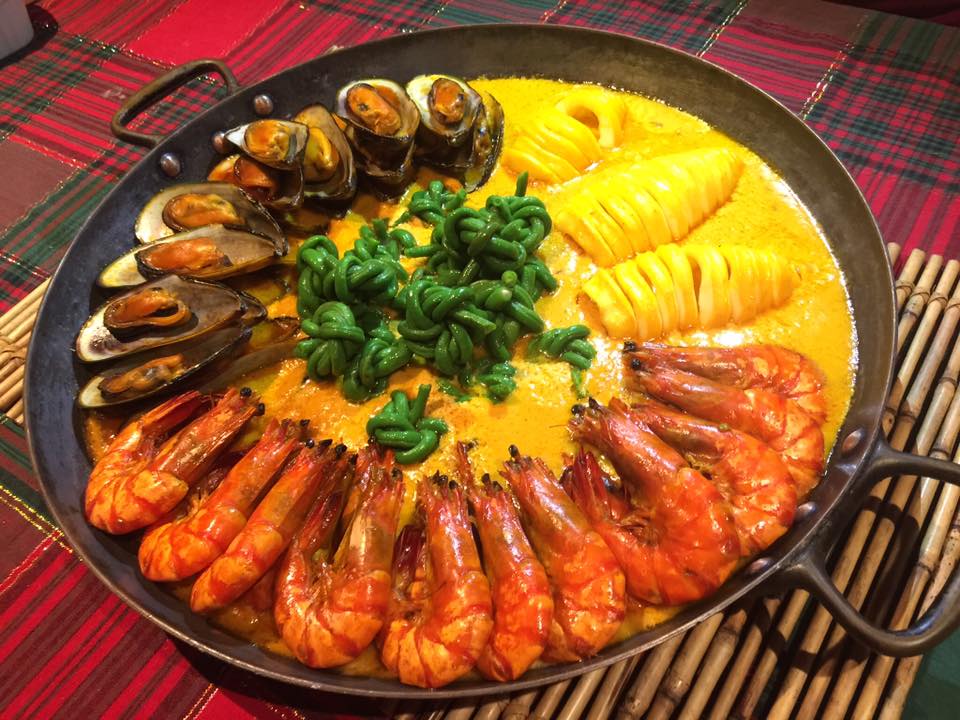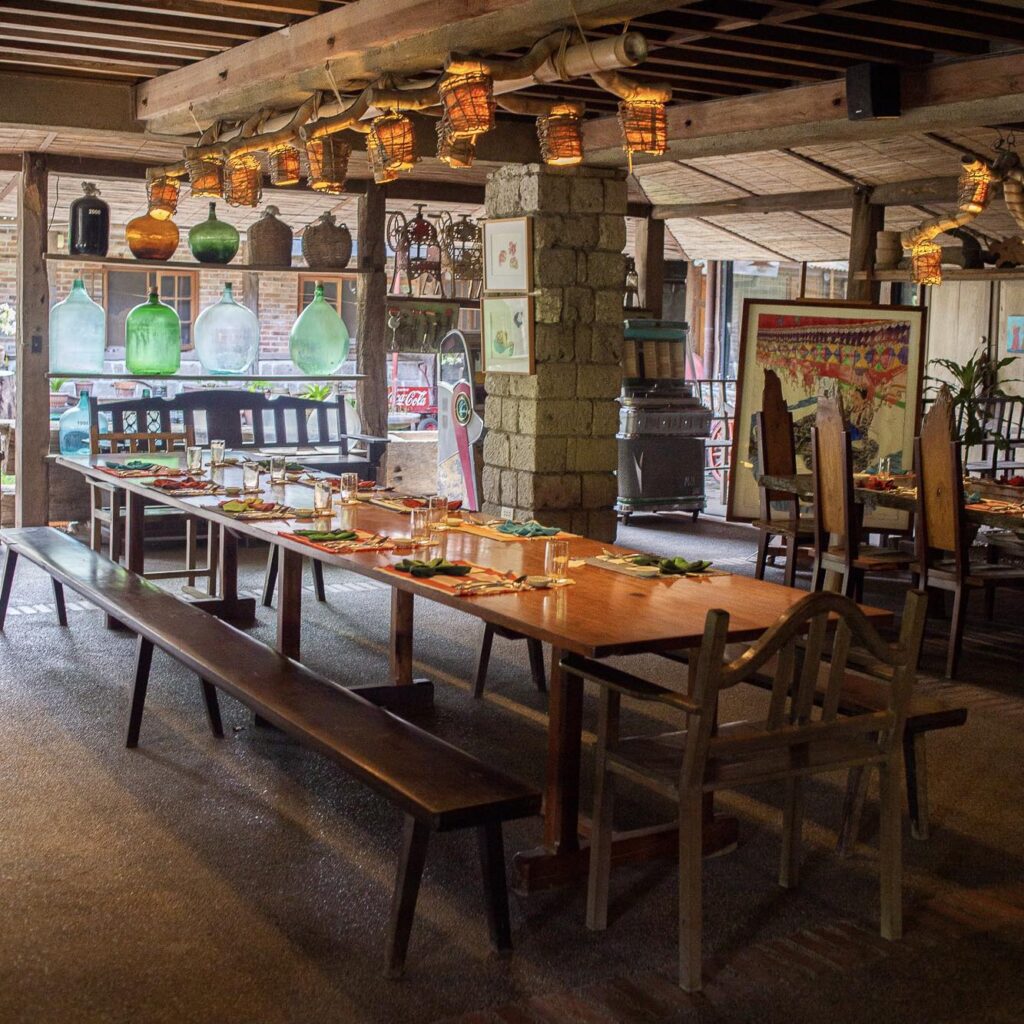 Photo Source: Bale Dutung
Bale Dutung is a private dining space run by the renowned chef and restaurateur Claude Tayag. This restaurant is strictly by reservation, so you won't just get an explosion of delightful flavors through the food they serve, but you'll also be enjoying a less crowded space as you immerse yourself in a gastronomical experience.
4. Kusina ni Atching Lillian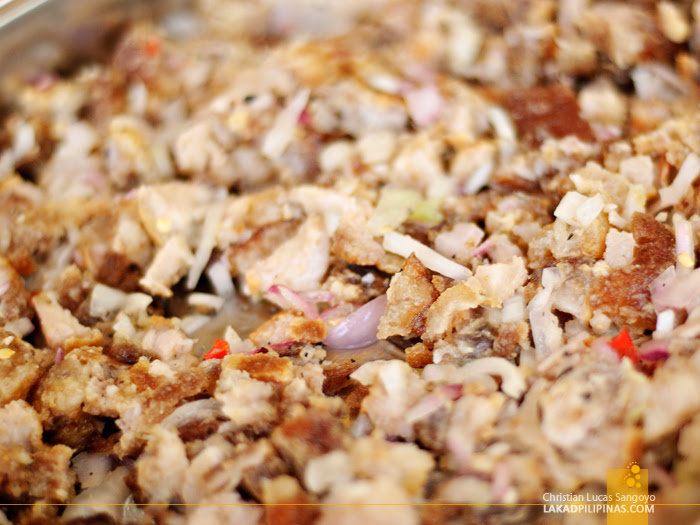 Experience heirloom Kapampangan recipes at Kusina ni Atching Lillian in Mexico, Pampanga. It is well-known for its traditional Kapampangan method of cooking, so if you want to delight your taste buds with authentic Kapampangan food, this is one of the places you should visit.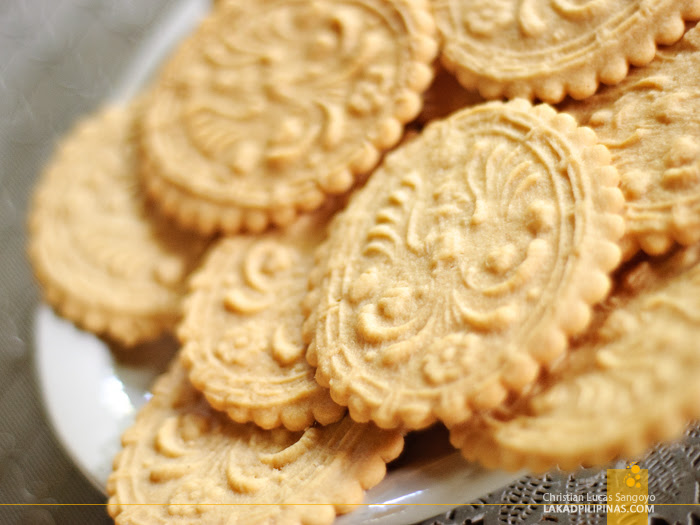 Photo Source: Christian Lucas Sangoyo – Lakad Pilipinas
Lillian Borromeo or "Atching Lillian" as some would call her, is said to be the last maker of the San Nicholas cookies, which is a Kapampangan pastry and a family heirloom that's hailed as the oldest cookies both in Pampanga and the Philippines as a whole.
Kusina ni Atching Lillian is actually located in their family's ancestral home, where a maximum of 50 people can be accommodated. You'll also be graced by antique kitchen equipment and utensils, making the dining experience feel more authentic as it carries a lot of history. There are various traditional Kapampangan dishes served at Kusina ni Atching Lillian, but some of the must-try dishes are the Adobong Puti and Bobotung Asan, which is Steamed Milkfish in Tangle Sauce, an heirloom recipe.
5. Everybody's Cafe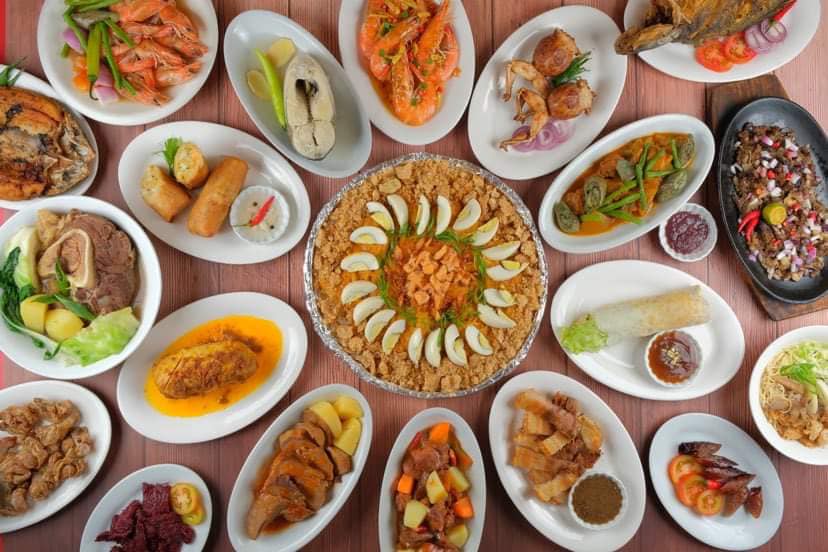 Photo Source: Everybody's Cafe
Everybody's Cafe is an iconic and a timeless gem that has been captivating locals and tourists for several years. It is one of the oldest restaurants in Pampanga, as it first started right after World War II across the street of the Metropolitan Cathedral in San Fernando, where they only served Pancit Luglug and Mami — which are now two of their most popular dishes.
Today, it is located along McArthur Highway in San Fernando, Pampanga and they also have other branches. Some of their other bestselling dishes are Morcon, Adobong Camaru (mole crickets), and Pindang Damulag or Tapang Kalabaw.
6. Abe's Farm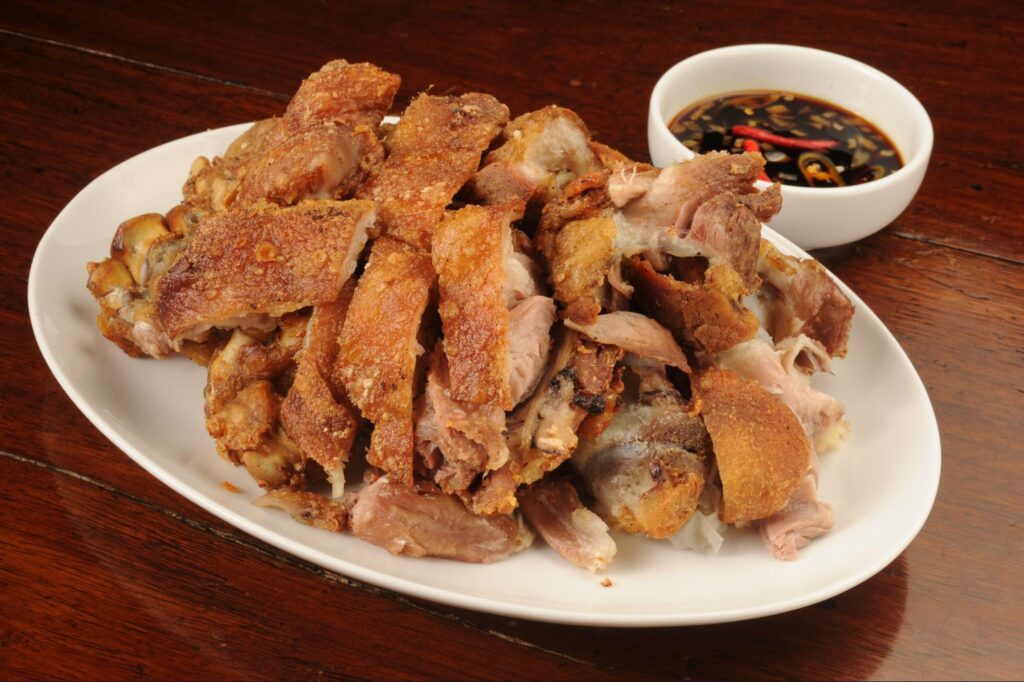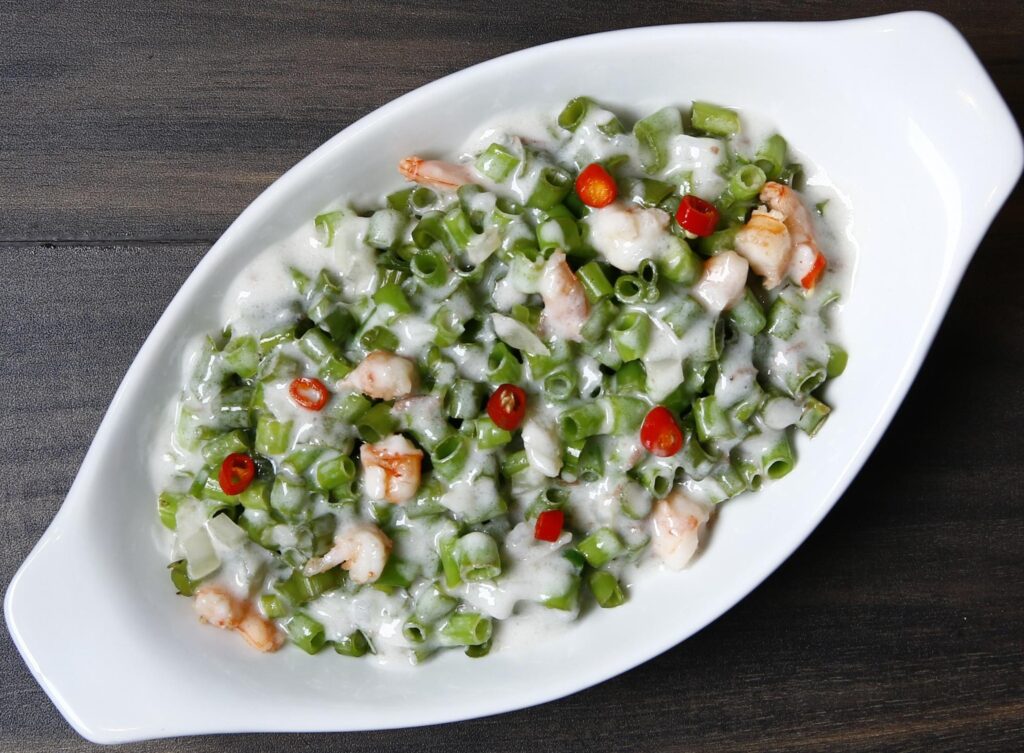 Photo Source: Abe's Farm
Abe's Farm offers a serene and picturesque dining experience, located in the quiet town of Magalang, Pampanga. You can feel the authenticity of this restaurant as it is set up in a native Kapampangan home. Abe's Farm is run by the LJC Restaurant Group, and is named after Larry J. Cruz's late father, Emilio Aguilar Cruz who is a writer and artist.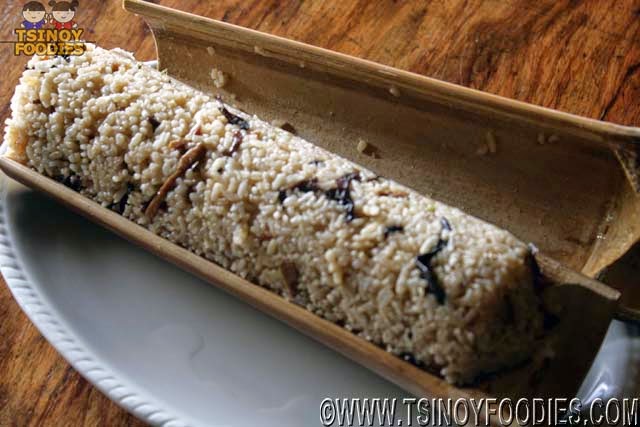 Photo Source: Tsinoy Foodies
They offer a blend of traditional and contemporary Kapampangan dishes that both locals and tourists love. If you'll choose to dine at Abe's Farm, some of their must-try main dishes are Kare-Kare and Gising Gising. You may also like their Bamboo Rice, which is rice that's steamed in a bamboo shell topped with wood ear mushrooms, shrimps, and bamboo shoots.
7. Mila's Tokwa't Baboy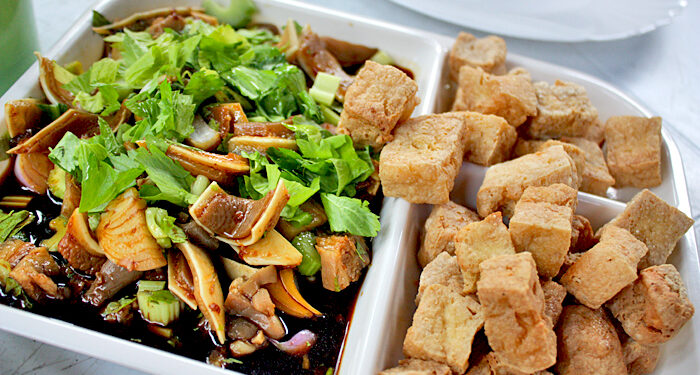 Photo Source: Where In Pampanga
Mila's is famous for its delicious "Tokwa't Baboy" (tofu and pork dish). The balance of flavors in their version is exceptional, making it a must-try!
8. Cafe Fleur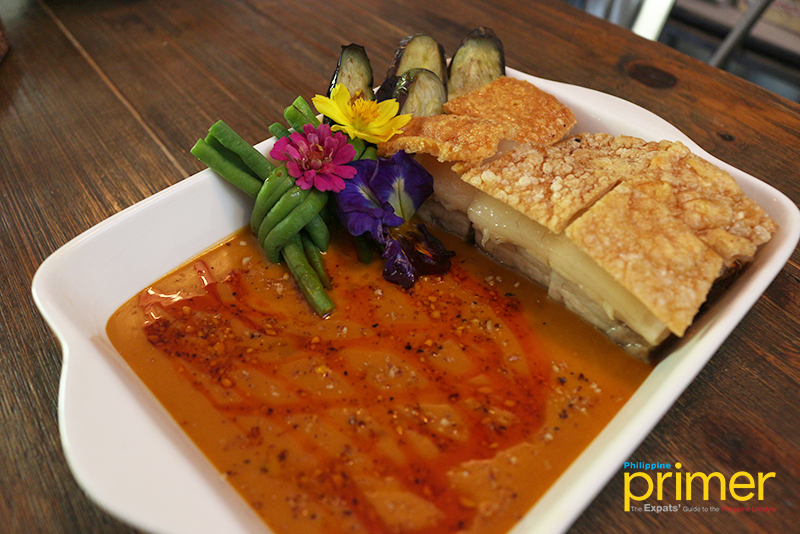 If you're a lover of Filipino cuisine with a twist, then Cafe Fleur should be a part of your Pampanga food trip. Cafe Fleur is located in Angeles City, Pampanga and is run by Chef Sau del Rosario. They serve Kapampangan dishes made with distinct cooking methods that easily stand out.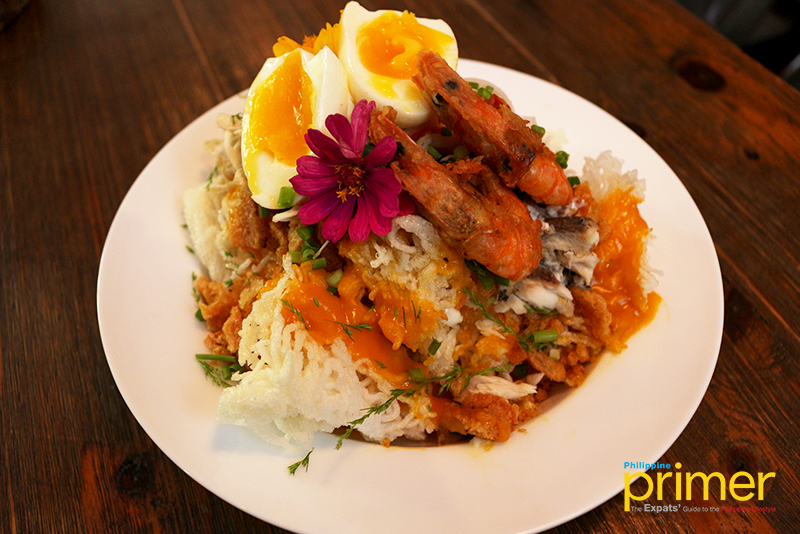 Photo Source: Philippine Primer
One of the best things about Cafe Fleur is that they use local ingredients, market-fresh meat, and edible flowers and vegetables that are garden-grown, making each dish rich, more delicious, and authentic. They also have their own version of Kare-Kare and Pancit Luglug, which are dishes you shouldn't miss out on their menu.
9. 25 Seeds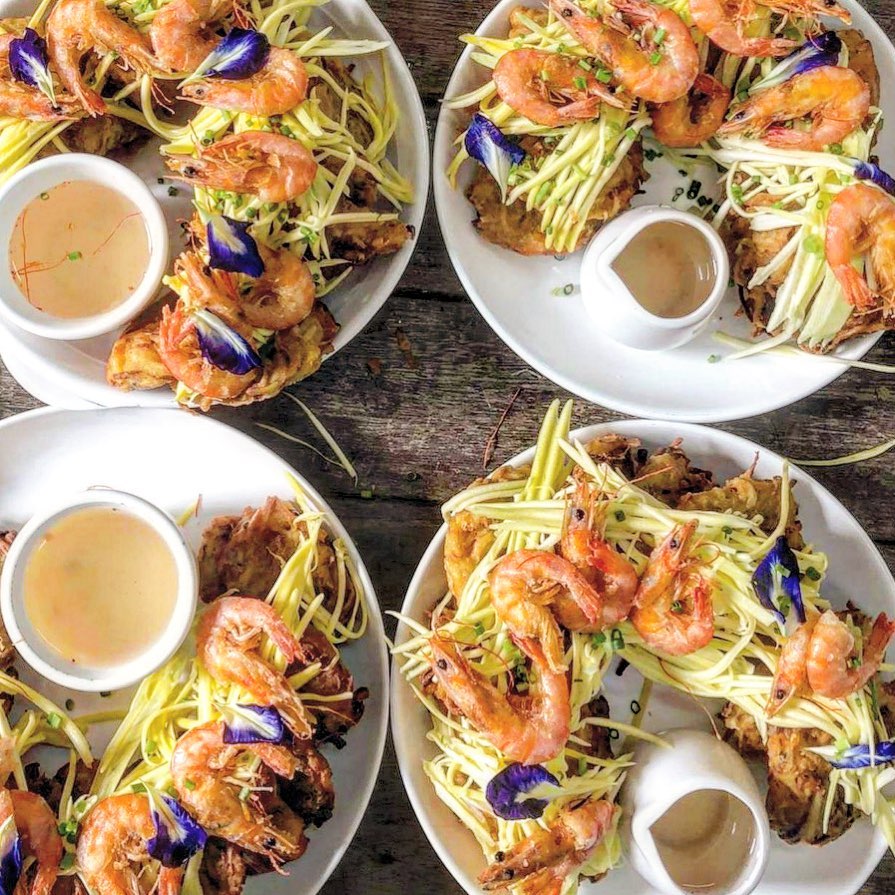 Photo Source: 25 Seeds
Now, let's go to another brainchild of Chef Sau del Rosario — 25 Seeds. Located in Angeles, Pampanga, this restaurant has a farm-to-table concept that both locals in the area and tourists will love. They serve Kapampangan and Filipino dishes which were inspired by a 25-year culinary journey.
10. Matam-ih Authentic Kapampangan Cuisine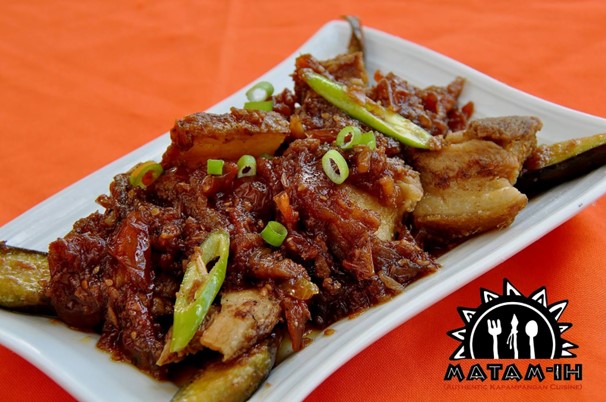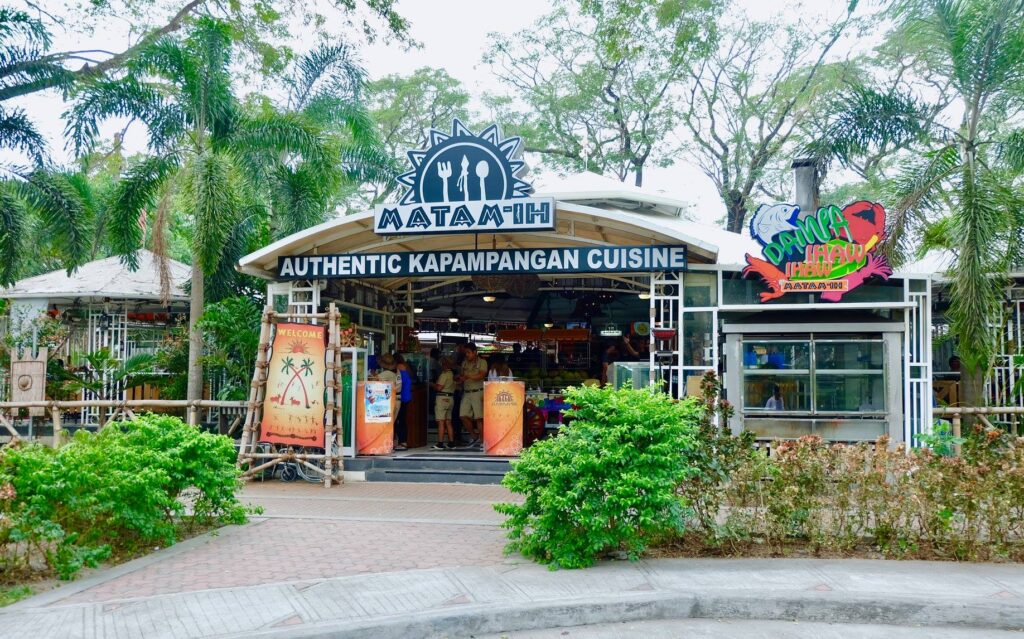 Photo Source: Matam-ih Authentic Kapampangan Cuisine
Matam-ih Authentic Kapampangan Cuisine is a haven for food enthusiasts seeking an authentic taste of Kapampangan heritage. With its welcoming and warm ambiance, the restaurant serves up a wide array of traditional Kapampangan dishes that evoke a sense of nostalgia and comfort.
Pampanga's culinary landscape is a tapestry of bold flavors, unique cooking techniques, and heartfelt traditions. Each restaurant mentioned above offers a distinctive experience, making it challenging to pick just one favorite! So on your next trip to Pampanga, which of these restaurants are you thinking of trying?