The Philippines, with its rich cultural heritage and diverse culinary traditions, is a gastronomic wonderland that beckons foodies from all corners of the globe. Aside from pristine beaches and stunning landscapes, the archipelago boasts a plethora of delightful food festivals that celebrate the nation's culinary treasures. So in this blog, we will venture into a mouthwatering journey through the must-experience food festivals in the Philippines!
1. Puto Festival – Calasiao, Pangasinan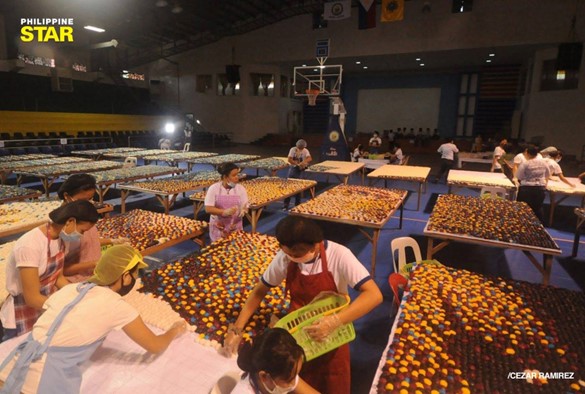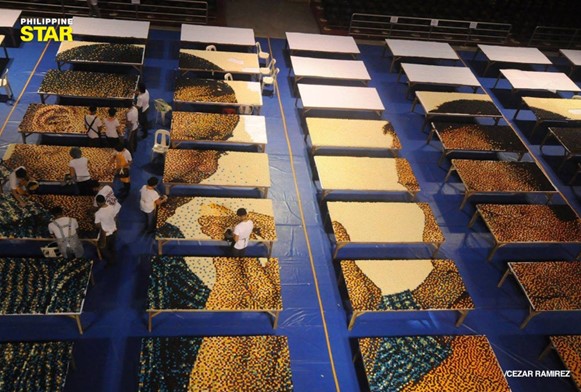 Photo Source: Cezar Ramirez – Philippine Star
If you're wondering if the image shown above is puto — yes, it's puto. Just a little background about the image… In 2017, the Calasiao municipal government of Pangasinan aimed to break Japan's Guinness World Record for the "Largest Rice Cake Mosaic," hence the creation of the puto mosaic, which was made up of 300,000 different colors of puto created by 100 puto makers. The best part is that the efforts of these puto makers were not wasted, as this mosaic made it into Guinness World Records!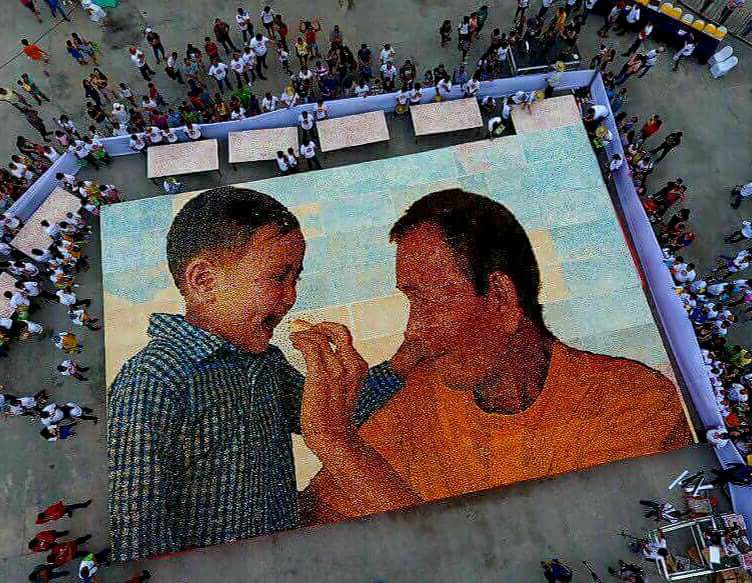 Photo Source: Explore Pangasinan
Puto Festival is usually celebrated in the second week of December, and as you know by now, this festival highlights puto as the star of the event, a traditional Filipino rice cake. You can taste a wide array of puto varieties, including the classic puto Calasiao, and even colorful ones. The soft texture and delightful flavors will surely satisfy your cravings for delectable Filipino kakanin.
Related: 13 Places to Buy the Best Kakanin in Metro Manila
2. Kesong Puti Festival – Sta. Cruz, Laguna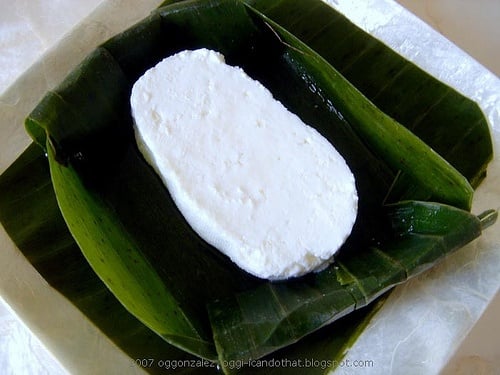 Photo Source: Bria Homes
The Kesong Puti Festival in Sta. Cruz, Laguna, celebrates the traditional Filipino white cheese made from carabao's milk. Held annually every 1st to the 9th of April, the festival showcases cheese-making techniques and offers various kesong puti varieties to sample. Visitors can enjoy the subtle yet creamy flavors of kesong puti in both sweet and savory dishes. Along with cheese-related activities, the festival includes colorful parades, cultural performances, and exhibits that highlight the town's agricultural heritage. It's a must-visit destination to experience the rich flavors and warm hospitality of Laguna's cheese-making tradition.
3. Coffee Festival – Lipa, Batangas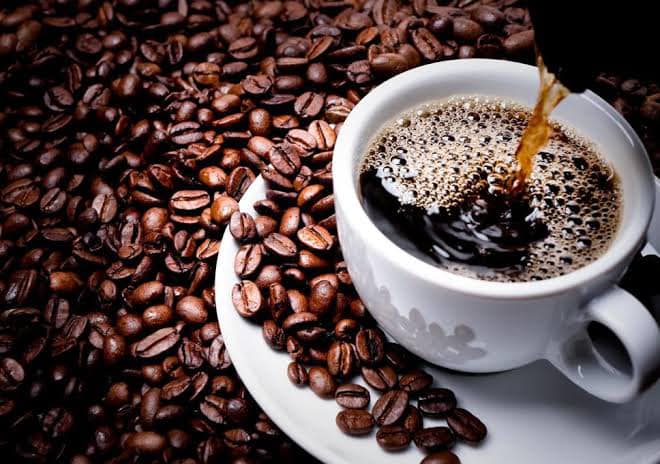 Photo Source: Kapeng Barako Est. 2019
The Coffee Festival in Lipa City, Batangas, celebrates the town's rich coffee heritage and the distinct barako coffee every year from December 11 to 16. This festival offers coffee enthusiasts a chance to explore coffee plantations, witness coffee bean processing, and taste various coffee creations. From traditional "kapeng barako" (barako coffee) to modern coffee concoctions, visitors can indulge in the diverse flavors and aroma of Batangas coffee. The festival also features coffee competitions, cultural presentations, and local crafts exhibits.
Moreover, kapeng barako is known not only locally, but also internationally since the Philippines is home to leading manufacturers of coffee around the world.
4. Manggahan Festival – Guimaras Island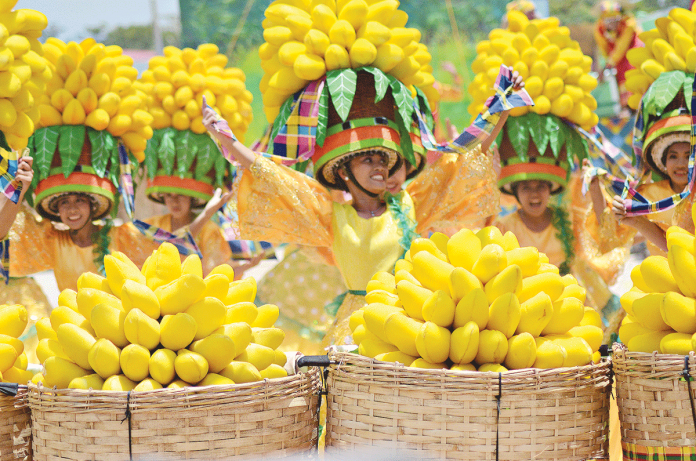 Photo Source: Panay News
As the "Mango Capital of the Philippines," Guimaras Island honors its prized fruit during the Manggahan Festival held in May. Feast on an abundance of sweet and succulent mangoes, which come in various varieties and forms, from fresh slices to mango shakes and even mango-infused savory dishes. You'll be left in awe of the versatility and delectable taste of this golden tropical gem.
5. Parada ng Lechon Festival – Balayan, Batangas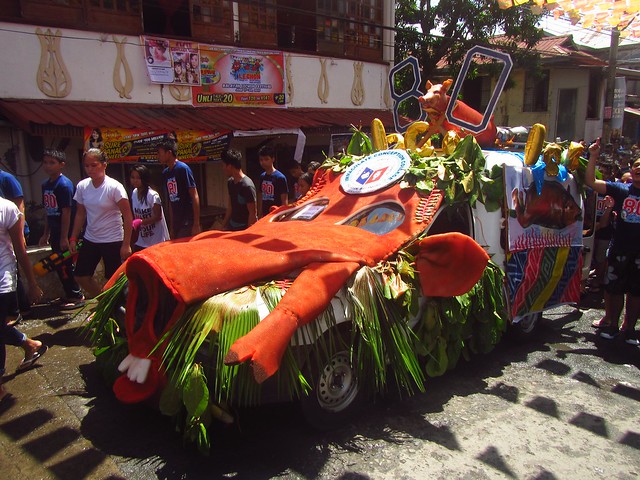 Photo Source: Eazy Traveler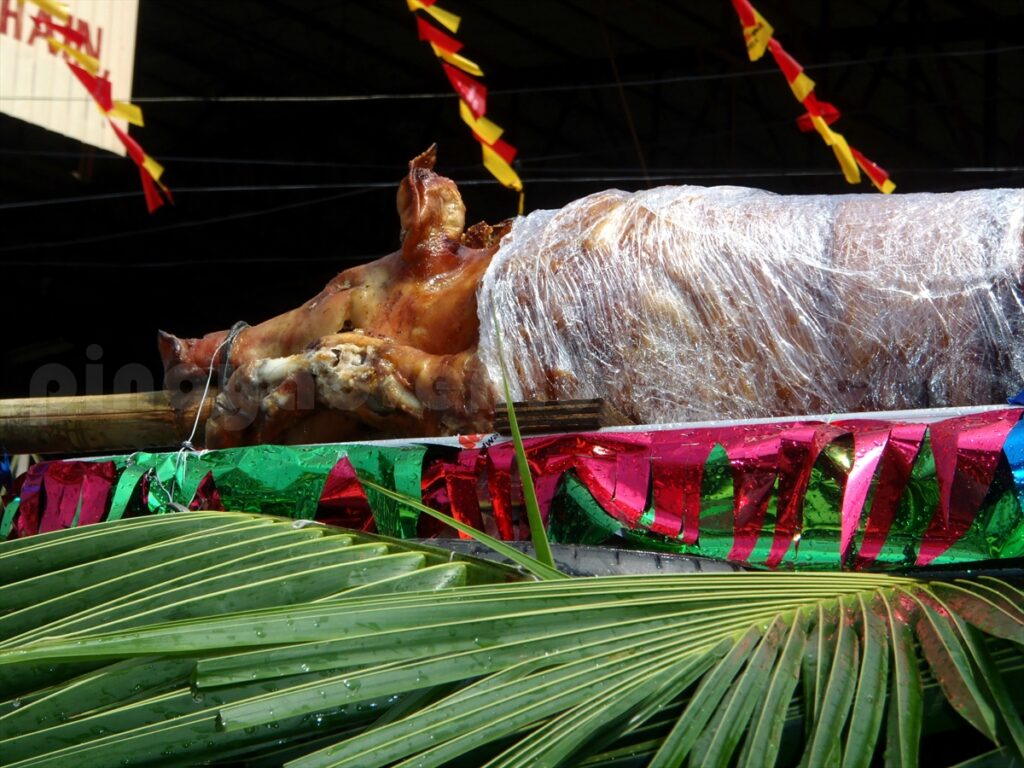 Photo Source: Pinoy Adventurista
Calling all pork enthusiasts! The Parada ng Lechon Festival in Balayan, Batangas, is a pork lover's paradise held during the town fiesta in June. Witness a mouthwatering parade of succulent roasted pigs, locally known as "lechon." The townspeople take pride in their lechon tradition, where the pigs are roasted over an open flame until the skin turns crispy. Prepare your taste buds for an explosion of flavors as you savor the tender, juicy meat that gives you a glimpse of what Filipino cuisine is all about.
6. Lanzones Festival – Camiguin Island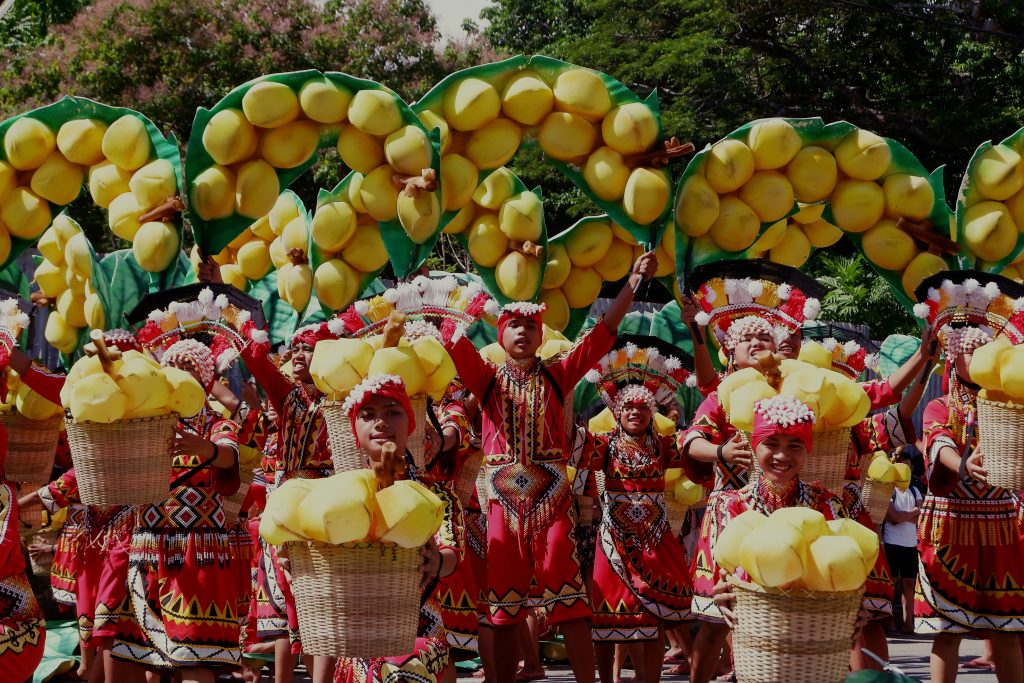 Photo Source: The Adventuress
Camiguin Island celebrates its luscious fruit during the Lanzones Festival in October. This event also gives highlights to various activities that both locals and tourists can enjoy, such as parades, sports events, trade fairs, live bands, and more. Experience the island's warm hospitality and indulge in this tropical delight.
7. Longganisa Festival – Vigan City, Ilocos Sur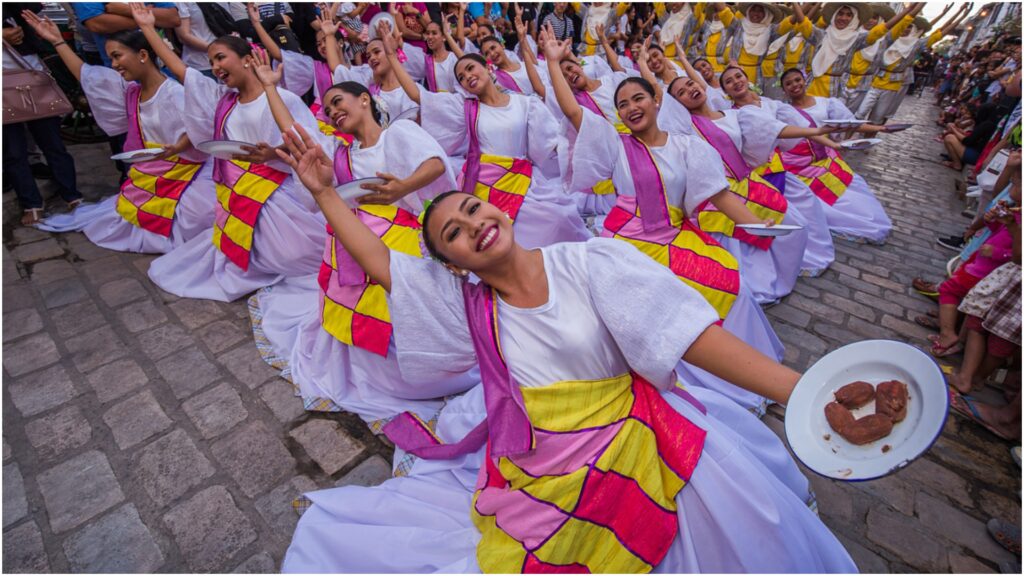 Photo Source: PAGEONE
If you like longganisa, you would know that there's nothing like the rich garlic flavor of Vigan longganisa. The best part is that there's a festival for that! This festival showcases the diverse flavors and techniques used in creating the beloved Filipino-style sausage. There are also colorful parades and cultural dances on the streets, which create a lively atmosphere that people can enjoy.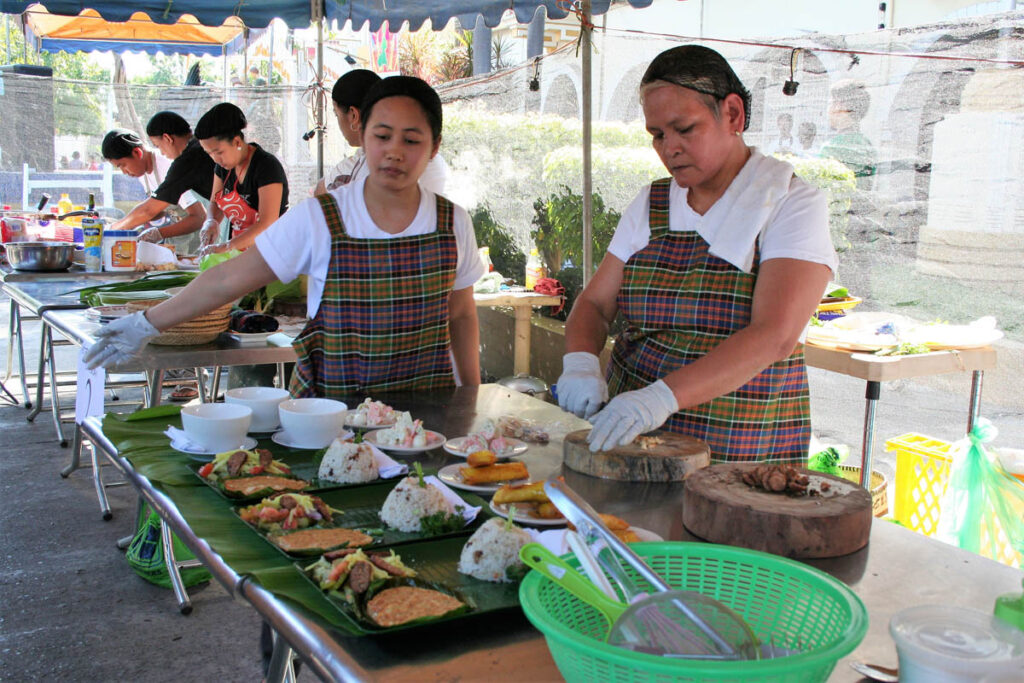 Photo Source: Tawid News Magazine
From the garlicky and tangy Vigan longganisa to the sweet and spicy versions from nearby towns, visitors can delight in sampling a variety of longganisa flavors.
8. Tuna Festival – General Santos City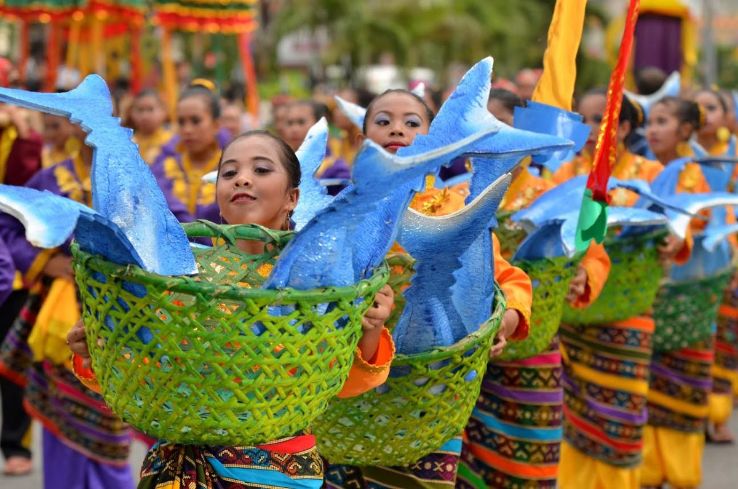 Photo Source: HelloTravel
General Santos City, the "Tuna Capital of the Philippines," pays homage to its thriving tuna industry with the celebration of the Tuna Festival every 1st week of September. Prepare for a feast of tuna dishes, color parades, cultural dances!
9. Suman Festival – Baler, Aurora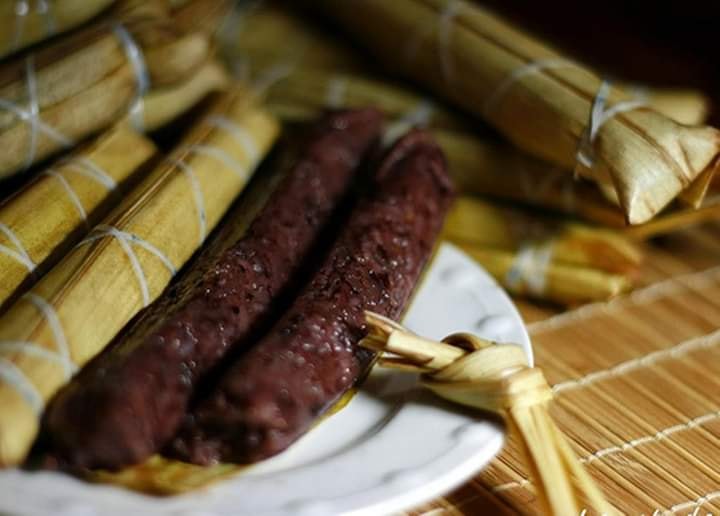 Photo Source: I Wanna Travel & Tours Services
The Suman Festival in Baler, usually held in February, draws both locals and tourists to indulge in sumptuous and creative variations of suman. The festival's centerpiece is the intricately designed floats, bringing color to the streets where they parade. There are also trade exhibits, fairs, and competitions during the course of the festival, so it's a must-experience, especially for tourists.
10. Balut sa Puti Festival – Pateros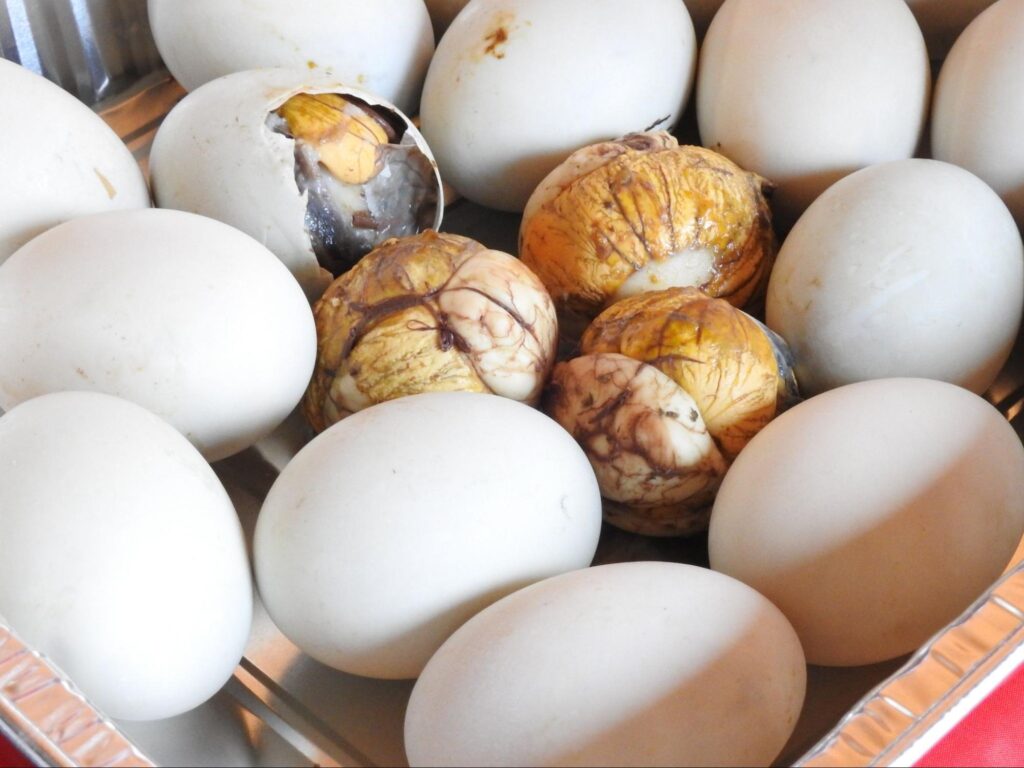 Photo Source: Department of Tourism
Pateros is known as the "Balut Capital of the Philippines," takes great pride in its century-old tradition of producing the beloved Filipino delicacy — balut. The Balut sa Puti Festival, typically held in April, is a celebration of this iconic street food and the local duck industry that sustains it.
Related: The 22 Most Popular Filipino Street Foods That Will Make You Crave
Apart from the festivities, the Balut sa Puti Festival also serves as a platform to promote the local duck industry and highlight its importance in the community's livelihood. It's an excellent opportunity to appreciate the cultural significance of balut and its role in shaping Philippine cuisine.
11. Alimango Festival – Sta. Margarita, Samar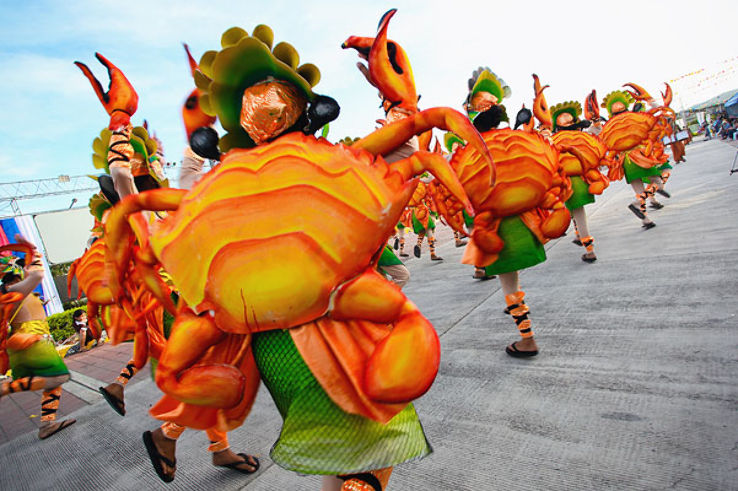 Photo Source: HelloTravel
The Alimango Festival in Sta. Margarita, Samar, celebrates the mud crab or alimango. It is celebrated in the month of July every year, and showcases a combination of gastronomic delights and cultural showcases that both locals and tourists will enjoy.
Who would've thought that these food festivals exist? Beyond the well-known festivals in the Philippines, such as Pahiyas, Panagbenga, MassKara Festival, etc, there are other more festivals that we can enjoy and immerse ourselves into the rich food culture of our country. So how about you, which of these food festivals will you be joining next?