The Christmas season is here, and it's time to start planning for your Noche Buena. There are many ways to make the traditional Noche Buena meal more remarkable, such as by using a special recipe or cooking with ingredients that aren't typically used in Filipino cuisine. Want to try authentic Filipino cuisine but need help figuring out where to start? One of the most sought-after dishes in the country is Cochinillo — a roast suckling pig that's seasoned well and roasted until its meat is off the bone and delicate.
The fun thing about Cochinillo is instead of the usual way of cutting with a knife, people use a plate to cut the pig to see how soft yet crunchy the skin is and how delicate the meat is from the inside.
To get you started in planning for your Noche Buena, here are some of the best places that offer the tastiest Cochinillo:
1. Ang Kusinero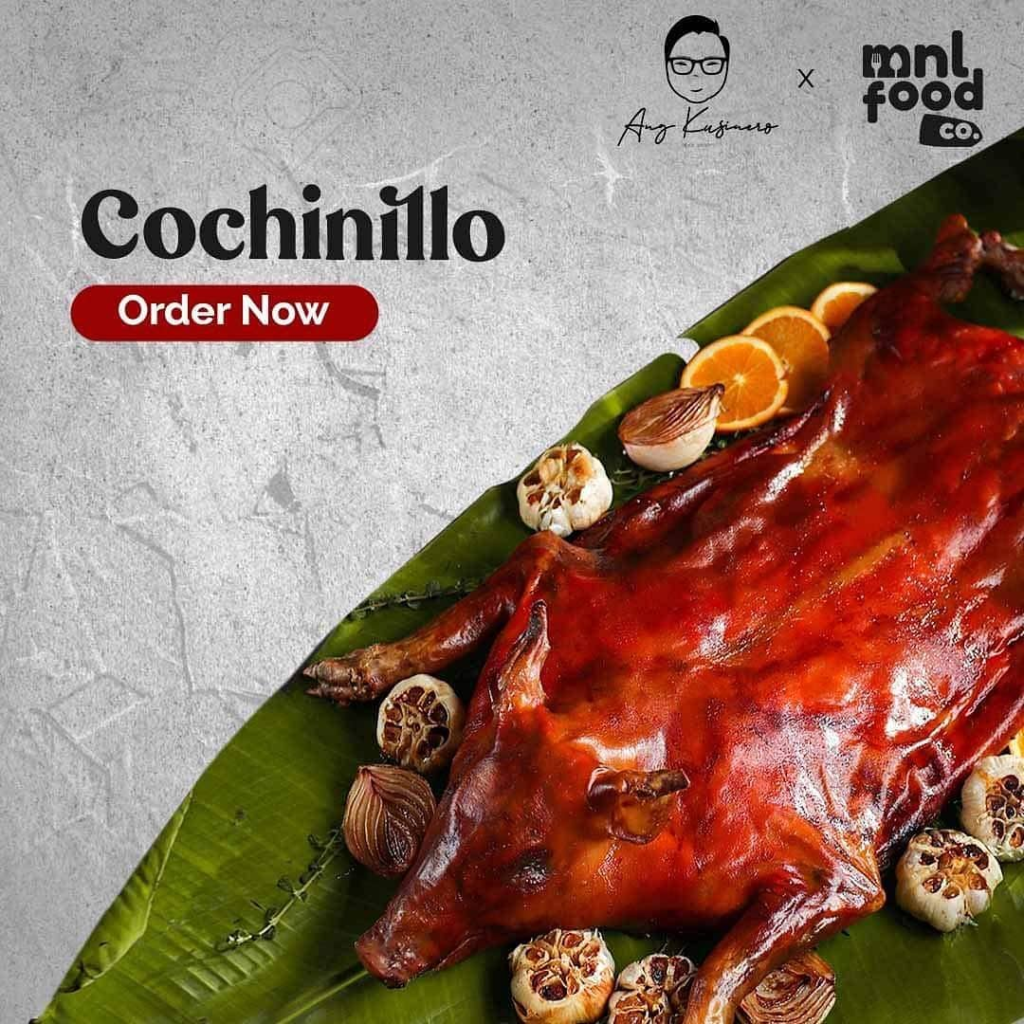 Ang Kusinero's roast suckling pigs are known for having crunchy skin and tender meat. The company sources its pigs from its own farm to ensure quality and safety. So you can enjoy this dish to the fullest; it comes with various dips: pickled green papaya, salsa verde, fermented green chilis, Asian barbecue sauce, garlic sauce, and hot sauce.
For P7,500, you can get a Cochinillo (suckling pig) that feeds up to 12 people. The restaurant also offers the option of ordering a small porchetta (roasted pork belly).
Address: 26A Betty Go Belmonte St., New Manila, Quezon City
Contact number: 0918 898 4253
And Kusinero's Facebook | Instagram
2. Cochinillo Luisito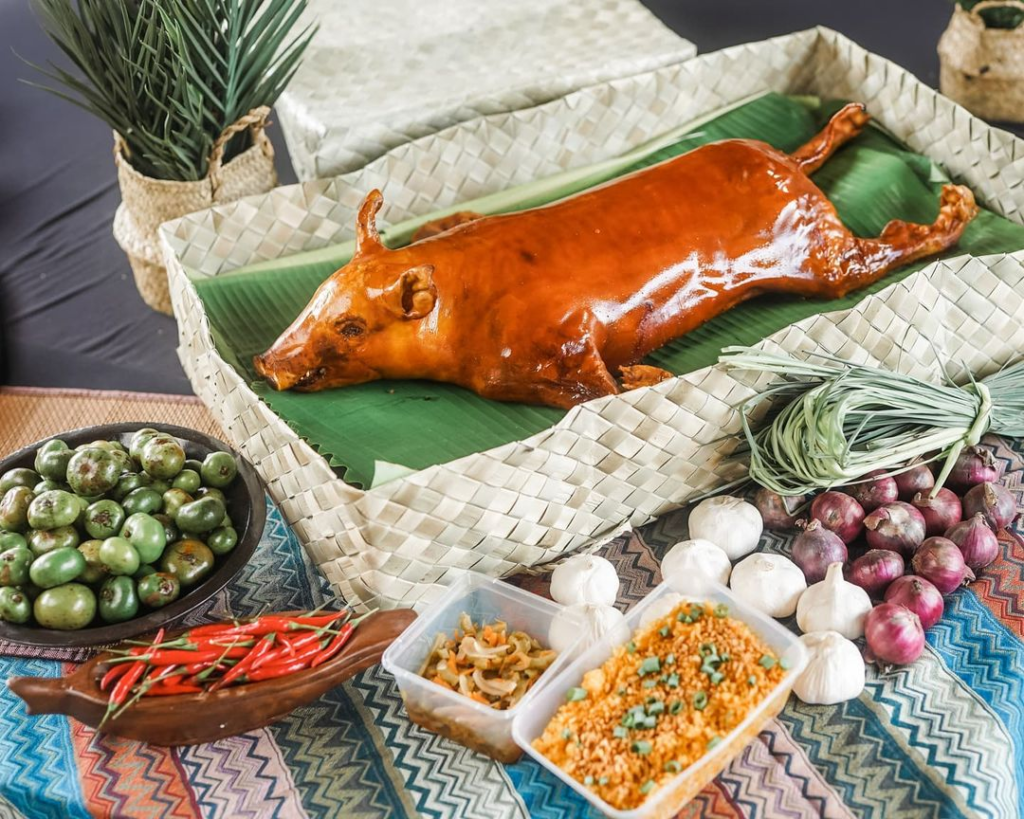 Cochinillo Luisito uses only black suckling pigs that are free-range, organic-fed, and native to the Philippines for their Cochinillo. They source these pigs from Naomi Natural Farms, marinating them in their heirloom Ilonggo recipe for 24 hours to ensure that the flavor seeps into the bone.
You can order a roast suckling pig for six to eight people. The price is P7,500. You can contact them via Facebook or call them. You can also pick up your order or have it delivered to you through Lalamove or Grab.
Address: Commonwealth, Quezon City | Sto. Niño, Paranaque City
Contact number: 0939 933 8493
Cochinillo Luisito's Facebook | Instagram
3. Cochinillo and Beyond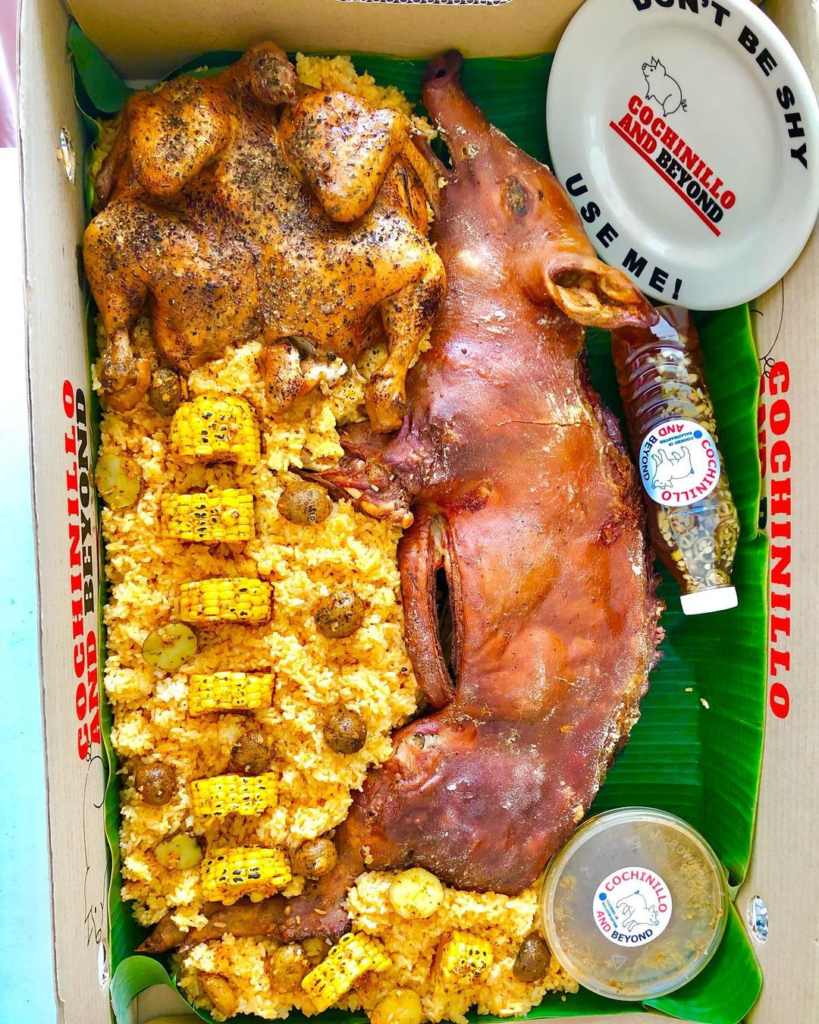 If you're looking for a whole Noche Buena spread at an affordable price, Cochinillo and Beyond have got you covered. For P10,999, you'll get an entire Cochinillo, roasted chicken, java rice, corn, and more. If this is too much for you and your company, you can opt for a smaller party set with half a Cochinillo or just the pig.
This restaurant keeps its Cochinillo sauce simple — with gravy and spicy vinegar dips. To order, just send them a message on Facebook or Instagram.
Address: BF Resort, Las Piñas City
Cochinillo and Beyond's Facebook | Instagram.
4. Crisostomo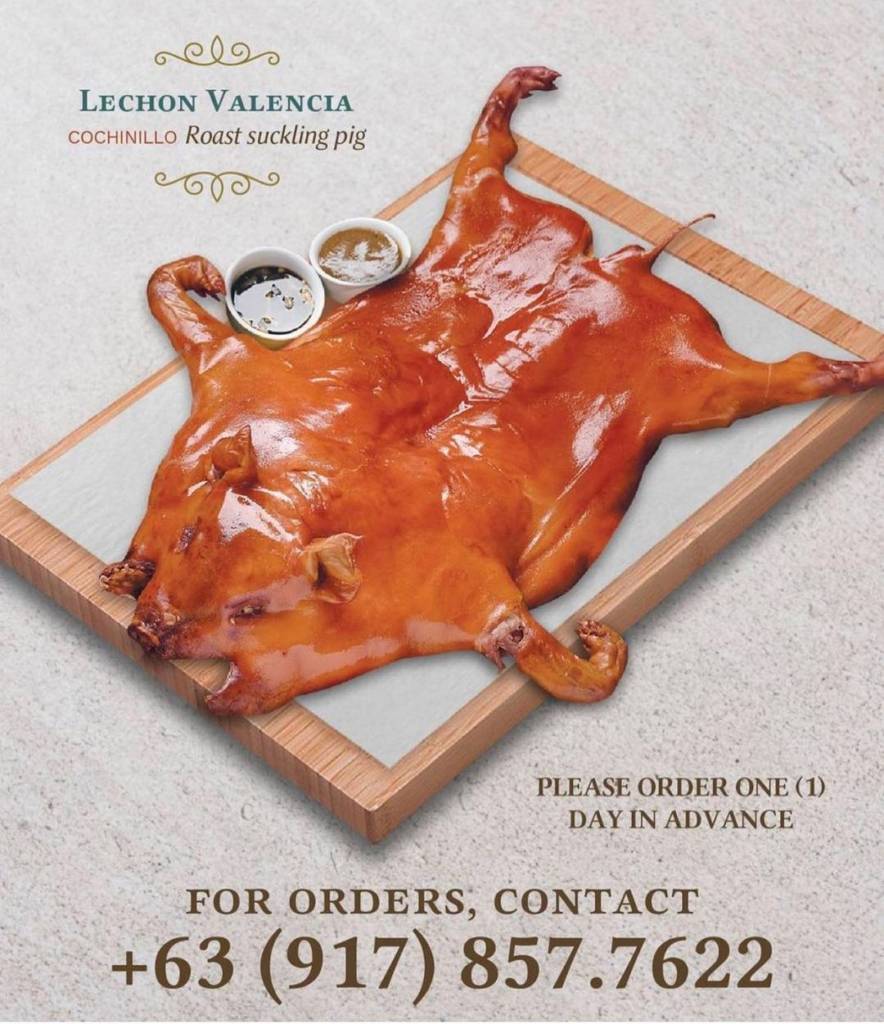 Try Crisostomo if you're looking for a place to order whole or half servings of Cochinillo. They have 12 branches across the metro and offer quarter servings of Lechon Valencia-style suckling pig for P2,200.
Florabel Group's Cochinillo is available for pickup or delivery. You can place your order through florabelgroup.com.ph, Foodpanda, or by calling them directly.
Address: Blue Bay Walk, Macapagal Avenue Corner Edsa, Libertad , Pasay City, 4217 Metro Manila
Contact number: 02 8832 6592, 0917 826 2535
Telephone: 0917 826 2535
Crisostomo's Facebook | Instagram
5. Señor Cochinillo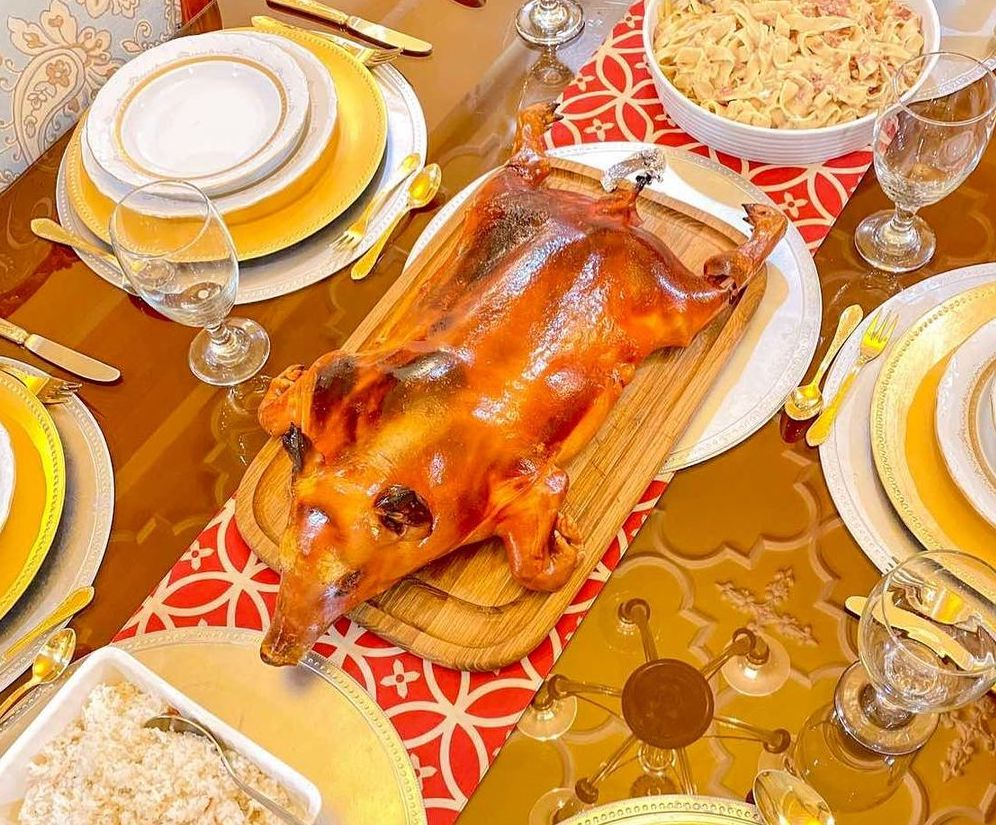 For affordable Spanish flavors for your Christmas spread, get your Cochinillo from Señor Cochinillo. Besides Spanish roast suckling pig, they also offer two kinds of paella – Paella Mixta and Paella Negra.
You can get 5.5 to 6.5 kg of roast suckling pig from Señor Cochinillo for P8,000. Message them on Facebook or Instagram or fill out their form to place an order for pick-up or delivery through a third-party courier.
Address: 6 Mt. Pleasant Street, Mountainview Village, Brgy Sta Elena, Marikina City
Telephone: 0917 518 8485
Señor Cochinillo's Facebook | Instagram
6. Don Cochinillo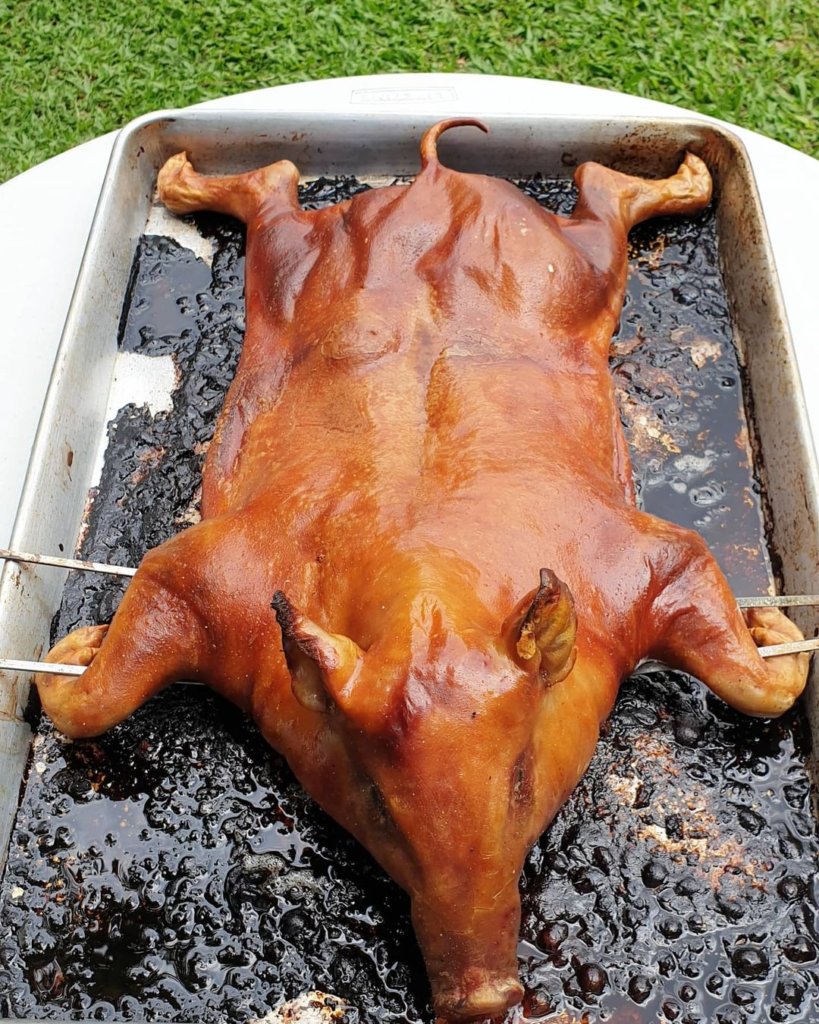 Don Cochinillo offers Cuban-inspired roasted roast suckling pig, which is charcoal-roasted and flavored with green mojo sauce made with sour oranges, garlic, oregano, and cumin. This dish comes with the same sauce as the green mojo sauce, separately packed, so you can use it as a dip if you want to turn it into a meal.
For P9,500, you can get a 5.5 to 6 kg Cochinillo. To order, send them a message on Facebook or Instagram. You can also pick up your order or book a car from Lalamove or Grab.
Address: New Manila, Quezon City
Telephone: 0917 842 7390
Don Cochinillo's Facebook | Instagram
7. Macho Cochinillo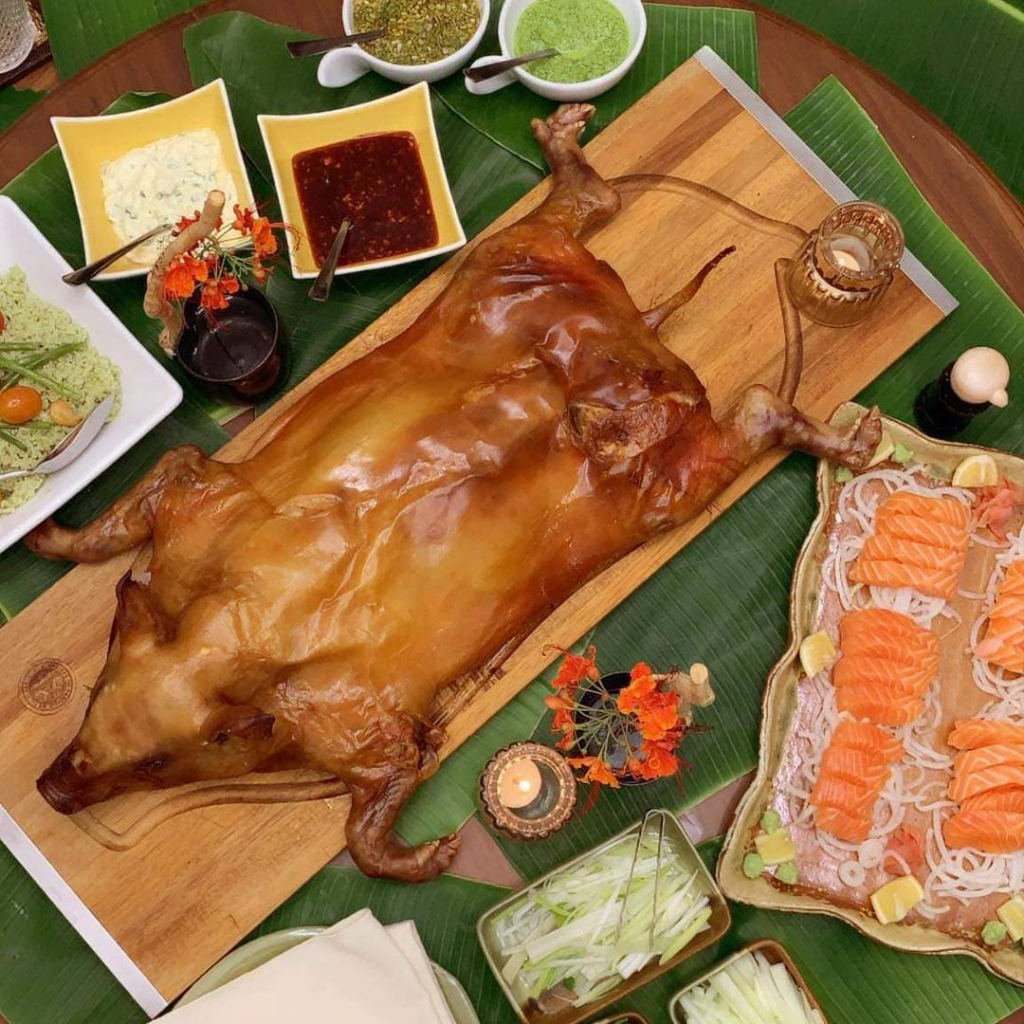 Macho Cochinillo serves a different take on Cochinillo, infusing Thai flavor into the traditional Spanish entrée. It comes with two Thai sauces—mean green sauce and suppah Thai sauce—with fragrant cilantro rice.
For eight to ten people, Macho Cochinillo's 4 to 5 kg Cochinillo costs P8,800. To order, message them on Facebook or Instagram or text them on WhatsApp or Viber. They also provide in-house delivery across Metro Manila for an additional fee.
Address: 28 Cruzadas, Makati, 1225 Metro Manila
Telephone: 0977 846 8886
Macho Cochinillo's Instagram | Facebook
It might be a good idea to have several restaurants in mind when searching for the perfect Cochinillo for your Noche Buena celebration. Make reservations several days in advance and order a large dish to feed your guests!