No other country in the world celebrates Christmas so passionately as the Philippines. From how we cook our dishes to how we prepare our food, we do it with great love and enthusiasm. Celebrating Christmas is all about giving, receiving, and sharing. It's about spending time with family and friends. It's about eating small but tasty meals to keep us warm – like sisig! From pork to seafood, chicken, and even fruits, we Pinoys offer a wide array of dishes you should put on your plates during Noche Buena!
1. Lechon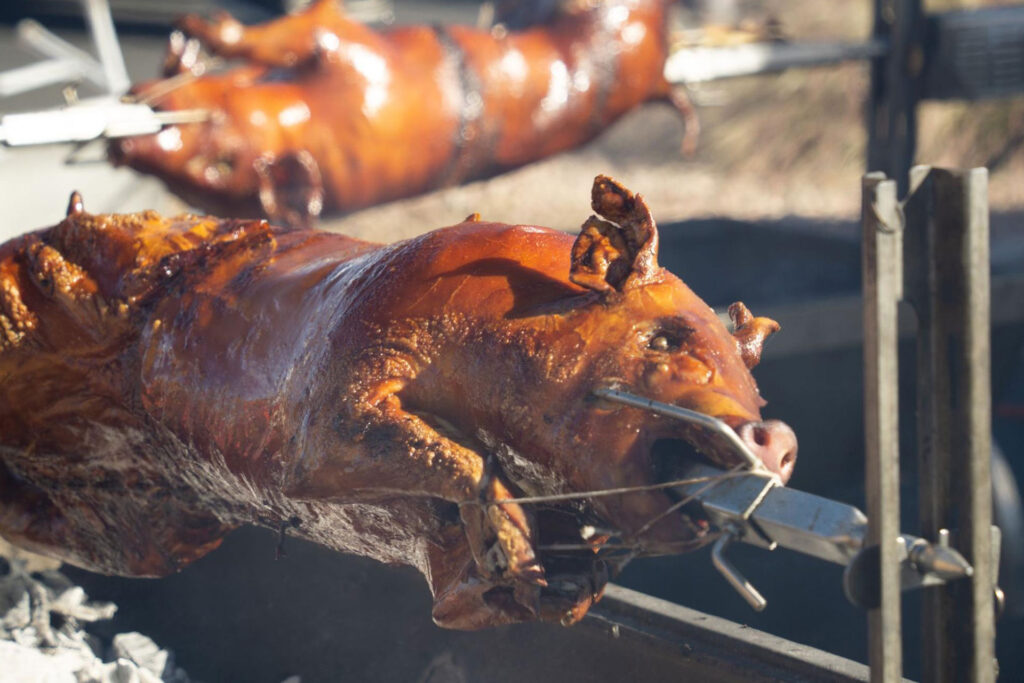 Lechon is a Filipino dish traditionally eaten during the Christmas season, but it's enjoyed throughout the year in various festivals, gatherings, and celebrations. The key to this dish's appeal lies in its crispy skin and tender meat — a delicious combination that'll leave you wanting more.
2. Filipino Spaghetti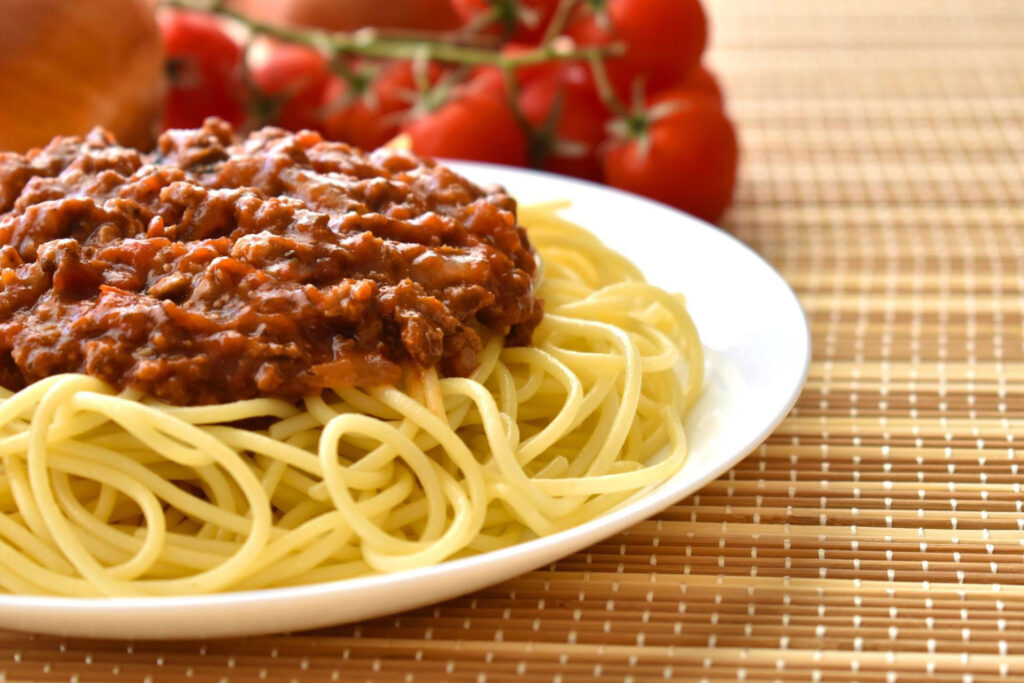 One dish that has gained popularity over the years in the country is "Filipino spaghetti." Filipino spaghetti is unlike the typical taste of spaghetti because it's sweet. It's a mixture of noodles, ground meat, chopped tomatoes, hotdogs, onions, cheddar cheese, and a bit of sugar for the sweetness. The key ingredients of this dish are the sweet Filipino-style spaghetti sauce (which is sweet), and hotdogs used to make delicious sauces that go well with any pasta.
3. Hamonado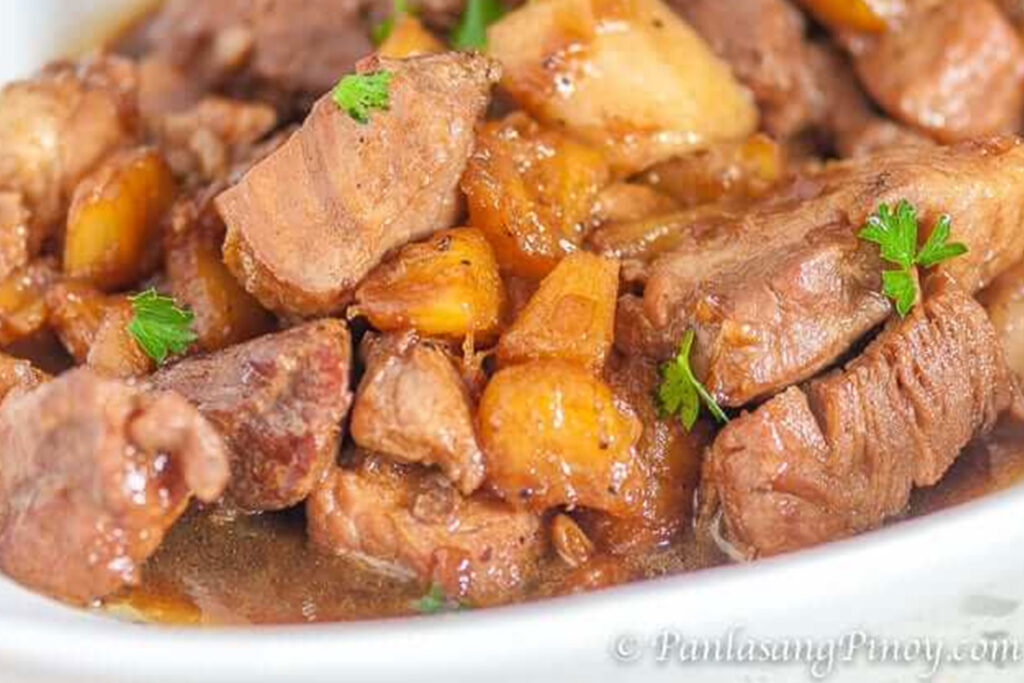 Hamonado is a Filipino dish made of ground pork that is often served with rice and vegetables on Christmas. This traditional Filipino Christmas dish consists of meat marinated and cooked in a sweet pineapple sauce. It is popular in regions where pineapples are commonly grown. Hamonado is a general name for savory dishes marinated or cooked with pineapple.
4. Bibingka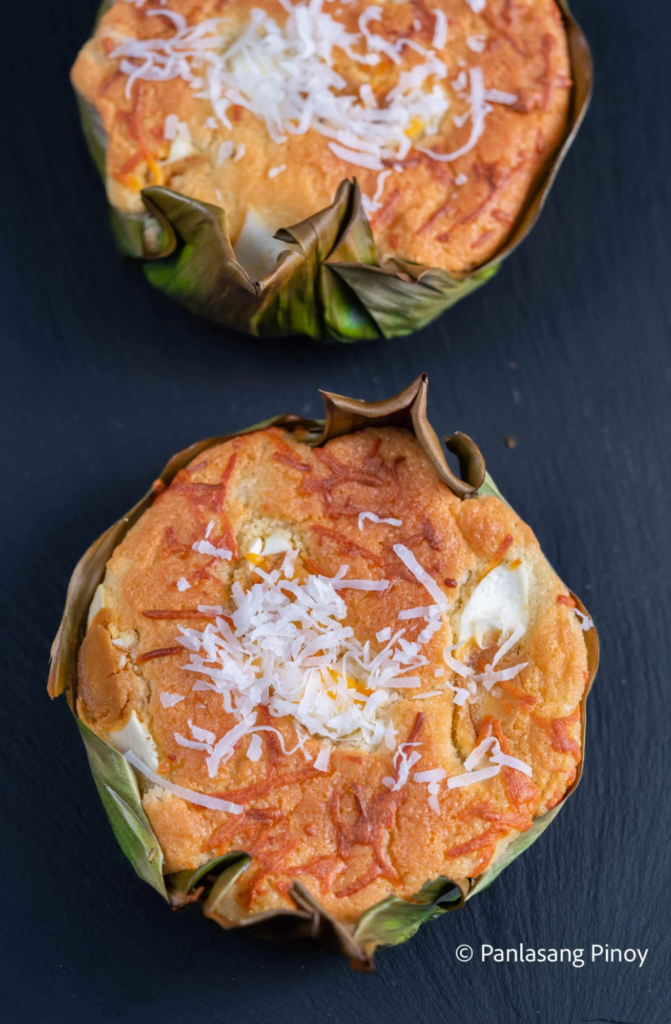 Bibingka, a traditional Filipino rice cake made from sticky rice and coconut milk, is often enjoyed with another rice cake called puto bumbong after Christmas Eve Mass. Hot drinks, like coffee or chocolate, are the ideal companion for this treat. Food is memory, and cooking it effectively can bring back some of our best ones.
It's no secret that Filipinos love food. And if you're looking for classic Filipino Christmas food, look no further than bibingka. You can find it sold by street vendors near churches during the holiday, just like in this famous Ben & Ben song.
5. Puto Bumbong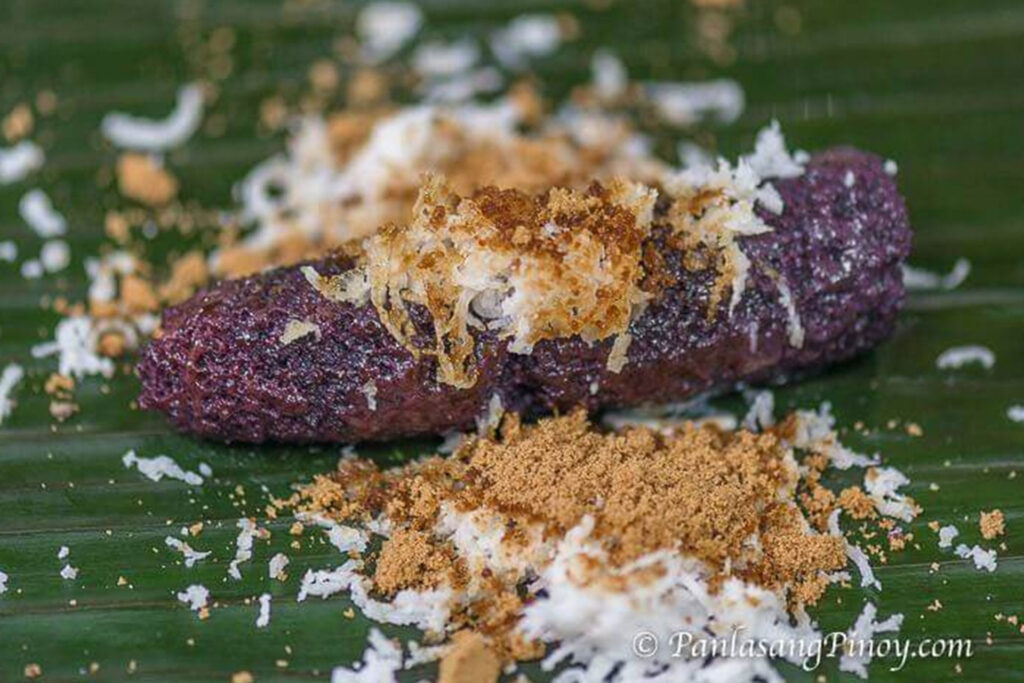 Puto bumbong is a delicious purple rice cake prepared by steaming ground purple rice mixture inside a bamboo tube. The tube is referred to as "bumbong ng kawayan" in Filipino, which means "tube of bamboo" in English. This might have been the reason why this was named as such.
This yummy Filipino delicacy is traditionally eaten during Christmas and is often found outside churches during the simbang gabi. Vendors use a bamboo steamer to steam a mixture of rice flour and water; once it is ready, they place it on top of a cut banana leaf and add margarine, grated coconut, and muscovado sugar. Other restaurants in the country that serve Filipino food also have puto bumbong on their menu so that you can enjoy it even on a normal day!
6. Leche Flan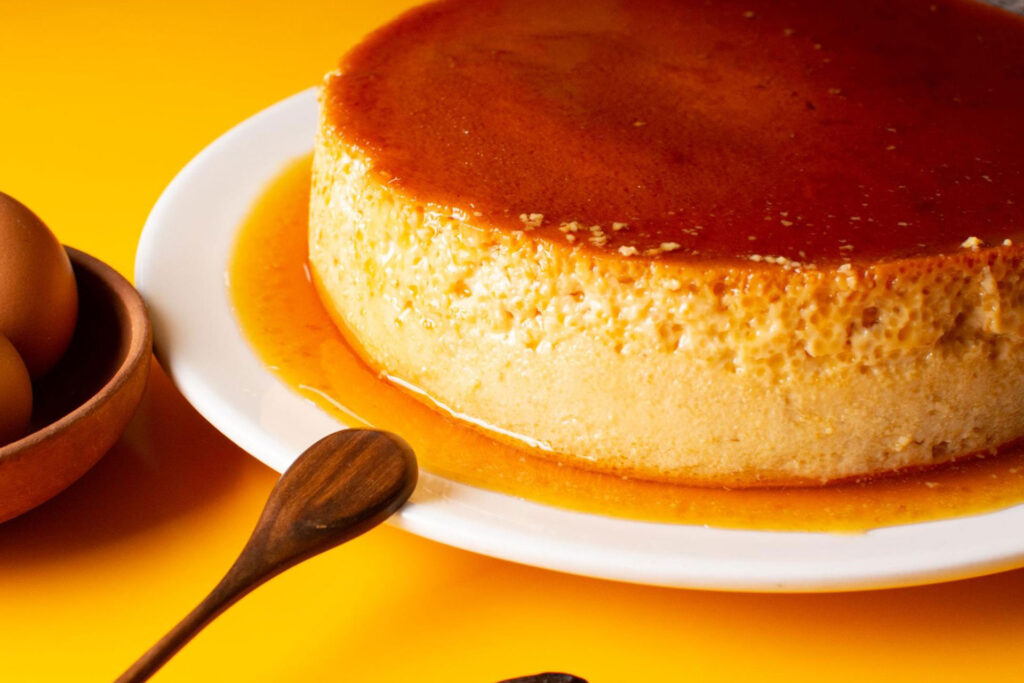 Leche Flan is an egg and milk-based dessert with a caramelized sugar topping. It resembles crème caramel and caramel custard and is known throughout the world. It has been a regular menu item in many restaurants because of its taste, ease of preparation, and long shelf life. It can also be added as a component to build other great-tasting desserts.
7. Fruit Salad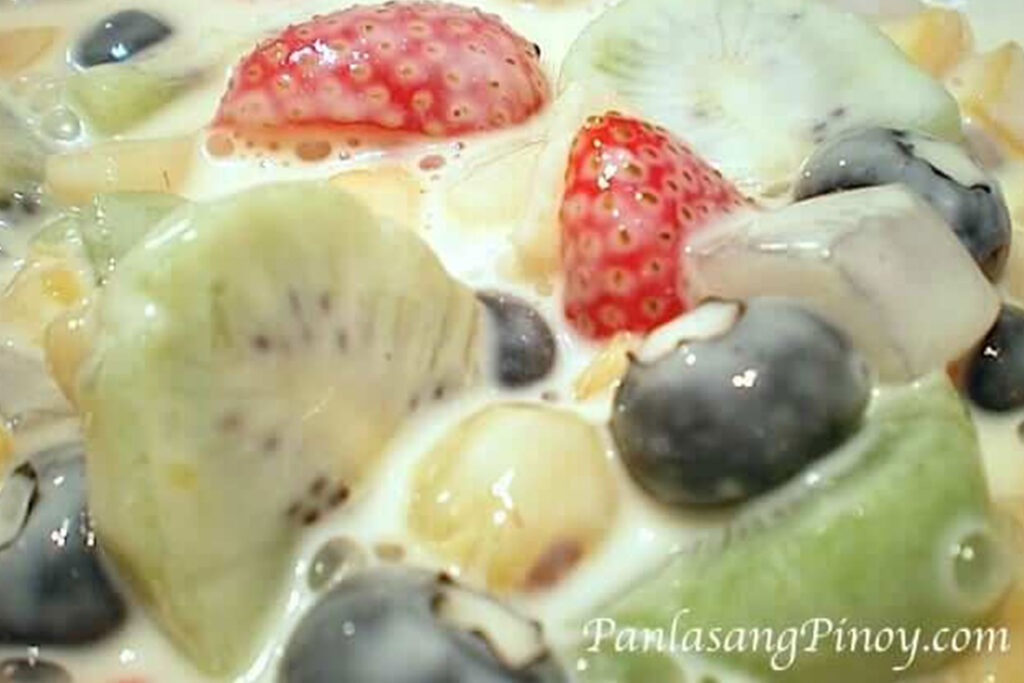 Fruit Salad is a dessert dish composed of an assortment of fruits served as is or combined with different types of fruits like strawberries, kiwi, and nata de coco mixed with condensed milk. In the Philippines, this dish is considered more of a dessert than an appetizer or side dish; this version requires condensed milk and evaporated milk, which makes it rich, creamy, and sweet.
8. Christmas Ham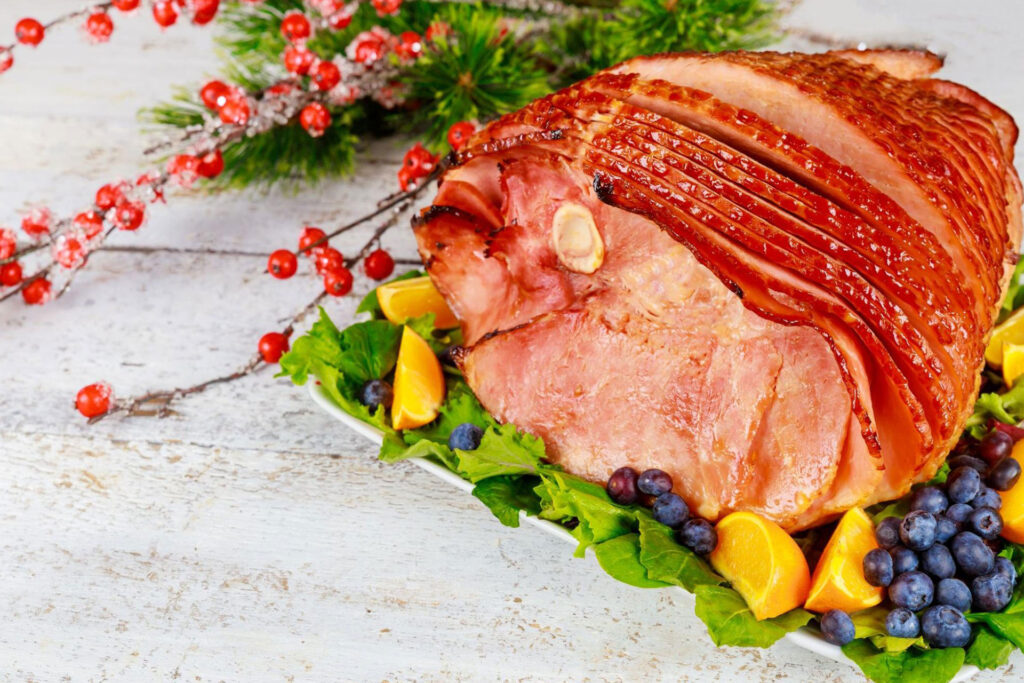 The centerpiece of the Christmas feast is the ham. It's cured pork, glazed with a sweet golden brown sauce, sliced thin, and eaten as a sandwich with warm pandesal or white bread. It tastes exactly like Christmas — decadent and nostalgic, the taste transports you to another time.
9. Pancit Bihon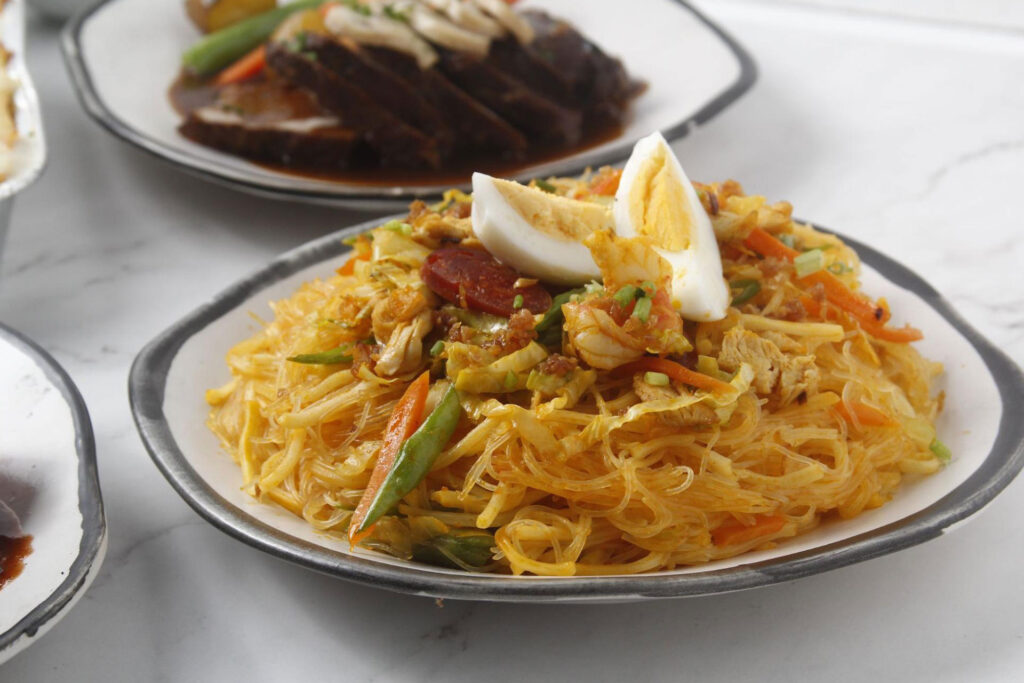 Pancit Bihon is a popular Filipino dish with rice noodles, chicken or pork, and vegetables. Shrimp Pancit Bihon is a version that uses shrimp instead of chicken, along with the usual vegetables such as carrots, cabbage, and snow peas.
There you have it: nine different dishes that can complete your Christmas celebration in the Philippines. From mouthwatering to appetizing, from sweet to savory, there is something for every taste bud. Don't spend your Christmas in the Philippines alone; enjoy these local Filipino delicacies.