The tiny house movement has arrived in the Philippines, and it's changing the way housing solutions are done in the country! The reality is: You can find a lot of houses being built in different areas and cities in the country, but the problem is not everyone has the budget or can afford to buy their own house — leading them to resort to renting.
Why rent when you can buy a house of your own? This is a question that begs for an answer with a lengthy-process solution. More often than not, many young professionals, newly married couples, and small families that earn just enough to cover utility bills and other expenses find themselves feeling intimidated and discouraged by the thought of having to deal with a lot of demanding costs to acquire a house of their own — let alone paying for the down payment as a start.
Fortunately, a Filipino-owned startup, CUBO Modular, welcomes us to the future of Filipino homes. They have paved the way for Filipinos to experience better living conditions by building sustainable and smart homes that won't leave you breaking the bank for house loans. CUBO Modular is also the first-ever in the country to create housing solutions that combine smart home (Amazon Alexa-enabled) systems with renewable materials and local craftsmanship to make not only the best out of the available resources, but also make daily household tasks more efficient. Thanks to CUBO, Filipinos can now enjoy living in a sustainable and smart modular house of their own that's affordable.
Take a tour in one of the model homes designed by CUBO Modular by watching this video!
Homes built by CUBO are a modern take to the traditional 'bahay kubo.' So in essence, it's a Pinoy version of the usual tiny house you see from other countries. With the use of engineered bamboo together with locally sourced materials, they were able to build houses that are sustainable and durable that can last for decades. They also made sure to get other materials from local producers to support Filipino products. Now that sounds great!
Aside from being sustainable and eco-friendly, all bahay CUBOs use a heavy-duty steel typhoon and earthquake strap system that holds the structural members in place to comply with the International Residential Code. The CUBOs are also bolted down onto the foundation to ensure that the entire structure can withstand strong weather and climate conditions in the country.
When it comes to the kind of primary material used to build the CUBOs, which is wood — some may think that these homes are bound to catch fire, especially with extreme temperatures. But that's not the case here. While acknowledging the fact that no type of natural wood is ever insusceptible to catch fire, engineered bamboo still stands out as a housing material. This is because engineered bamboo has self-extinguishing properties that sets it apart from other traditional wood used in building homes. CUBO Modular also sees to it that the engineered bamboo they use adheres to global fire standards with a B2 Fire Rating based on DIN 4102 Fire Resistance Test Standard.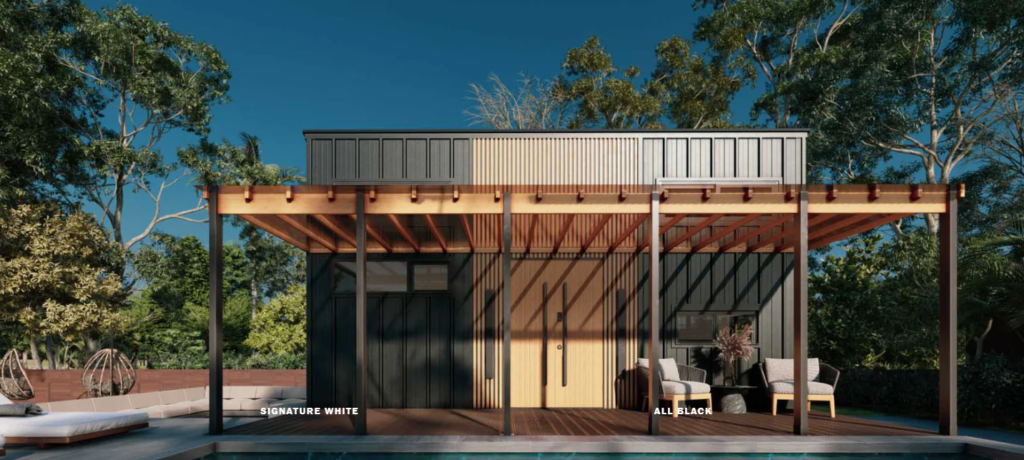 Every bahay CUBO is built from facilities, and is then delivered or transported to the intended site and assembled within a few hours — hence, the idea of modular homes.
And as for the plumbing and electrical systems such as the bathroom, kitchen, outlets, switches, and lighting fixtures; CUBO Modular assures that it's not going to be a problem. Earl Forlales, Co-founder and CEO of CUBO Modular, also recognizes that faulty electrical wiring is the top cause of electrical fires in the country — and emphasized, "We made sure na hindi mangyayari 'yon sa bahay niyo. We do that by investing in top state-of-the-art electrical systems." He then added "Lahat ng outlets dito sa loob ng bahay niyo GFCI rated, meaning hindi 'yan nakaka kuryente kahit na mabasa because we know it's a risk to children."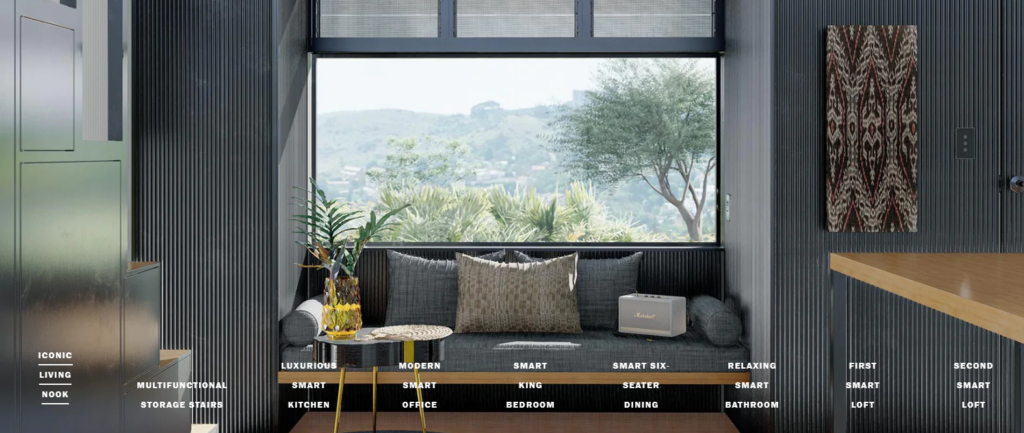 Tiny houses like the CUBO can fit more than what you think it can. Since it doesn't have as much space as the typical homes, every CUBO comes with all sorts of built-in storage that you can work with to properly keep everything in place, leaving you with more room to move around like space isn't really an issue.
For those who are thinking about having their future sustainable home built by CUBO Modular, you'll be happy to know that they ship or transport anywhere in the Philippines as long as your location is accessible by either a 10-wheeler truck or a trailer truck. Their projects have gone as far as South Cotabato and Laoag City which is located in Ilocos Norte.
CUBO has definitely set the standard, defining the essence of the Pinoy culture by building modernized, sustainable, smart, and affordable homes all with the bahay kubo design and the convenience of our fellow Filipinos in mind. It's a great housing solution for Filipinos, made by Filipinos.
If you're looking to check out other models from CUBO Modular and know more about their Bahay Cubo Plan, visit cubo.ph for more information.