Rainy days in the Philippines are inevitable, but that doesn't mean your plans for exploration and fun should be washed away. Fortunately, our country is not only rich in natural resources, beautiful beaches, and lush greenery, but also a variety of indoor attractions that you and your family can enjoy even during the rainy season.
In this blog, we'll go over some of the best indoor attractions that you can visit in the Philippines:
If you're looking for museums to visit…
1. National Museum Complex, Manila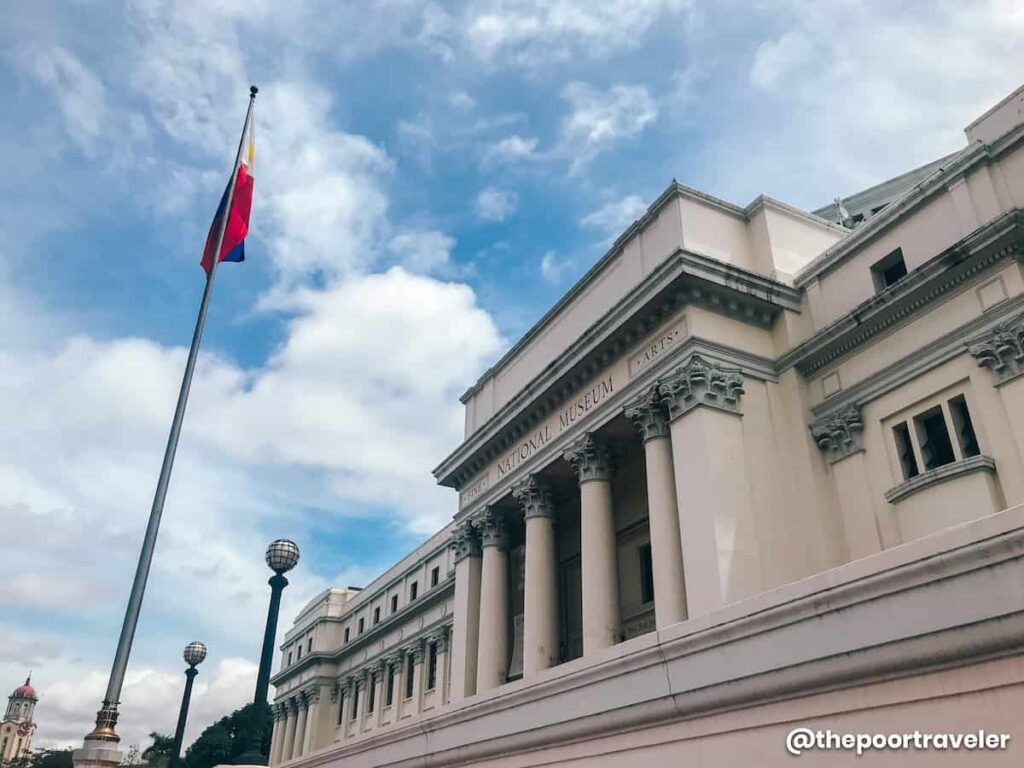 Immerse yourself in the rich culture and history of the Philippines by visiting the National Museum Complex. This complex consists of the three main museums, namely: National Museum of Fine Arts, National Museum of Anthropology, and National Museum of Natural History — all of which are located within the grounds of Rizal Park.
These central museums provide visitors with a great visual experience of an extensive collection of art, archaeological artifacts, and natural history exhibits. Through this, you can learn about the country's heritage and marvel at the masterpieces of Filipino artists.
Related: 11 Best Museums to Visit in the Philippines
2. The Mind Museum, Taguig City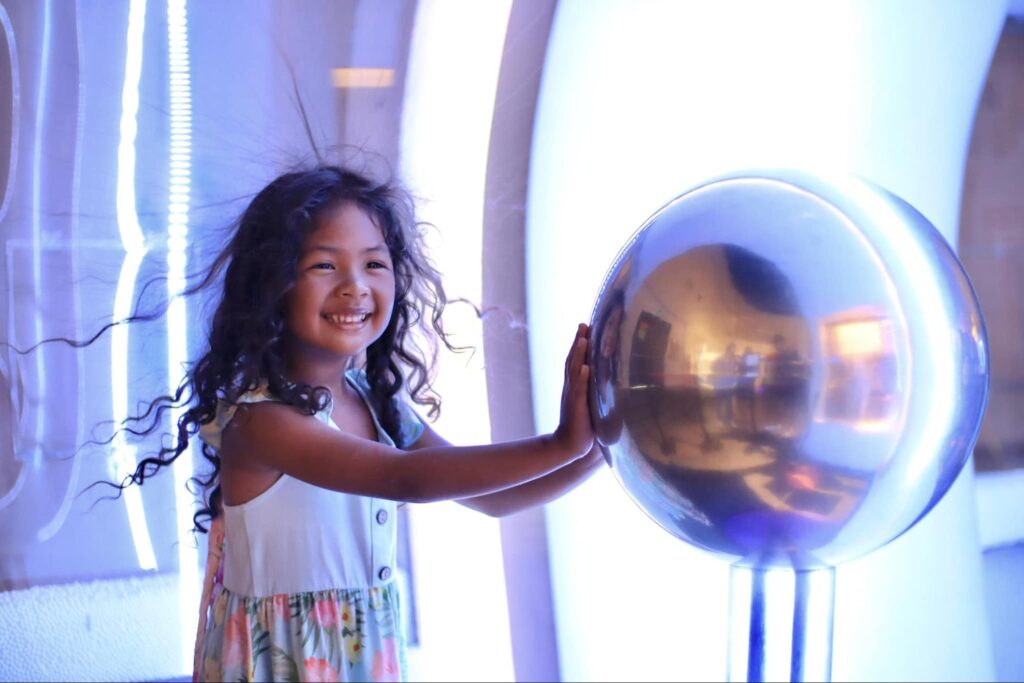 Science enthusiasts and curious minds will love the Mind Museum! This interactive science museum offers a hands-on learning experience with exhibits that explore various scientific concepts and trivia that will pique your interest. From the wonders of the universe to the intricate workings of the human body, the Mind Museum is certainly an engaging educational adventure for all ages.
3. Ayala Museum, Makati City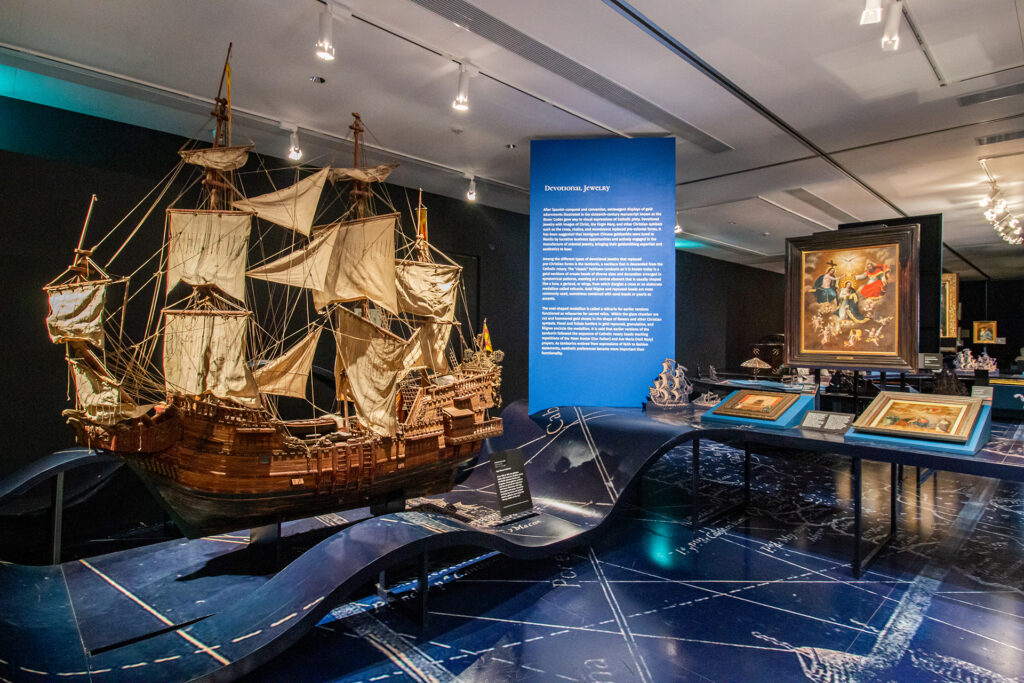 Ayala Museum showcases the art, history, and heritage of the Philippines through a variety of exhibits and programs. The museum's collection features artifacts, dioramas, and artworks that span from pre-colonial times to contemporary Filipino art.
Visitors can explore the museum's different galleries, which cover various aspects of Philippine history and culture. These include the Diorama Experience, where intricate dioramas depict significant moments in Philippine history, and the Gold of Ancestors exhibit, showcasing stunning pre-colonial gold artifacts.
4. Upside Down Museum, Pasay City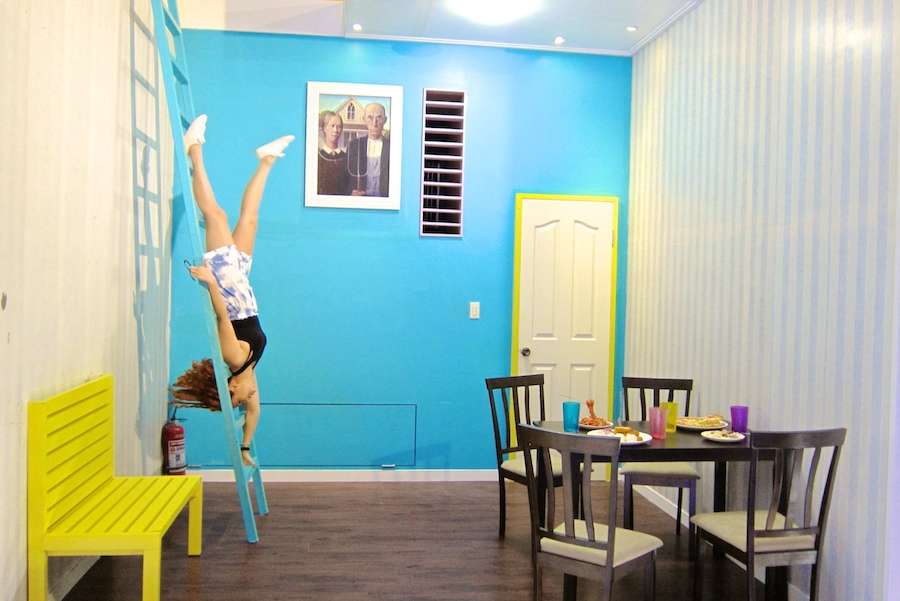 Challenge your perception of reality at the Upside Down Museum, where everything is flipped on its head — literally! This unique attraction features upside-down rooms and mind-bending installations that will leave you questioning gravity. Capture gravity-defying photos and have a blast traversing through this topsy-turvy world!
If you're looking for challenging yet fun indoor activities…
5. Breakout Philippines (Multiple branches in Metro Manila)
Breakout Philippines is the premier escape room game in the country. This highly regarded escape room is located in different areas of the metro, which makes them more accessible, especially to those who want to give this indoor attraction a try! They offer a variety of thrilling escape room experiences with immersive themes and intricate puzzles that you have to solve in 45 minutes.
6. Mystery Manila (Multiple branches in Metro Manila)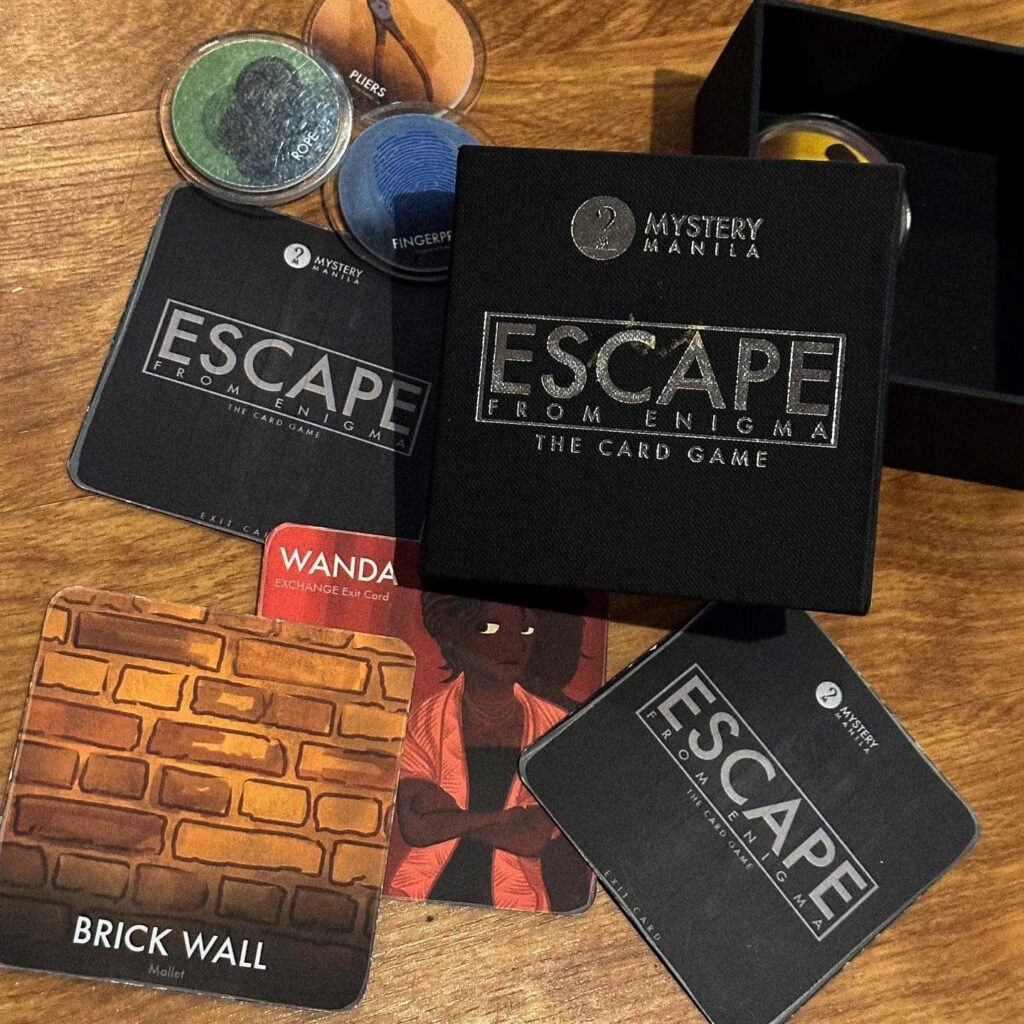 Now, let's go to another well-known escape room in the Philippines — Mystery Manila. For those who crave excitement and adventure, Mystery Manila also offers thrilling escape room experiences. Test your problem-solving skills and teamwork as you work against the clock to solve puzzles and unlock mysteries in 1 hour. With different themed rooms to choose from, you're guaranteed an adrenaline-pumping indoor adventure.
If you're looking for places that you and your kids can enjoy…
7. DreamPlay, City of Dreams Manila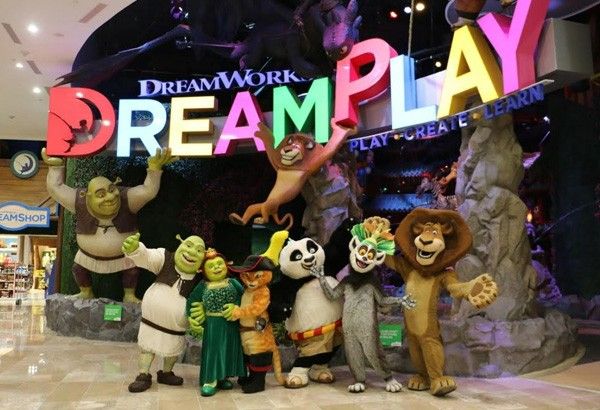 DreamPlay, located in City of Dreams Manila, brings the magic of DreamWorks Animation to life. This interactive entertainment center offers a range of activities inspired by popular movies like Shrek, Kung Fu Panda, and How to Train Your Dragon. From 4D motion theater experiences to interactive games, DreamPlay guarantees a memorable time for families and animation enthusiasts.
8. Manila Ocean Park, Ermita, Manila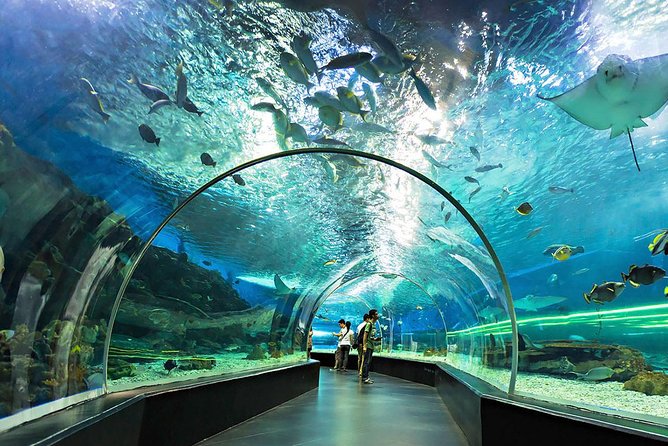 Manila Ocean Park is a premier marine-themed park and oceanarium located in Manila. It offers visitors a captivating and immersive experience exploring the wonders of the underwater world. The park features a wide range of marine exhibits, including interactive touch pools, giant aquariums, and exciting shows that showcase various marine species and their habitats.
8. Dream Lab, Makati City
Dream Lab is an innovative and interactive attraction. It combines technology, entertainment, and education to create a unique and immersive experience for visitors, offering a variety of interactive games, virtual reality experiences, and augmented reality adventures that engage the senses and spark creativity. You and your kids will definitely enjoy visiting this place!
10. Gootopia, Pasay City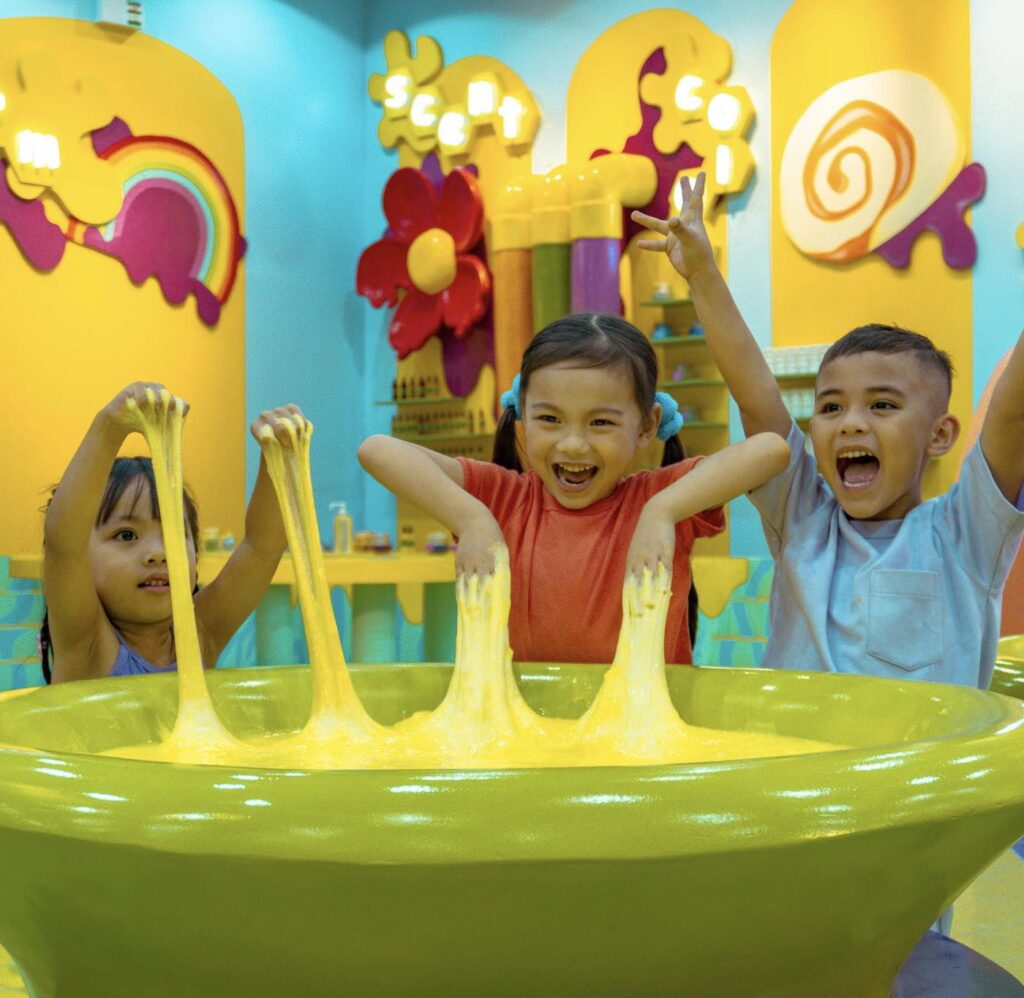 Do your kids like touching or playing with slime? Well, get ready to have a blast and embrace a messy kind of fun with your kids at Gootopia. Located on the 3rd floor of SM Mall of Asia, this place is like slime heaven for kids. Unleash your artistic side and let it shine as you mix and create vibrant blends of slime with your family.
If you're looking for indoor water parks…
11. Ace Water Spa (Multiple Branches)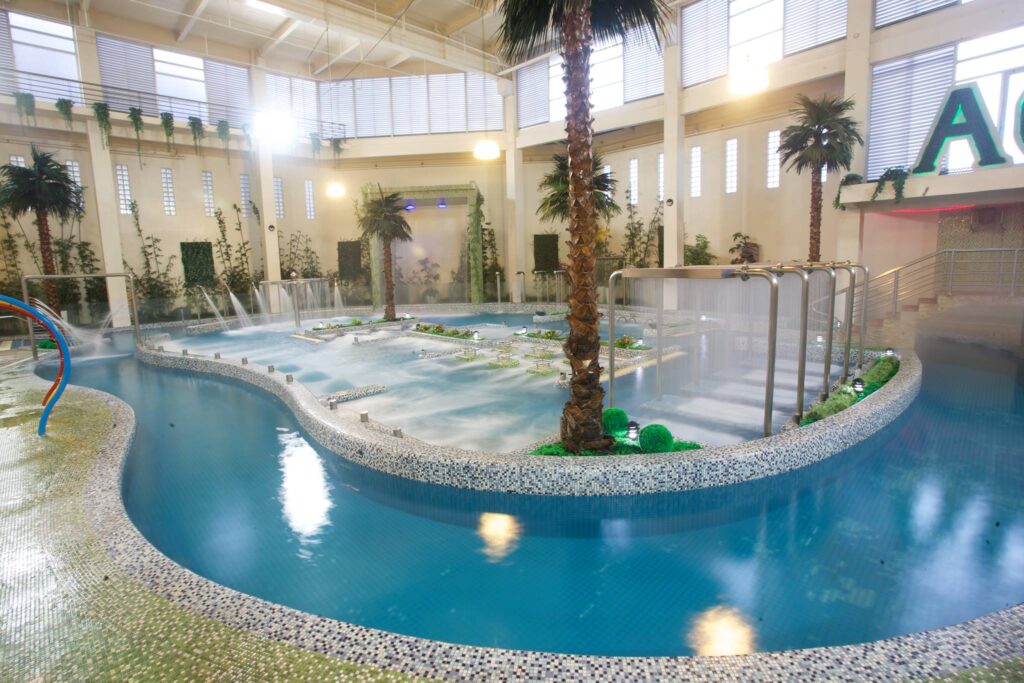 Ace Water Spa is a unique indoor water park that combines water-based relaxation with wellness facilities. It features various pools with hydrotherapy massage features, as well as saunas and steam rooms. Visitors can enjoy the therapeutic benefits of water while indulging in a spa-like experience.
Related: 10 Spa and Wellness Centers Around Metro Manila for a Quality Pamper Day
12. Wetpark Adventure Lagoon, Taguig City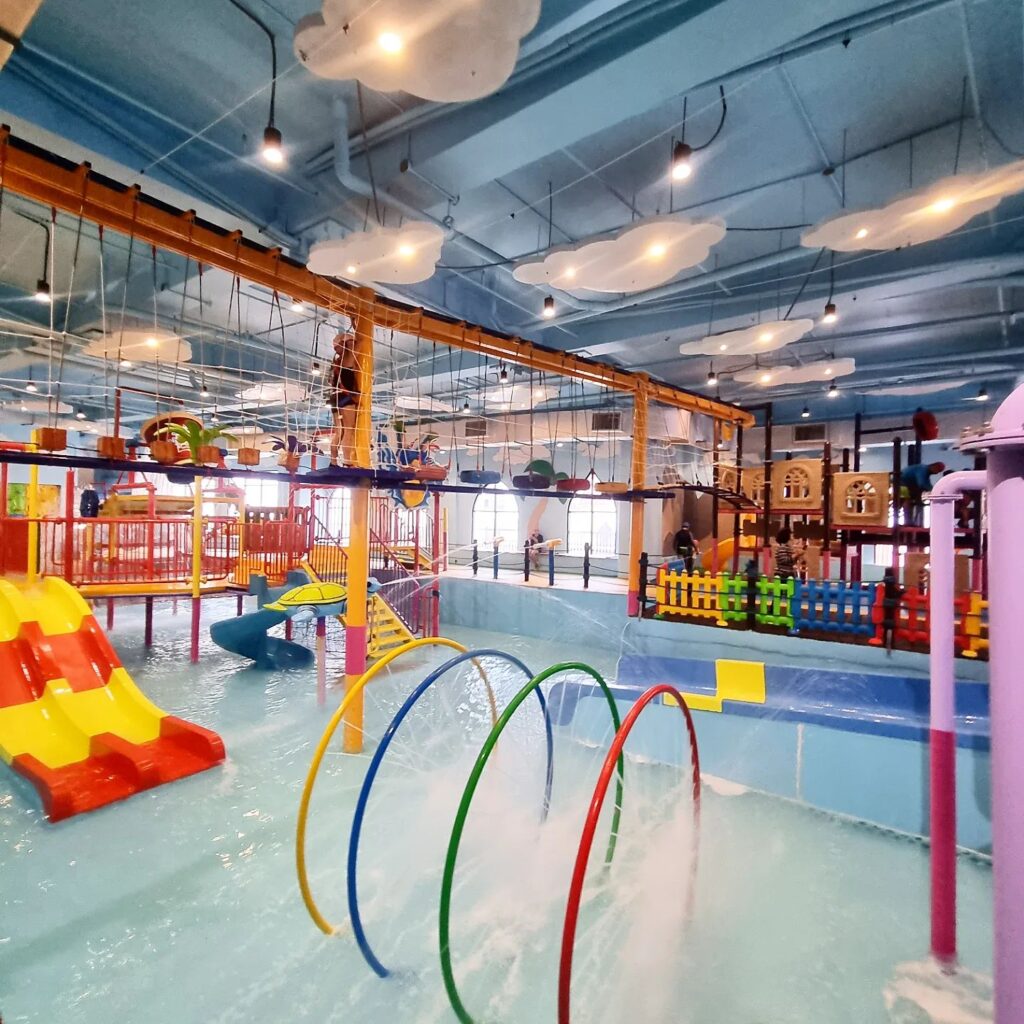 There are not many water parks in the Philippines, so the Wetpark Adventure Lagoon is a great choice when you're looking to add a touch of fun to your vacation even on rainy days. It is the first indoor aqua playground in the country, and it is located in Venice Grand Canal Mall in Taguig. Can you believe that? It's actually located inside a mall in the metro! No need to go out of town for those who don't want to drive that long to have fun in a water park.
They also keep the water shallow with just 18 inches of water, as they highlight more on the elaborate slides, obstacle courses, and water guns placed throughout the area. It's not a place for diving and swimming — it's more of a place where you can just play with your kids and feel like a kid again while enjoying what Wetpark Adventure Lagoon can offer.
Rainy days shouldn't dampen your spirit of exploration and adventure. With these indoor attractions, you can make the most of your time even when it's pouring outside. Whether you're seeking artistic inspiration, historical knowledge, scientific wonders, or thrilling experiences, the Philippines has a diverse range of indoor attractions to keep you entertained. So, next time it rains, embrace the opportunity to discover these fantastic indoor destinations and create unforgettable memories.