Metro Manila is not only known for its vibrant city life and delicious cuisine, but also for its charming and aesthetic cafes. These cozy and Instagram-worthy establishments provide the perfect ambiance for romantic dates or intimate gatherings with loved ones.
In this blog, we will explore some of the aesthetic cafes around Metro Manila that are ideal for creating memorable experiences and capturing beautiful moments.
1. Tablo Kitchen + Cafe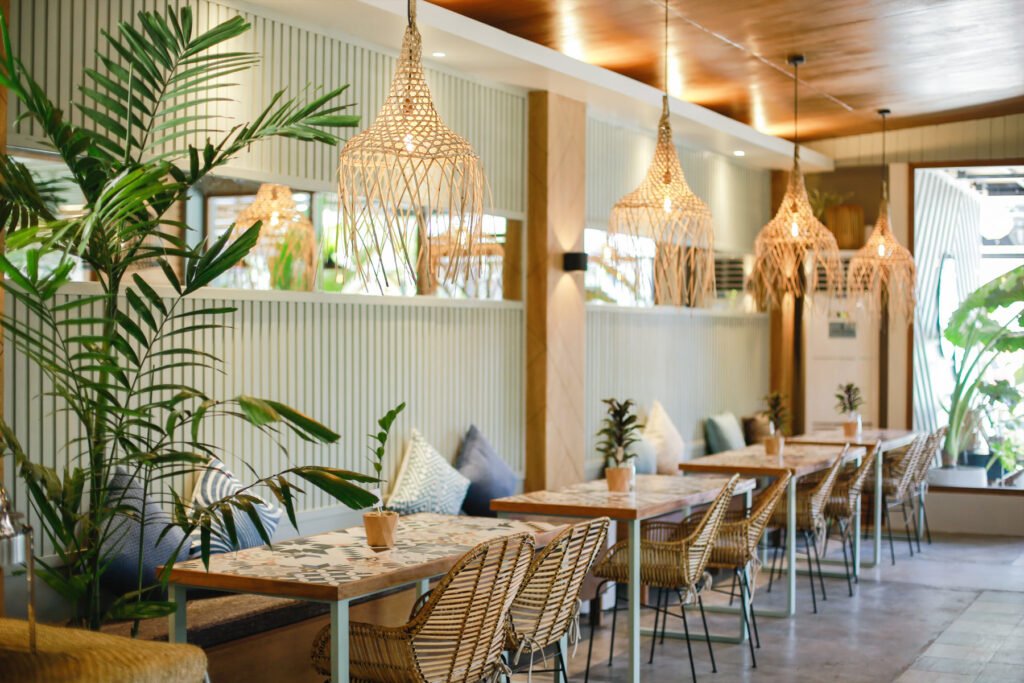 Tablo Kitchen + Cafe is a delightful culinary establishment renowned for its delectable food menu and inviting ambiance, making it an ideal choice for a romantic date and for every occasion. They offer a perfect blend of delectable cuisine, intimate setting, and artistic flair.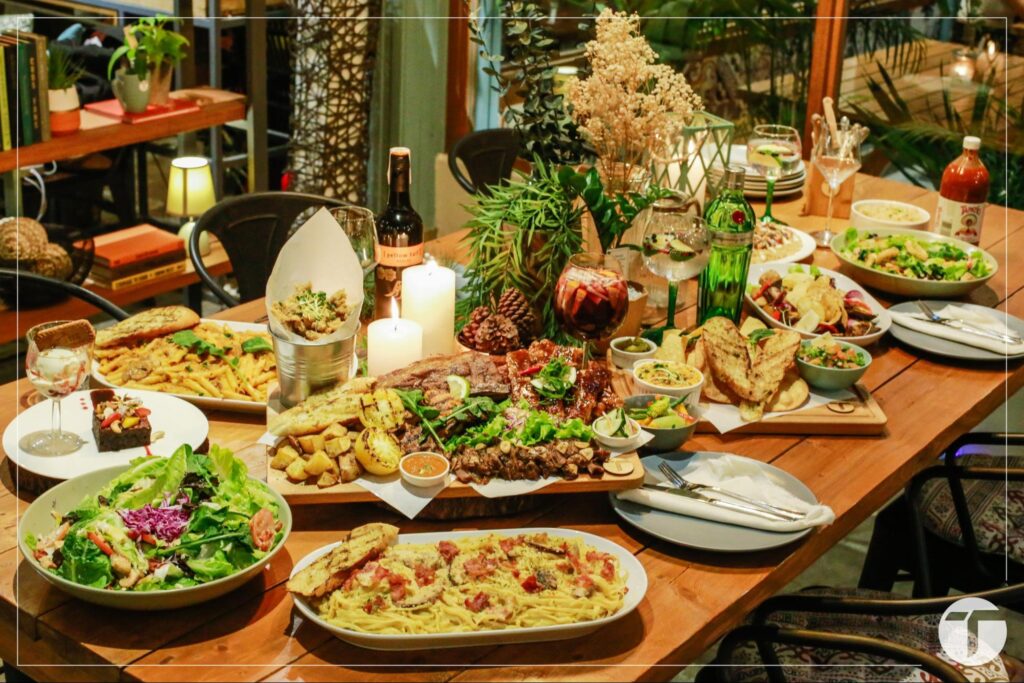 The menu at Tablo Kitchen + Cafe is a culinary masterpiece, as it features a delightful selection of dishes that combine global flavors with locally sourced ingredients. Whether you and your date prefer savory delights or have a sweet tooth, Tablo's menu caters to various palates with its diverse range of appetizers, main courses, delectable desserts, and refreshing drinks.
Location: Multiple Branches
14a Scout Borromeo St, Diliman, Quezon City
L. Hernandez Ave. Almanza Uno Las Pinas
2. Because Coffee by Harlan + Holden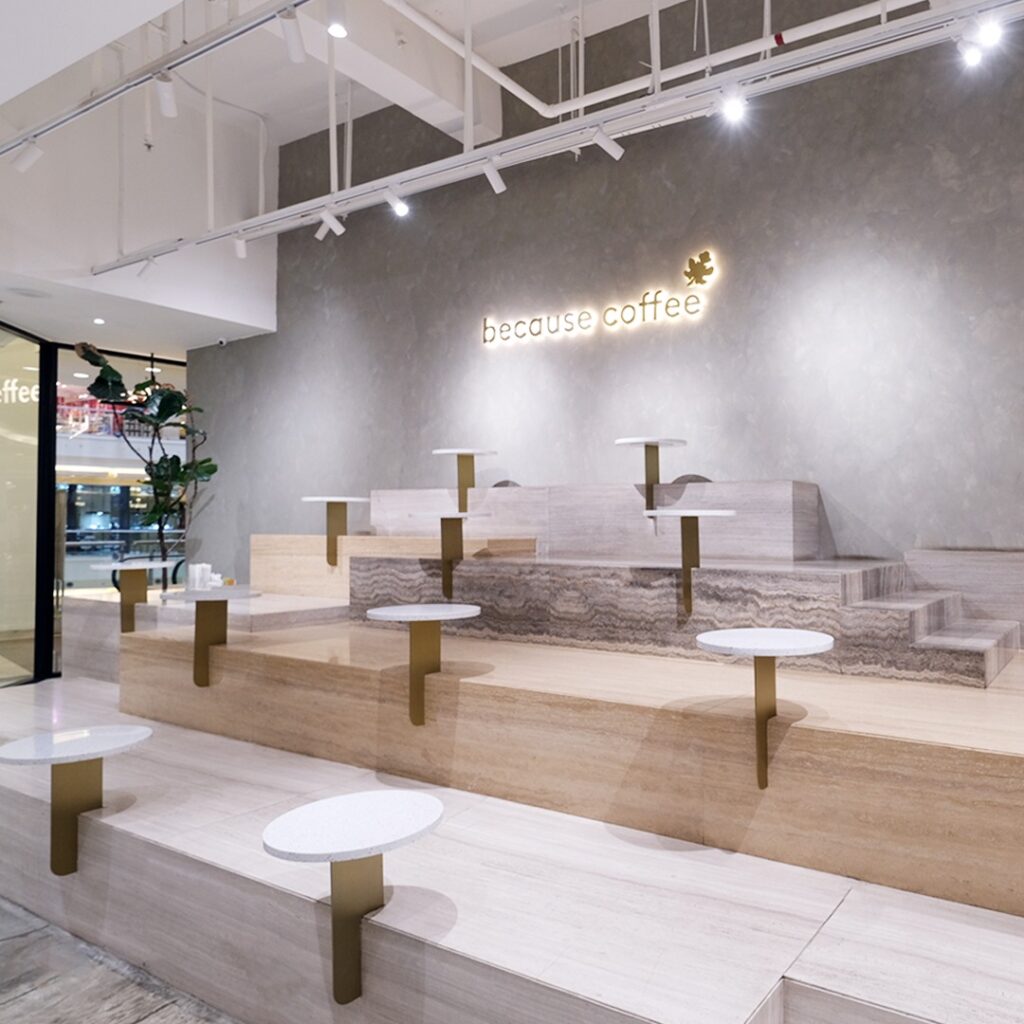 Fancy a chill coffee date? Visit Because Coffee by Harlan + Holden! This delightful coffee shop offers a unique and elevated experience for coffee lovers and minimalist interior design enthusiasts, as they are committed to quality, attention to detail, and minimalist aesthetic. The clean and minimalistic interiors add to the relaxing atmosphere, which helps create ease, especially if it's your date. Wink wink!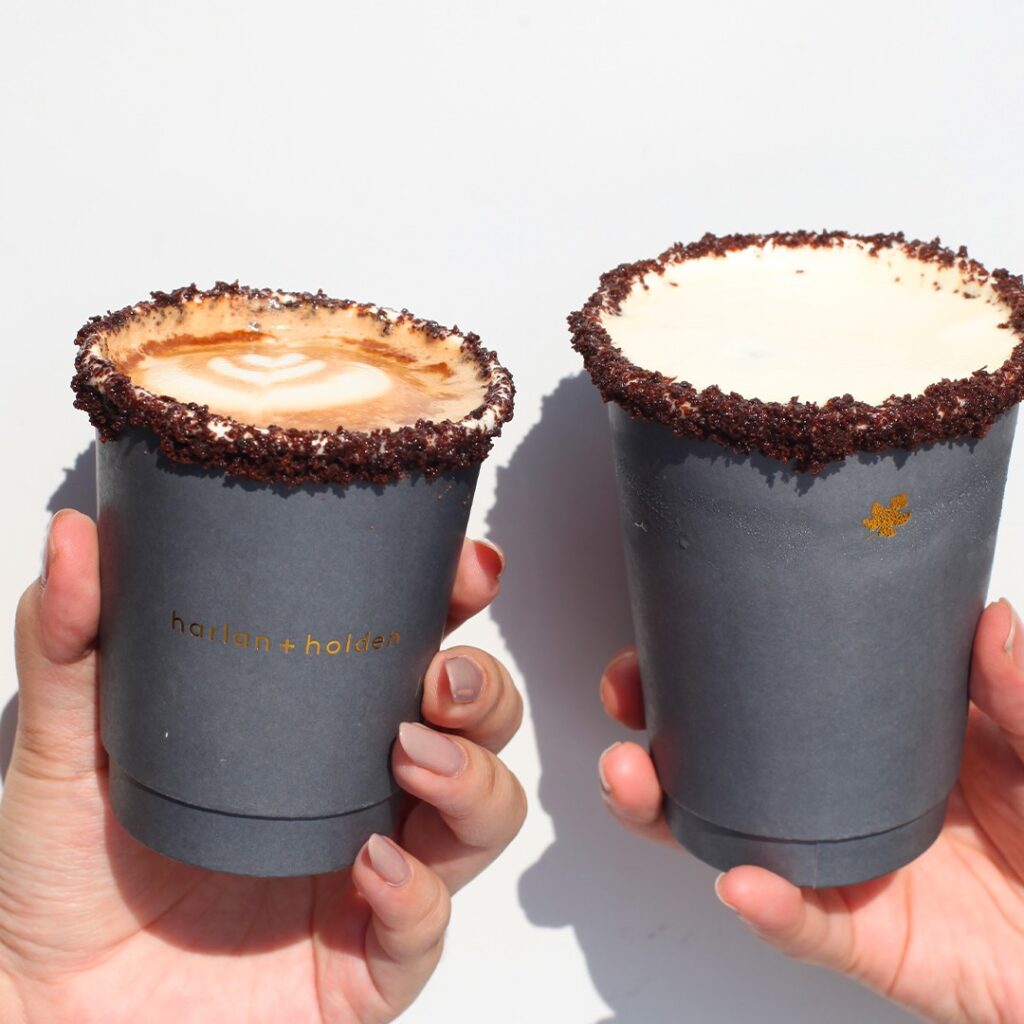 One of the notable aspects of Because Coffee is its emphasis on sourcing and serving exceptional coffee. The café takes pride in curating a selection of high-quality beans from around the world, ensuring that each cup of coffee is a true indulgence for the senses. Whether you and your date prefer a classic espresso, a velvety latte, or a hand-poured artisanal brew, Because Coffee delivers a rich and satisfying coffee experience that is sure to impress.
Location: One Bonifacio High Street by Ayala Malls
3. Hey BBK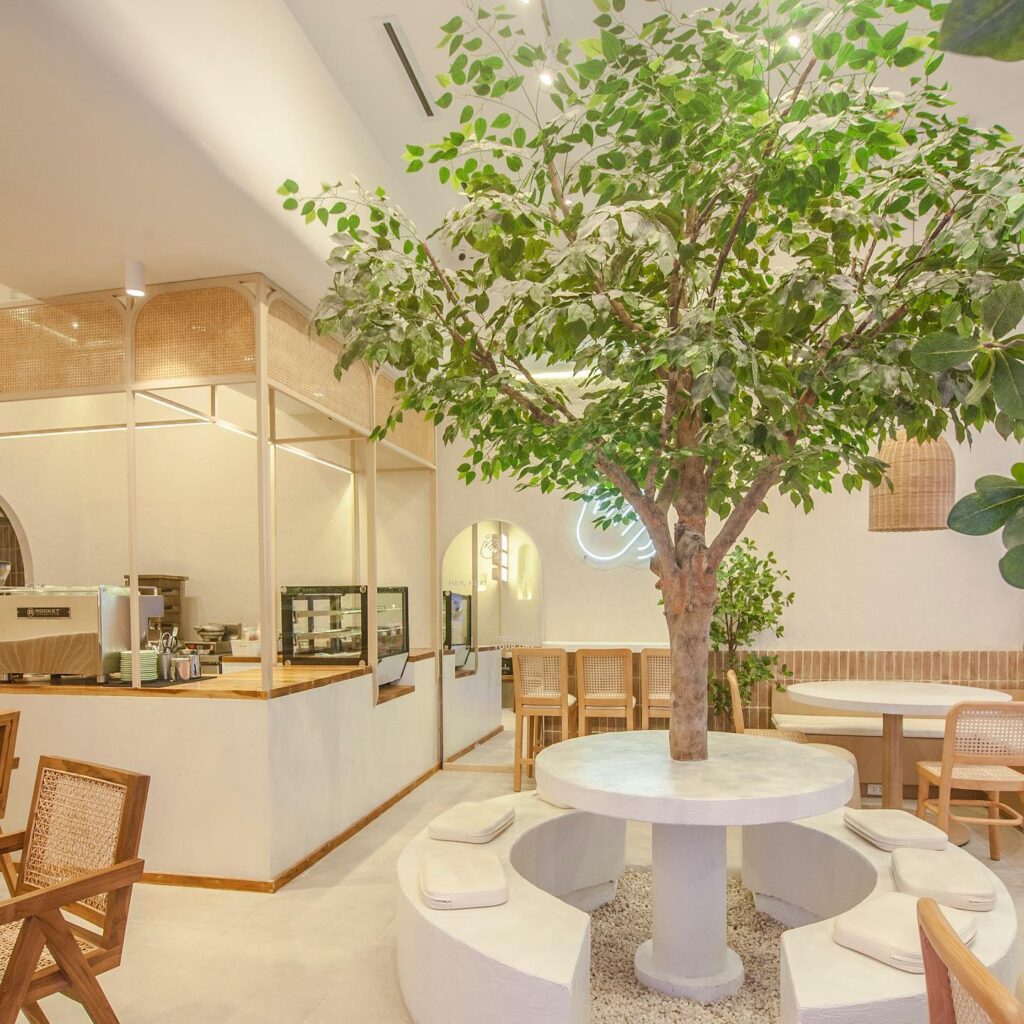 Hey BBK is a trendy and cozy all-day cafe that adds a touch of excitement and calmness to the dining scene with its neutral-colored interiors combined with greenery. This place is an ideal place to go for a date, may it be for brunch or dinner.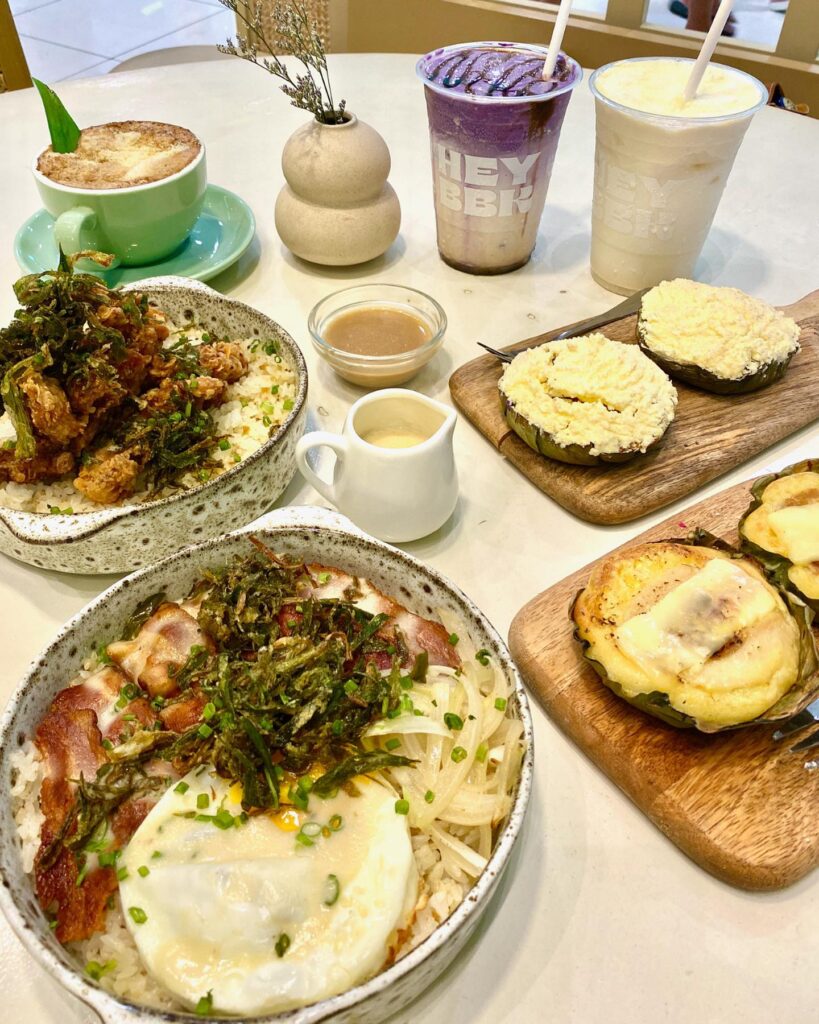 If you're looking for a good blend of Japanese and Filipino cuisine, Hey BBK is a great option since they mix elements of these two cuisines together in the dishes they serve. So it's a must-try, especially if you want something different for your date.
Location: 2/F, SM North EDSA Main Bldg
4. Dean & DeLuca
Video Source: @yamazakianju on TikTok
Dean & DeLuca is an iconic gourmet food retailer and café known for its commitment to culinary excellence. With a curated selection of high-quality ingredients, it offers a remarkable dining experience. The café menu features delectable dishes prepared with precision and care. The cozy and inviting ambiance sets the stage for a romantic date.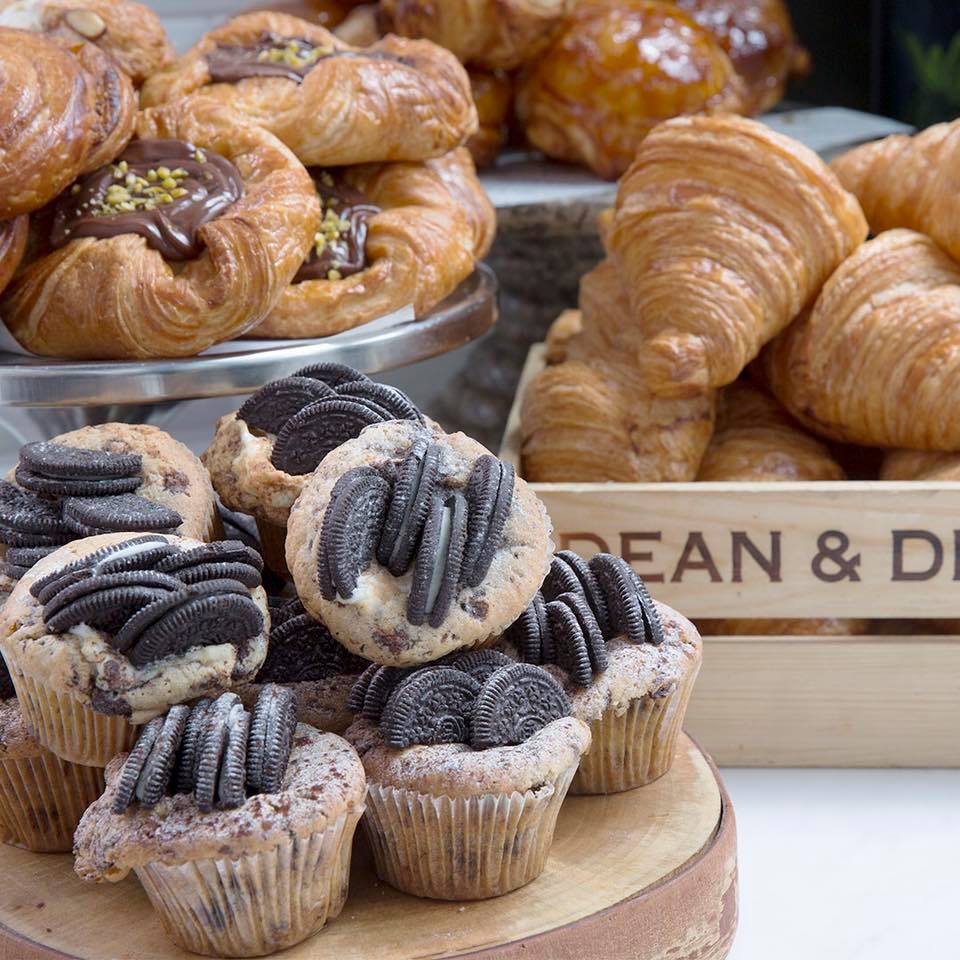 They offer a wide selection of breads and pastries, so if you and your partner have a knack for these goodies, you'll definitely enjoy munching on them. To top it off, Dean & DeLuca has a cozy and elegant ambiance that's ideal for picture perfect dates.
Location: Multiple branches
45 Sct. Rallos St, Diliman, Quezon City
Oré Central Bldg. Bonifacio Global City, Taguig
5. Flossom Kitchen + Cafe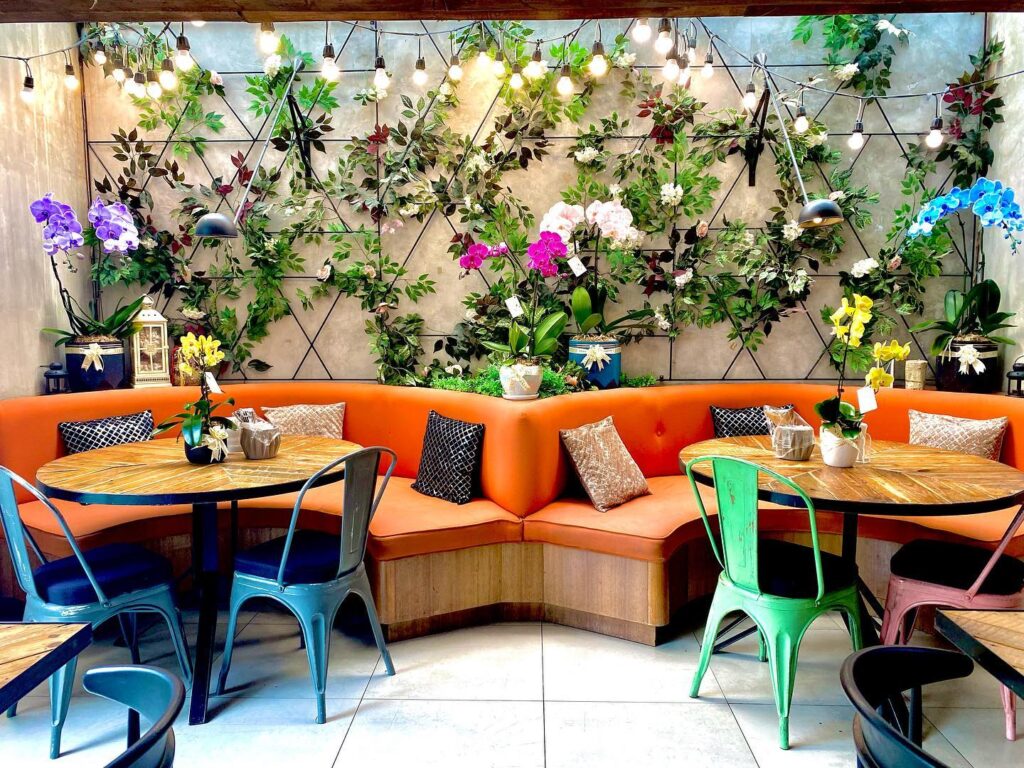 Flossom Kitchen + Cafe is a charming and whimsical culinary destination that promises a delightful experience for a date. Showcasing a vibrant interior, it offers customers a warm and inviting atmosphere. The café boasts a menu that blends global flavors with creative twists, offering an array of tantalizing dishes. From its captivating décor to its flavorful cuisine, Flossom Kitchen + Cafe creates a magical ambiance that is sure to impress and make your date memorable.
Related: Brunch in Metro Manila: 10 Restaurants to Visit for a Nice Brunch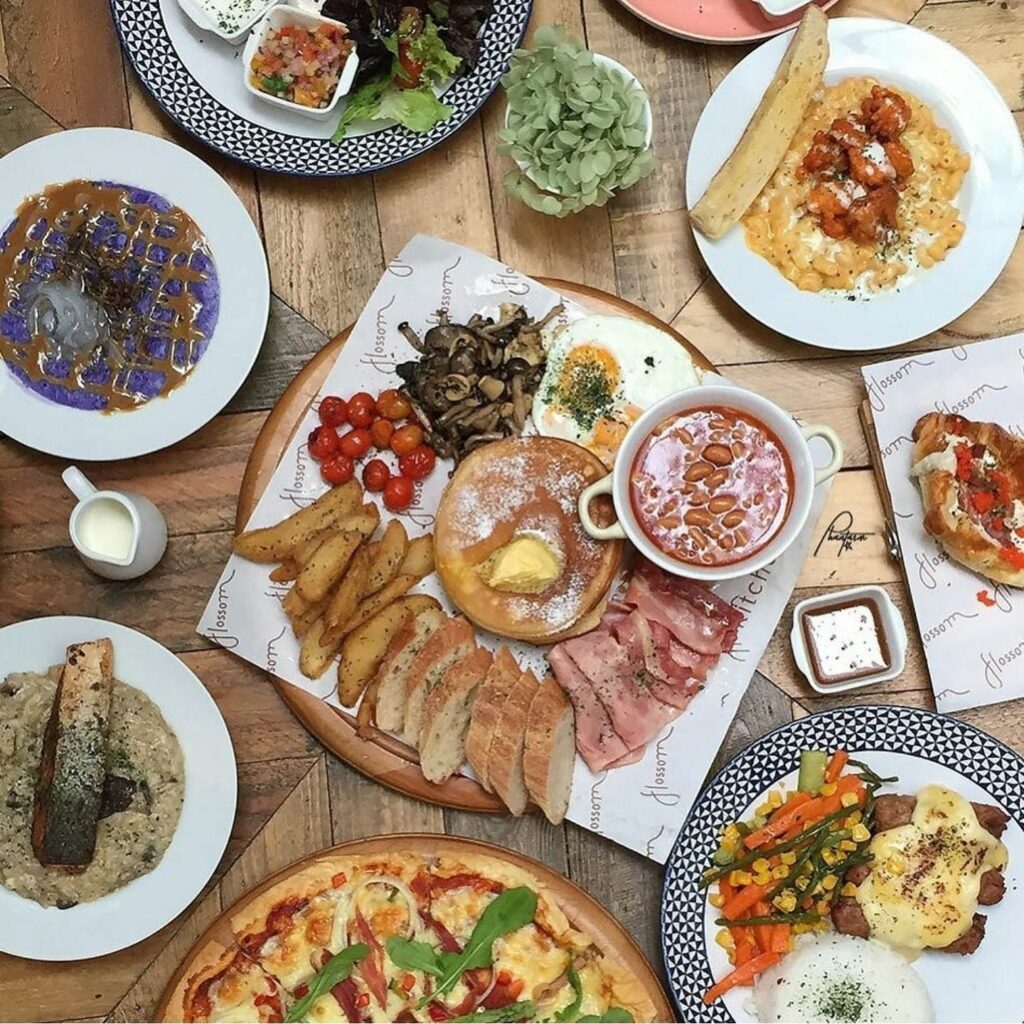 For couple's who love breakfast dishes, Flossom Kitchen + Cafe offers a good range of sumptuous breakfast faves that will surely delight your taste buds.
Location: 187 N Averilla, San Juan City
6. Cafe Fleur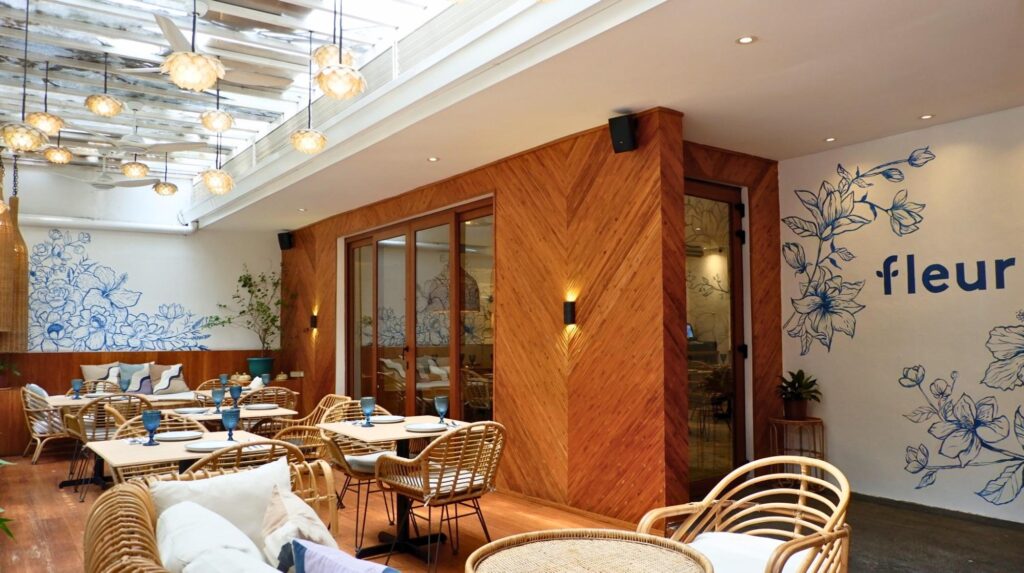 Cafe Fleur is an enchanting coffee destination ideal for indulging in brunches and relaxed afternoon get-togethers. The cafe's captivating nature-inspired decor and tasteful wooden furnishings create a cozy ambiance, enhanced by the gentle glow of warm lighting that is sure to uplift your spirits.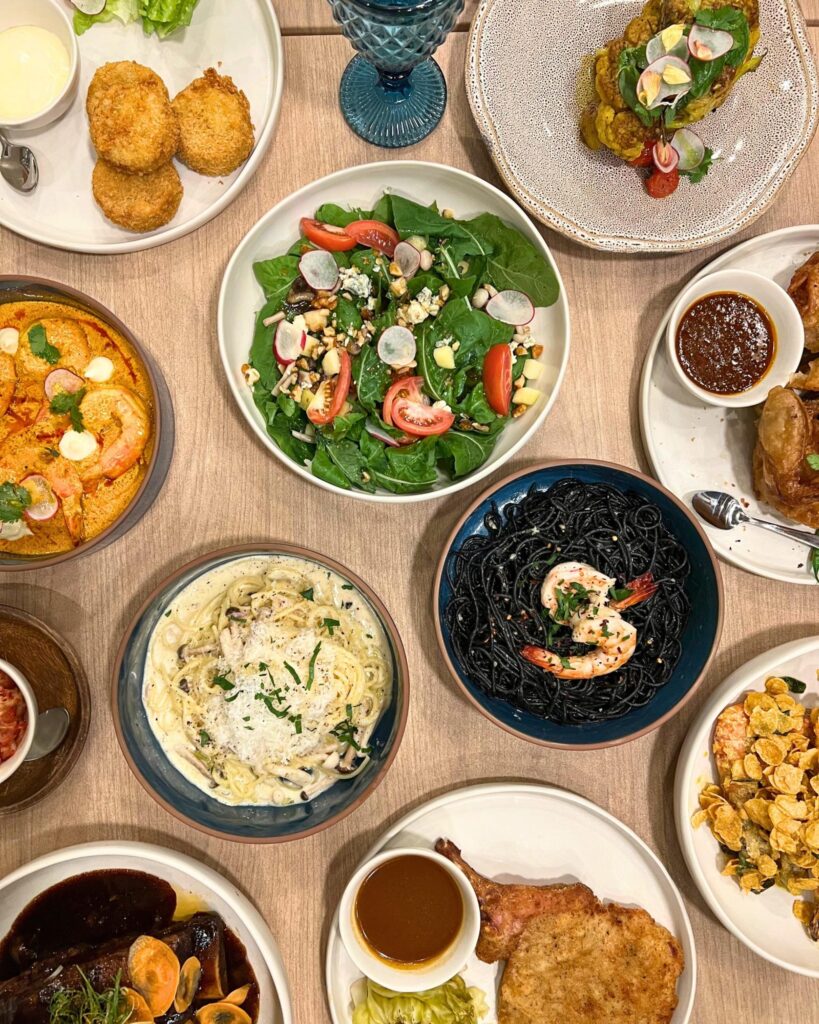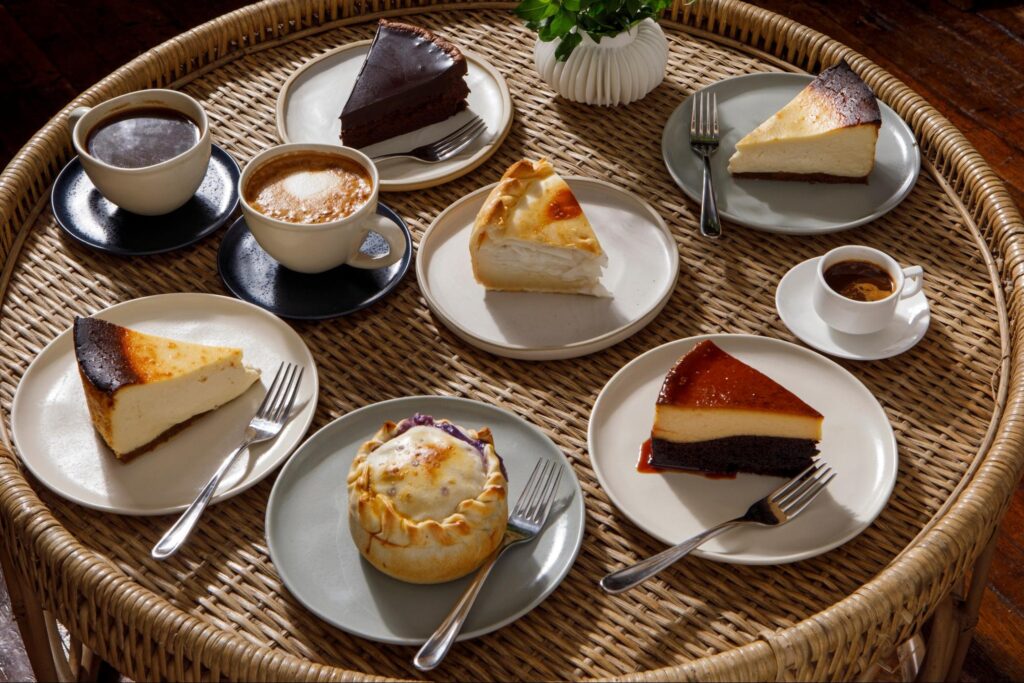 On top of their relaxing nature-inspired interior, Cafe Fleur will also warm your palate from delicious appetizers and main course dishes to satisfying desserts. Foodie couples are sure to enjoy their time here!
Location: 5893 Enriquez St, Poblacion, Makati City
7. Single Origin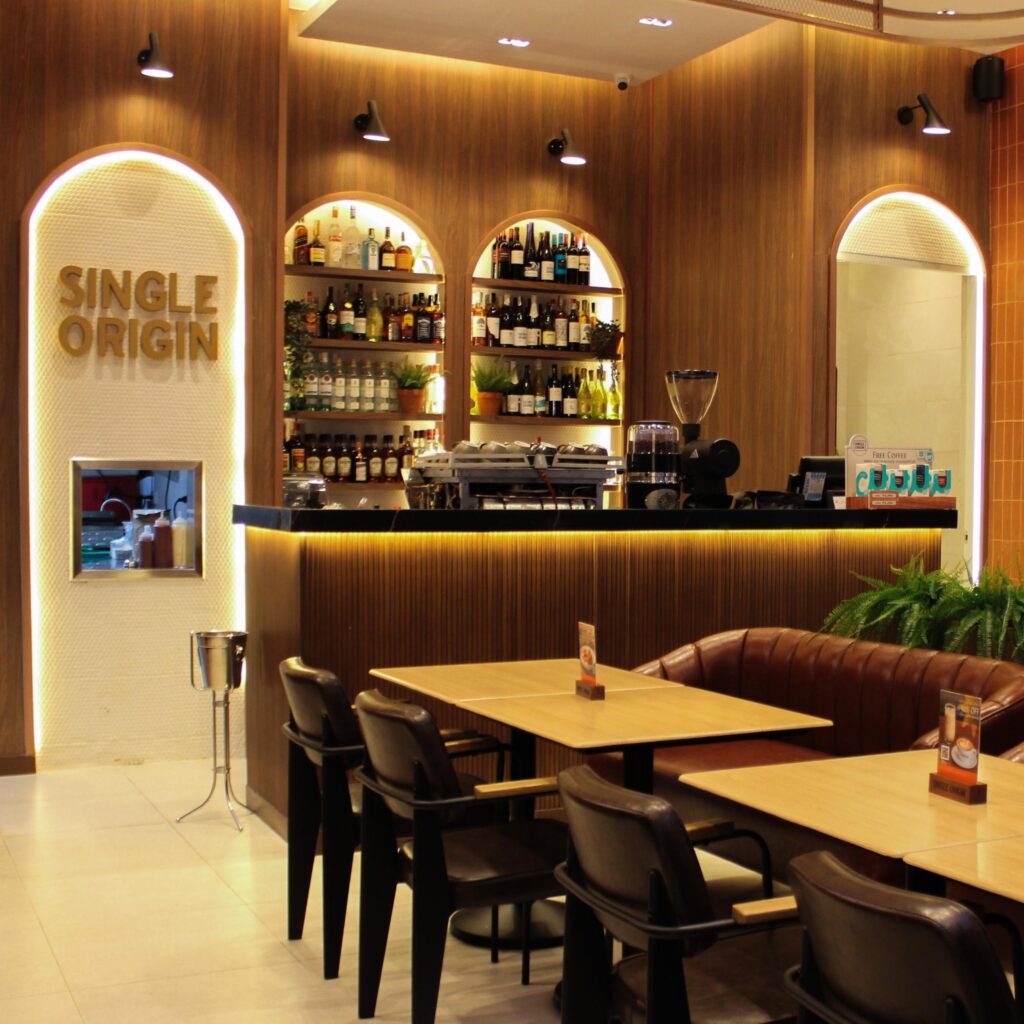 Single Origin is a perfect date spot for coffee enthusiasts and those seeking a cozy and intimate setting. As a specialty coffee shop, Single Origin takes pride in sourcing and roasting high-quality beans, ensuring a superb coffee experience for guests. The café's warm and inviting ambiance, complete with soft lighting and comfortable seating, creates a relaxed atmosphere perfect for intimate conversations and connection.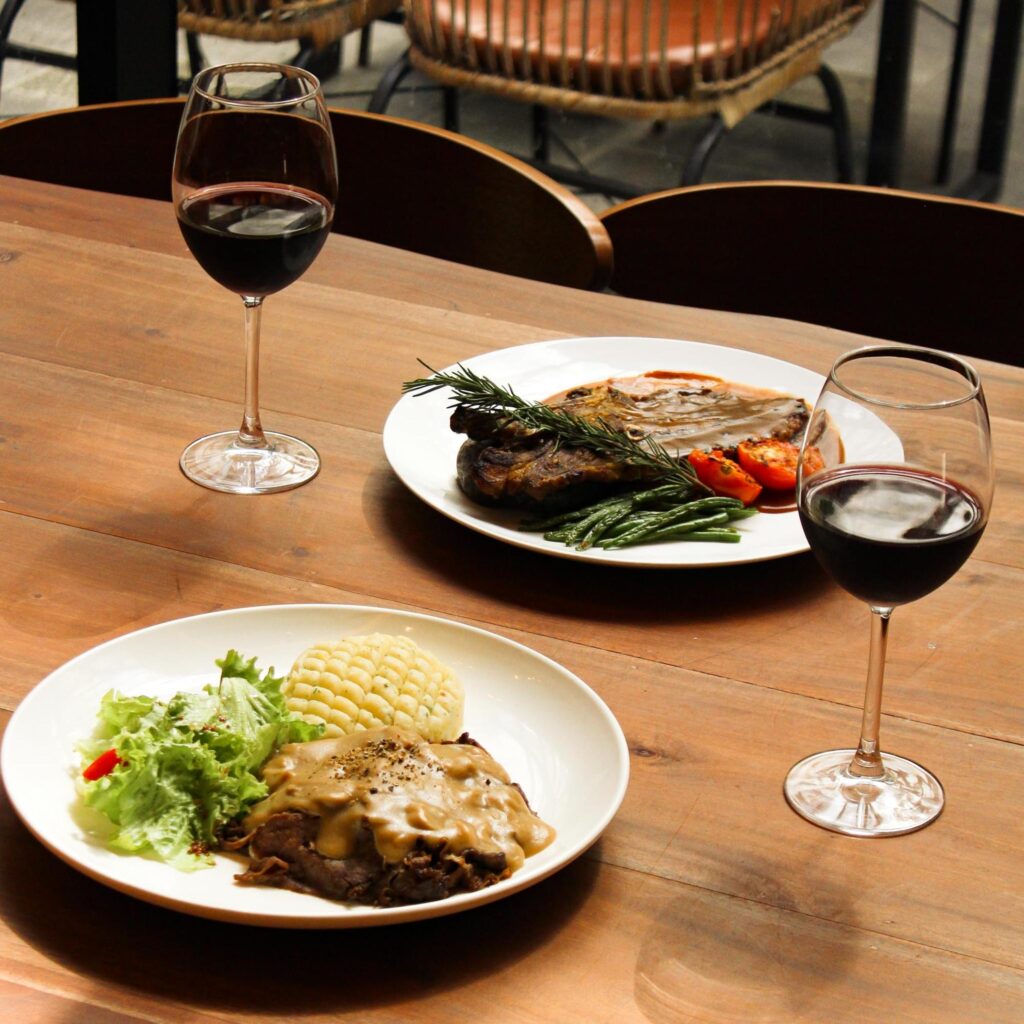 Whether you're bonding over a shared love for coffee and good food or simply seeking a cozy and intimate ambiance for your date, Single Origin is a must-try.
Location: Multiple branches
C3, Bonifacio High Street, 7th Ave, Taguig
Vertis North, Bagong Pag-asa, Quezon City
8. La Cathedral Cafe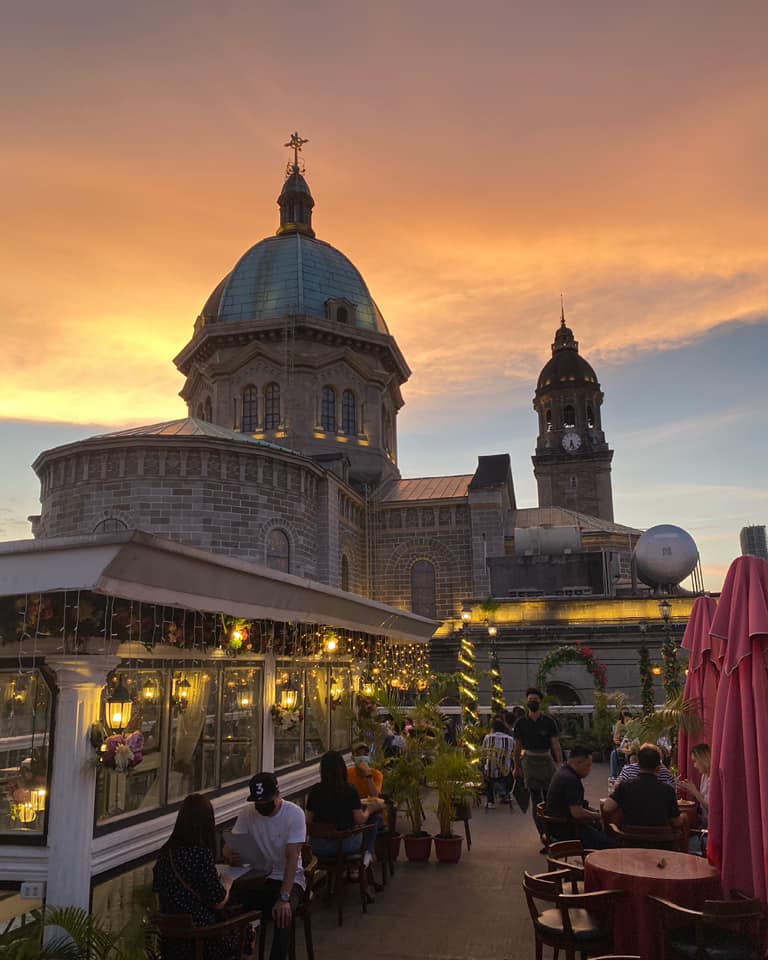 La Cathedral is a charming and picturesque restaurant renowned for its romantic ambiance, which makes it a great place to set up a romantic date for your anniversary or just on a random occasion. Located beside the Manila Cathedral Church in Intramuros, the restaurant's setting exudes a sense of intimacy and tranquility.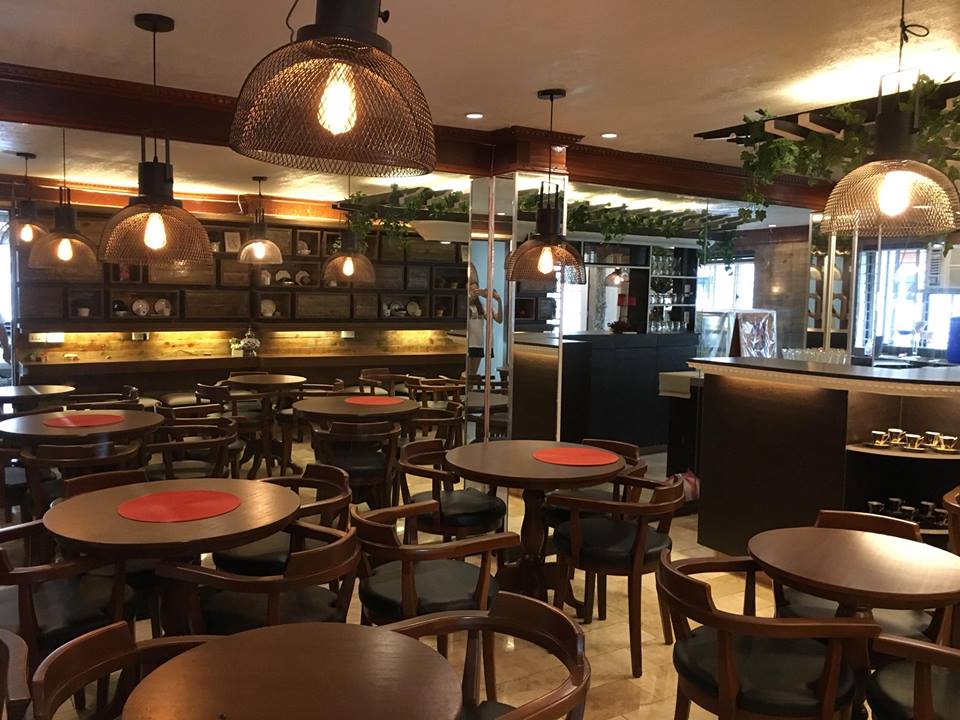 With its romantic ambiance, delectable cuisine, and attentive service, La Cathedral creates an enchanting atmosphere that fosters heartfelt connections and fond memories, making it a perfect date spot for those seeking a truly special and memorable evening.
Location: 636 Cabildo St, Intramuros, Manila
9. The Coffee Academïcs Philippines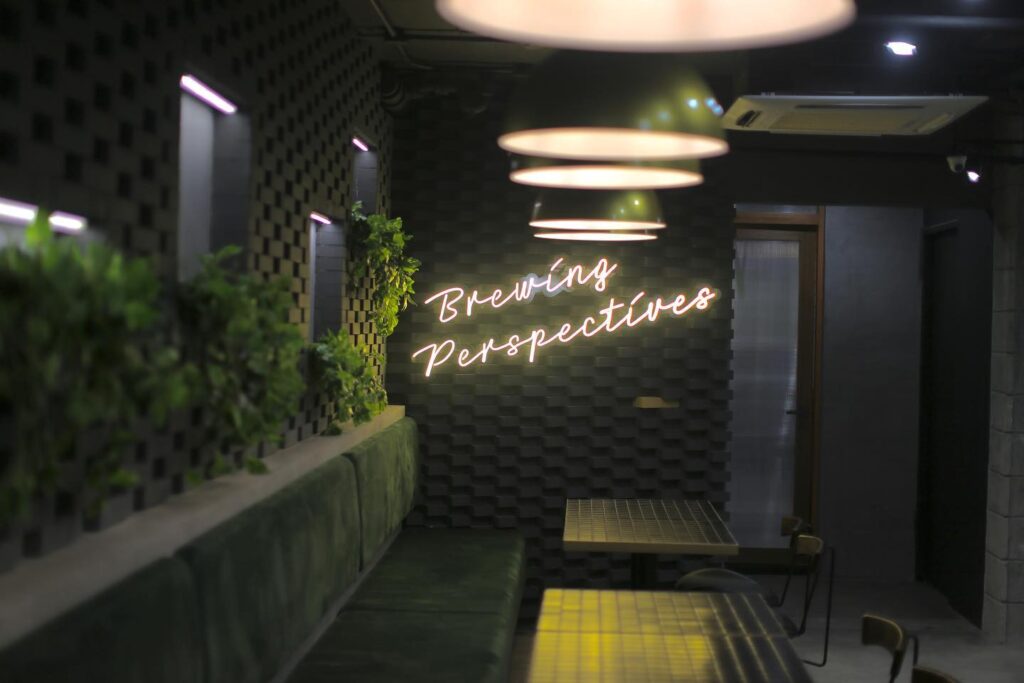 The Coffee Academics is best known as one of the pioneers in serving specialty coffee in Hong Kong, and it's here in the Philippines! This is another great option for a coffee date spot, especially if you're looking for a chic and sophisticated atmosphere to chill and unwind with your significant other.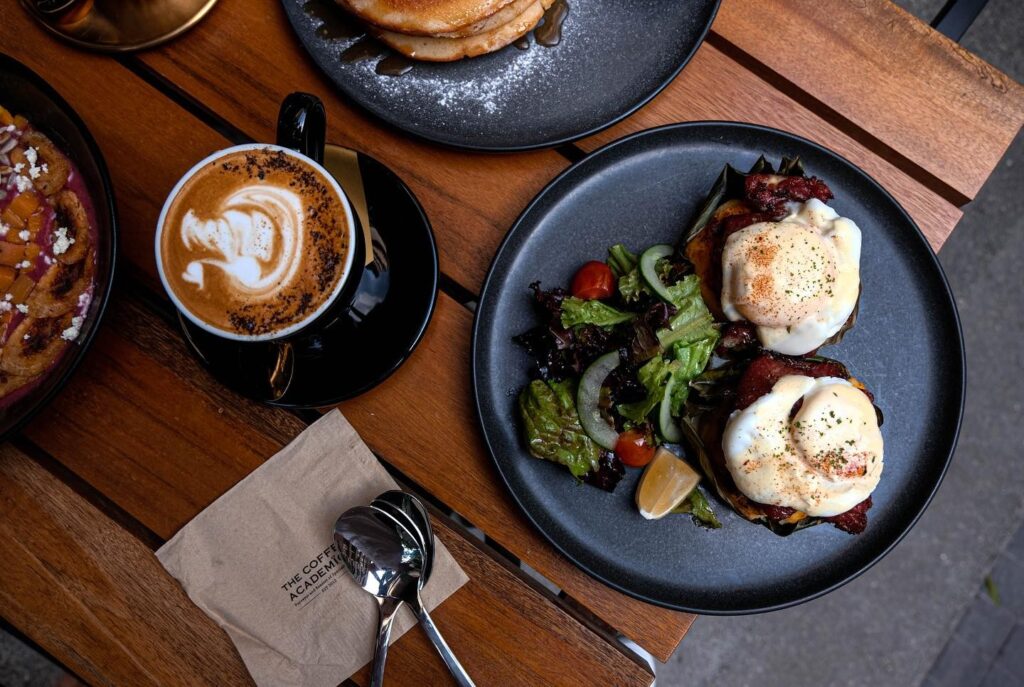 As a renowned specialty coffee shop, it offers an extensive selection of premium coffee beans from around the world, providing an exceptional coffee experience for guests. The café's elegant and stylish interior, combined with modern décor and comfortable seating, creates a relaxed and inviting ambiance. Coffee Academics also offers pastries, pasta, sandwiches, and more that will pair well with their awesome selection of coffee.
Location: Multiple branches
109 Don Carlos Palanca, Legazpi Village, Makati City
Lobby, High Street South Corporate Plaza, 26th Street, cor 9th Ave, Taguig
10. Bon Appetit Cafe at 1120 House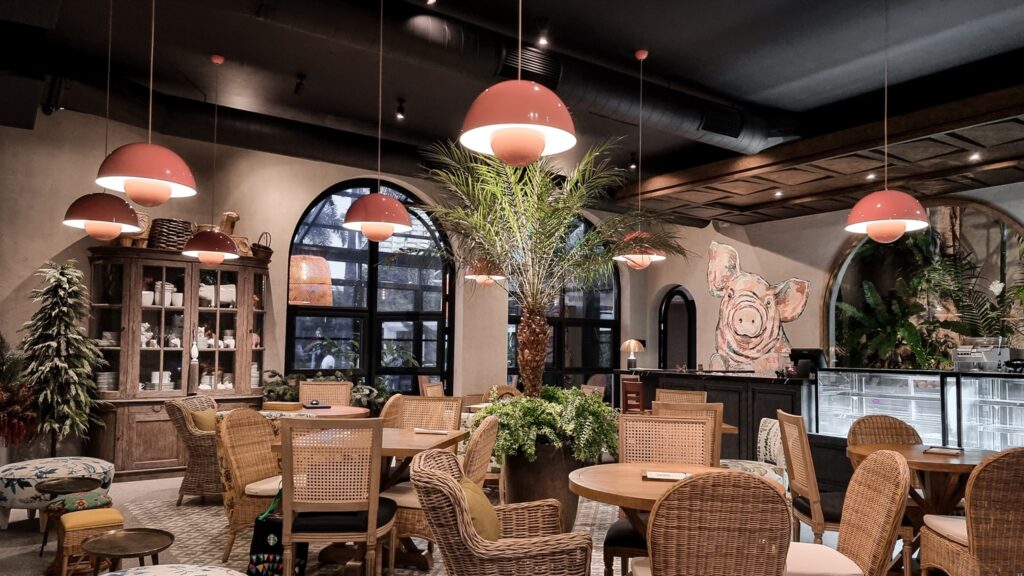 Bon Appetit Cafe at 1120 House is a hidden gem that offers a charming and intimate setting, making it a delightful date spot. Its rustic and cozy interior makes you feel like you're on a vacation on a relaxing island with your special someone. The rustic decor, with its timeless charm, sets the stage for a romantic and memorable dining experience.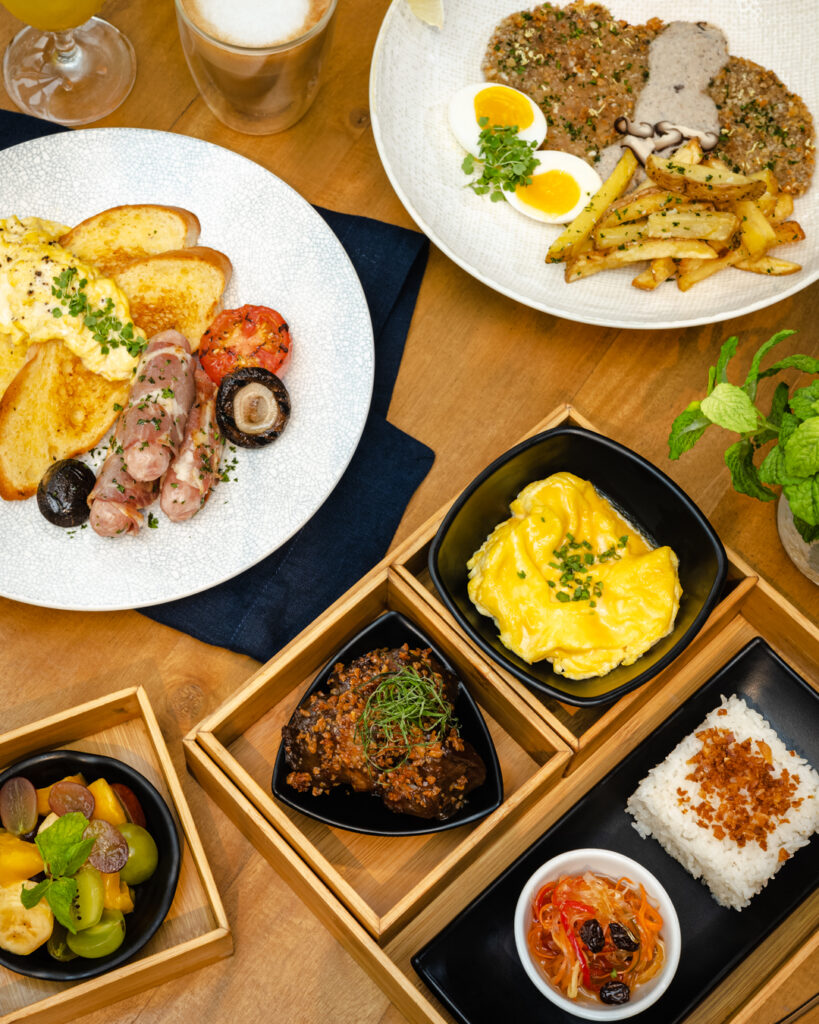 They serve a wide variety of dishes such as sandwiches, burgers, pastas, rice meals, and more. Plus, if you're trying to watch your sweets intake, Bon Appetit also serves gluten and dairy-free cakes and pastries that you can enjoy.
Location: Estrella St, cor Amapola, Makati City
Whether you and your partner are coffee lovers, food enthusiasts, or you both simply appreciate beautiful aesthetics, these cafes are perfect for indulging in heartfelt conversations and meaningful connections. So, the next time you're planning a date, consider exploring the charming and romantic vibes of these cafes for an unforgettable experience.