There is no doubt that the beaches in Cebu will simply astound you. Due to the countless resorts, hotels and restaurants that can be found here, many tourists flock to this area year-round to escape the hustle and bustle of city life. If you want to see an amazing collection of gorgeous beaches then make sure to visit these beaches in Cebu!
1. Logon Beach in Malapascua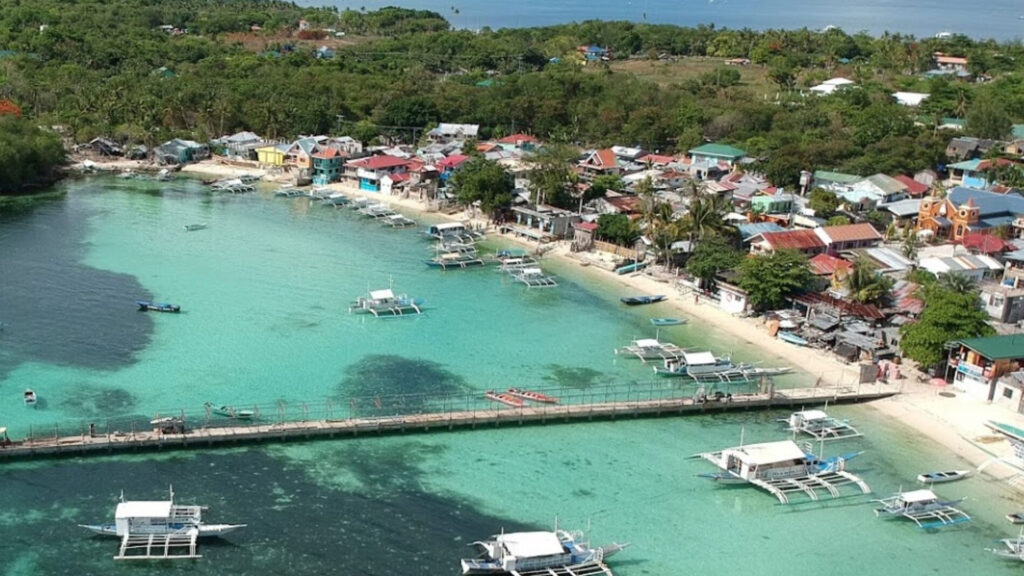 Photo Source: Beach on map
Staying in Malapascua is one of the best decisions you'll make in the summer. With its undeniably stunning white beach, this small island is home to the best scuba diving, thresher shark watching, and wake board activities. Once you get a taste of its pristine waters, you'll never want to leave.
2. Tulang Diot, Camotes Island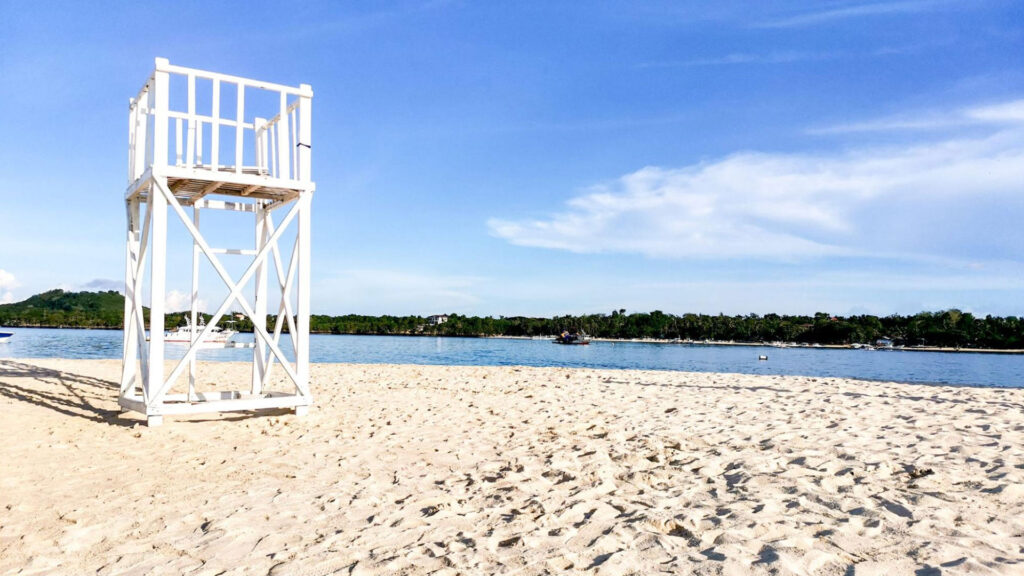 Photo source: Theo Java
The Tulang Diot in Camotes Island is one of the most beautiful islands that make up the Visayas, Philippines. It is a charming destination for those who wish to have fun and relax with friends or family.
3. Hunahuna Cliff Resort, Catmon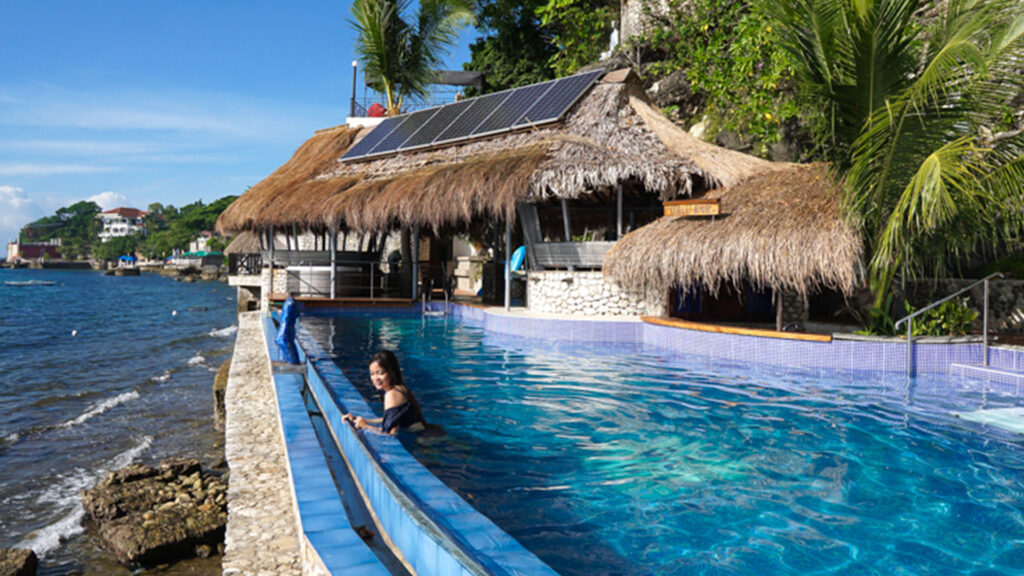 Photo Source: Elal Lasola
Perfect for a weekend getaway, the Hunahuna Cliff Resort offers an adventure-filled vacation to those who want to experience something different. The resort is not located at the beach but is a cliff diving site, with abundant opportunities for cliff jumping.
4. Virgin Island, Bantayan Island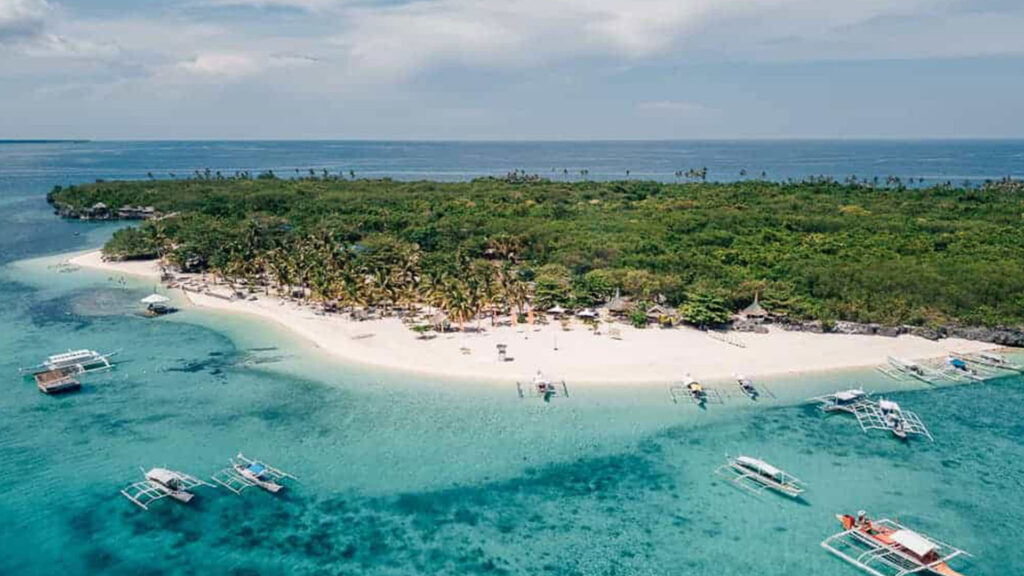 Photo Source: Jonny Melon
Virgin Island in Bantayan Island is one of the most popular tourist destinations in North Cebu. If there's one place in Cebu that can give a calm and serene atmosphere, it's definitely Virgin Island. Virgin Island has clear blue waters and white sand that becomes the perfect harmony, letting tourists hear the sound of nature.
5. Paradise Beach, Bantayan Island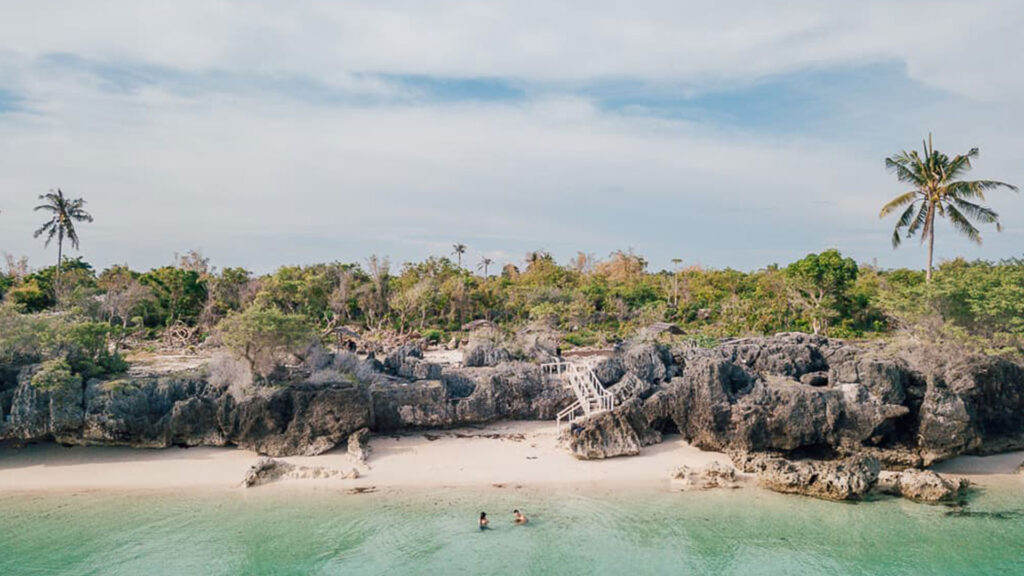 Photo Source: Jonny Melon
Paradise Beach, Bantayan Island has been known for its fine, white sand shore and turquoise waters. But the best part about this beach resort is that it offers one of the best water activities you can ever imagine— snorkeling. This beach is surrounded by amazing coral reefs, which are a perfect place for snorkelers to explore everything beneath the sea while providing other fun activities like swimming, kayaking, stand-up paddle boarding, and more.
6. Sta. Fe Beach, Bantayan Island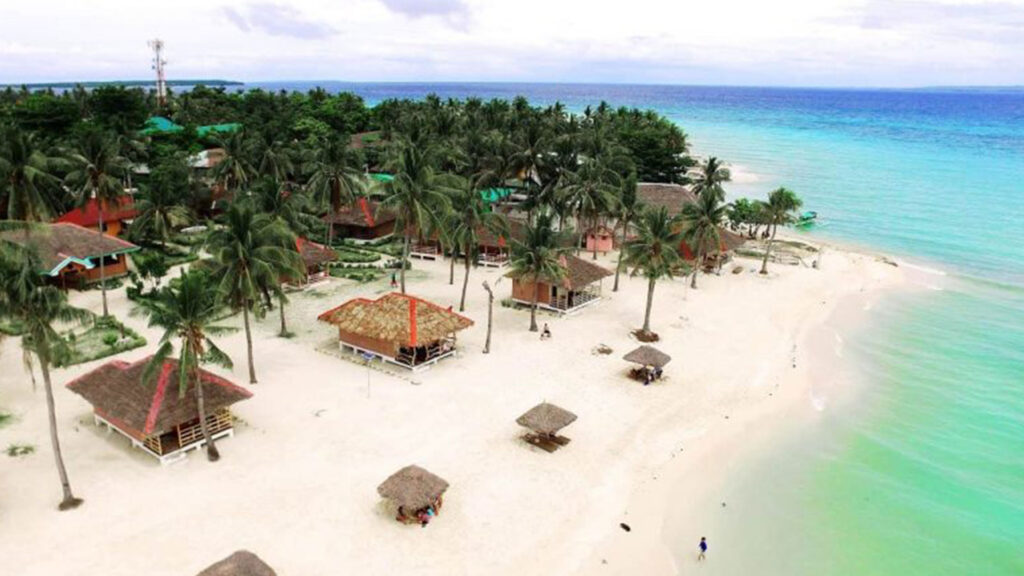 Photo Source: Ram Mancelita
Bantayan Island is a well-known destination in North Cebu because of its white sands and clear blue waters. But, one of the best beaches in Bantayan Island is Sta. Fe Beach because it has almost everything you will want from your beach trip: white sand, great waves for surfing and swimming, and a fine stretch of shoreline where you can lie back on a towel with your family or friends.
7. White Beach, Moalboal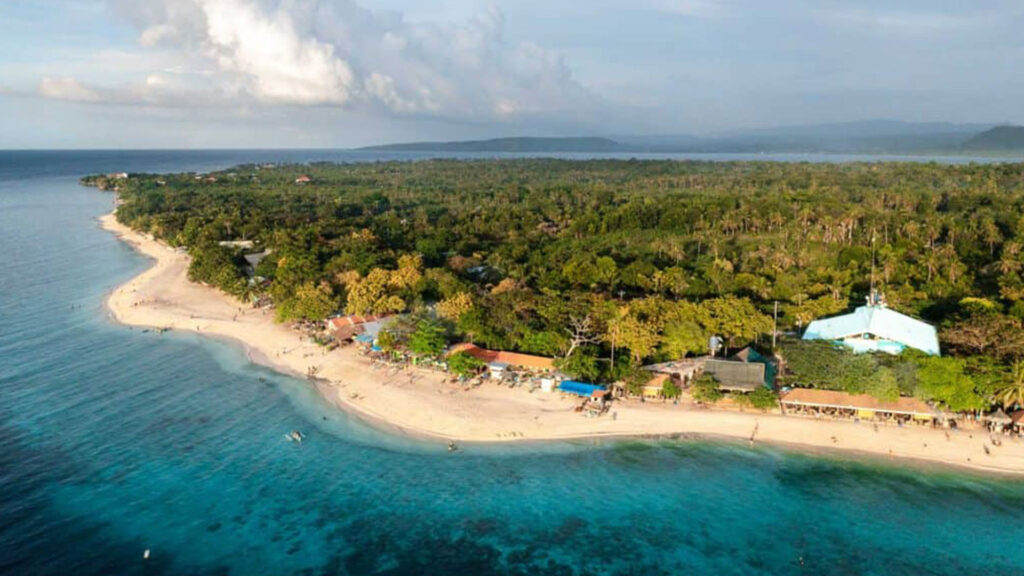 Photo Source: No Post Code
White Beach, also known as Basdaku Beach, is one of the most beautiful South Cebu beaches you shouldn't miss. It offers wide shores and fine white sand as well as crystal clear waters perfect for swimming. You can also enjoy other activities like volleyball or kayaking at White Beach in South Cebu.
8. Panagsama Beach, Moalboal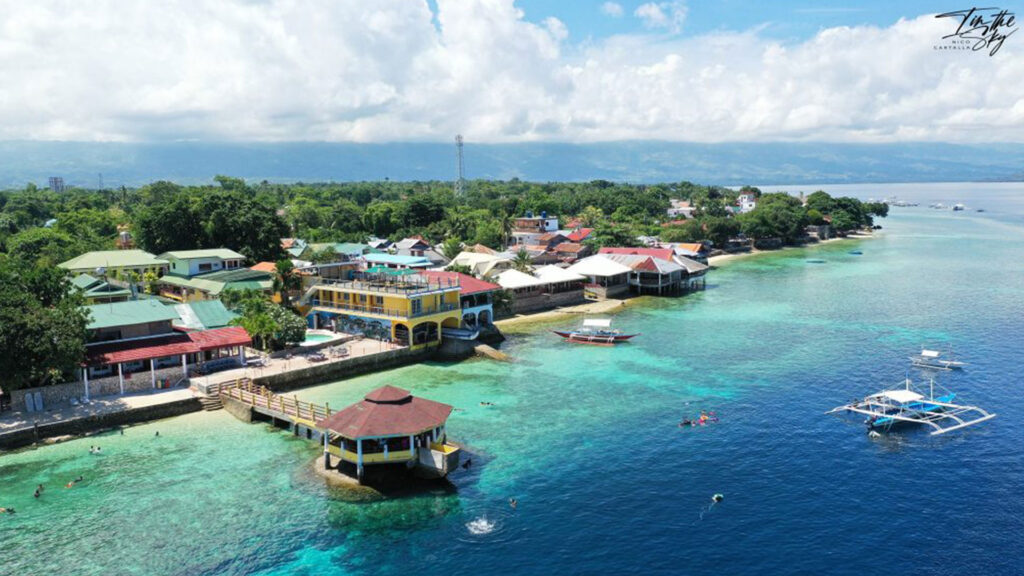 Photo Source: Arnico Lumangyao Cartalla
If you're checked-in at a beach resort in South Cebu, you might as well make the most out of your trip by experiencing a one-for-the-books adventure in Panagsama Beach in Moalboal. This beach is known for its daily sardine run with millions of sardines splashing up to the surface and giving off an incredible view that can make even those who may not be ocean enthusiasts appreciate what nature has to offer. It's definitely one of the best beaches in Cebu to visit.
9. Pandanon Island, Mactan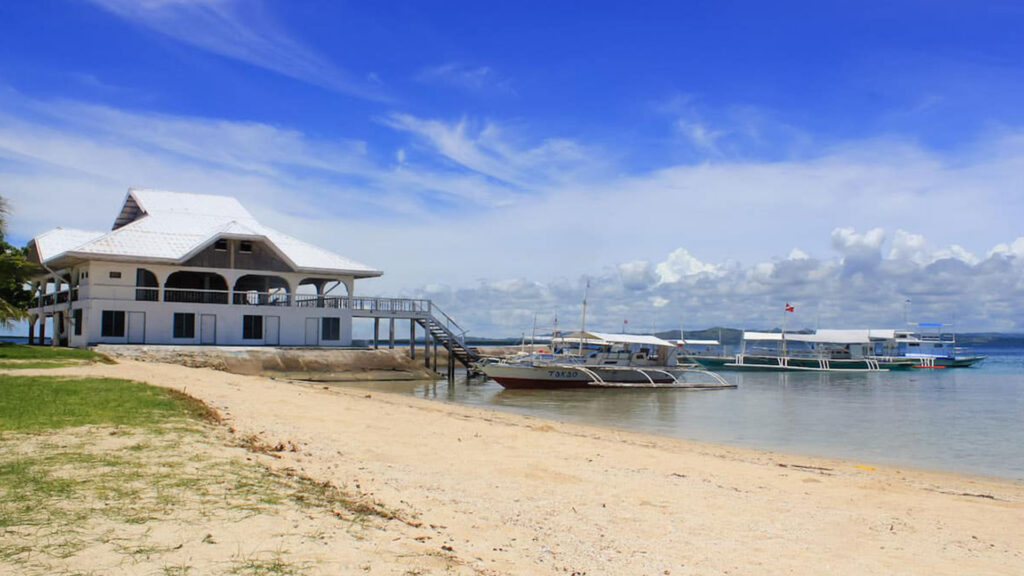 Photo Source: The Poor Traveler
A great Mactan beach Cebu destination, Pandanon Island is an all-time favorite of beachgoers, especially those who are looking for long stretches of white-sand beaches with crystal clear waters. The island is also home to a small chapel where an intimate wedding can take place or where couples can celebrate their honeymoon.
10. San Remigio Beach, San Remigio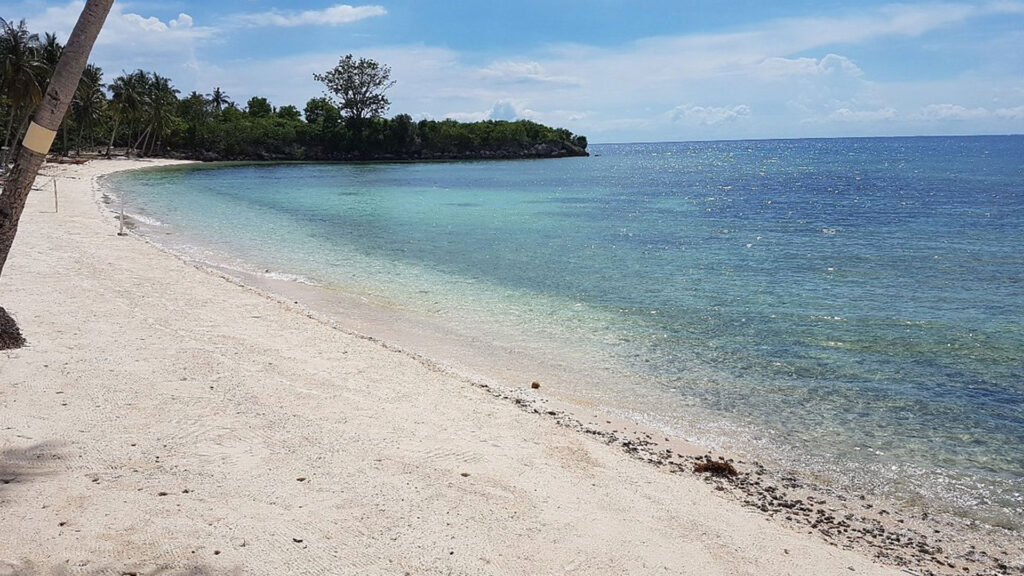 Photo Source: Trip Advisor
San Remigio Beach is one of the most sought-after beaches in Cebu as it is ideal for swimming and scuba diving. The sand here is not as fine as other beaches we have listed prior this but it's the right kind of grainy sand that you would expect to see on a beach. The water is cool, clear, and deep enough so when you enter the water, you'd be able to see fishes swimming around you. If a big wave hits you while swimming, just make sure that you hold on to your equipment as this can get pretty rough.
Visiting various beaches in Cebu offers you an incredible experience of sightseeing, diving, swimming and other fun activities. If you are looking for a relaxing area where you can unwind after a tiring day at work then the beaches of Cebu will definitely bring you to a new height of relaxation while giving the best enjoyment that you have ever gained from the beaches! So, make it a point to visit this wonderful place at least once in your lifetime.