The Philippines is known for being the home of many beautiful beaches that have absolutely breathtaking views — and one of them is Siargao, a paradise island with stunning beaches, crystal-clear waters, and world-class surf breaks. It is best known as the surfing capital of the Philippines and has quickly become a favorite destination for nature lovers, adventure enthusiasts, and beach bums alike.
Related: 19 Must-Visit Beaches in the Philippines for the Best Summer Vacation!
In this comprehensive guide, we'll take you through the top places to visit and activities to do in Siargao, ensuring you make the most of your time on this tropical gem.
Cloud 9 and Surfing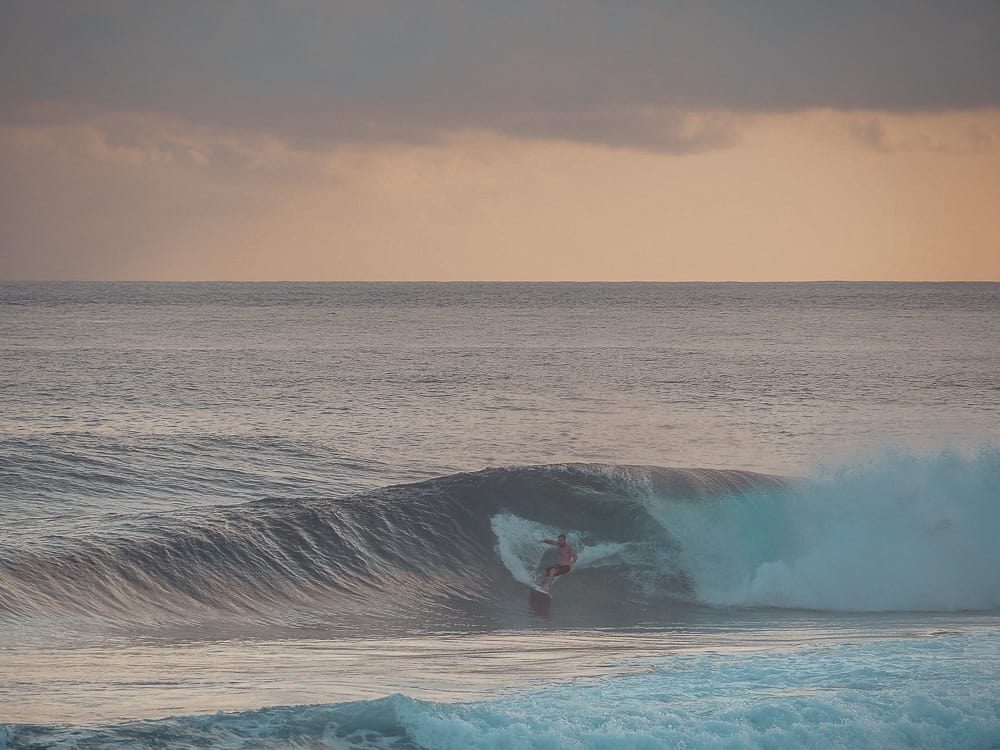 Siargao is renowned as the surfing capital of the Philippines, and Cloud 9 is the epicenter of it all. Located in General Luna, Cloud 9 is a world-class surfing spot that calls for the attention of surfers around the world. Whether you're a beginner or an experienced surfer, you can catch some incredible waves here. Lessons are available for beginners, and seasoned surfers can challenge themselves on the famous Cloud 9 barreling waves.
Sugba Lagoon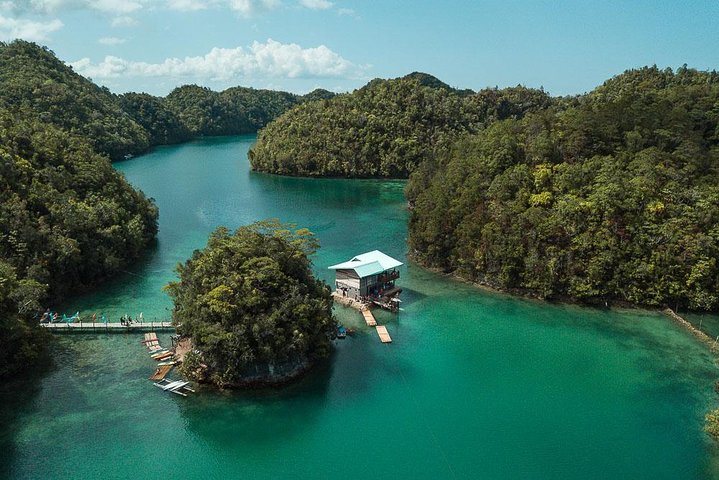 Prepare to be mesmerized by the turquoise waters of Sugba Lagoon. A boat ride away from General Luna, this hidden gem offers a peaceful escape. You can swim, paddleboard, or kayak in the calm waters surrounded by lush mangroves and stunning limestone cliffs. Don't forget to hike up to the viewpoint for a breathtaking panoramic view!
Magpupungko Rock Pools
Magpupungko Rock Pools, located in Pilar, are a natural wonder that should not be missed. During low tide, the large rock formations create natural pools where you can swim and relax. The crystal-clear water, abundant marine life, and vibrant coral reefs make it perfect for snorkeling. Make sure to check the tide schedules to plan your visit accordingly.
Naked Island, Daku Island, and Guyam Island Hopping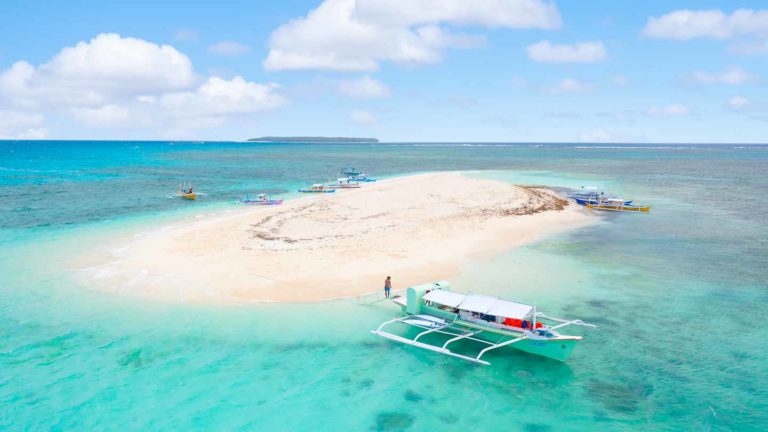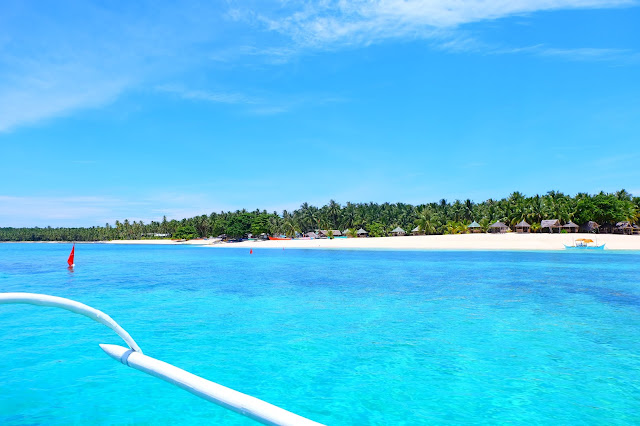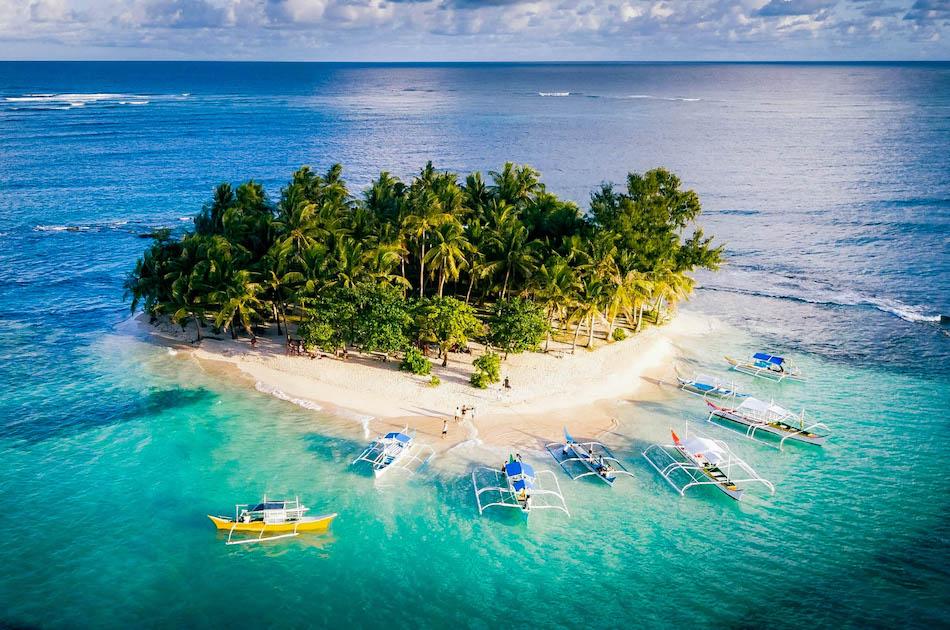 Embark on an island-hopping adventure to Naked Island, Daku Island, and Guyam Island. Experience the ultimate tropical paradise as you hop from one picturesque island to another. Enjoy sunbathing on the white sand beaches, swimming in the clear waters, and indulging in fresh seafood prepared by locals.
Sohoton Cove and Bucas Grande Island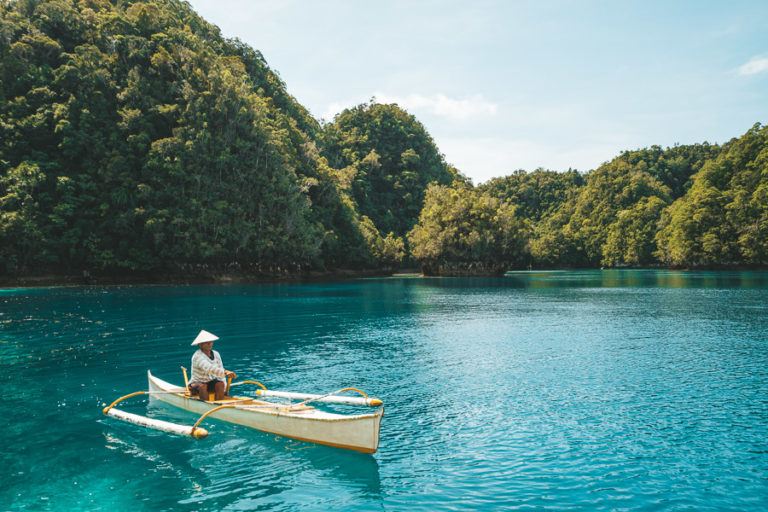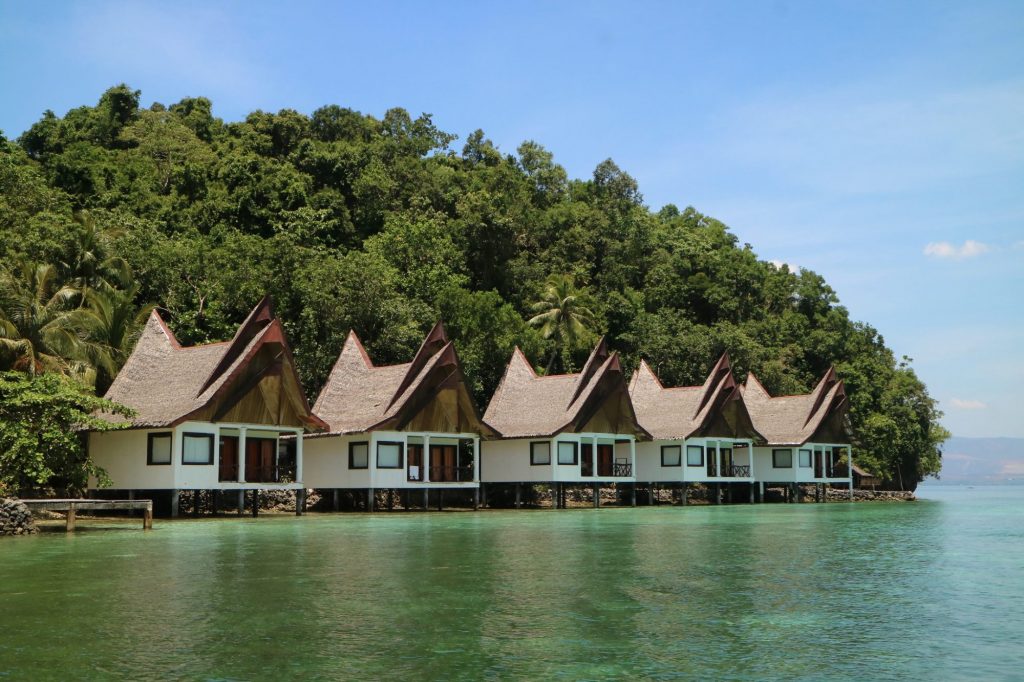 For a more off-the-beaten-path experience, take a day trip to Sohoton Cove and Bucas Grande Island. Explore the enchanting Sohoton Cove, home to stingless jellyfish and stunning rock formations. Go paddleboarding or kayaking through the mangrove forest and marvel at the mystical beauty of the Blue Lagoon.
Taktak Falls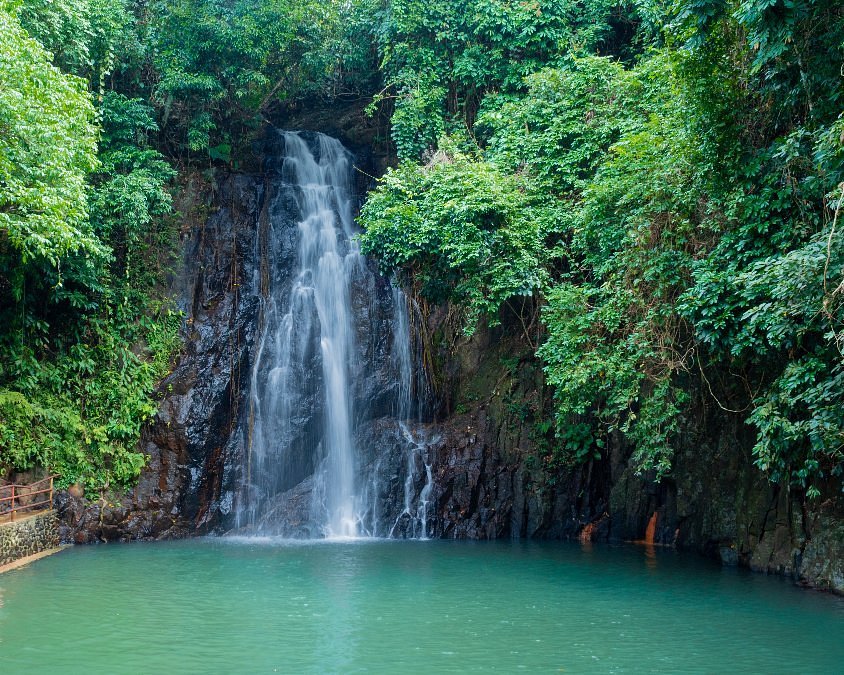 Escape the heat and immerse yourself in nature at Taktak Falls in Santa Monica. This hidden waterfall is the only waterfall in the island and offers a refreshing respite from the tropical climate. Take a dip in the cool waters, hike along the lush trails, and enjoy a picnic surrounded by the sounds of nature.
Island Exploration
Rent a motorbike or hire a local guide and venture off the beaten path to explore Siargao's hidden corners. Discover secluded beaches, visit charming fishing villages, and witness beautiful sunsets from lesser-known viewpoints.
Siargao Food Adventure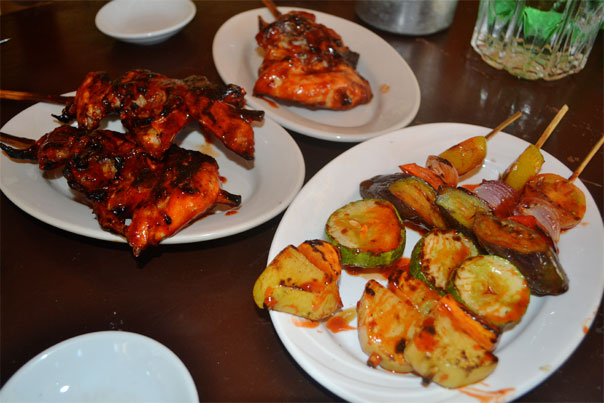 Delight your taste buds with a gastronomic adventure through Siargao. Indulge in fresh seafood delicacies, savor traditional Filipino dishes, and explore the vibrant local food scene that showcases the island's flavors and culinary traditions.
Stand-Up Paddleboarding (SUP) at sunrise or sunset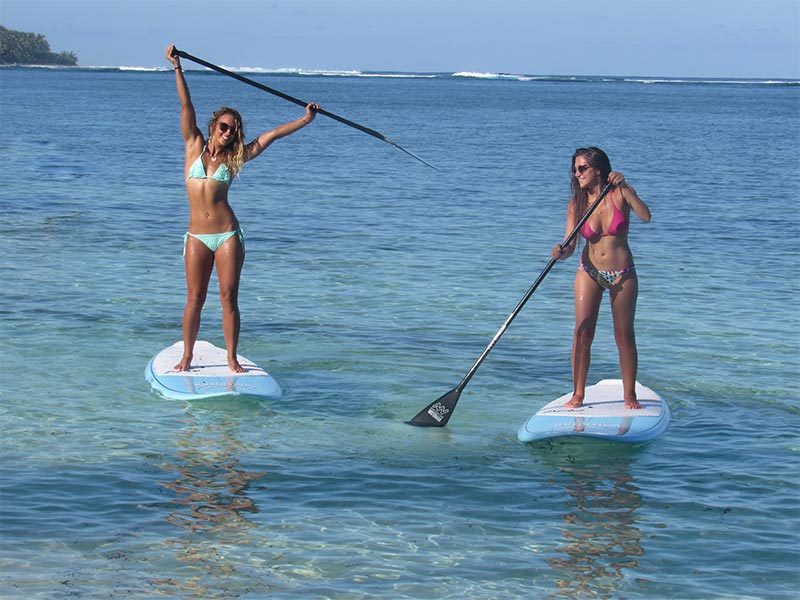 Experience the tranquility of Siargao's waters with a stand-up paddleboarding session. Drift along the calm waves, witness stunning sunrises or sunsets, and feel at one with nature as you glide across the shimmering surface.
Whether you're seeking adrenaline-pumping surf adventures, tranquil island-hopping experiences, or serene natural wonders, Siargao has it all. This beautiful island awaits you with its pristine beaches, welcoming locals, and a laid-back atmosphere that will make you fall in love with its charm.