Intramuros, Manila is a treasure trove of historical wonders and captivating landmarks waiting to be discovered. This ancient citadel is a living testament to the rich tapestry of the Philippines' past and an absolute must-visit for anyone craving a taste of bygone eras. Now, let's take a look at the must-explore sites in the "Walled City!"
1. Fort Santiago – Where History Comes Alive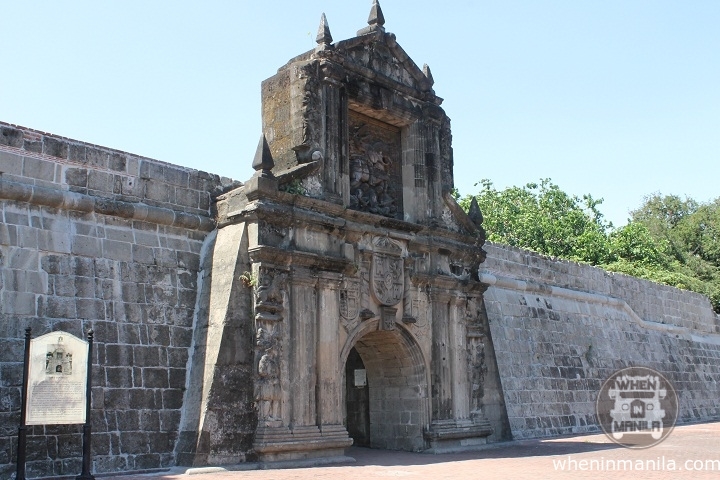 Photo Source: When In Manila
Start your journey at the heart of Intramuros: Fort Santiago. This formidable fortress has witnessed the flow of history for several decades. Walk along the age-old walls, and immerse yourself in the stories of heroes and patriots of our country. Don't miss the Rizal Shrine, a memorial dedicated to our national hero, Dr. Jose Rizal.
2. Plaza Roma – The Center of It All
Photo Source: @raffytima on Twitter
Venture to Plaza Roma, a charming square that has been a focal point of Intramuros for centuries. Adjacent to it is the grand Manila Cathedral, which is a stunning structure with awe-inspiring interiors, standing majestically nearby. Plaza Roma and Manila Cathedral stand together as a symbol of the Philippines' enduring faith, cultural richness, and architectural glory.
3. Manila Cathedral Church – A Historic Masterpiece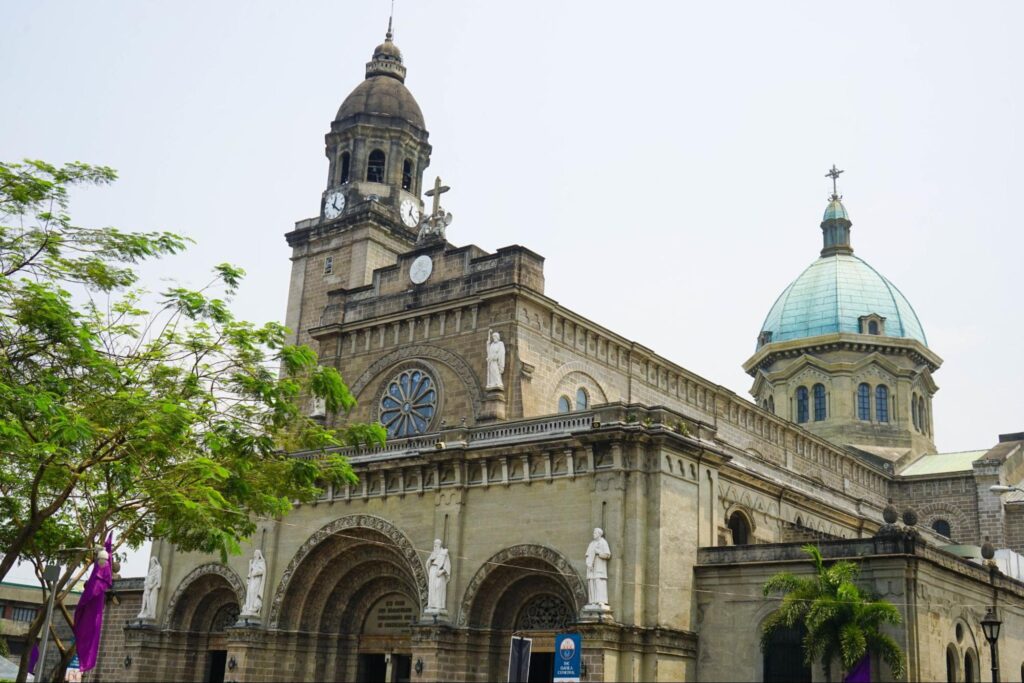 Since we were talking about Plaza Roma, let's head over to the Manila Cathedral Church, a historic masterpiece that blends architectural styles. Its interior exudes tranquility, adorned with arches, stained glass, and vaulted ceilings.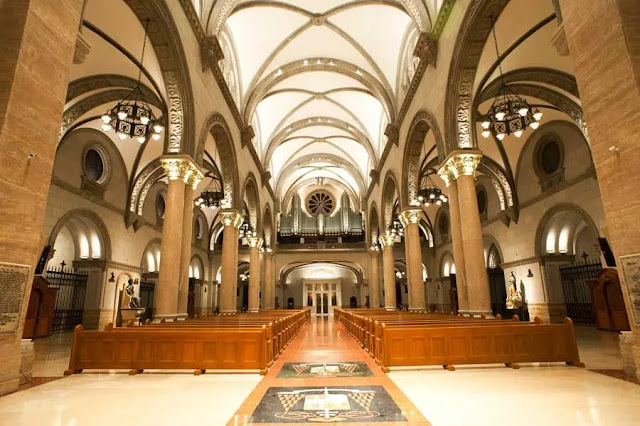 Photo Source: It's More Fun With Juan
With a rich history, it has witnessed significant events from colonial times to World War II. It hosts spiritual and cultural events, and weddings. In fact, it is also known as the "Wedding Capital of the Philippines!"
4. San Agustin Church – A Spiritual Haven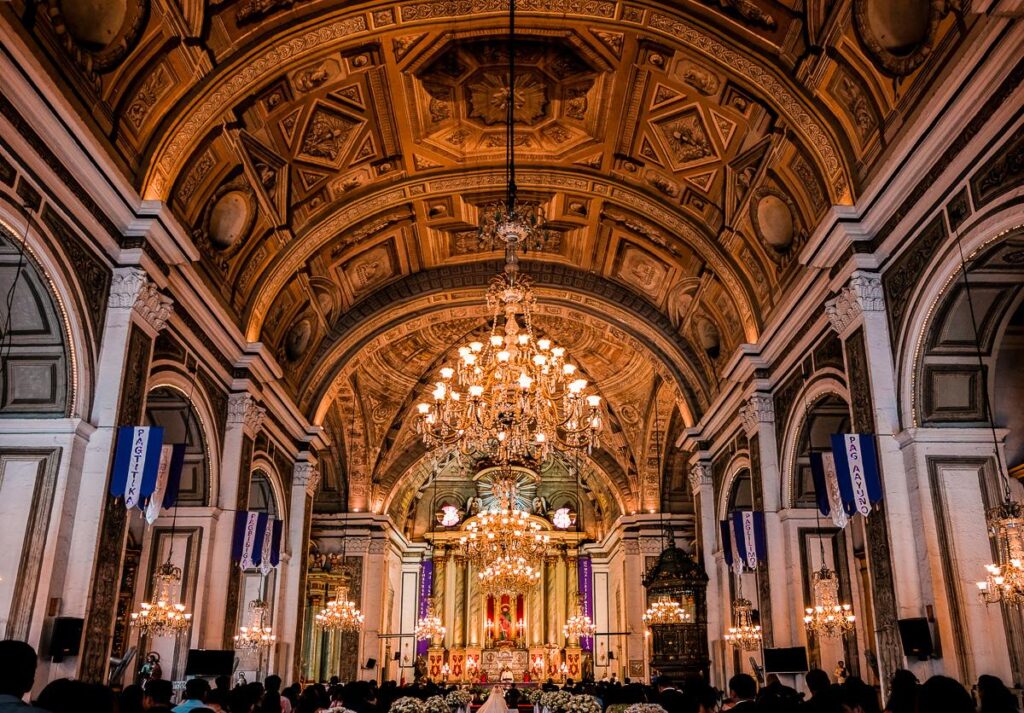 Photo Source: The Traveler Insider
Prepare to be awestruck by the magnificence of San Agustin Church, a UNESCO World Heritage site. When you step inside, you'll find a beautiful Baroque architecture, intricate carvings, and artwork adorning its interiors. A place of serenity amidst the bustling city, San Agustin Church offers a unique blend of history and spirituality. Weddings are also hosted here when there are no scheduled masses.
5. Casa Manila – A Glimpse of Colonial Lifestyle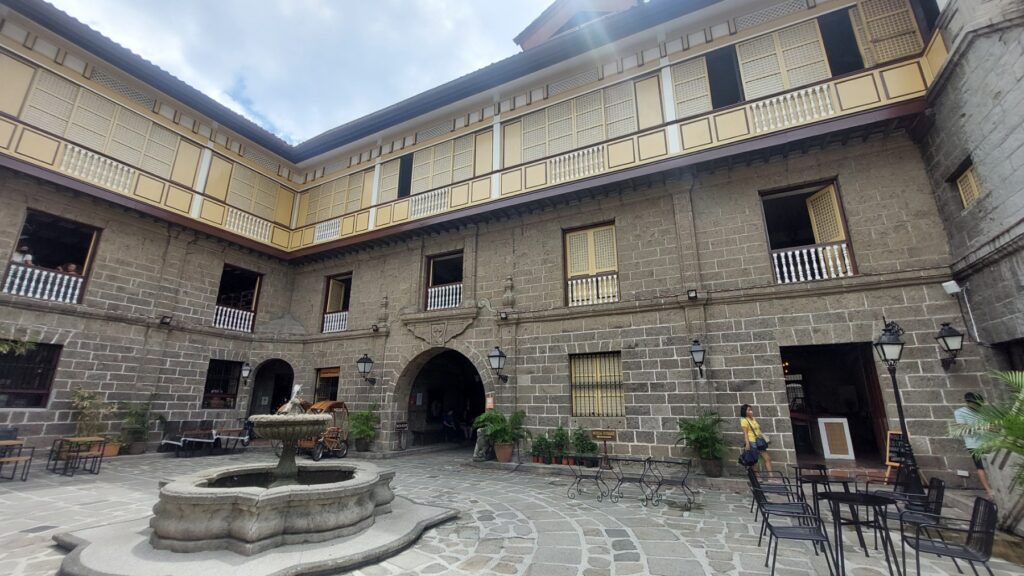 Photo Source: Intramuros Administration
Want to step back in time to experience the opulent lifestyle of the Spanish colonial era? Look no further than Casa Manila, a meticulously reconstructed ancestral home! You can roam through its well-preserved rooms, adorned with exquisite antiques and period furniture, and get a taste of the life of the privileged few from the past era.
6. Baluarte de San Diego – Architectural Magnificence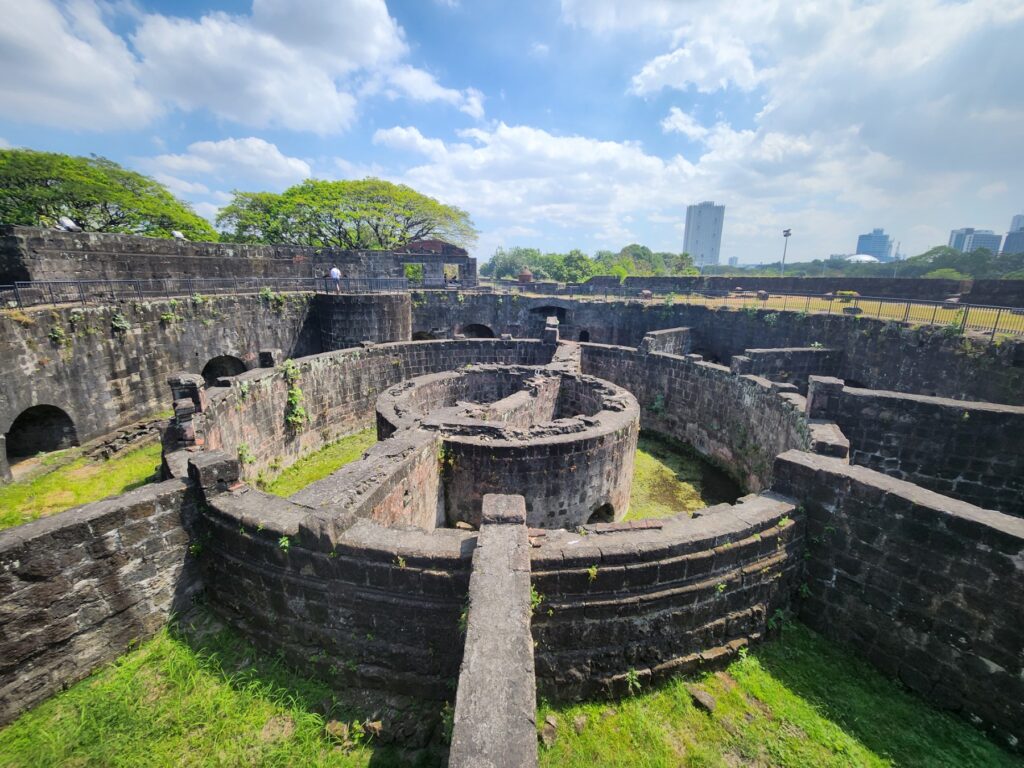 Photo Source: Intramuros Administration
In the heart of Intramuros, the Baluarte de San Diego remains a tangible link to the Philippines' storied past. Its architectural magnificence, panoramic views, and immersive cultural experiences make it a must-visit destination for those seeking a deeper understanding of the nation's history. Baluarte de San Diego is also one of the oldest forts in Intramuros and shaped like an ace of spades.
7. La Cathedral Cafe – An Ambiance of Elegance and Nostalgia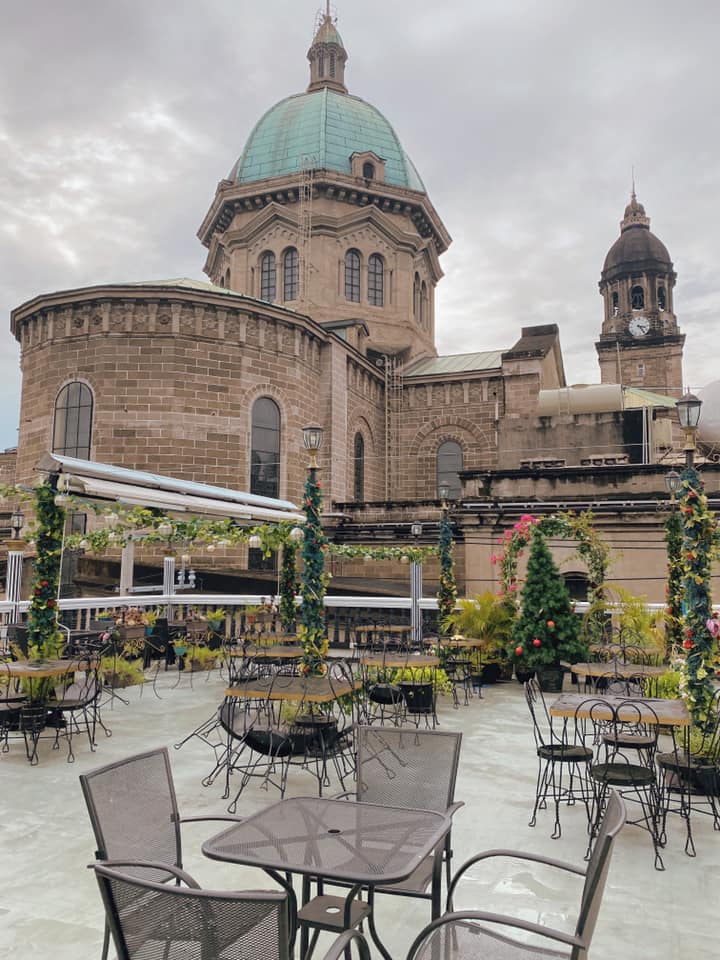 Photo Source: La Cathedral Cafe
What's a day-tour without a good food experience and beautiful view, right? La Cathedral is where culinary delights collide with history, giving each dining experience worth the while. The cafe also boasts a breathtaking al fresco dining area, overlooking the majestic Manila Cathedral.
Related: 10 Aesthetic Cafes Around Metro Manila That are Perfect for Dates
8. Bahay Tsinoy – Embracing Cultural Fusion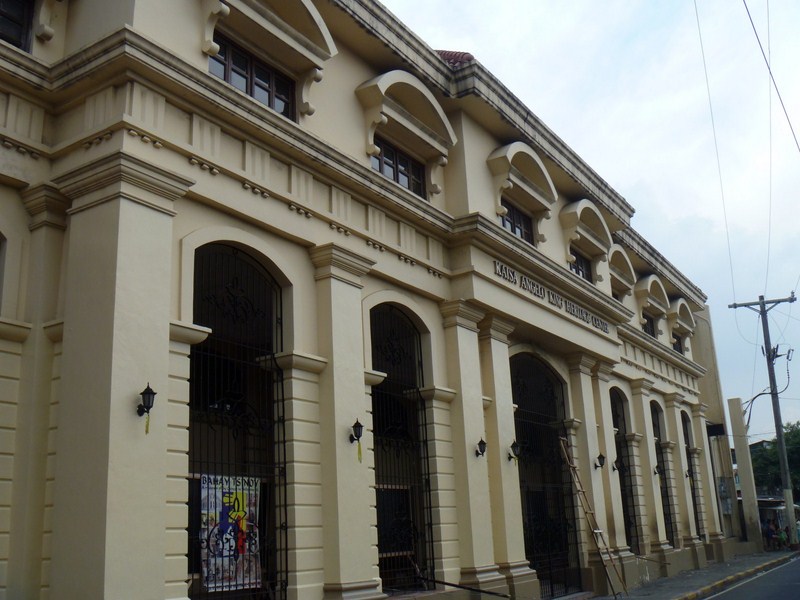 Photo Source: Benjie Layug
Bahay Tsinoy is a museum that celebrates the Chinese influence on Filipino heritage, where you can discover artifacts, photographs, and interactive displays that narrate the story of the Chinese community's contributions to the country's history and identity.
9. Kalesa Tour – Experience Intramuros with a Twist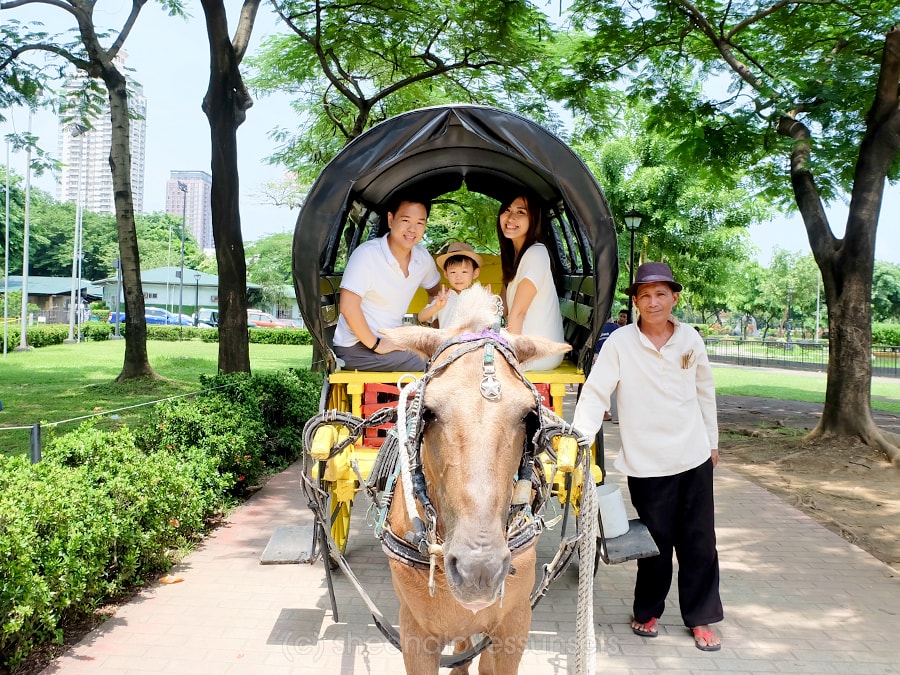 Photo Source: Sheena Loves Sunsets
Now, we know that this list is about places to explore in Intramuros, but it wouldn't hurt to add a twist, right? So last on the list is the Kalesa tour. This is because we believe that your Intramuros experience wouldn't be complete without a little more tour around the area while riding a kalesa or a horse-drawn carriage.
Back then, for those living in the city of Manila or those that are traveling through the area, riding a kalesa would almost always be a lifesaver since it's easier to get compared to hailing a cab or waiting for a jeepney that isn't filled with way too many passengers to come. However, given the advancements in transportation in the country throughout the years, the kalesas are mostly used for tourism to allow people to get an authentic view of the city using a traditional mode of transportation. You'll also enjoy riding them today since each kalesa looks different as they appear in different bright colors that are eye-catching!
Given the rich history of the Philippines, it's great to know that some of the most historic places in the country are still standing today. Visiting these places gives us a glimpse into the country's past, enabling us to understand our culture today. So which of these places in Intramuros will you be off to?