Palawan, often dubbed as the "Last Frontier" of the Philippines, is a tropical paradise known for its stunning landscapes, crystal-clear waters, and vibrant marine life. This picturesque province is a must-visit destination for travelers looking for adventure, relaxation, and unforgettable experiences.
In this blog, we'll explore the top fun and thrilling activities to enjoy in Palawan while optimizing your time and budget.
1. Island-Hopping in El Nido
Photo Source: Not Another Backpacker Reiseblog
El Nido, with its iconic limestone karsts and hidden lagoons, offers some of the best island-hopping experiences in the world. Explore the enchanting lagoons, snorkel in vibrant coral gardens, and marvel at the breathtaking landscapes. Don't miss popular stops like Big Lagoon, Small Lagoon, Snake Island, and many more!.
2. Underground River Adventure in Puerto Princesa
The Puerto Princesa Underground River, a UNESCO World Heritage site, is a must-visit attraction in Palawan. It offers a unique adventure as you navigate through a subterranean river system surrounded by awe-inspiring rock formations and intricate stalactites.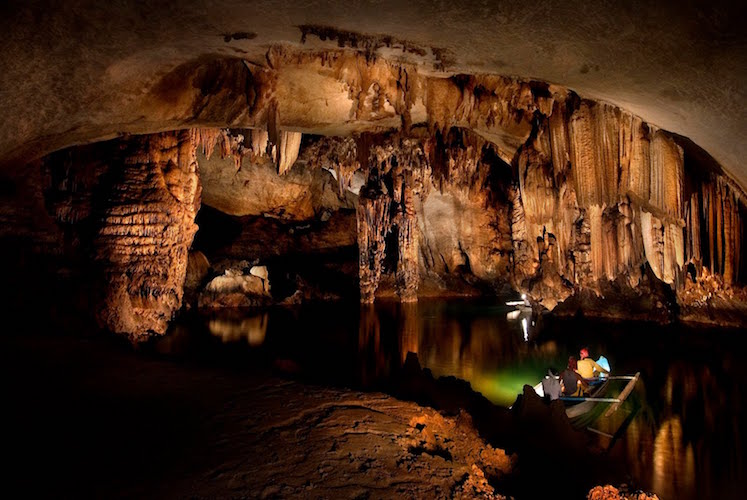 Photo Source: El Nido Paradise
Exploring this underground wonder is a surreal experience, with the opportunity to spot unique wildlife, including bats and various bird species. The eerie yet fascinating atmosphere of the river, combined with its stunning geological formations, makes it one of Palawan's most iconic and thrilling natural attractions.
3. Dive into Coron's Shipwreck Sites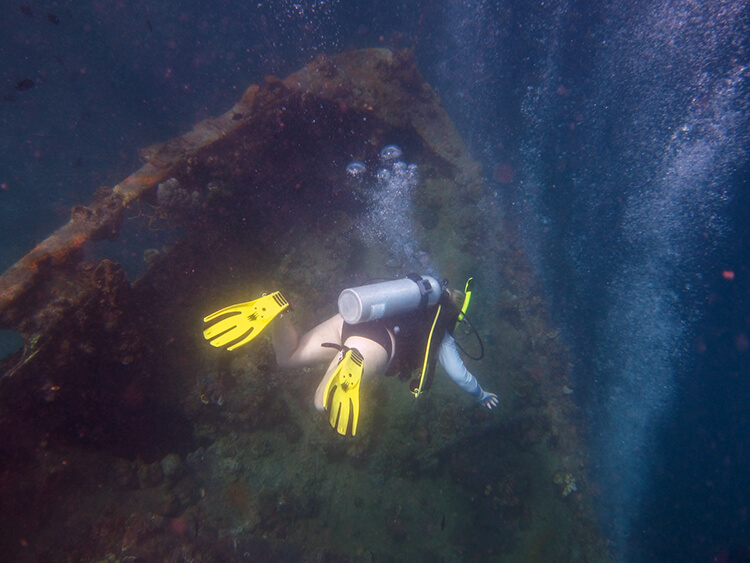 Photo Source: Luxe Adventure Traveler
Coron is a diver's paradise, known for its numerous Japanese shipwrecks from World War II. You'll be graced by historical relics teeming with marine life, including colorful coral gardens, schools of fish, and more. Experienced divers can venture into deeper wrecks like the deep dark Ikaro and the Olympia Maru, which are known for being some of the best wrecks to explore
Related: 13 Fun & Extreme Activities to Do in the Philippines
4. Zipline at the Ugong Rock Adventures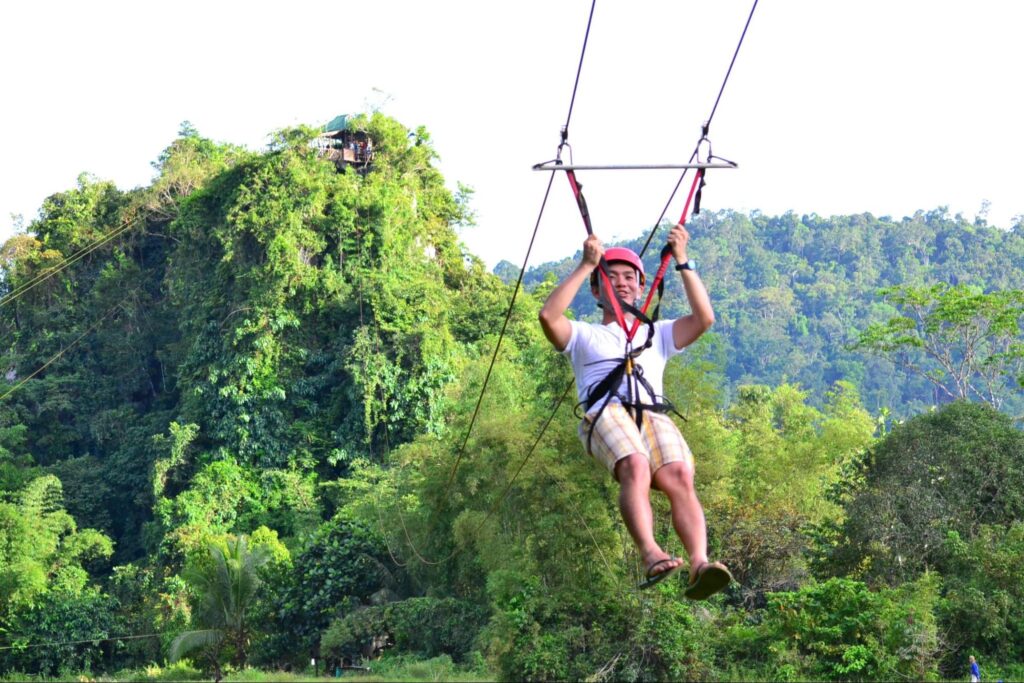 Photo Source: thetravelkidatheart
For an adrenaline rush, head to Ugong Rock Adventures in Puerto Princesa, Palawan. Climb a limestone formation, go spelunking, and cap it off with a zipline ride offering panoramic views of the lush countryside. It's a perfect mix of adventure and breathtaking vistas!
5. Relax on Nacpan Beach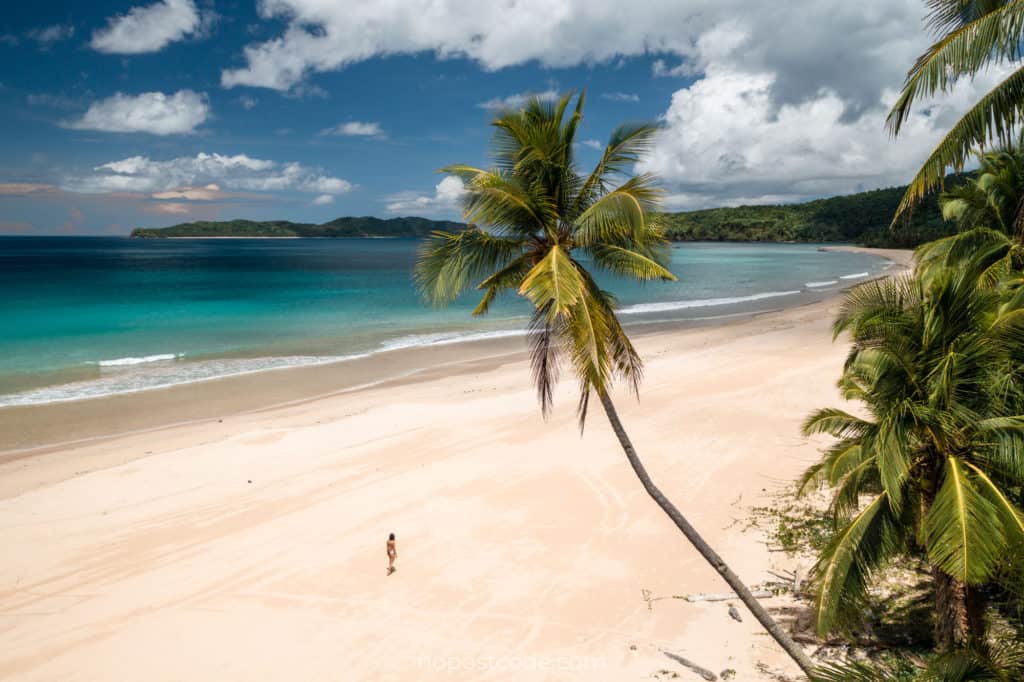 Photo Source: No Postcode
After all the adventures, you can unwind on the serene shores of Nacpan Beach for some down time. Its golden sands and clear waters make it an ideal spot for sunbathing, swimming, and beachcombing. Nacpan Beach is also famous for its stunning sunset views, so you wouldn't want to miss out on that.
Related: 19 Must-Visit Beaches in the Philippines for the Best Summer Vacation!
6. Snorkel in the Siete Pecados Marine Park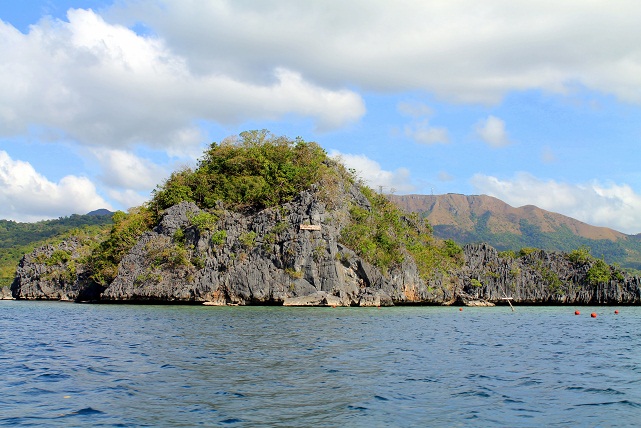 Photo Source: Palawan Place
Snorkeling enthusiasts should make a stop at the Siete Pecados Marine Park in Coron. Take the time to dive into the crystal-clear waters and witness the vibrant underwater world filled with colorful fish, corals, and other marine creatures. It's like exploring a living aquarium!
7. Explore Port Barton's Secret Paradise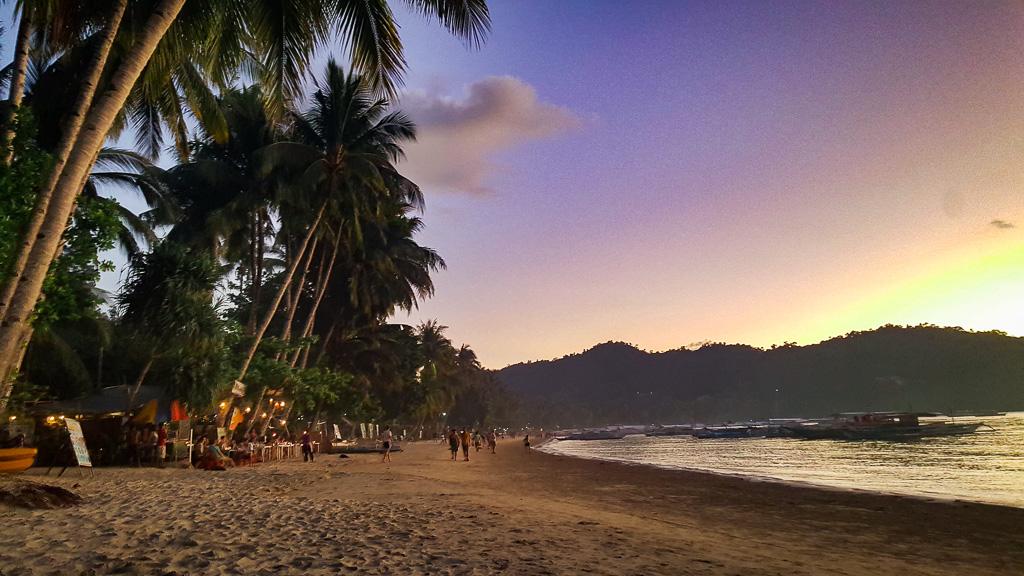 Photo Source: Not Another Backpacker Reiseblog
Escape the crowds and discover the hidden gem of Port Barton, a village that's home to beautiful beaches in San Vicente, Palawan. Compared to El Nido, Port Barton has a more laid back atmosphere, making it perfect for tourists who prefer a chill time in Palawan.
The village serves as an excellent starting point for thrilling island tours. From here, you can embark on island-hopping adventures to discover Starfish Island, renowned for its abundant and colorful starfish, and German Island, which offers a mix of relaxation and adventure. Sunsets are also especially lovely in Port Barton, so that's another plus!
8. Witness Fireflies in Iwahig River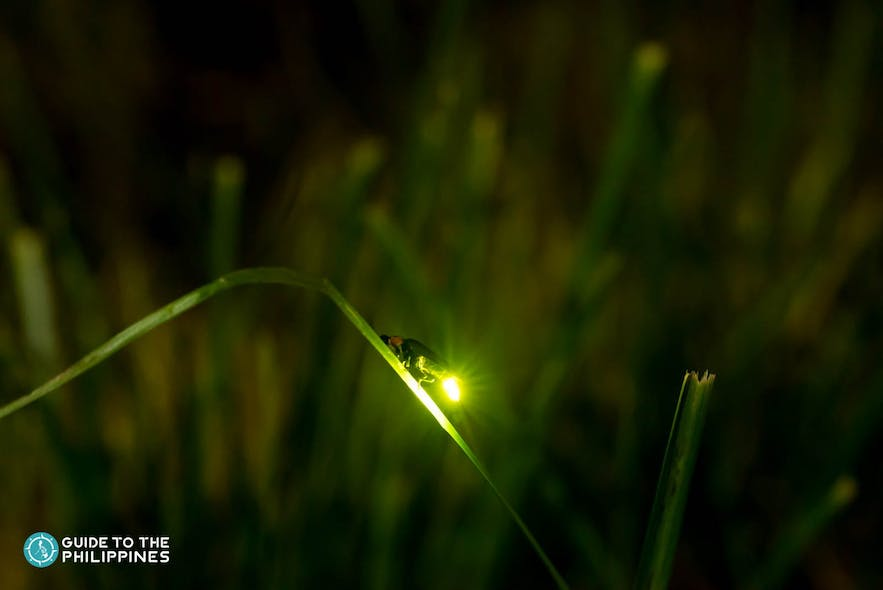 Photo Source: Guide to the Philippines
Experience a magical evening by taking a firefly-watching tour along the Iwahig River in Puerto Princesa. As night falls, you'll witness thousands of fireflies illuminating the mangrove trees, creating a mesmerizing natural light show.
9. Explore the Tubbataha Reefs Natural Park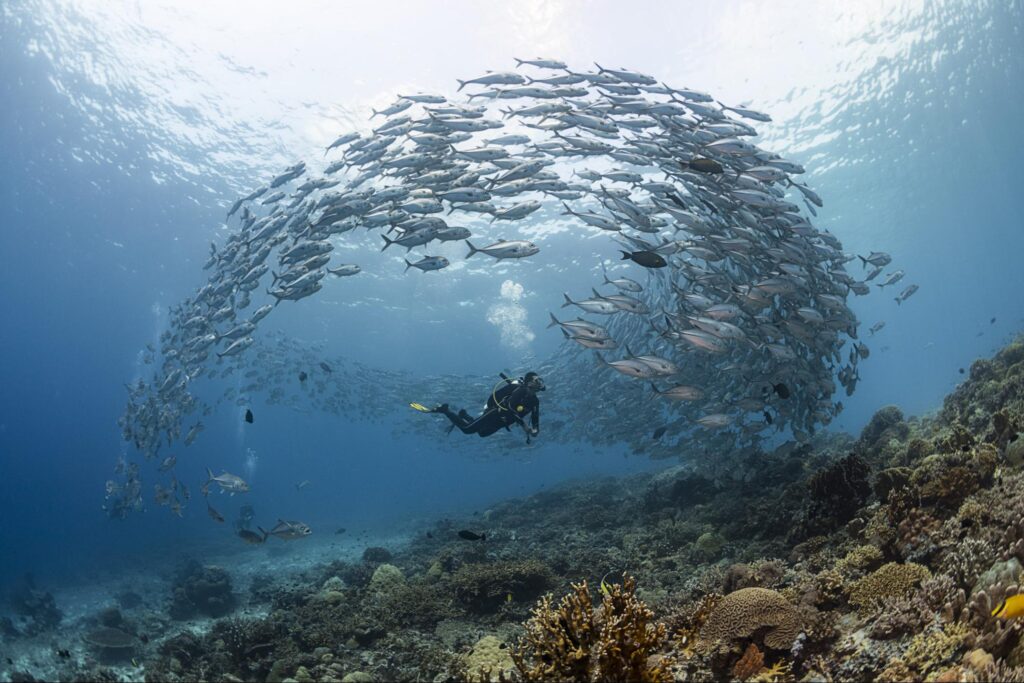 Photo Source: Noel Guevara
A must-explore for experienced divers is the liveaboard trip to Tubbataha Reefs Natural Park. This UNESCO World Heritage site is renowned for its diverse marine community, along with large lagoons and two coral islands. It's a remote and untouched paradise that promises unforgettable underwater adventures.
10. Discover the Puerto Princesa City Baywalk
Video Source: @travelaralife on TikTok
Stroll along the Puerto Princesa City Baywalk in the evening to soak up the local atmosphere. You'll find a variety of street food vendors, restaurants, and live music performances. It's a great place to enjoy delicious food while watching the sunset over Honda Bay.
11. Soak in the Maquinit Hot Springs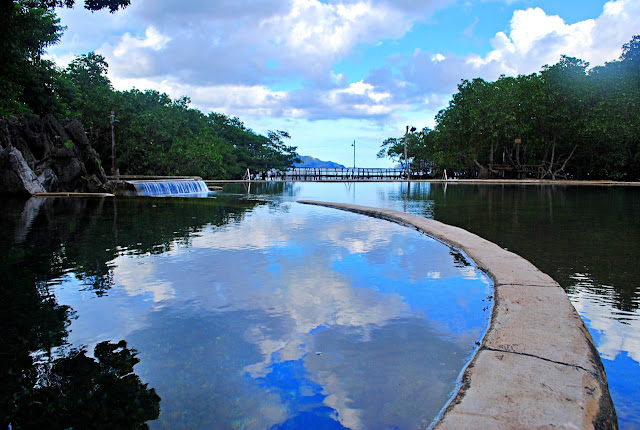 Photo Source: Nomadic Experiences
The Maquinit Hot Springs is another hidden gem in Palawan. These natural saltwater hot springs are a perfect retreat for travelers seeking relaxation. The springs are surrounded by lush mangrove forests and offer a therapeutic soak in mineral-rich waters that can soothe tired muscles and rejuvenate the soul.
The best time to visit is in the late afternoon or just before sunset when the temperatures are cooler, and you can enjoy a warm, soothing soak while gazing at the sky. It's the ideal way to unwind after a day of adventure in Palawan.
12. Explore the Palawan Wildlife Rescue and Conservation Center (Crocodile Farm)
Video Source: @diaasideas on TikTok
The Palawan Wildlife Rescue and Conservation Center, also known as the Crocodile Farm in Puerto Princesa, offers an educational and captivating experience. Visitors can learn about crocodile conservation, observe these ancient reptiles up close, and witness thrilling feeding sessions.
The center's commitment to wildlife conservation also extends to various rescued animals, making it a family-friendly and informative attraction showcasing Palawan's dedication to protecting endangered species.
13. Taste Local Cuisine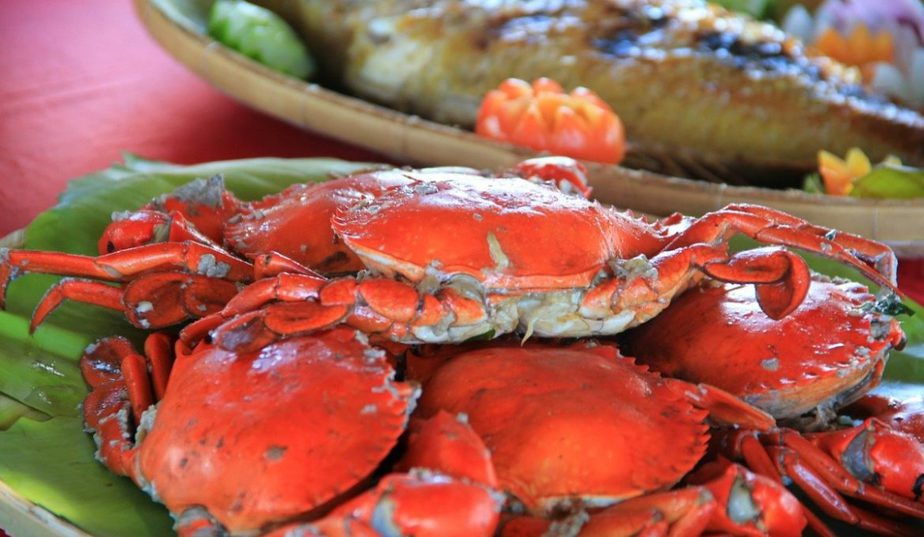 Photo Source: KKday
Palawan's culinary scene is a treat for foodies. Savor fresh seafood, exotic fruits, and local delicacies like Lechon Kawali, Crocodile Sisig, Danggit, and more. For a more authentic experience, it's best to visit local eateries and markets to immerse yourself in the flavors of Palawan.
14. Savor Sweet Delights at Baker's Hill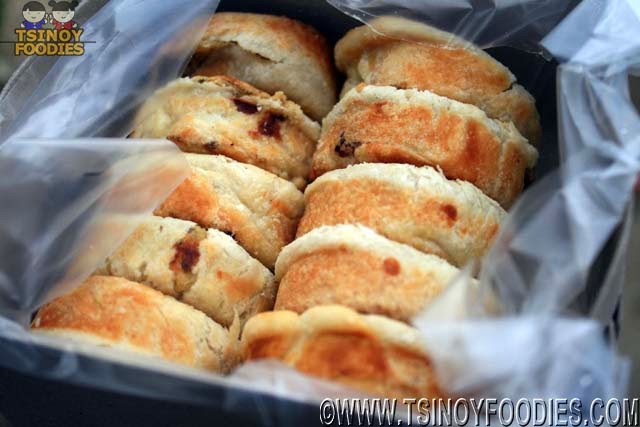 Photo Source: Tsinoy Foodies
Baker's Hill in Puerto Princesa, is a delightful stop for those with a sweet tooth or looking for pasalubong. This charming bakery and theme park combination is known for its freshly baked pastries, especially their delicious hopia and other Filipino treats.
Besides indulging in mouthwatering desserts, you can stroll through beautifully landscaped gardens, snap photos of whimsical statues, and enjoy scenic views of the surrounding area.
Palawan offers a blend of adventure and relaxation that few destinations can match. Whether you're exploring underground rivers, diving into history, or simply soaking up the sun on a beautiful beach, Palawan has something to offer every traveler.