While there are a bunch of other sweet treats available in various bakeshops — we can say that doughnuts have got to be one of the top-tier desserts. Not only are they undeniably satisfying and comforting to the taste buds of our fellow sweet tooths, but they are also affordable and constantly available — meaning, you can grab these yummy treats at any time of the year! And we don't want to be gatekeepers here, so we'll share with you some of the best places to get mouthwatering doughnuts in Metro Manila!
1. Randy's Donuts
From Los Angeles, California to the Philippines — Randy's Donuts has found its way here in our country, and its very first branch sits at BGC! Many Pinoys were so excited to try out Randy's Donuts that they would line up just to get their hands on one of the best-tasting and iconic doughnuts in the world. Randy's Donuts has been around for many decades and has shared quite a great array of large-sized doughnuts that are handmade by expert bakers using proprietary ingredients. They also have nearly 40 kinds of doughnuts available for you to try, so take your pick from their classic, deluxe, fancy, and premium selections.
Location: G/F, 9th Ave cor 38th St, Uptown Parade, Fort Bonifacio, Taguig
Available for: Dine-in, take-out
2. Pufft Doughnuts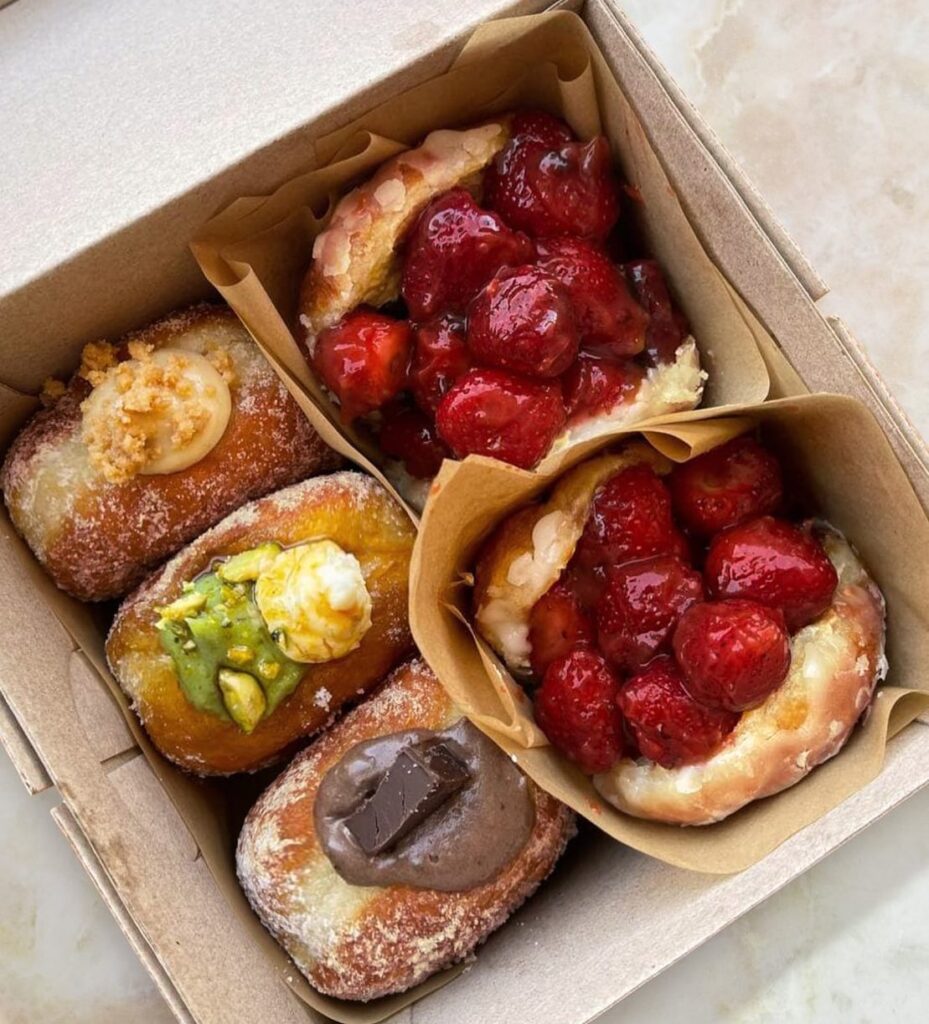 Feast your eyes and fill your bellies with Pufft Doughnuts' thrilling choices of moist, fluffy and freshly made doughnuts. Enjoy these sumptuous treats with elevated flavors to suit your taste — from old-fashioned flavors to an explosion of all the right sweetness mixed in one.
If you're into filled doughnuts, you may want to try out their Milk Chocolate Bar or Tres Leches with Dulce Gatas. But if you want to amp up your doughnut game with the right balance of sweetness and fruitiness, go for 2 of their best-selling loaded doughnuts — which are Strawberry Monst and Strawberry Nini, then combine it with Happy Douglas for the additional vanilla custard and cream flavor. Pufft Doughnuts also offers frosted and specialty doughnuts, as well as brownies.
Schedules for Pop Ups in different locations are announced via Pufft Doughnuts' official social media accounts. So watch out for that!
Location: 10 Lancer Street, Cavalry Hills, Makati, 1216 Metro Manila
Available for: Delivery every Wed, Thurs, Fri, Sat, and Sun.
3. Wildflour Cafe & Bakery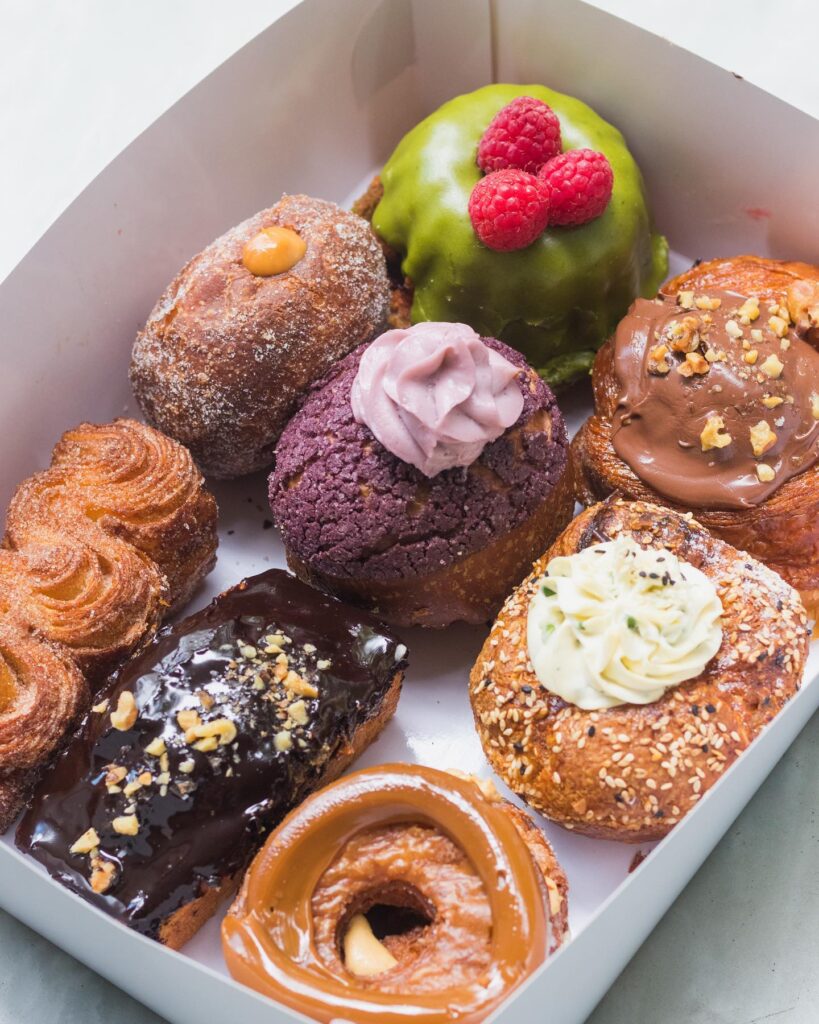 Wildflour Cafe and Bakery is home to delectable premium-priced dishes, so you expect that they don't skimp on the quality of food. Wildflour remains one of the most popular names when it comes to the food and beverage industry — and it's no wonder why you can also find some of the most delicious cakes, pastries, breads, and doughnut varieties in their bakery. Satisfy your sweet cravings and try out their Cronuts, Donuts, and Bombolini!
Location: Multiple branches
Greenhills – G/F, O-Square Wilson Street corner Ortigas Avenue Greenhills Shopping Center, San Juan City
The Podium – G/F, 18 ADB Ave, Ortigas Center, Mandaluyong City
Salcedo – V Corporate Center, Salcedo Village, Ground Floor, 125 L.P. Leviste Street, Makati City
Rockwell – G/F, 8 Rockwell Center, Plaza Dr, Makati City
BGC – G/F, Six/NEO 4th Avenue, Corner 26th St, Taguig
Available for: Dine-in, take-out, delivery
4. Bungalow Cafe & Bakery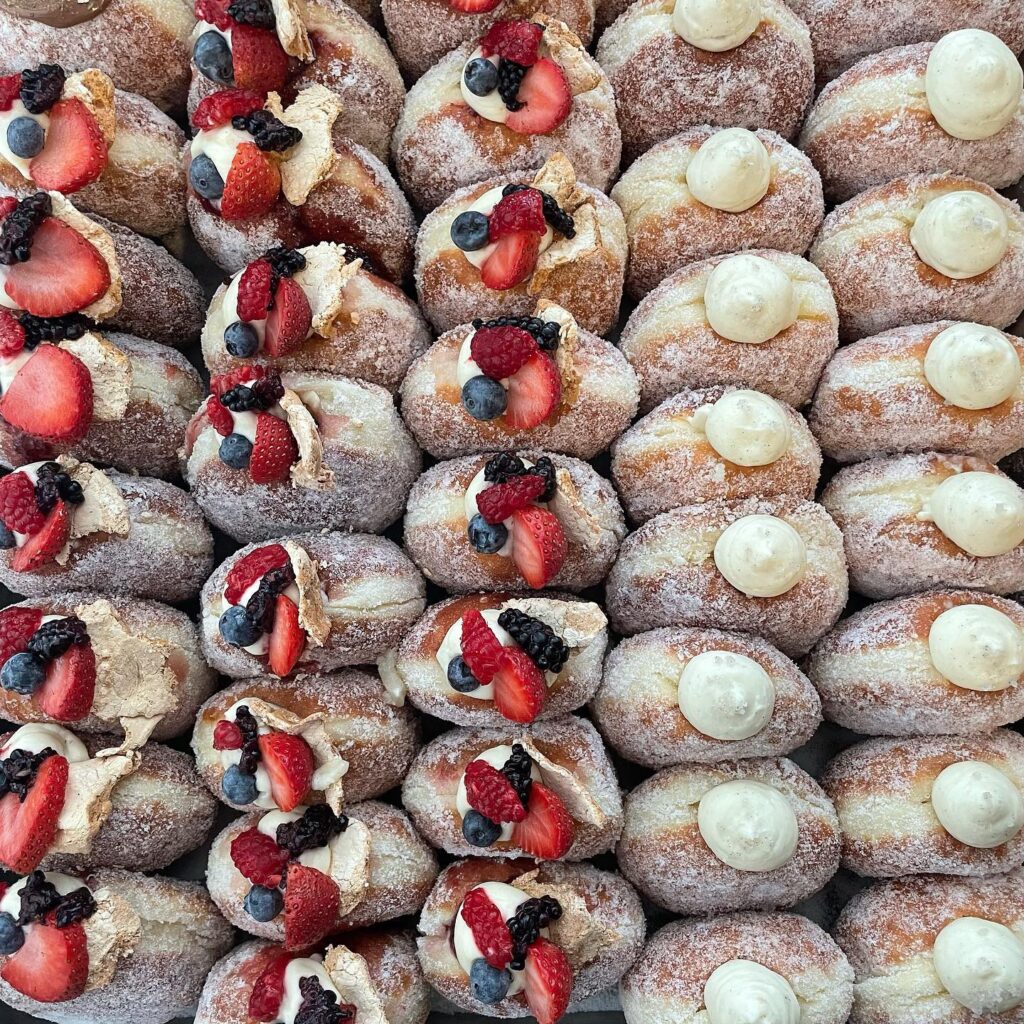 Bungalow Cafe has some of the most creative doughnut flavors you'll ever find in the country. It's amazing how they incorporate different known Filipino desserts and flavors in their filled doughnuts such as the Turon Donuts and Coconut with Macapuno Donuts. Another one of their well-known flavors is the Homer Doughnut which was obviously inspired by Homer Simpson. But it doesn't end there because they've got a lot more doughnut selections that you should try!
Location: Molito Complex, 1780 Madrigal Ave, Ayala Alabang, Muntinlupa City
Available for: Dine-in, take-out
5. Rogue Doughnuts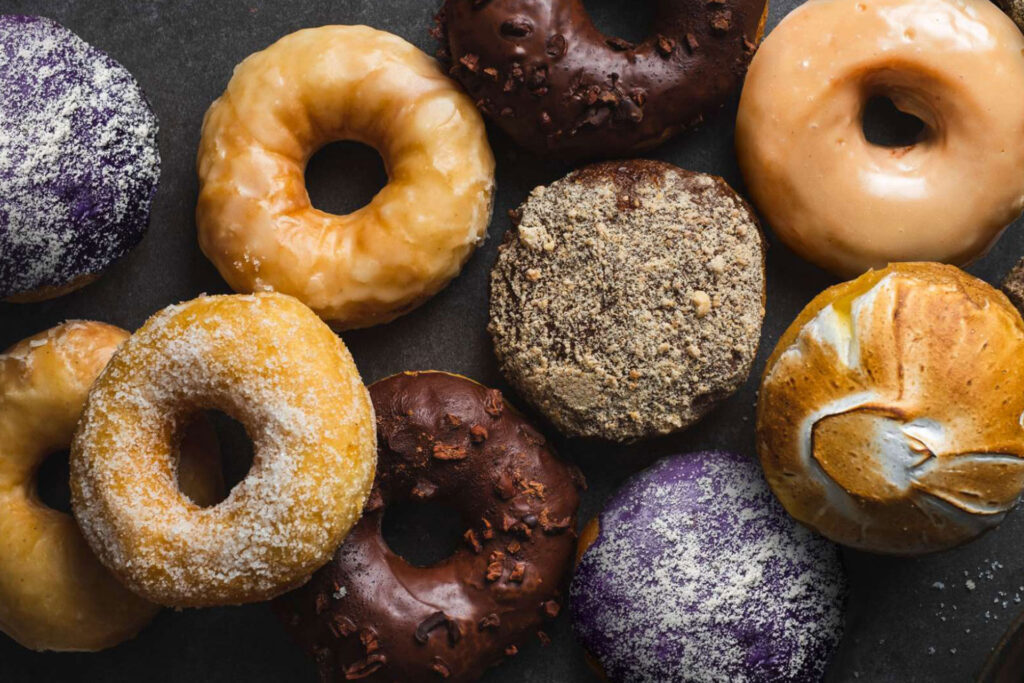 Rogue Doughnuts serves more than just your usual doughnuts because they offer flavors that not many bakeshops out there dare to create, making their doughnut selection very unique and irresistibly good. Patis Honey Glazed is definitely a must-try for foodies and thrill-seekers that are looking for something different, yet oddly satisfying flavors to taste. Aside from this, you can find other selections such as Calamansi Glazed, Ube Cheese, Choco Hazel Butternut, Lemon Salt Meringue, and more.
Location: Bonifacio High Street, Taguig City
Available for: Dine-in, take-out, delivery
6. Poison Coffee & Doughnuts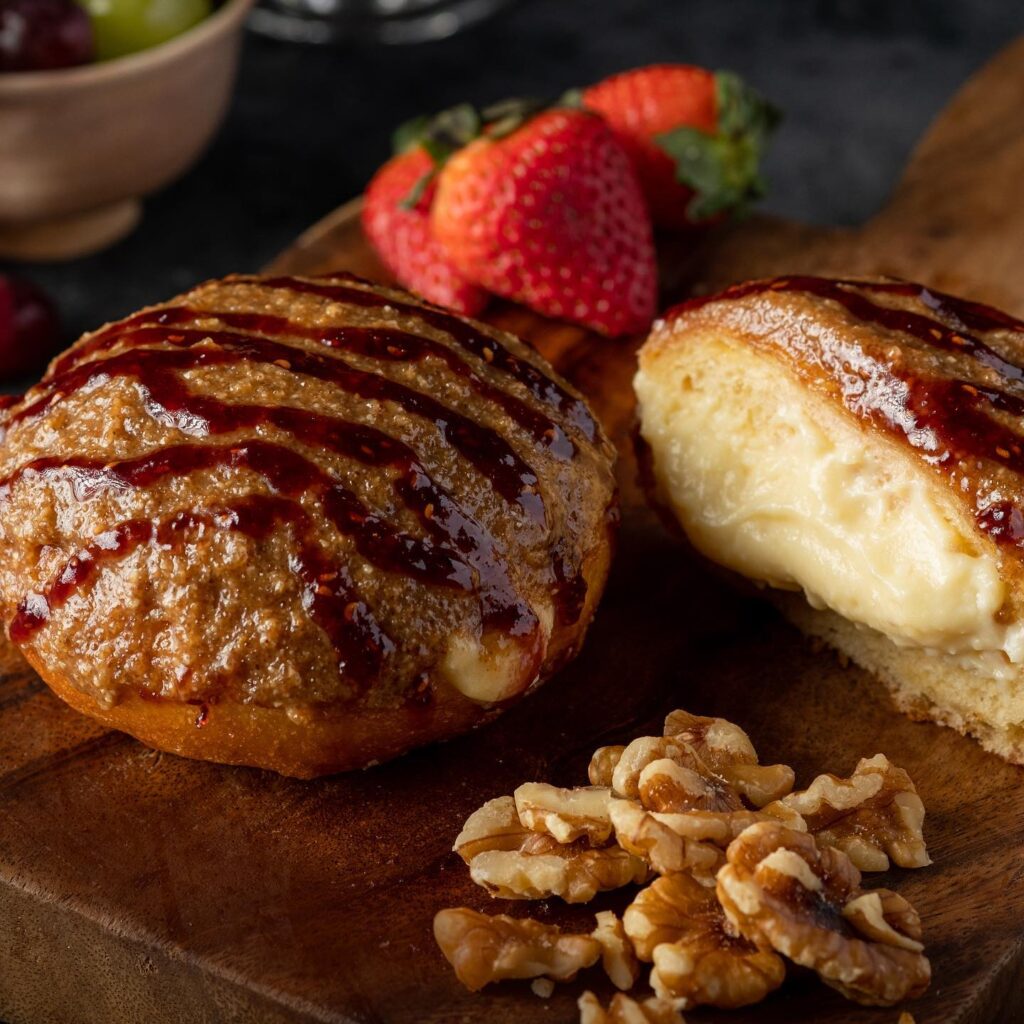 Get your ramen and doughnut fix in one place at Poison Coffee and Doughnuts! Another fun part about them is that they offer unique doughnut flavors inspired by Filipino delicacies such as Maja Blanca, Macapuno, and Mangga't Suman. Other interesting flavors include Champorado, Pili Glaze, and more. We don't know about you, but that's something worth trying!
Location: Karrivin Plaza, 2316, Chino Roces Ave, Makati City
Available for: Dine-in, take-out, delivery
It's true that not everyone likes doughnuts, but you also can't deny that they are a crowd favorite, especially when it comes to desserts and sweet treats. So whether it's to check something off of your food bucket list or just a random sweet craving, you can certainly try out these doughnuts!