Among the many places to visit in the Philippines, Bohol is a gem. This island province is like an open playground for nature lovers and thrill seekers. Here you will find the country's smallest primates – tarsiers – as well as towering waterfalls. And if you're lucky, you might even be able to see the majestic Chocolate Hills without fail. There are many tourist attractions around which you can visit, explore, and enjoy with your loved ones. To help you with planning, here are some ideas on what to check out if ever you find yourself in Bohol:
1. Chocolate Hills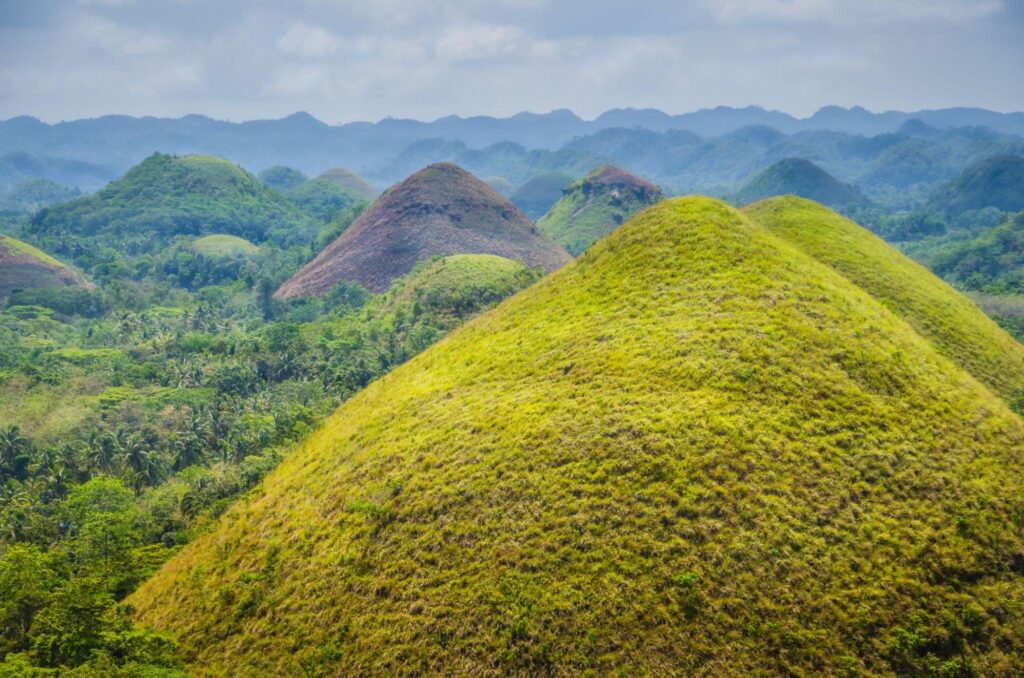 The Chocolate Hills is the most famous Bohol tourist destination. There are more than 1,000 symmetrical mounds, conical, and dome-shaped lying in lush green grasslands with beautiful views. The Chocolate Hills are formed naturally by erosion of the hard surface rocks through wind and rain. They are called the Chocolate Hills not because they're made of chocolate but because of their color. In the rainy season, the grass blanketing the hills gives them a soft and lush appearance. While in the summer, the vegetation dies off and turns to a chocolatey brown hue, giving them their name.
2. Panglao Island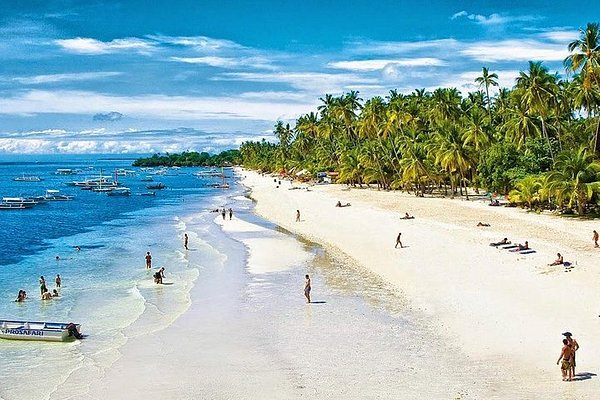 Panglao has all the makings of an island paradise with white-sand beaches and idyllic islands. But you can't miss a site or get a taste of its local flavor. If you're looking for a quiet stretch of sand, try a private beach on Cabilao Island like Panglao Island Cove Resort or the ones nearby Siquijor island. If you like a more active experience, hop off there by boat or other means of transport to explore snorkeling and diving sites in the nearby Barangays of Cata and Anilao.
3. Hinagdanan Cave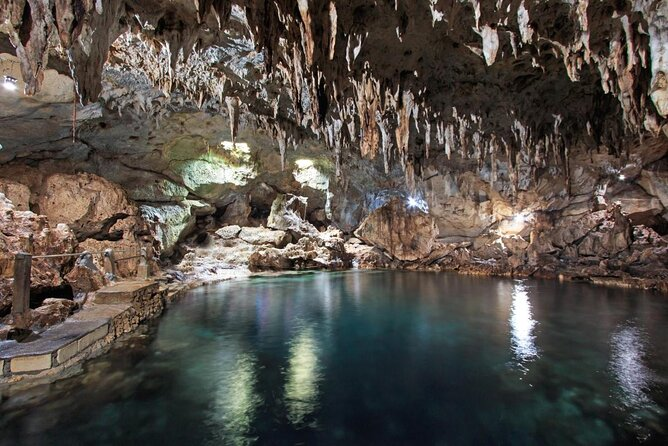 Hinagdanan Cave (also known as the laddered cave) is a beautiful attraction in Bohol, Philippines. It features a pool of clear water where you can swim under the stunning stalactites and stalagmites. Located in Dauis, it is said to have been accidentally discovered by a farmer who built a ladder to access the cave, thus the name. The light filters through the cave entrance fills the whole area with a soothing and otherworldly glow.

4. Loboc River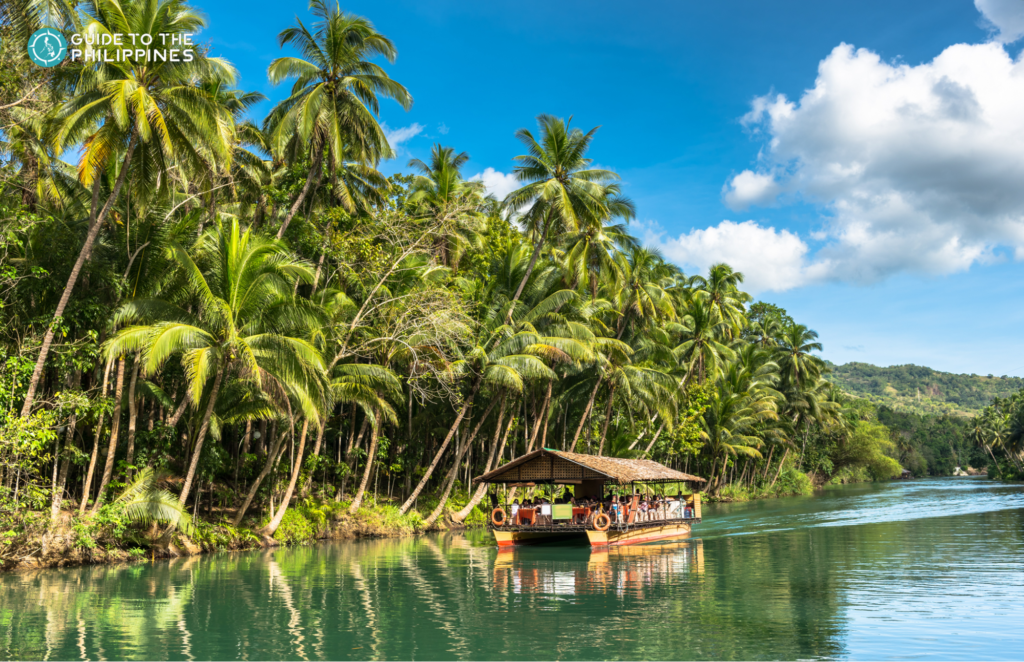 Bohol is one of the many provinces in the Philippines that is well-known for its breathtaking landscapes. If you're planning a visit, don't miss the Loboc River Cruise. What makes these cruises stand out from the rest is that it offers guests a chance to experience genuine Filipino culture by interacting with locals and tasting various Filipino dishes. The cruise will visit a place where local dancers perform traditional dances.
5. Man-Made Forest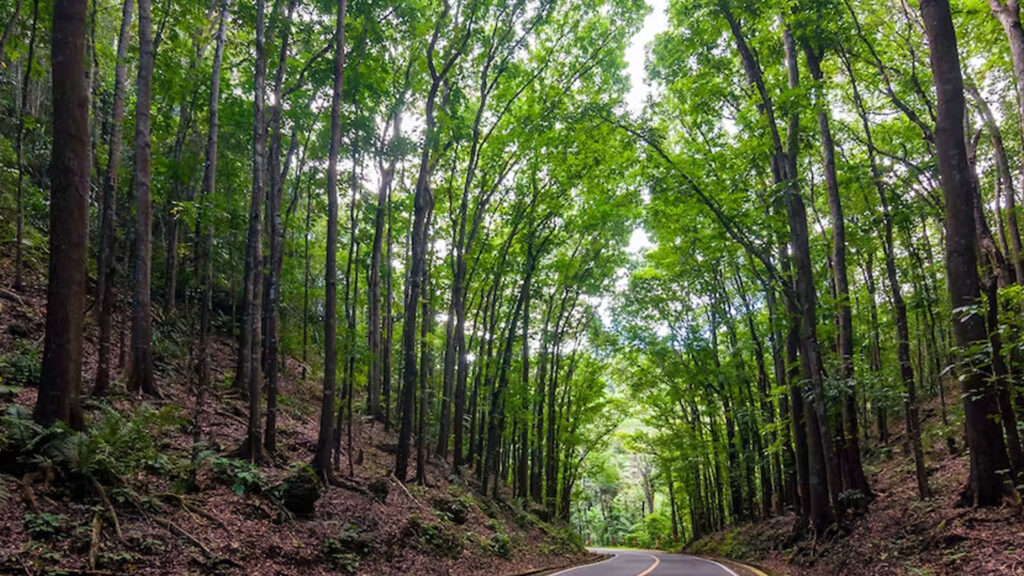 This may be one of the prettiest forests in the country. The Man-Made Forest is a 2-kilometer stretch of mahogany trees that stand out because of the uniformity in height and spread of its branches, thickness, and design of its leaves. The locals spearheaded a reforestation project after farming had emptied the surrounding area of its previously naturally grown trees. It obviously became a successful project as many tourists sit in the middle of the road just to take Instagram-worthy shots! Visitors have been reminded of its dangers though, considering the speeding cars that drive past.
6. Bamboo Hanging Bridge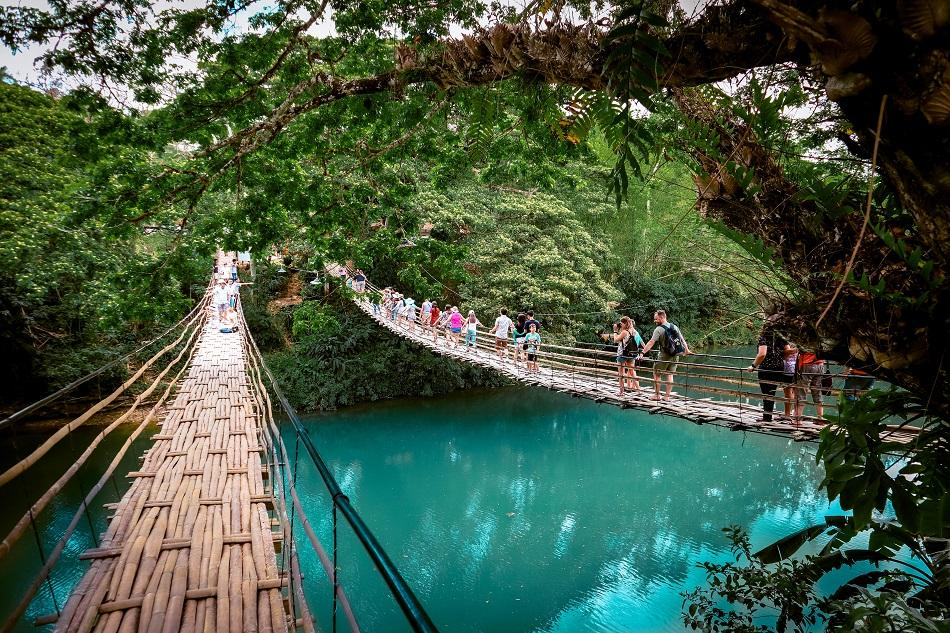 Tibo Hanging Bridge is a sure favorite among adventurers looking for a thrilling experience. An adventure that is perhaps as natural as it gets. This hanging bridge crosses the Loboc River, which has been declared by the Department of Tourism as one of the seven wonders of Bohol. The river itself is surrounded by lush greenery and its cool waters are great for swimming during the summer months.
7. Blood Compact Shrine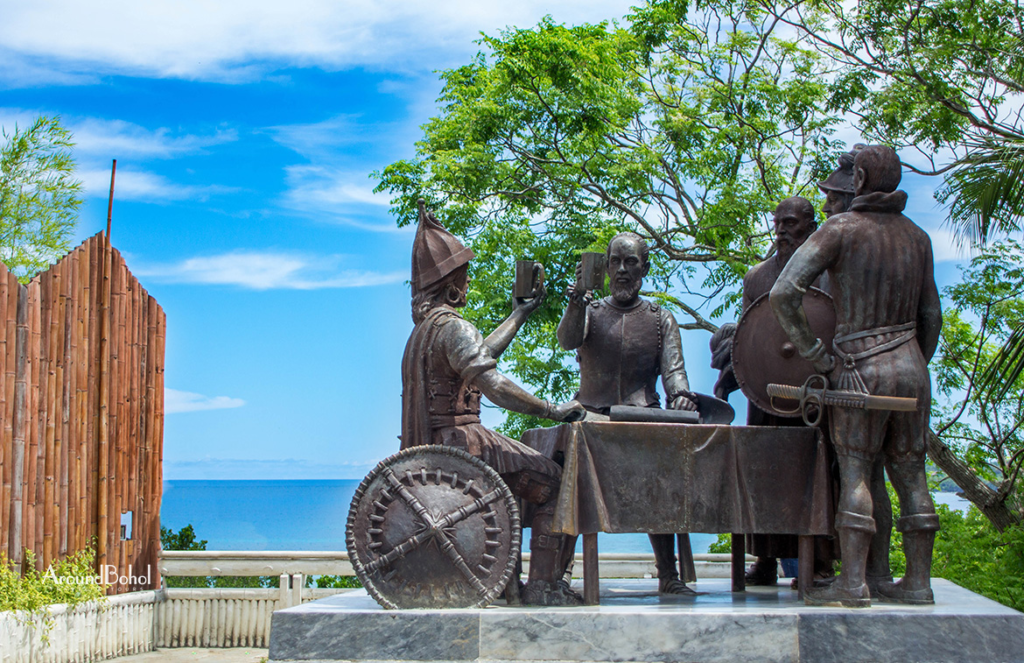 The Sandugo or Blood Compact Shrine is a monument at the site of the first international treaty of friendship between Spaniards and Filipinos. It depicts Sikatuna and Legazpi at the famed Sandugo moment when they sealed their friendship by drinking each other's blood mixed with wine. While this may sound gruesome, it was actually a sign of deep respect for each other's people and cultures.
8. Anda Beach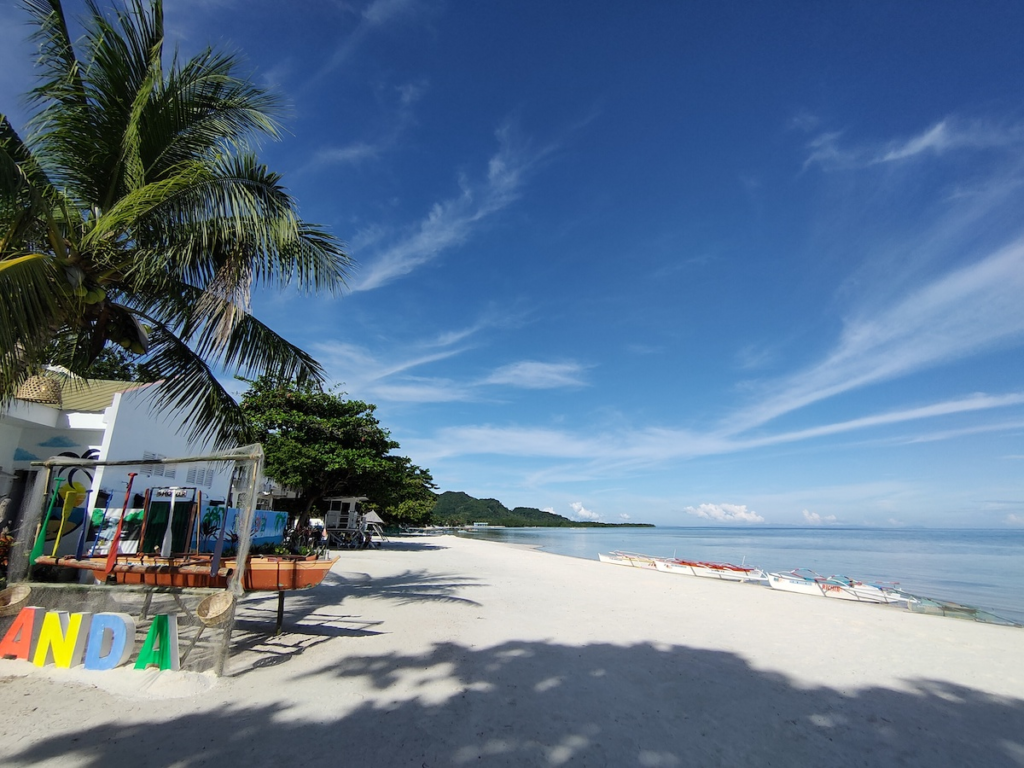 Anda Beach is the perfect 'getaway' from busy tourist spots. This 1.5km-long white sand beach offers a more relaxed, laid-back environment. While it isn't as popular as Alona Beach, it is a spectacular attraction worth exploring. Anda Beach is also perfect for those looking to escape any crowds and find a tranquil place to enjoy some alone time.
9. Philippine Tarsier and Wildlife Sanctuary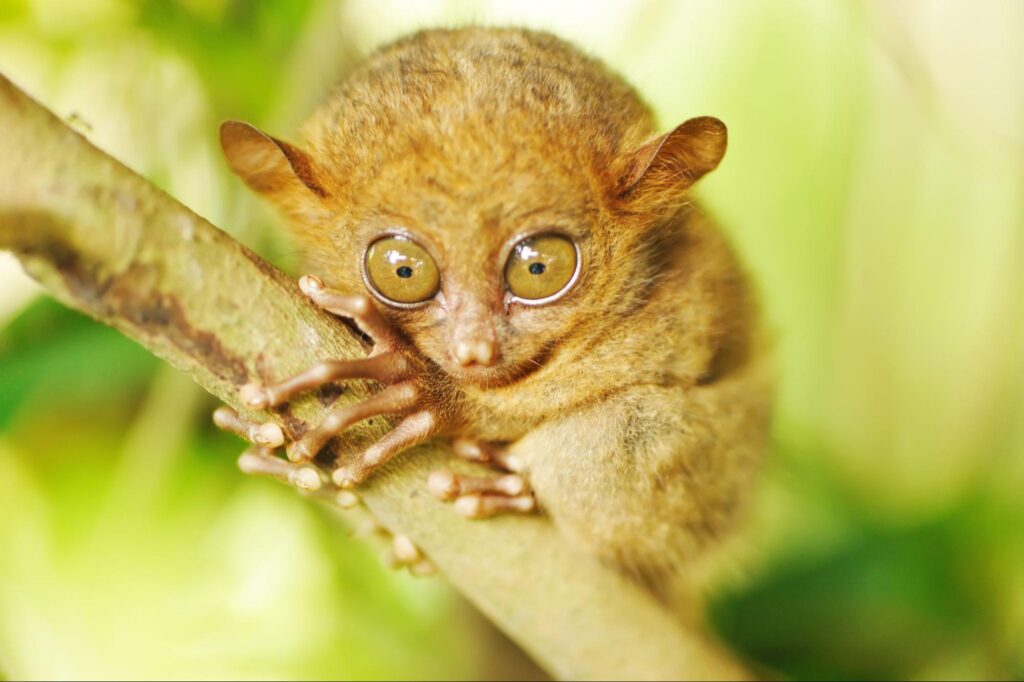 The Philippine Tarsier and Wildlife Sanctuary is a large forest home to the endangered tarsiers. These species have been living for 45 million years, they are small nocturnal primates with big round eyes and small limbs that usually cling to low branches or the trunks of slim trees. They are very delicate and emotionally-sensitive creatures that get stressed easily. Visitors are allowed to take pictures except using the flash. And tarsiers aren't allowed to be touched.
10. Dimiao Twin Waterfalls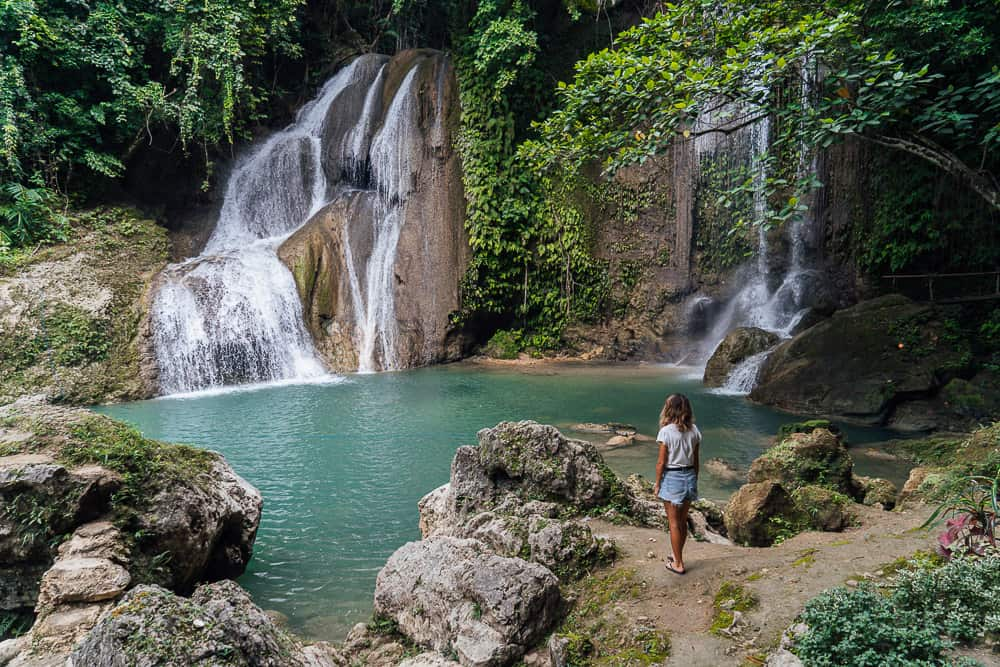 It can be quite tiring to walk around to see the Chocolate Hills, but once you're done with the photo ops, it's time for some relaxing at the legendary Dimiao Twin Waterfalls. The twin falls are about 98 feet in height and are surrounded by a large amount of vegetation, including beautiful orchids. There are also cottages for rent with fees ranging from P50 to P100 per day.
11. Danao Adventure Park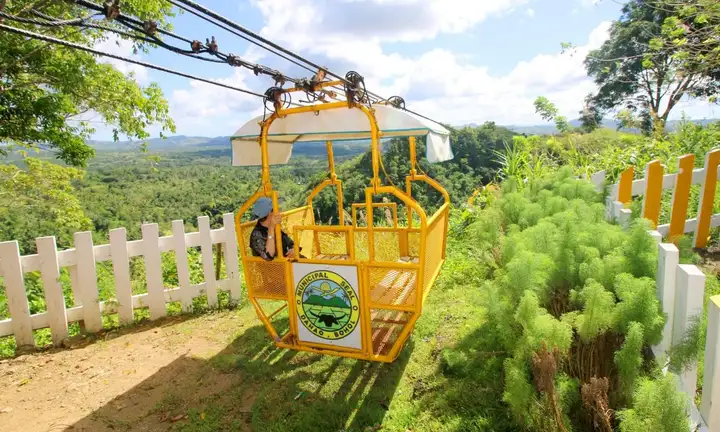 If you want to experience new and exciting activities, Danao Adventure Park is the place to be. With a wide range of activities that you can do, including ziplines, bungee jumping, rappelling, and river activities, this place is definitely worth checking out because it's an adventure lover's paradise.
There are many things to do in Bohol, and everyone will surely have a favorite based on where they're staying. Regardless of what it is you like to do while vacationing or an exciting day out — see a museum, see a movie, go shopping or try new foods — there will most likely be a place in Bohol you can choose that can make your stay the best one possible. As long as you make sure to follow safety precautions and rules, you can enjoy being in Bohol no matter when you visit.