Tagaytay, a charming city that's situated in the highlands of the Philippines, is renowned for its cool climate, lush landscapes, and breathtaking vistas. One of the most breathtaking sights in Tagaytay is the stunning Taal Volcano, which sits majestically in the middle of Taal Lake.
To enhance your dining experience and capture the essence of this natural wonder, we have curated a list of exceptional restaurants in Tagaytay that offer not only delicious cuisine, but also an incredible view of Taal.
1. Antonio's Restaurant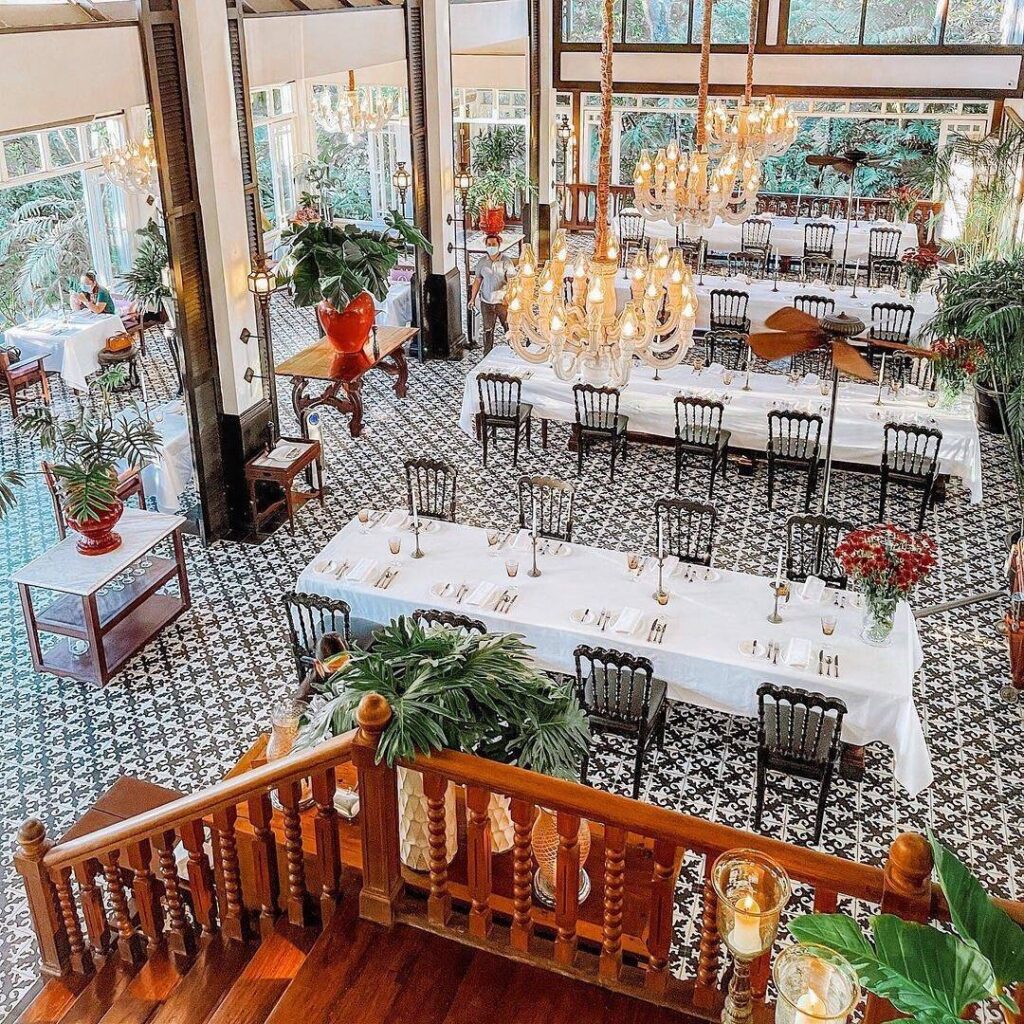 Antonio's Restaurant offers a luxurious dining experience with a panoramic view of Taal Volcano. Indulge in a fusion of Filipino and European cuisine prepared with the finest ingredients. Antonio's is not just a restaurant; it is a destination that embodies elegance, sophistication, and culinary excellence.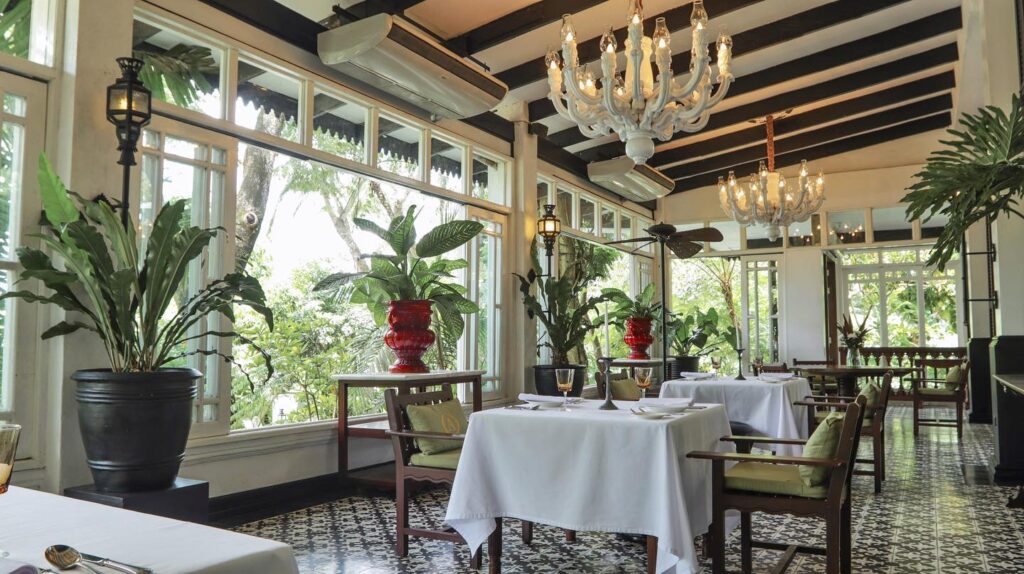 With its elegant ambiance and impeccable service, Antonio's is perfect for special occasions or intimate dining. Whether you're celebrating a special occasion, enjoying a romantic evening, or simply seeking an extraordinary dining experience, Antonio's offers a world-class setting where every detail is carefully curated to create an unforgettable journey of flavors.
2. Cliffhouse Tagaytay – Fire Lake Grill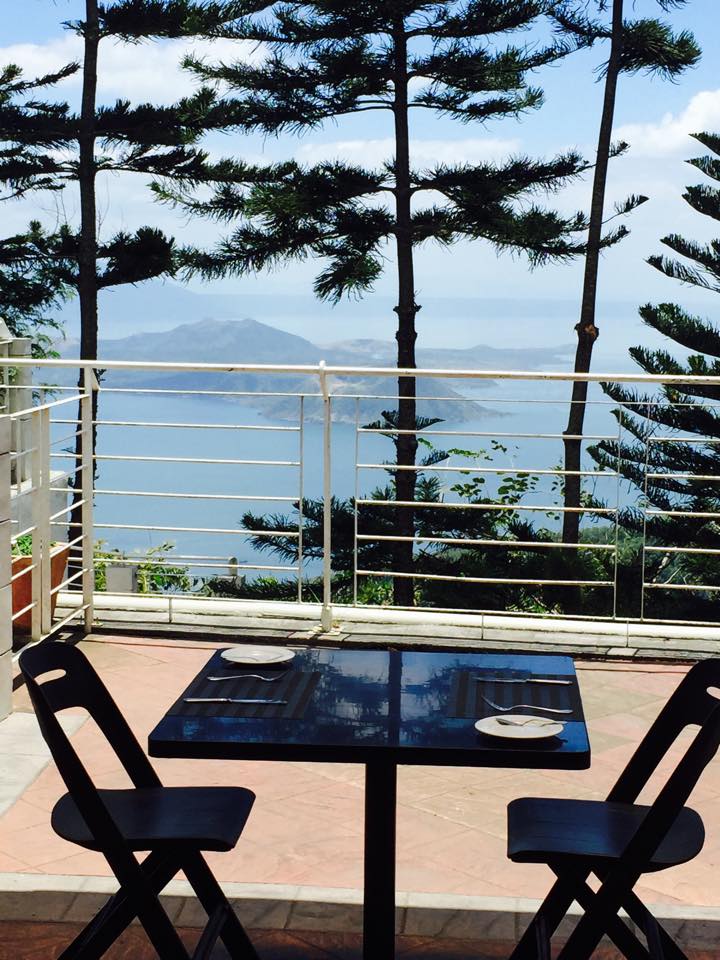 Perched atop a cliff, Cliffhouse Tagaytay provides a mesmerizing view of Taal Lake and the surrounding mountains. The Fire Lake Grill, one of the restaurants within this complex, serves delectable grilled specialties and international cuisine. Enjoy a sumptuous meal while being captivated by the ever-changing beauty of Taal.
3. Balay Dako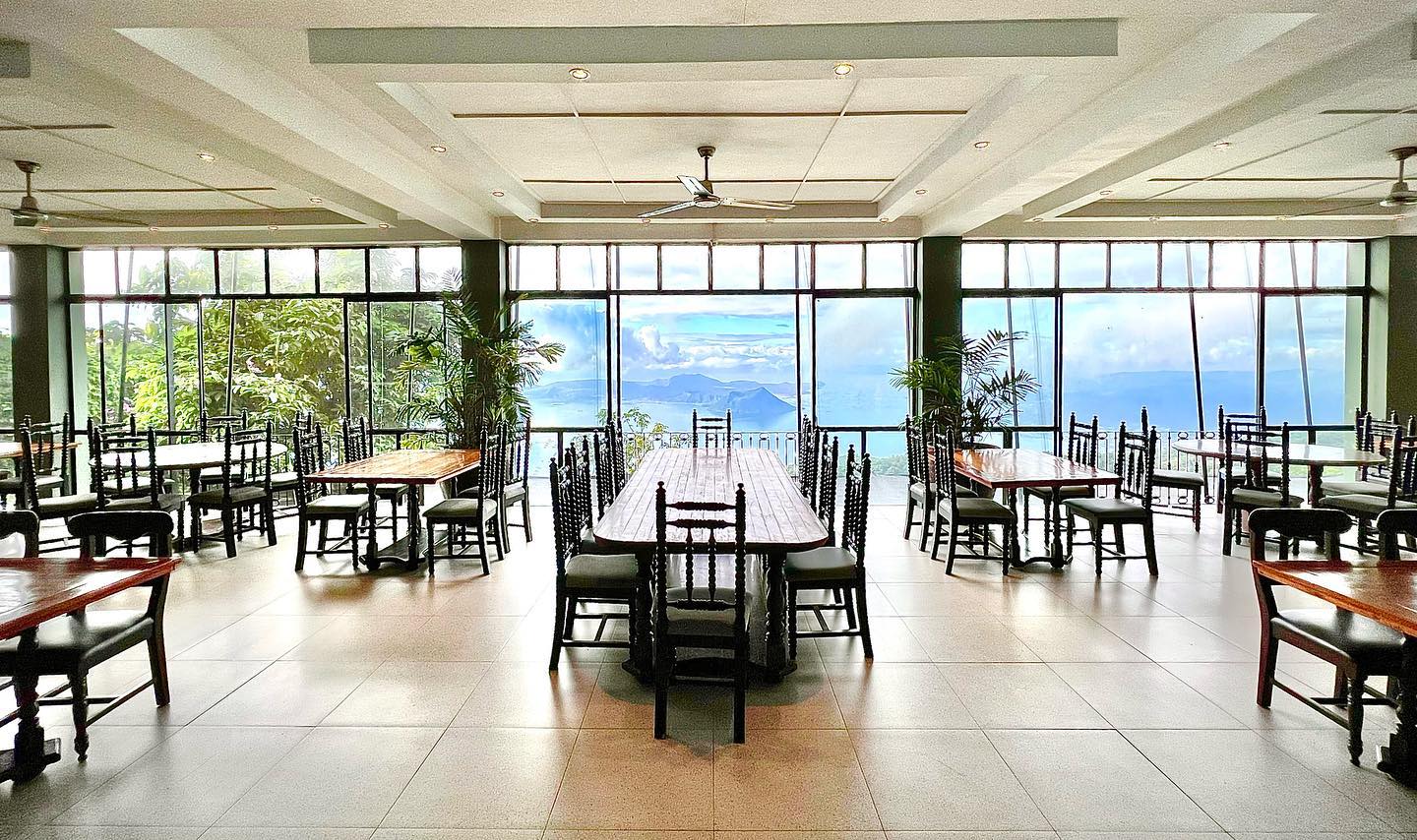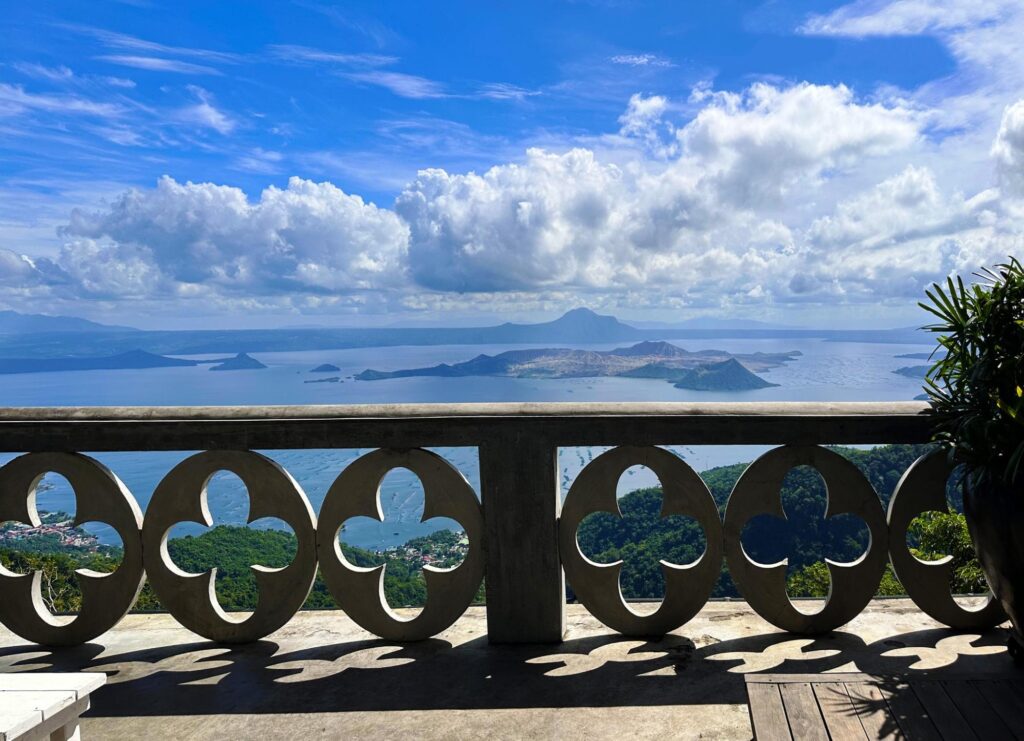 Located at the heart of Tagaytay City, Balay Dako is a restaurant that pays homage to traditional Filipino cuisine. From classic favorites to regional specialties, the menu offers a wide array of choices. The rustic charm of the restaurant is complemented by its spacious veranda, offering an unobstructed view of Taal Lake and the volcano.
4. Bag of Beans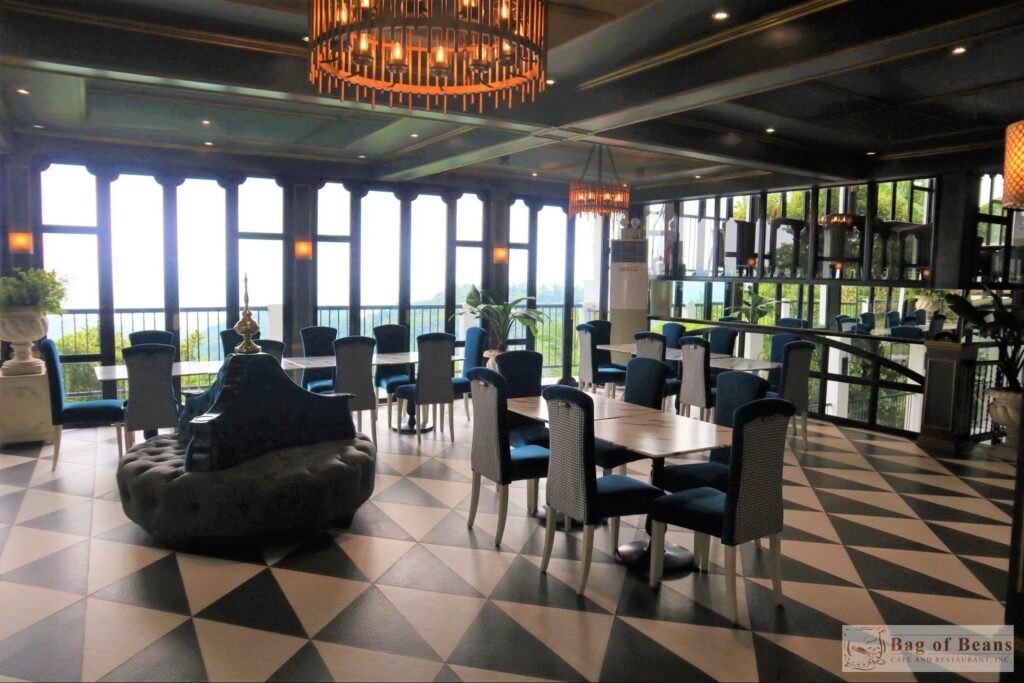 No list of Tagaytay's restaurants with incredible views would be complete without mentioning Bag of Beans. This iconic establishment has become synonymous with Tagaytay's dining scene and is renowned for its comforting ambiance, delectable food, and charming views of the surrounding countryside.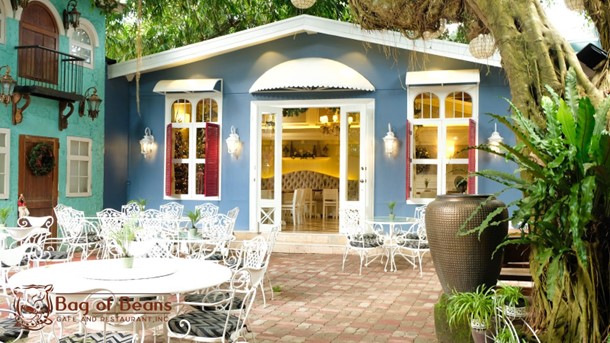 Each Bag of Beans branch in Tagaytay showcases a different ambiance and theme, but all exude home in its elegant and timeless form. One of the highlights of dining at Bag of Beans is the opportunity to enjoy their outdoor seating areas. These beautifully landscaped spaces offer panoramic views of the lush greenery, rolling hills, and even glimpses of Taal Volcano in the distance. It's the perfect setting to relax, unwind, and savor your meal, while immersing yourself in the tranquility of the countryside.
5. Taza Fresh Table, Taal Vista Hotel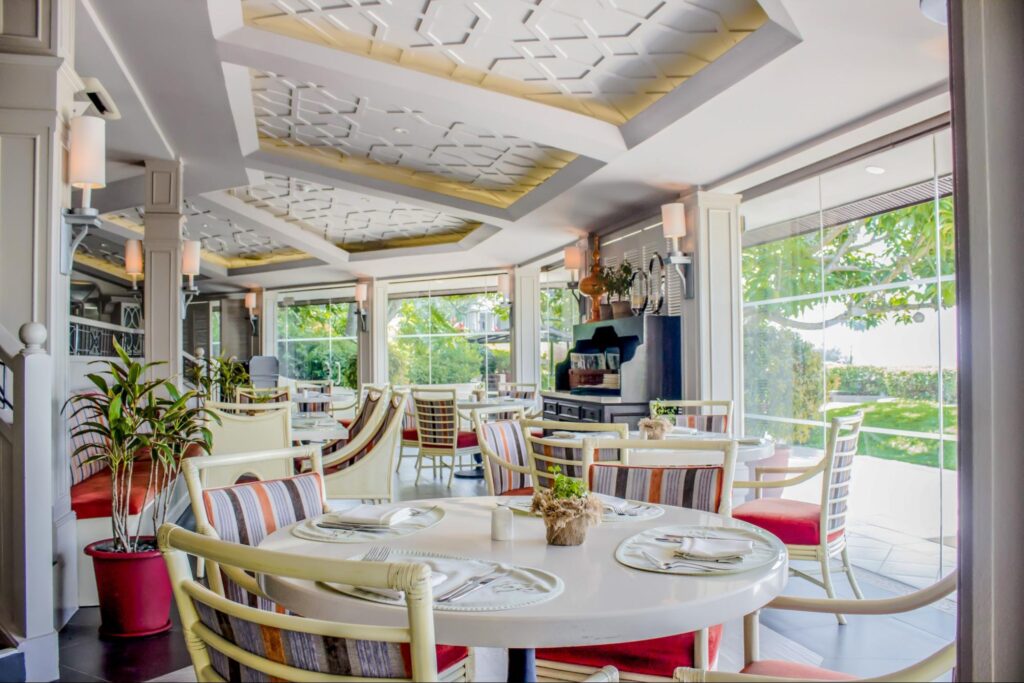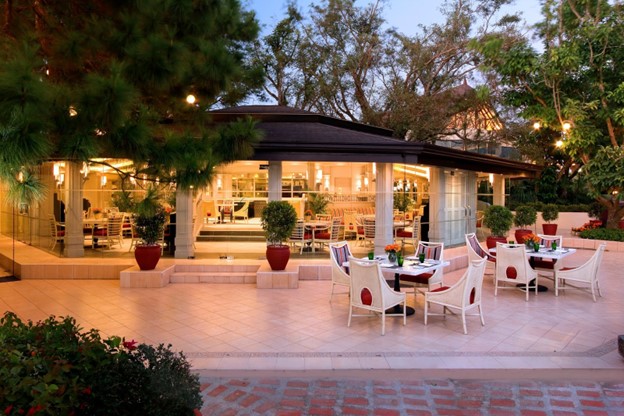 Nestled within Taal Vista Hotel, Taza Fresh Table treats guests to a delightful farm-to-table dining experience. With its floor-to-ceiling windows, the restaurant provides an enchanting view of Taal Lake. The menu features locally sourced ingredients, ensuring that every dish is bursting with freshness and flavor.
6. Sonya's Garden Restaurant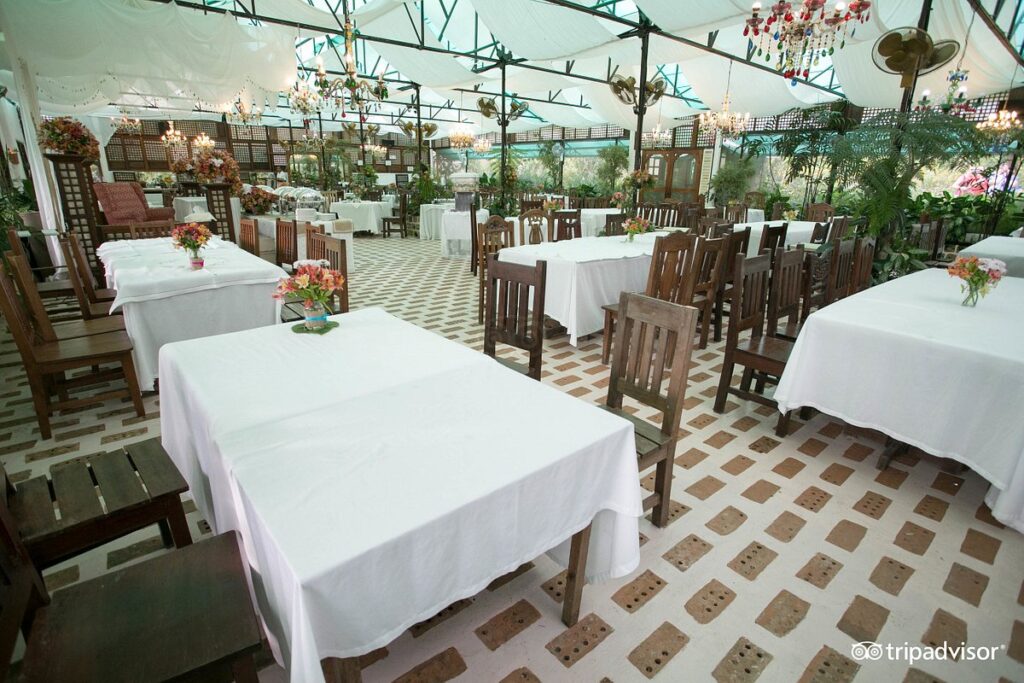 Escape into a tranquil oasis at Sonya's Garden Restaurant, where lush gardens and colorful blooms surround you. Enjoy a relaxing meal amidst nature's beauty, accompanied by the sight of Taal Volcano in the distance. The restaurant serves a variety of organic dishes, including salads, pasta, and delectable homemade bread.
7. Leslie's Ridge & Restaurant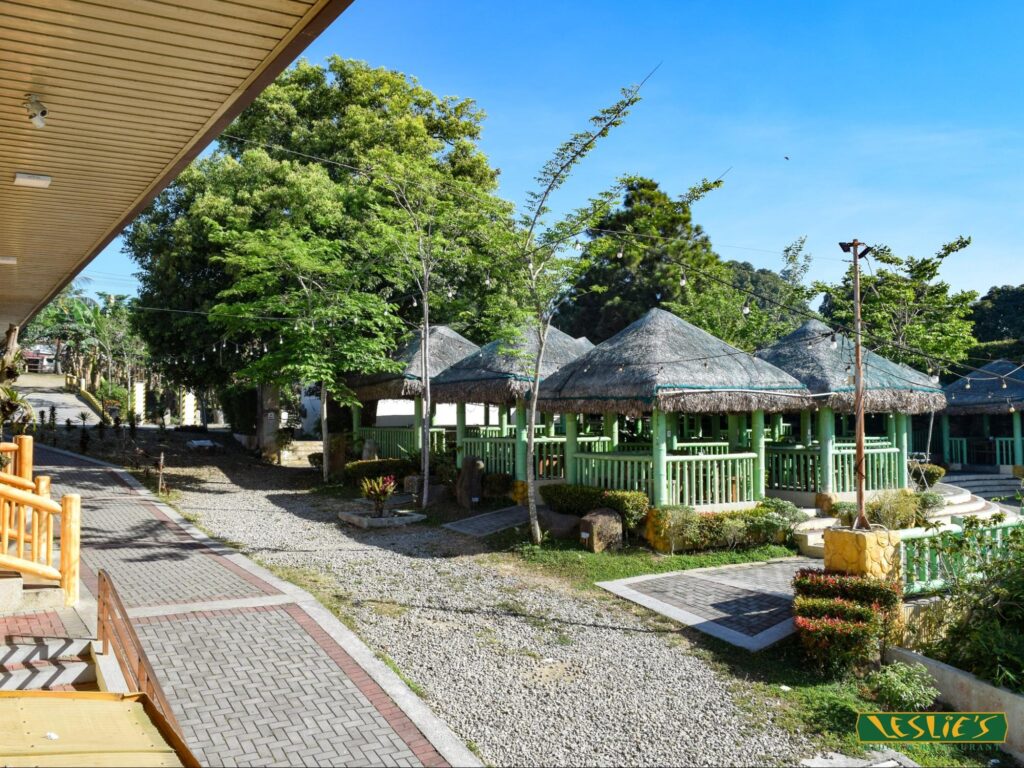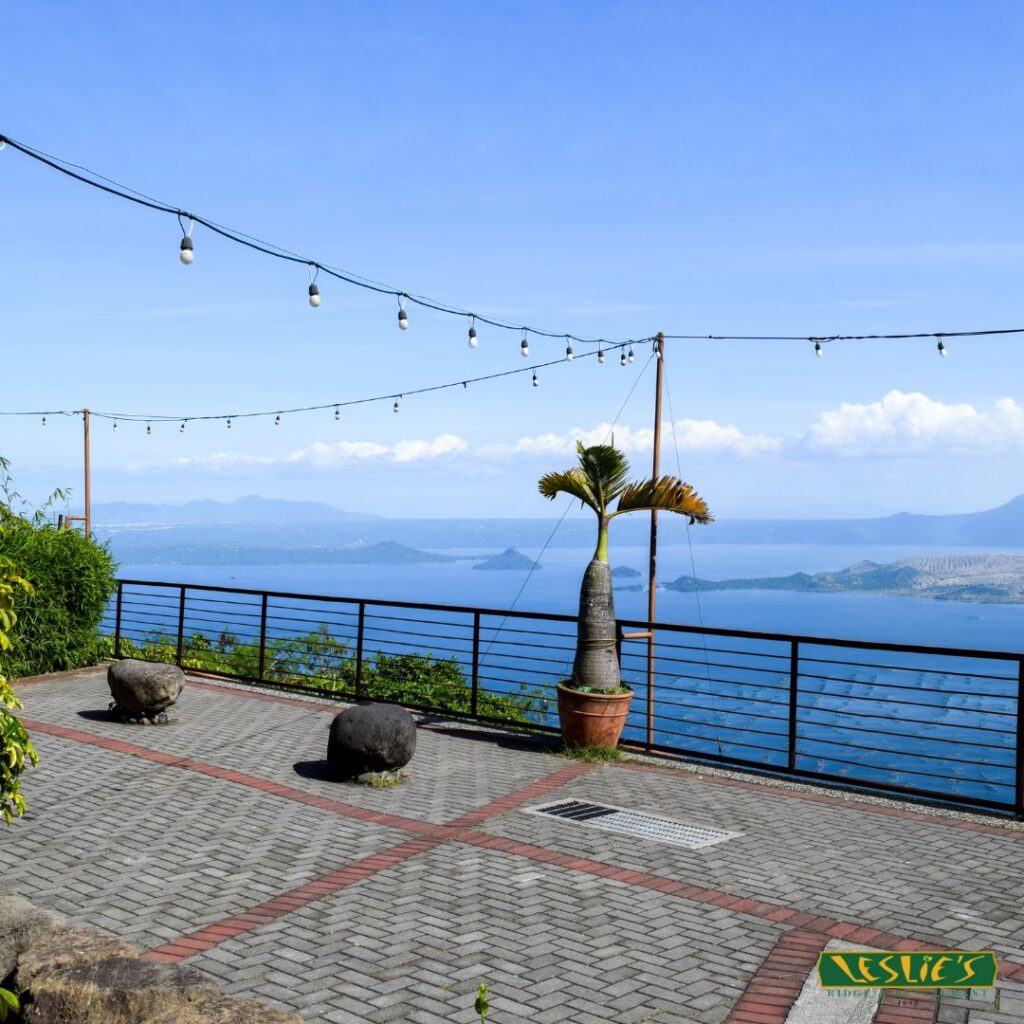 Leslie's Ridge & Restaurant is not just a place to satiate your hunger; it's an experience that combines the best of Filipino flavors with an enchanting view that will leave you spellbound. Whether you're a local resident or a visitor to Tagaytay, dining at Leslie's Ridge & Restaurant is a must for those seeking a memorable culinary journey accompanied by the natural wonder of Taal.
8. Aozora Japanese Cafe and Bistro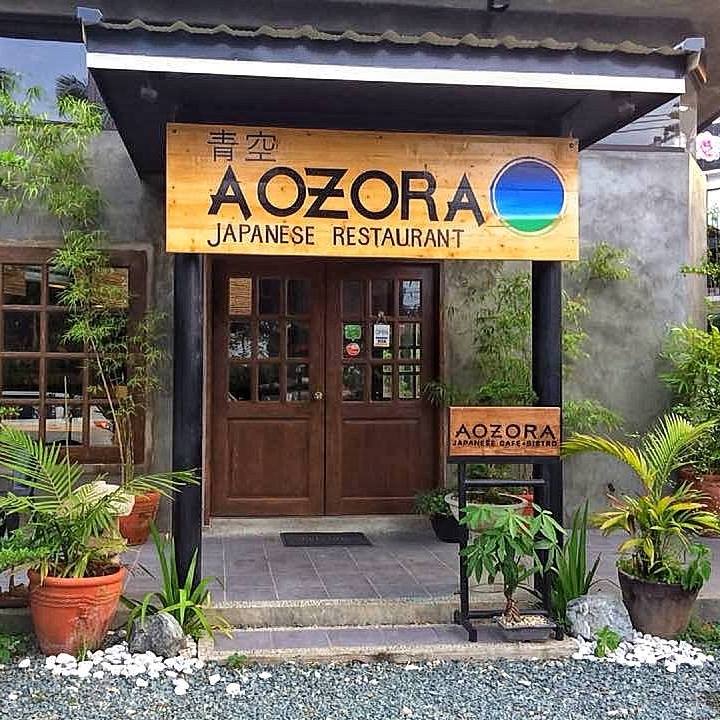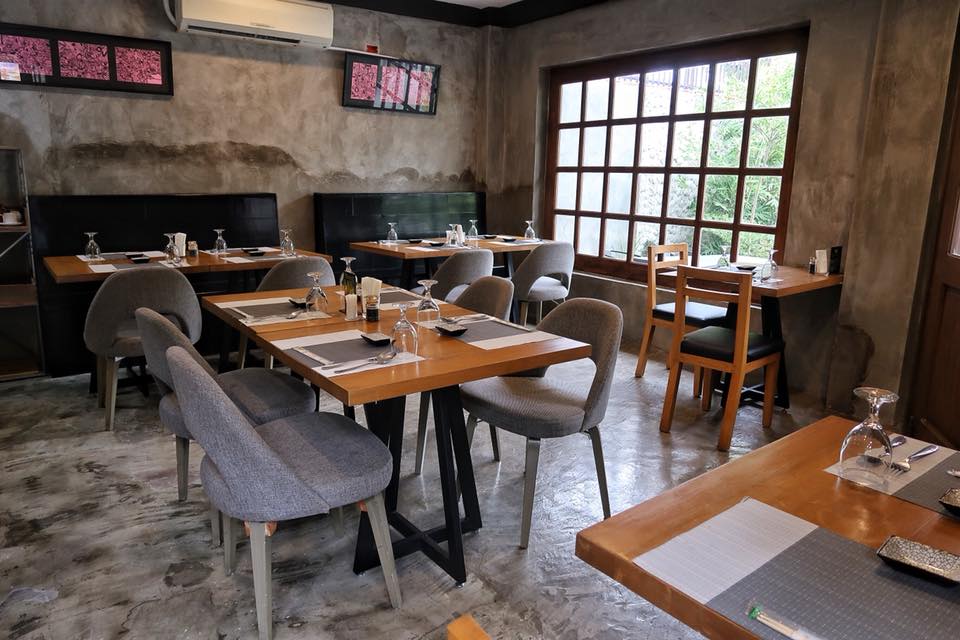 For those craving a taste of Japan amidst the scenic beauty of Tagaytay, Aozora Japanese Cafe and Bistro is the perfect destination. This hidden gem combines authentic Japanese cuisine with a mesmerizing view of Taal Volcano, creating a unique dining experience.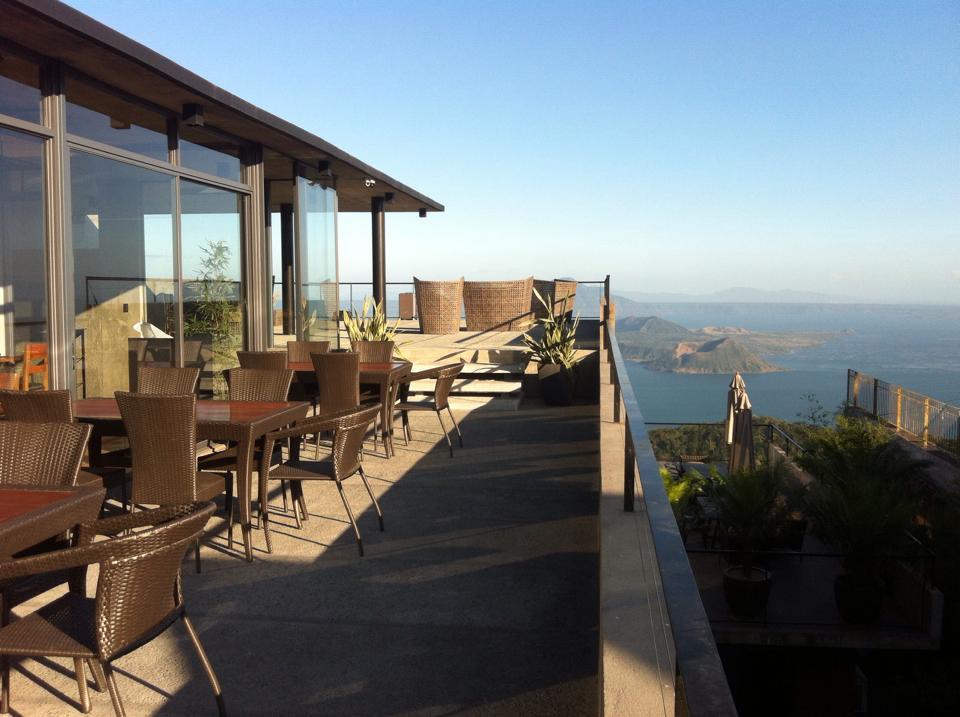 What sets Aozora apart is its location on the ridge of Tagaytay, allowing guests to enjoy an unobstructed view of Taal Volcano. So if you choose to dine indoors or opt for the al fresco seating on the terrace, you will get a good view of its surrounding landscapes.
9. Cabanas Dine and Bar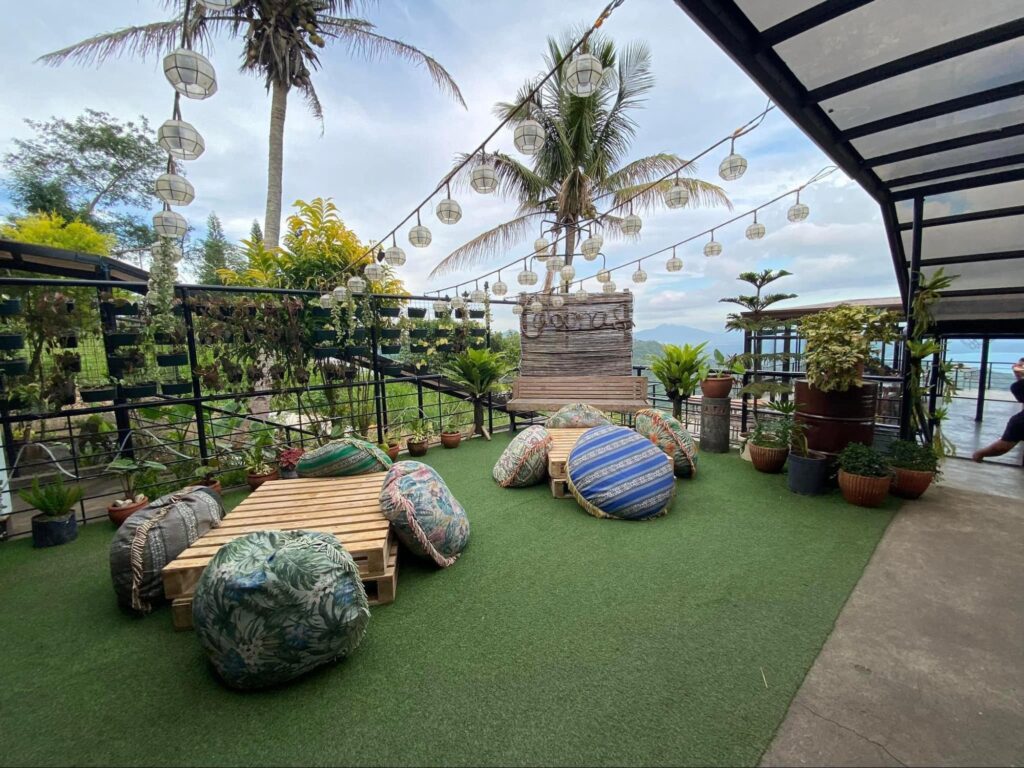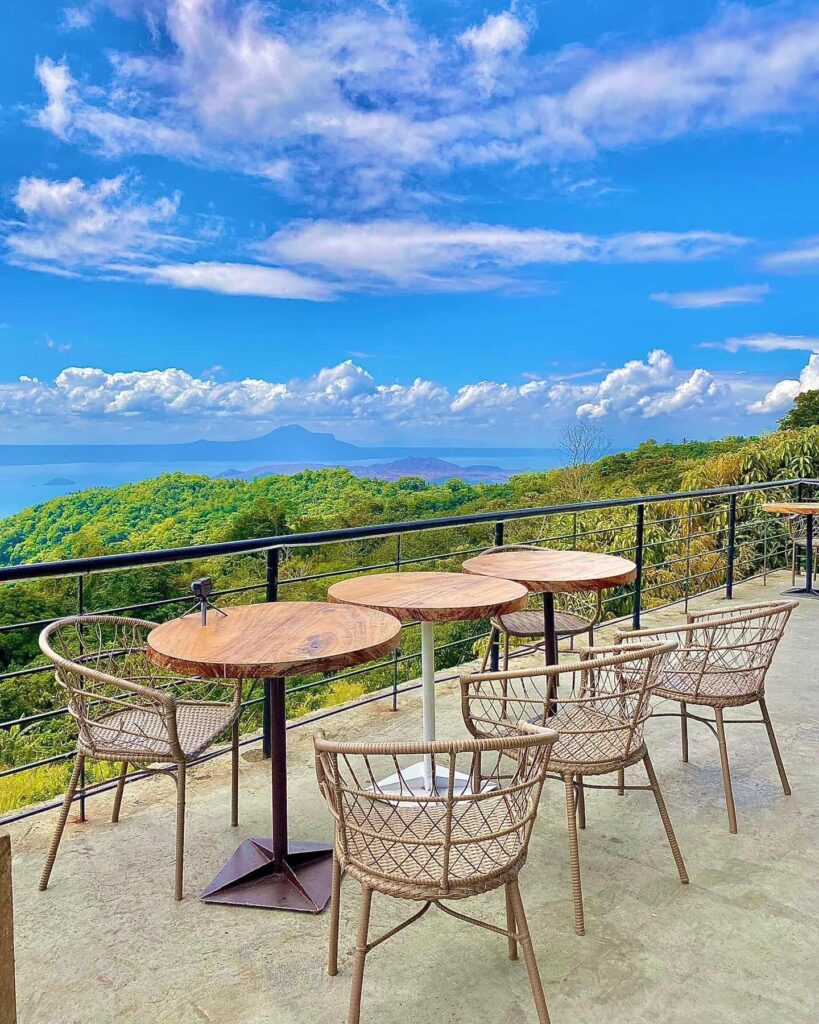 Cabanas Dine and Bar offers more than just a mere dining experience – it immerses you in a seamless fusion of culinary delights and the mesmerizing view of Taal Volcano. Whether you're commemorating a significant milestone, relishing a delightful meal with your dear ones, or simply yearning for a tranquil dining setting, Cabanas Dine and Bar delivers the ideal combination of delectable flavors and picturesque scenery.
10. Lime and Basil Thai Restaurant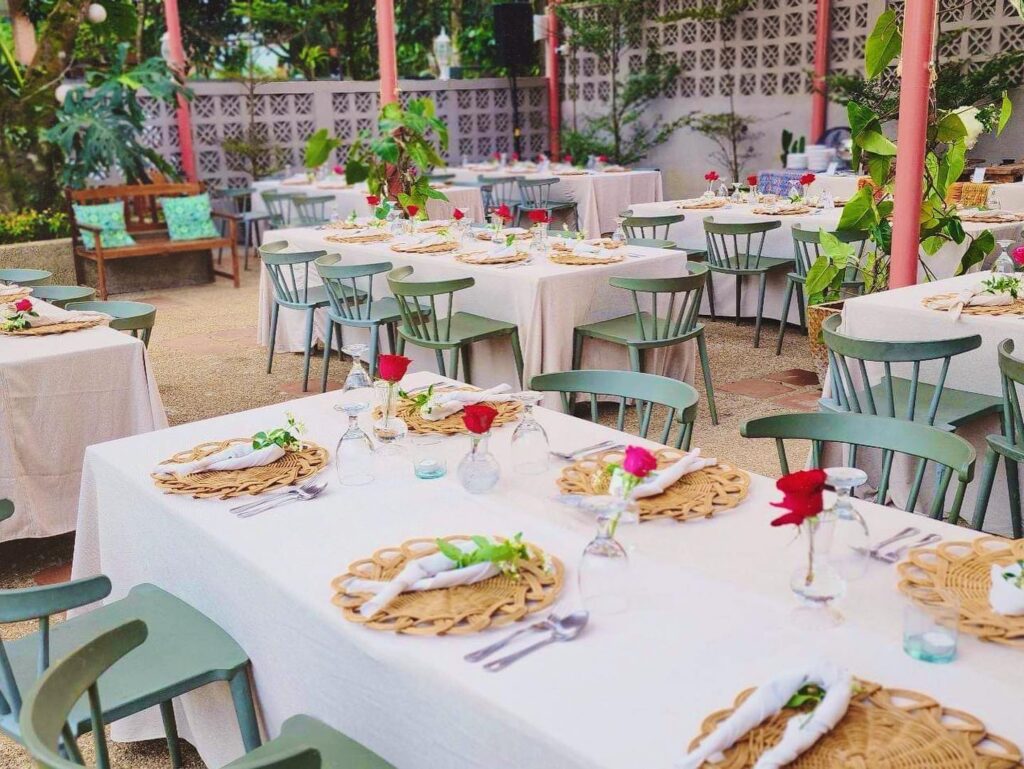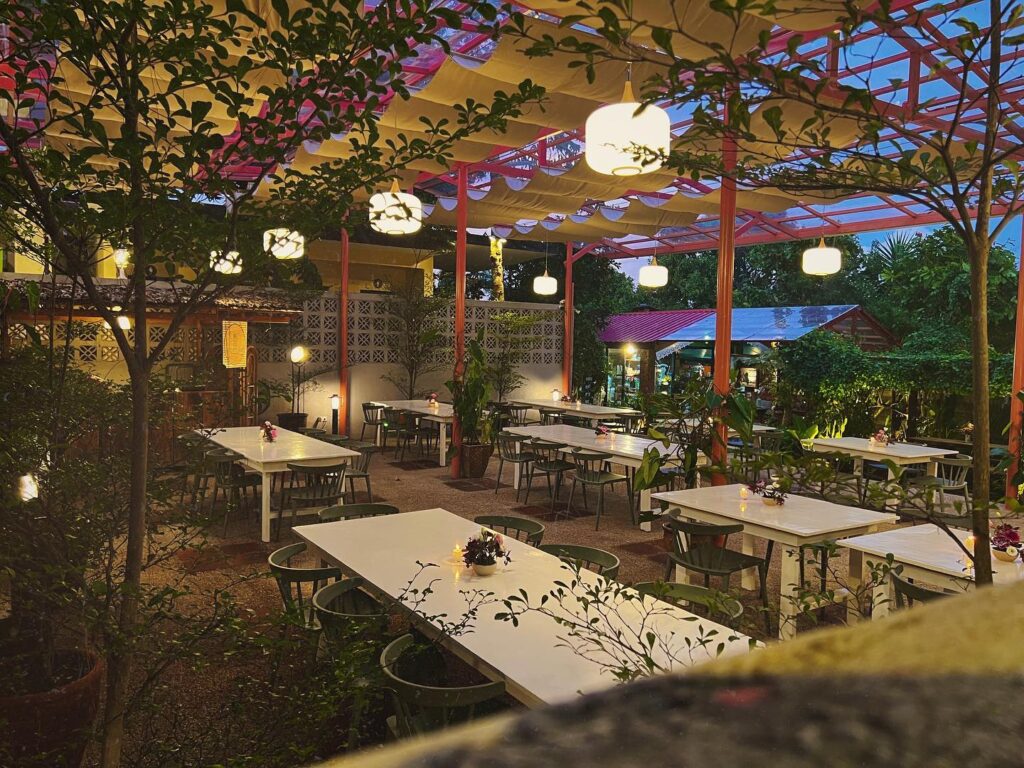 If you're a fan of Thai cuisine and seeking a restaurant with a view of Taal Volcano, Lime and Basil Restaurant in Tagaytay is a culinary gem you won't want to miss. This cozy and vibrant eatery combines the vibrant flavors of Thailand with a stunning backdrop of Taal, offering a memorable dining experience.
11. La Creperie Twin Lakes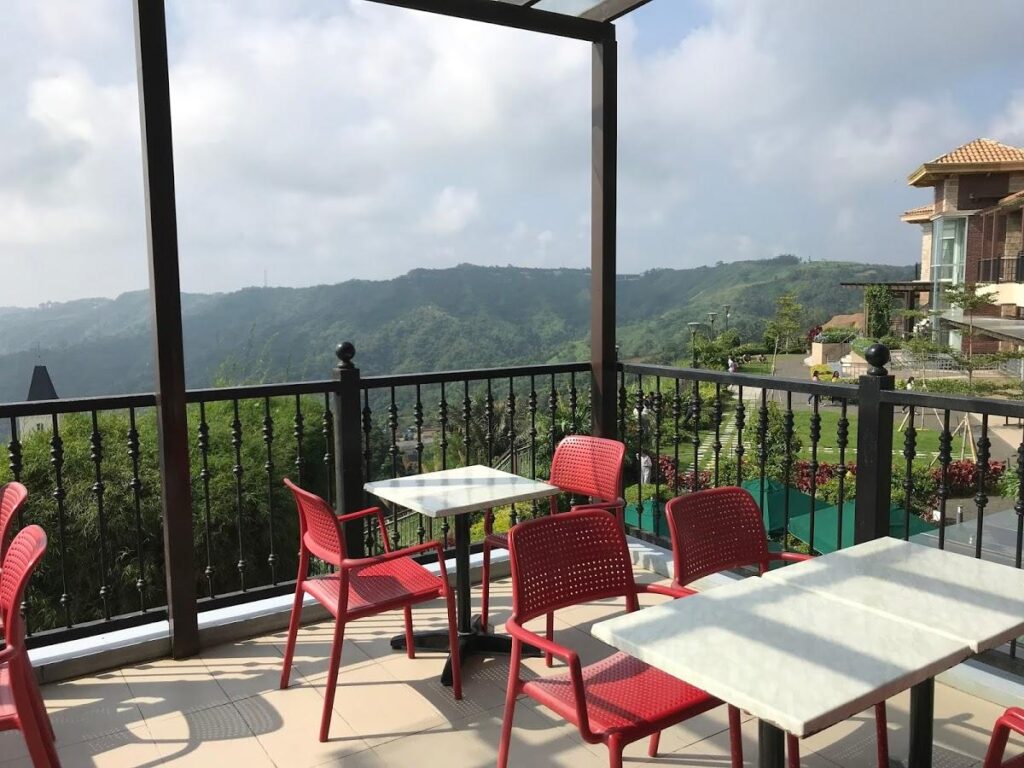 Located amidst the picturesque Twin Lakes development, La Creperie is an enchanting restaurant that serves up delightful flavors of France accompanied by an astonishing vista of Taal Volcano. Step into this cozy creperie and find yourself transported to the charming streets of Paris, where you can indulge in a delightful array of sweet and savory crepes while immersing yourself in the beauty of Tagaytay.
Tagaytay's restaurants with an incredible view of Taal Volcano offer a delightful combination of gastronomy and breathtaking scenery. Whether you're celebrating a special occasion, enjoying a romantic dinner, or simply seeking a serene dining experience, these establishments provide an unforgettable treat for your senses. So, the next time you visit Tagaytay, make sure to visit any of these remarkable restaurants that will not only satisfy your taste buds, but will also offer an amazing view of the majestic Taal Volcano. Eat good food and enjoy the view!