Kickstart the year right by elevating your fitness game! If you're looking for something new to make exercising more fun and exciting, try out indoor cycling. Indoor cycling makes a fine alternative to outdoor cycling because outdoor cycling can present some hazards with all the heavy traffic and lack of proper bike lanes. This particular form of exercise is also most commonly known as 'spinning,' and is now getting more hype from both fitness enthusiasts and rookies who want to begin their fitness journey. Indoor cycling is a great full-body cardio workout that helps enhance cardiovascular health, yet at the same time, does not put too much stress on the joints.
So to get your heart rate pumping and get the sweat you need to relieve stress and improve your overall health, we have listed down indoor cycling studios in Metro Manila that you can visit to level up your weekly workout routine:
1. CycleHouse MNL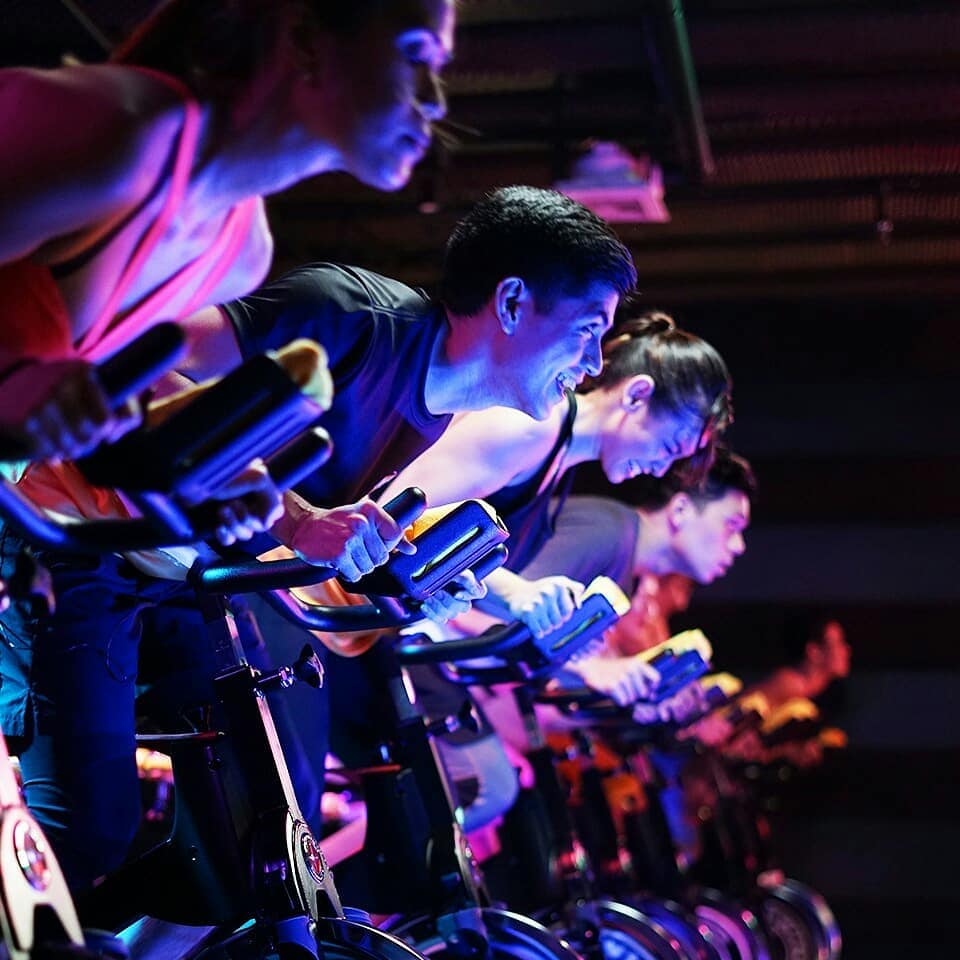 CycleHouse MNL is a rhythm-based indoor cycling studio that combines cardio and strength training for all fitness levels, offering classes that go beyond choreographed, rhythm-based moves, sprints, climbs, and resistance. They aim to create a more enjoyable and fun way of exercising through cycling while riding to the beat of the music, making a positive full mind-body experience for you.
You'll definitely enjoy every session since they use different songs and playlists from known artists that will make you pedal to the beat of the songs.
Location: Three Salcedo Place, Salcedo Village, Tordesillas, Makati City
To get updates and more information about CycleHouse MNL, visit:
2. Electric Studio (Multiple Branches)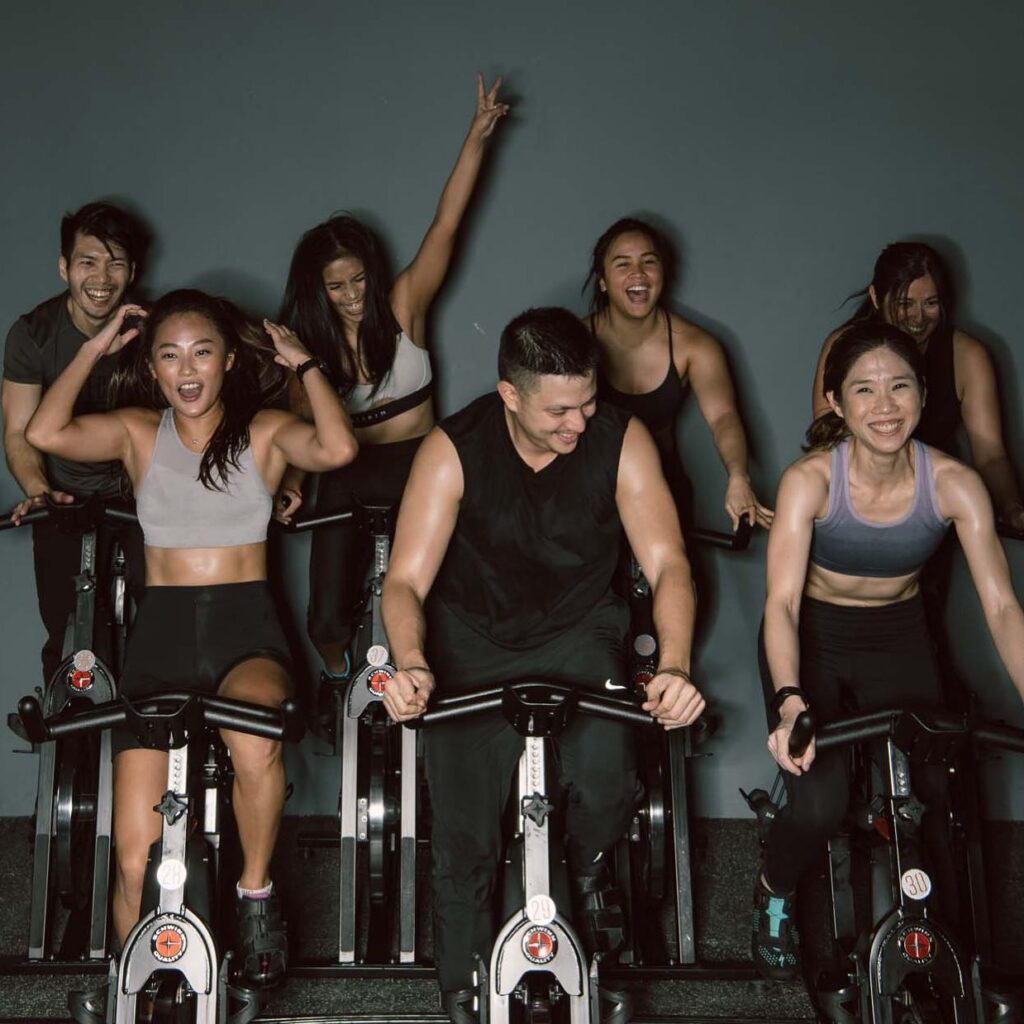 Established in 2015, Electric Studio is the first and largest indoor cycling boutique in the Philippines, offering intense full-body sweat sessions that will give the good boost your body needs. They have also branched out to different locations in Metro Manila where they offer not only indoor cycling and rhythm boxing, but also strength training, HIIT, and flow workouts to provide a diverse range of exercise options that you may want to try and focus on. Electric Studio aims to revolutionize the fitness culture in the country using indoor cycling to build a physically challenging yet energizing workout that will help improve both the mind and body.
Locations:
Ortigas Branch
The Podium, Ortigas Center, Mandaluyong
Makati Branch
Ground Floor, Two Central Building, 107 Valero St., Salcedo Village, Makati City
Taguig Branch
2nd Floor, Electric Studio, 8 Forbestown Rd, Taguig
To get updates and more information about Electric Studio, visit:
3. Ride Revolution (Multiple Branches)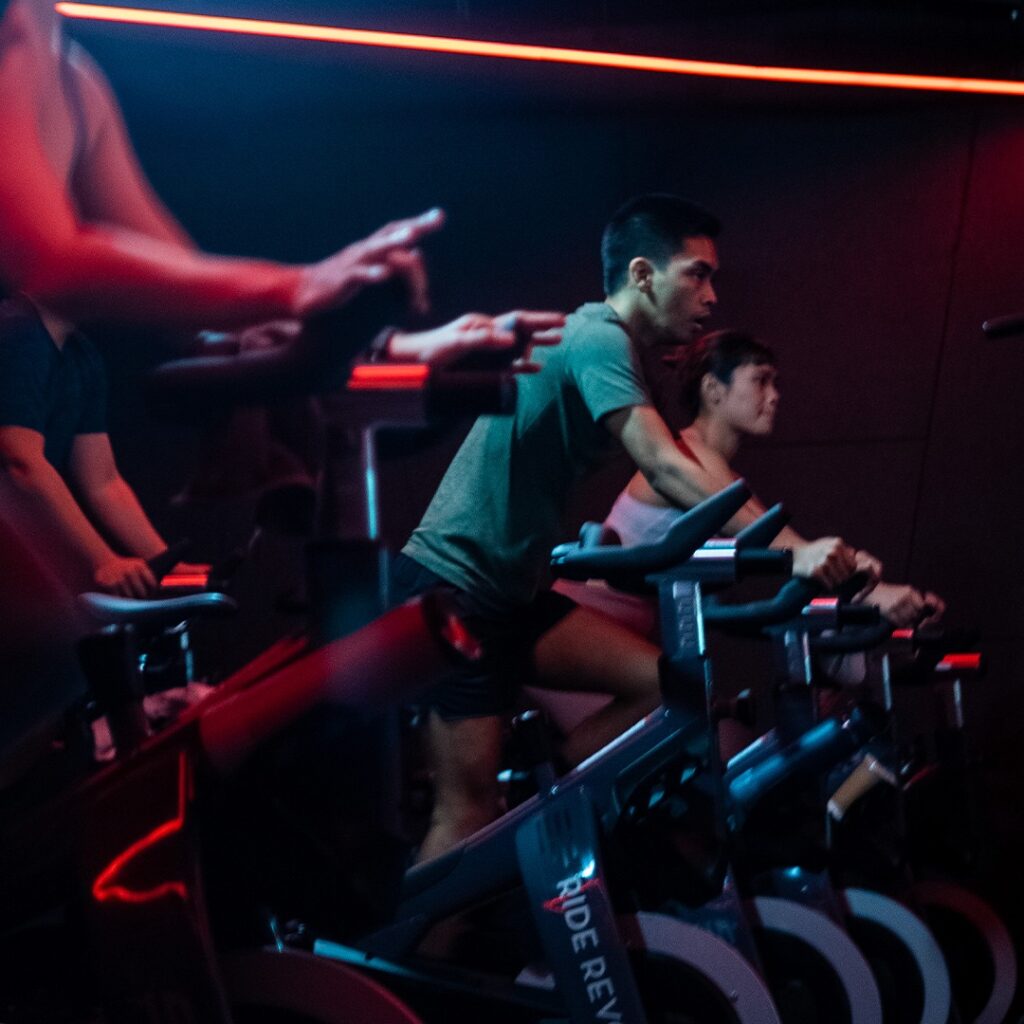 Ride Revolution is an indoor cycling boutique that offers the ultimate sweat sesh through a 45-minute high-intensity full-body workout that promotes wellness for your mind and body. Ride Revolution also emphasizes that through their indoor cycling classes, you are not just able to work the legs because you'll be making use of targeted body movements, resistance training, and light hand weights, helping you achieve more toned abs and lean arms.
Take note that Ride Rev offers a "pay-as-you-train" model, which means you only need to buy your classes and book a bike online — no contracts or commitments. Each class is also unique since instructors set a personalized playlist and routine that everyone can enjoy listening and riding along. Aside from in-studio classes, Ride Rev also offers online classes and on-demand videos.
Locations: Ortigas, Makati City
To get updates and more information about Ride Revolution, visit:
4. Saddle Row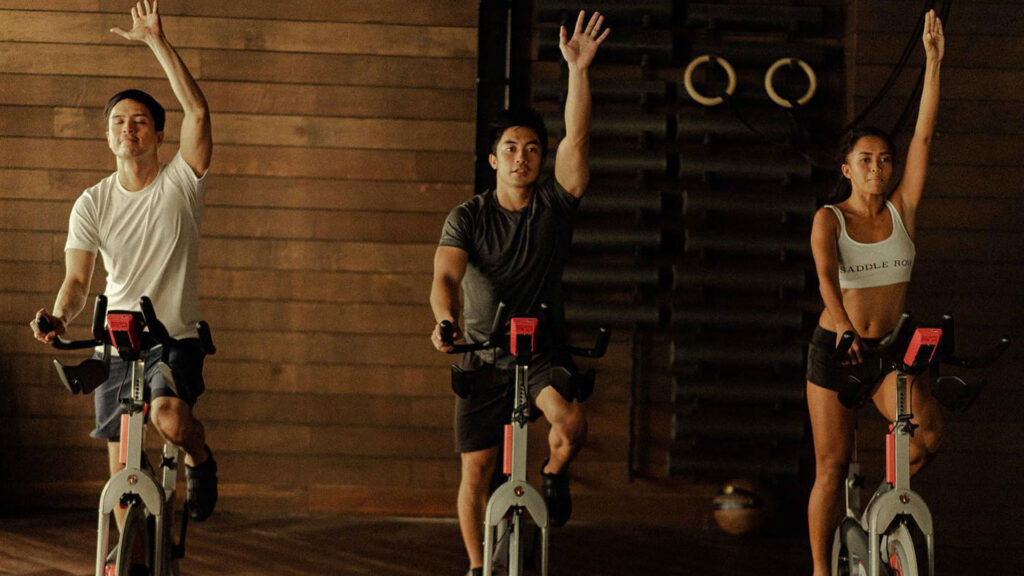 Saddle Row is a boutique fitness studio, that brings together two sports: cycling and rowing. With these two sports, they were able to custom-fit indoor workout programs that highlight both cycling and rowing, which are also equally great for intense full-body workouts. Saddle Row also offers Realign classes that include active recovery from high-intensity workouts, dance-based full-body cardio, and more that uses little to no equipment.
Location: 3/F Power Plant Mall, Makati City
To get updates and more information about Saddle Row, visit:
5. Perigon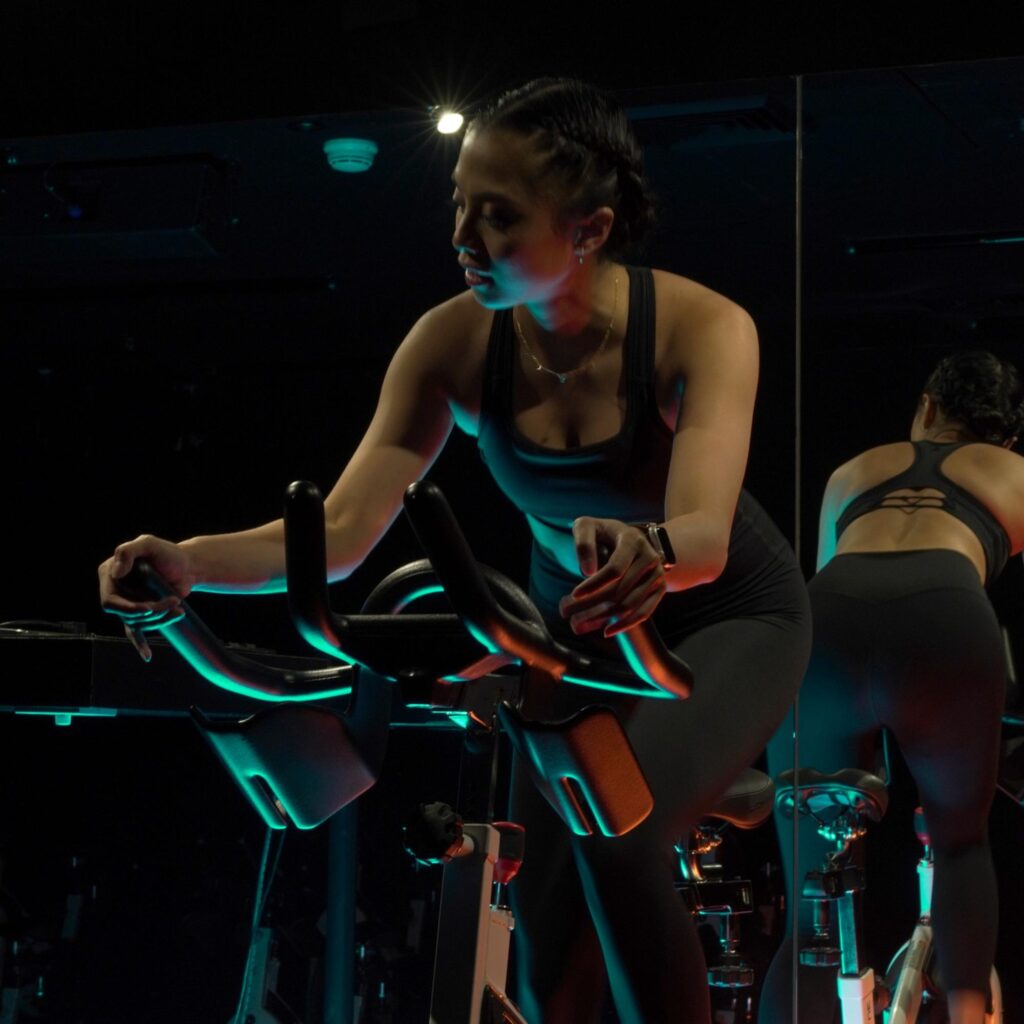 Perigon is an indoor cycling studio in San Juan that believes in the "progress not perfection" mentality — so instead of focusing on the results, they encourage people to push forward daily to be better bit by bit. No matter what fitness level you are in; whether you are a seasoned athlete, an undercover athlete, or just a beginner, you will surely enjoy the classes offered by Perigon. They also offer digital classes that you can sign up for if you prefer to work out at home.
Location: Unit 203 2/F, Santolan Town Plaza, 276 Col. Bonny Serrano Ave, San Juan City
To get updates and more information about Perigon, visit:
The fitness industry has certainly evolved throughout the years with the various sets of equipment that we can now make use of as well as the wide range of targeted exercises that we can do. People have also come to appreciate the importance of fitness and how it can improve not only our physical body but also our mental health. What's great is that these indoor cycling studios do not just simply focus on achieving a "fit body" because they give a large emphasis on changing the way Pinoys see exercising by making it more enjoyable and exciting.
So how about you? Do you plan on trying out any of the indoor cycling studios mentioned above?