As the vegan lifestyle continues to gain popularity worldwide, the Philippines, particularly Metro Manila, has also become a hub for innovative and delicious vegan cuisine, providing Filipinos with a wide range of plant-based and healthy dishes to delight their taste buds.
Related: 6 Vegan Ice Cream All Made by Local Filipino Brands
With that said, in this blog, we have listed down some of the must-try vegan restaurants around Metro Manila. So without further ado, let's dig in!
1. Corner Tree Café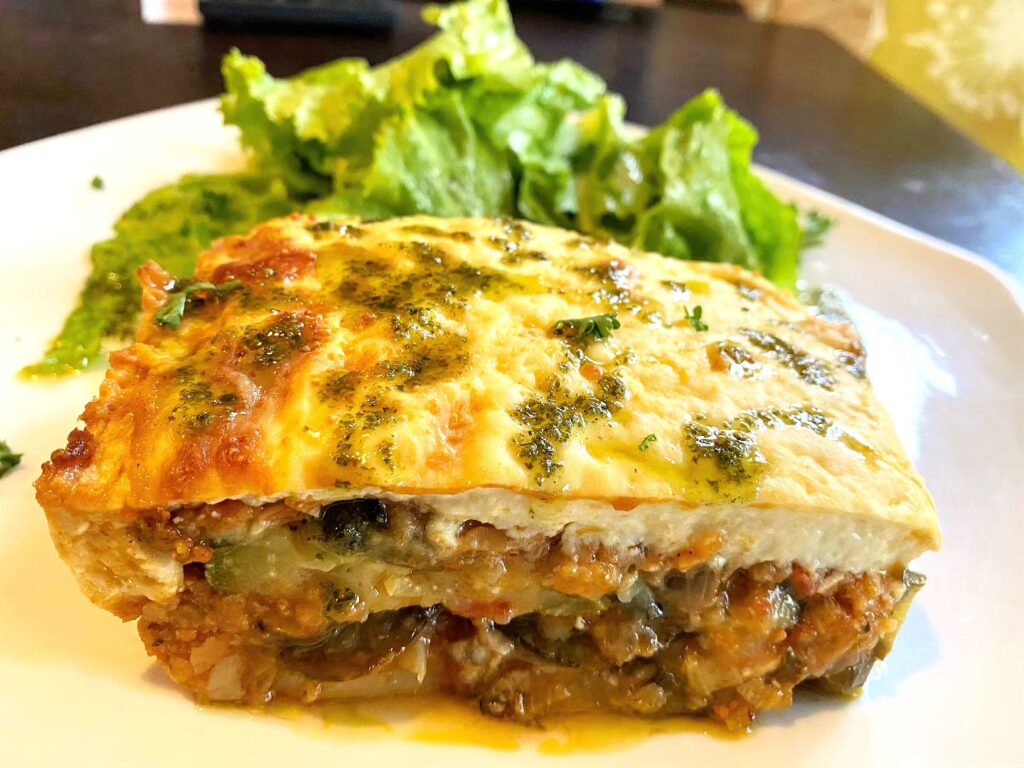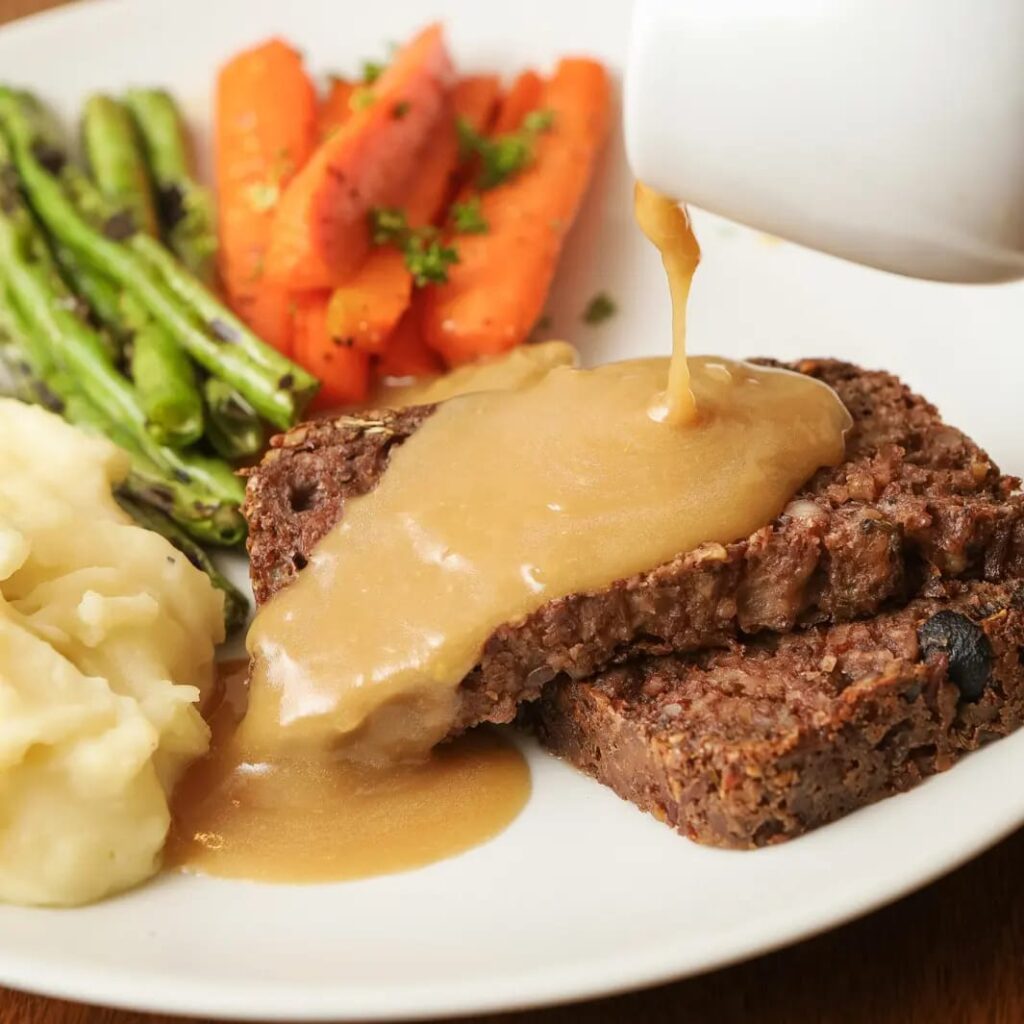 Nestled in a quiet corner of Makati City, Corner Tree Café offers a delightful fusion of Filipino and international flavors. They serve a wide array of Asian, Western, and Middle Eastern vegan dishes as well as non-vegan and gluten-free dishes, which are all thoughtfully prepared using organic and locally sourced ingredients. Aside from their regular menu, Corner Tree Café also offers weekly specials that are, at times, inspired by current events or international days.
Location: 150 Jupiter St., Bel-Air, Makati City
Operating Hours:
Monday, 10:00 AM to 9:00 PM
Tuesday – Sunday, 10:00 AM to 10:00 PM
2. Cosmic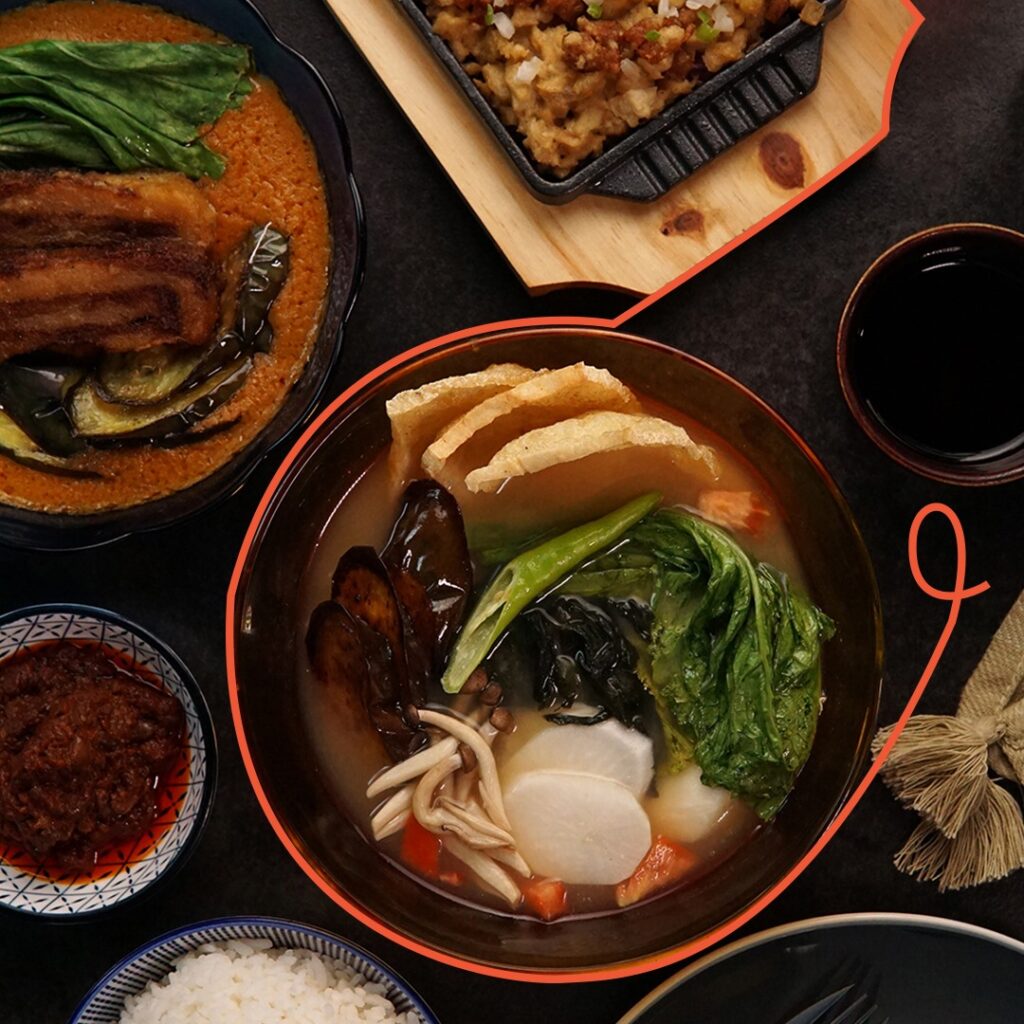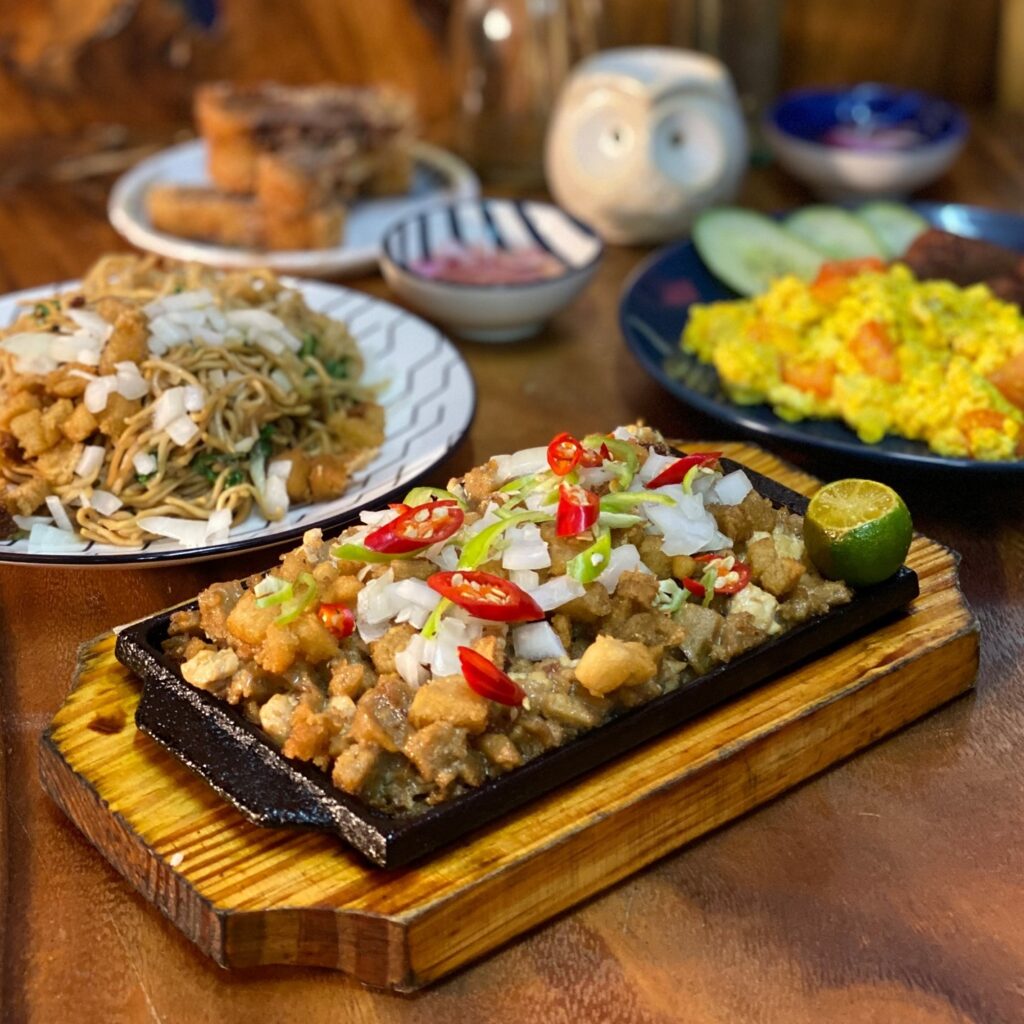 Cosmic is a unique vegan restaurant that focuses on creating plant-based versions of popular Filipino comfort food. Here, you can enjoy vegan versions of the classics like tapa, sisig, kare-kare, sinigang, and more! The chefs at Cosmic have mastered the art of creating meaty textures and flavors using plant-based ingredients, making it a go-to spot for those craving Filipino cuisine.
Location:
Makati Branch: 4980 P. Guanzon St. Makati City
Pasig Branch: 7 San Rafael St. Brgy. Kapitolyo, Pasig City
Operating Hours:
10:00 AM to 5:00 PM
Pasig (Kapitolyo) Branch is closed every Monday
Makati (Poblacion) Branch is closed every Tuesday
3. The Vegetarian Kitchen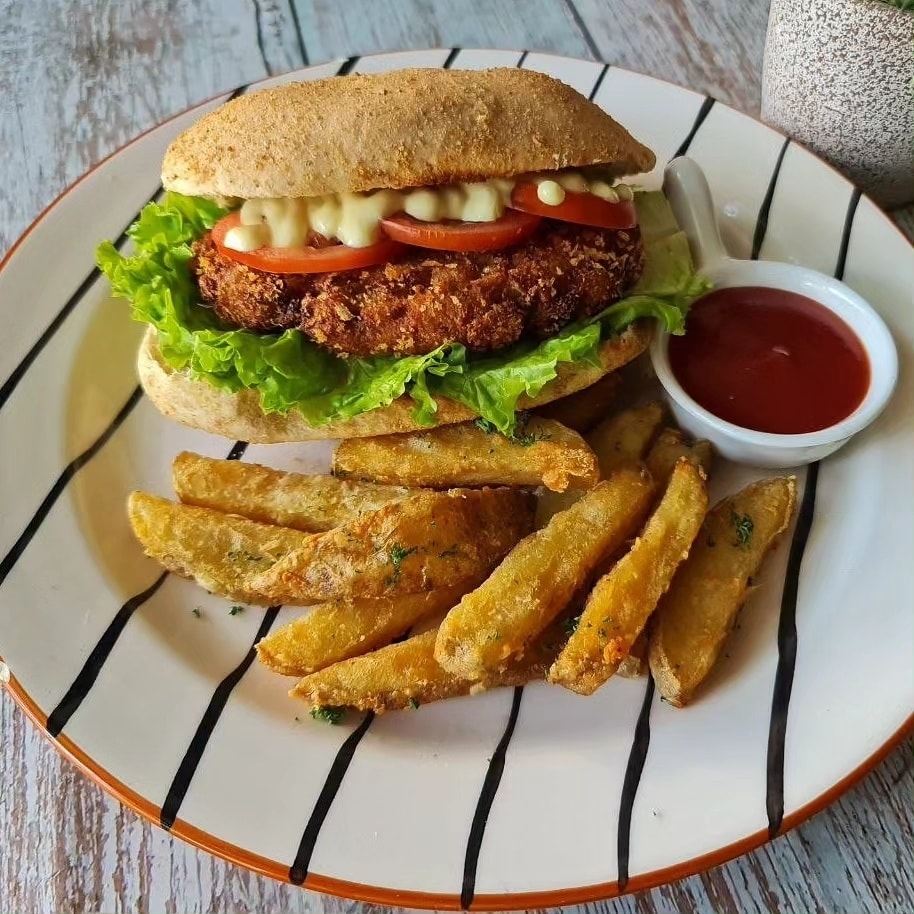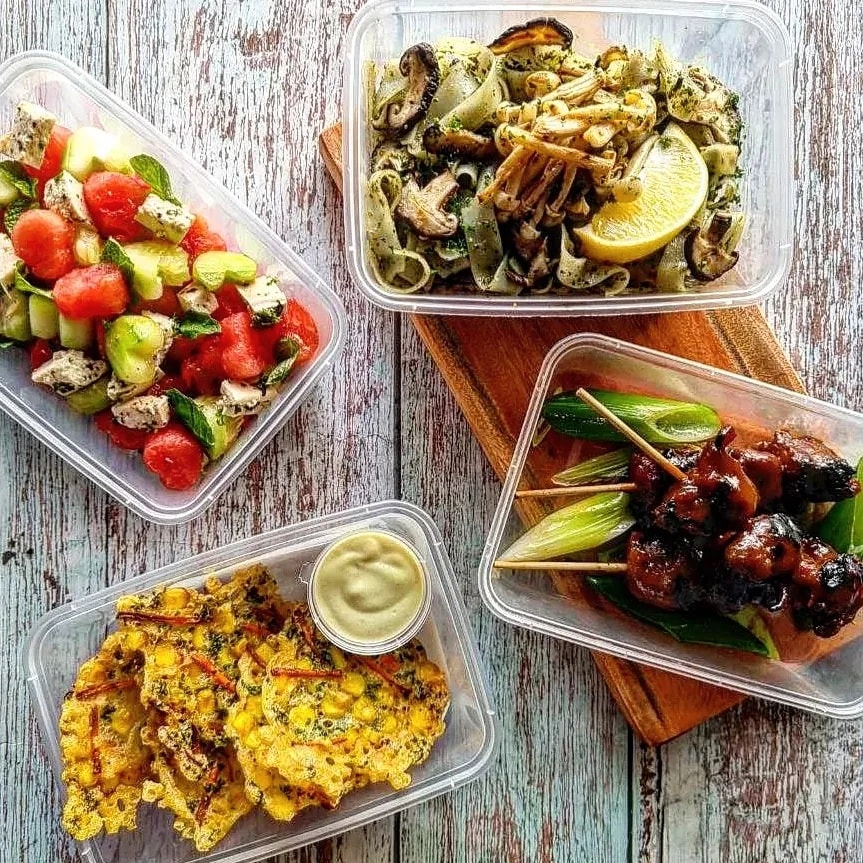 The Vegetarian Kitchen is a hidden gem for vegan food enthusiasts. They offer a wide range of comfort dishes that will satisfy your taste buds guilt-free as they are all made with different kinds of veggies. The Vegetarian Kitchen also provides a cozy and relaxed ambiance, perfect for a delightful dining experience.
Location: 62 B Mother Ignacia Avenue, Diliman, Quezon City
Operating Hours:
Tuesday – Sunday, 11:00 AM to 6:00 PM
Closed every Monday
4. Green Bar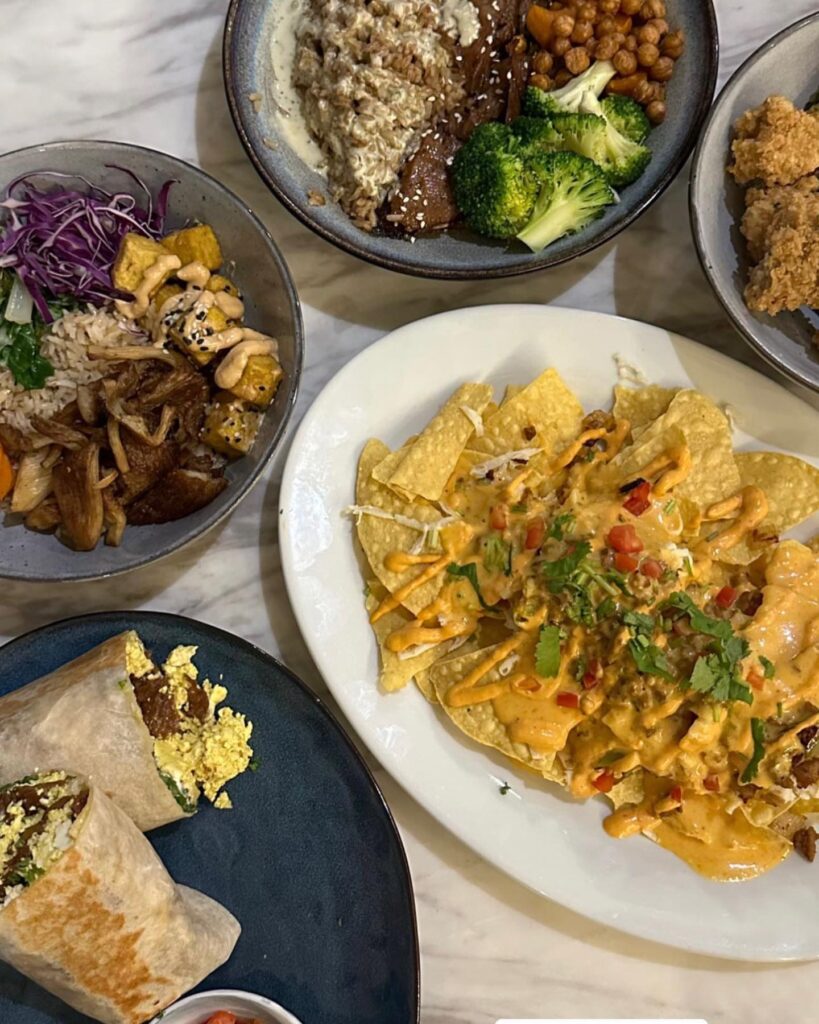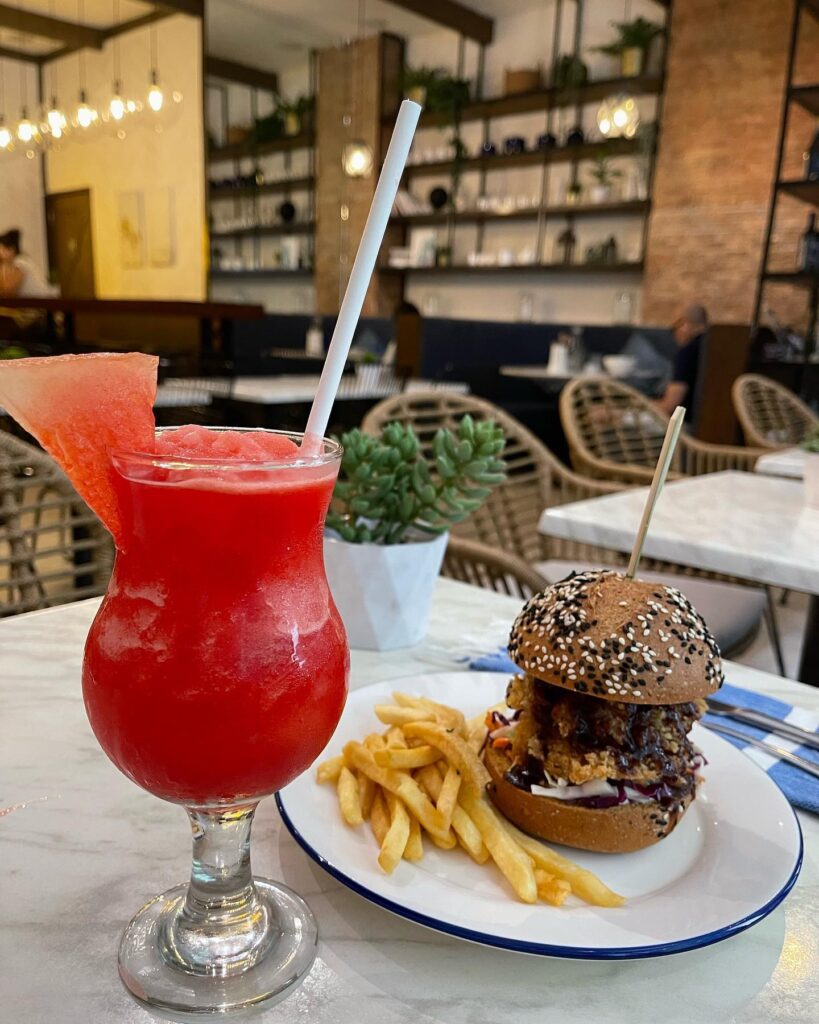 If you're looking for a new restaurant to try in Makati, then you may want to check out Green Bar! It is a restaurant, bar, and bakery that serves a variety of delectable plant-based dishes that will take eating healthy to the next level. From all-day breakfast dishes such as Chia Pancakes and Sausage Egg Muffin to burgers and wraps to salads, desserts, smoothies, and more, Green Bar will delight your taste buds. Whether it's a casual dine-out with family and friends or a celebratory dine-out, this place is also perfect since it showcases a snug and welcoming vibe.
Location: 106 Aguirre, Legazpi Village, Makati City
Operating Hours:
Sunday – Thursday, 8:00 AM – 10:00 PM
Friday & Saturday, 8:00 AM – 11:00 PM
5. Wabi-Sabi Noodle House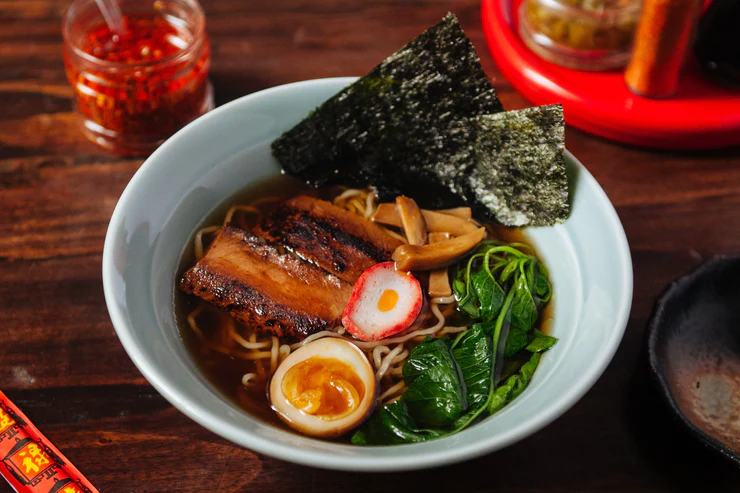 Who says you can't have a whole good bowl of ramen guilt-free? For Japanese food lovers who want to try a healthier alternative, Wabi-Sabi Noodle House is a good choice. This cozy and minimalist restaurant specializes in plant-based ramen, soba, and other Japanese noodle dishes. The menu at Wabi-Sabi showcases their dedication to creating flavorful broths and perfectly cooked noodles using only plant-based ingredients. Whether you choose their classic Shoyu Ramen or Tonyu Ramen, each bowl is crafted with attention to detail, resulting in a truly satisfying dining experience.
Location:
Tomas Morato Branch: Pos Bldg., Sct.Madriñan, Tomas Morato Ave, Quezon City
Makati Branch: UG-4 MCS Fernando, Makati Cinema Square, Fernando St, Cor Chino Roces Ave, Makati
Operating Hours: Monday – Sunday, 12:00 PM to 9:00 PM
Metro Manila's vegan dining scene is flourishing, offering an array of options to cater to the growing demand for plant-based cuisine. Whether you're a vegan, vegetarian, or simply looking to explore healthier food choices, these restaurants provide exceptional dishes that will satisfy your cravings and leave you wanting more.