Whether it's watching from the television, laptop, or smartphone, most of us can agree that we, Pinoys, love watching a good movie or TV show to either pass the time or just simply relax after a long day.
Related: 7 Must-Watch Filipino Animated Movies and Series That Need More Hype
As the year 2023 continues to unfold, the Philippine entertainment industry also continues to produce a diverse range of stories that reflect the nation's culture, history, and contemporary issues. So in this article, we will present an exciting watchlist that encompasses various genres and highlights the brilliance of Filipino storytelling. Get ready to immerse yourself in the vibrant narratives, superb acting, and heartfelt emotions that make Filipino cinema and television so remarkable.
Movies
1. Ten Little Mistresses
Ten Little Mistresses | Trailer
If you're into a little bit of the psychological combined with dark comedy and mystery themed movies, you are definitely in for a treat on this one. Ten Little Mistresses (Sampung Mga Kerida), given its title, may seem like a typical mistress plot that's depicted in some Filipino movies and TV shows. But it's actually different and surprisingly well-thought out, making it quite a unique plot, especially in the Filipino movie scene.
This film centers on a billionaire widow named Don Valentin Esposo and his ten mistresses who aspire to become his new legal wife. He gathers all of them in his mansion, apologizes for the way he has treated them, and showers them with ridiculously expensive gifts. However, during the gathering, he suddenly dies, leaving all his mistresses baffled and searching for the possible suspect to his death. Now this is where the story gets interesting!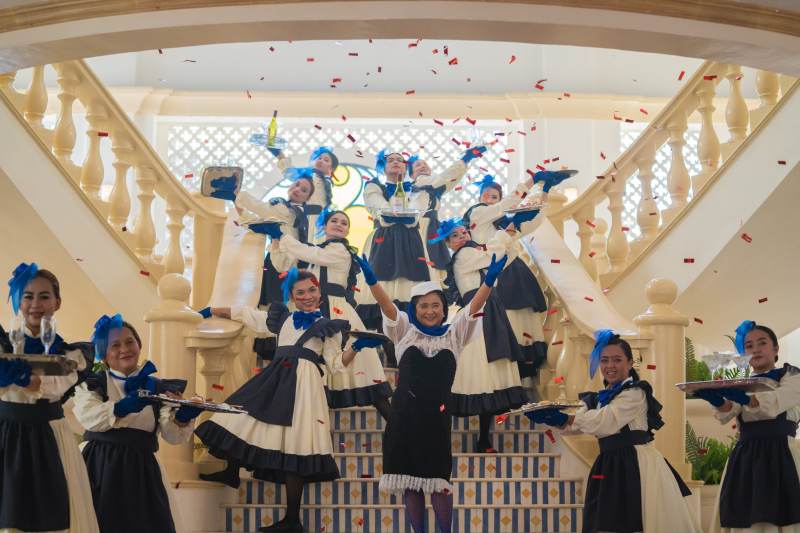 You will be seeing familiar faces in this movie, as the cast includes some of the well-known Filipino actors and actresses in the country: Eugene Domingo, John Arcilla (as Don Valentin), Arci Muñoz, Pokwang, Carmi Martin, Agot Isidro, Christian Bables, and more. Ten Little Mistresses is also the first Filipino-produced film to be launched on Amazon Prime Video. You can check this movie out on Amazon Prime Video!
2. Spellbound
Spellbound Official Trailer | Bela Padilla, Marco Gumabao | February 1 In Cinemas Nationwide
For those who love watching various Korean movies of different genres, Spellbound may be your cup of tea since it's a Filipino adaptation of the Korean romantic-comedy-horror movie of the same name.
This film revolves around Yuri (played by Bella Padilla), a woman who has developed an uncanny ability to attract ghosts after surviving an accident during her high school days. With the ghosts constantly bothering her and showing up even to her family members, she becomes troubled and her family eventually had to distance themselves, so as not to get entangled with all the ghostly situations, leaving Yuri lonely.
But one night, Yuri meets Victor (played by Marco Gumabao), a charming street magician who makes her the inspiration of his horror magic show. Due to a ghost encounter, Yuri and Victor become close and form a bond, leading them to fall in love.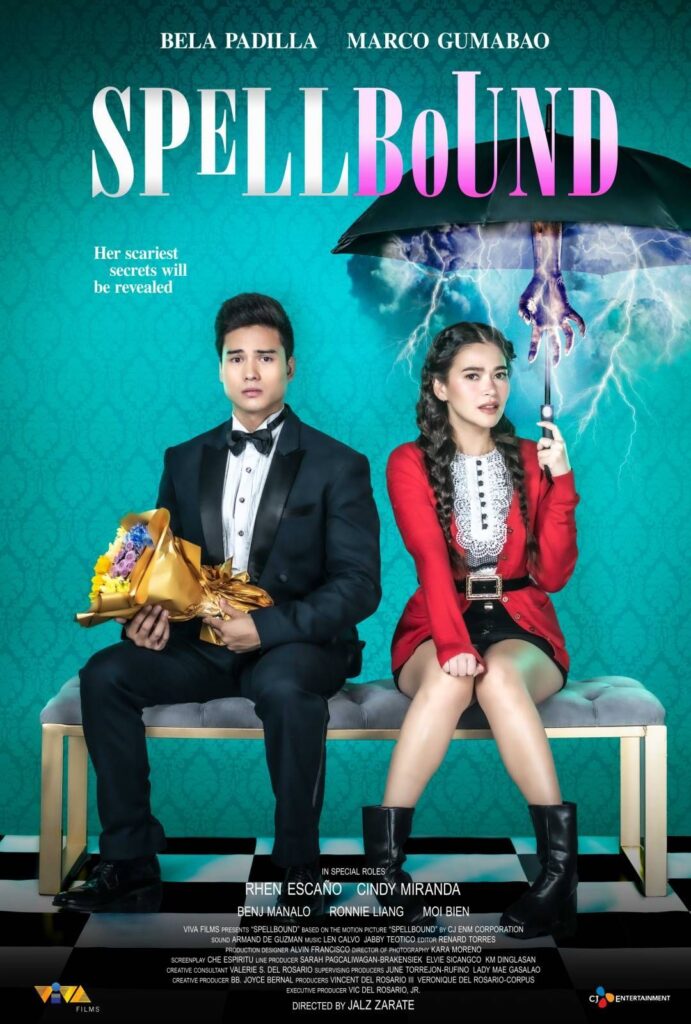 Spellbound is a must-watch movie if you're game for some romantic-comedy with a touch of horror in it. It's available on Netflix!
3. Girlfriend Na Pwede Na
Girlfriend Na Pwede Na Official Trailer (Kim Molina and Jerald Napoles)
We can probably agree that many Filipinos are suckers for a good romantic-comedy film. We love that feeling of kilig and laughter kicking in. That's why Girlfriend Na Pwede Na should be a part of your watchlist this year!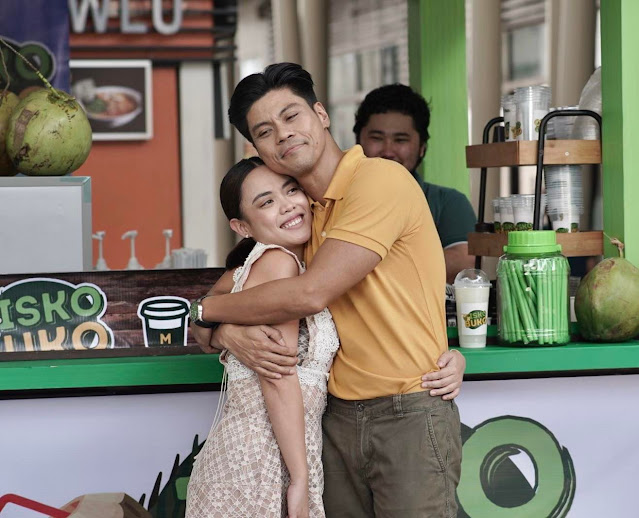 Starring real-life couple, Kim Molina and Jerald Napoles, this film centers on Pam (played by Kim Molina) — who was identified by her long-time boyfriend (played by Gab Lagman) in the story as "girlfriend na pwede na," someone who's average or well, is just an "okay" kind of girlfriend. Finding out about this, she gets hurt and they end up breaking up.
After the split, Pam comes up with a plan together with her friends to have a pretend boyfriend to make her ex jealous and want to come back to her. Isko (played by Jerald Napoles) then enters the picture, a buko vendor who agrees to be Pam's pretend boyfriend. However, like any other rom-com movies, this pretend relationship soon turns into something real.
4. In My Mother's Skin (Ma)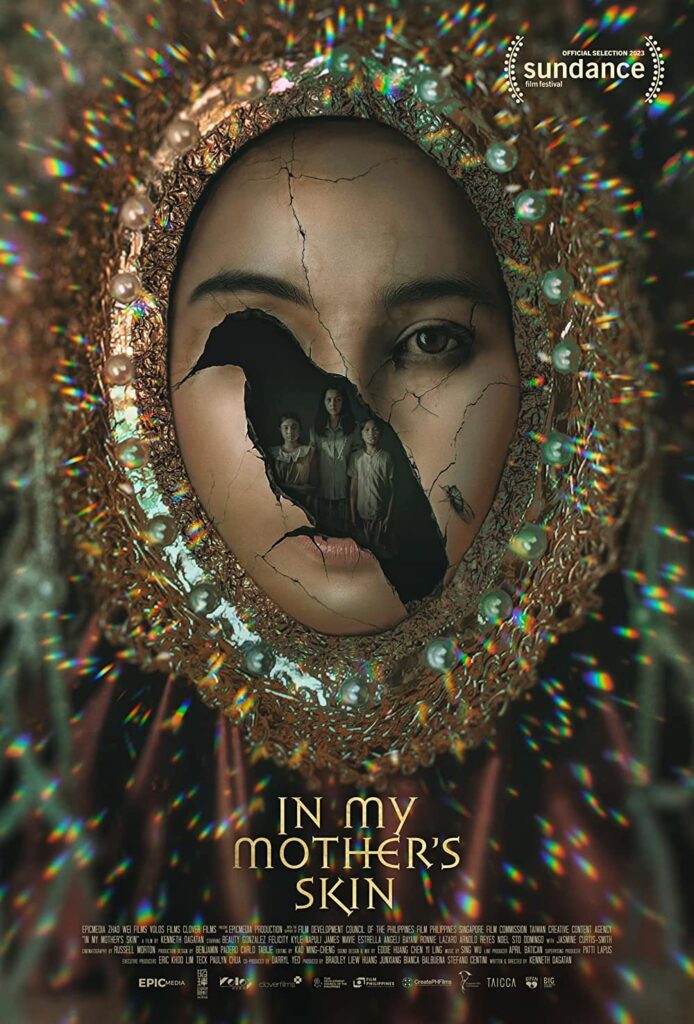 It's true that Filipinos love a good rom-com movie, but horror movies are also top picks for us, especially those with well-thought out storylines. That's why In My Mother's Skin makes it in this year's watchlist.
Directed by Kenneth Dagatan, In My Mother's Skin is a 2023 Filipino horror film that centers on a wealthy family that was trapped inside their country mansion during the end of World War II, and was tormented by Japanese soldiers who are losing control of the island.
Aldo, the patriarch of the family, was rumored to have stolen Japanese gold in the vicinity. Despite knowing that Japanese soldiers will kill his family if they discover the gold, he seeks help from the Americans. But his family fears that he wouldn't return, leaving more concerns as the mother's (played by Beauty Gonzales) health continuously declines. So out of so much desperation over the dreadful situation they are in, their young daughter Tala (played by Felicity Kyle Napuli) turns to a treacherous and carnivorous fairy (played by Jasmine Curtis-Smith) to save her mother. However, this creature has been harboring sinister intentions to devour them all.
If you watched and like the plot of the critically acclaimed Filipino film "Ma," which was also directed by Kenneth Dagatan, then "In My Mother's Skin" may likely pique your interest.
5. Walang KaParis
Walang KaParis Trailer | Prime
Say hello to another Alessandra De Rossi and Empoy Marquez or the AlEmpoy tandem film, Walang KaParis. This film is directed and written by Sigrid Andrea Bernardo, the one behind the highest grossing indie film "Kita Kita," which also birthed the popular Alessandra-Empoy tandem.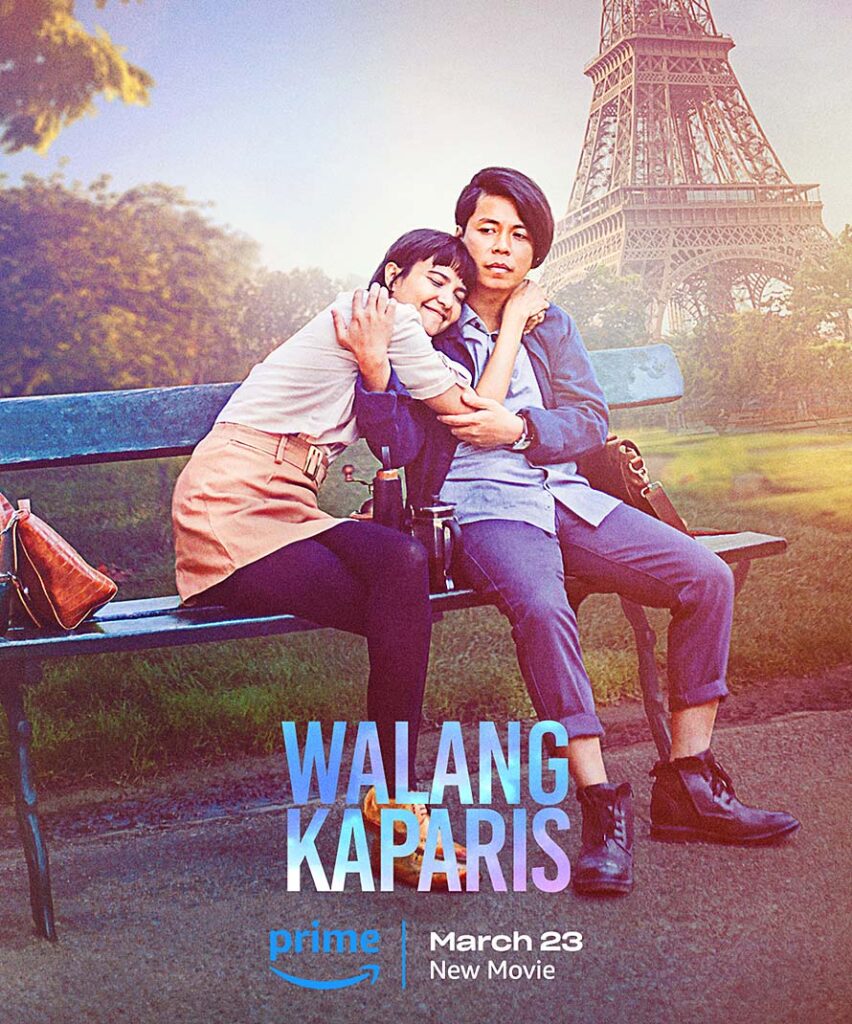 Walang KaParis is a romantic-drama film about a Filipino artist in Paris named Jojo (played by Empoy Marquez) who has had numerous romantic relationships, however, none of them were able to fill the void that he feels for the mysterious muse in his paintings. In spite of not knowing anything about her, his heart stays captivated by this woman. So with much despair and longing, Jojo looks for this mysterious woman in every relationship he gets into. Then suddenly, one day, a woman named Marie approaches him and claims to be the person in his paintings — which leads to a series of plot twists that will unravel throughout the course of the story.
6. Ang Mga Kaibigan Ni Mama Susan
ANG MGA KAIBIGAN NI MAMA SUSAN Official Trailer | Streaming this May 18 on Prime!
Published in 2010, Ang Mga Kaibigan ni Mama Susan is Bob Ong's first attempt in writing in the mystery-horror-suspense genre.
This book to film adaptation is about a college student named Galo (played by Joshua Garcia) and his journal entries. These journal entries, which were initially meant to be passed to one of his college professors, were about daily scary encounters and strange dreams where he mostly wakes up feeling weirded out and distraught.
One night, Galo was informed that his father passed away and had to go to the province and stay with his grandmother, Mama Susan. During the course of his stay at his grandmother's house, he begins to experience more unsettling events, leading him to discover mysteries and horrors along the way.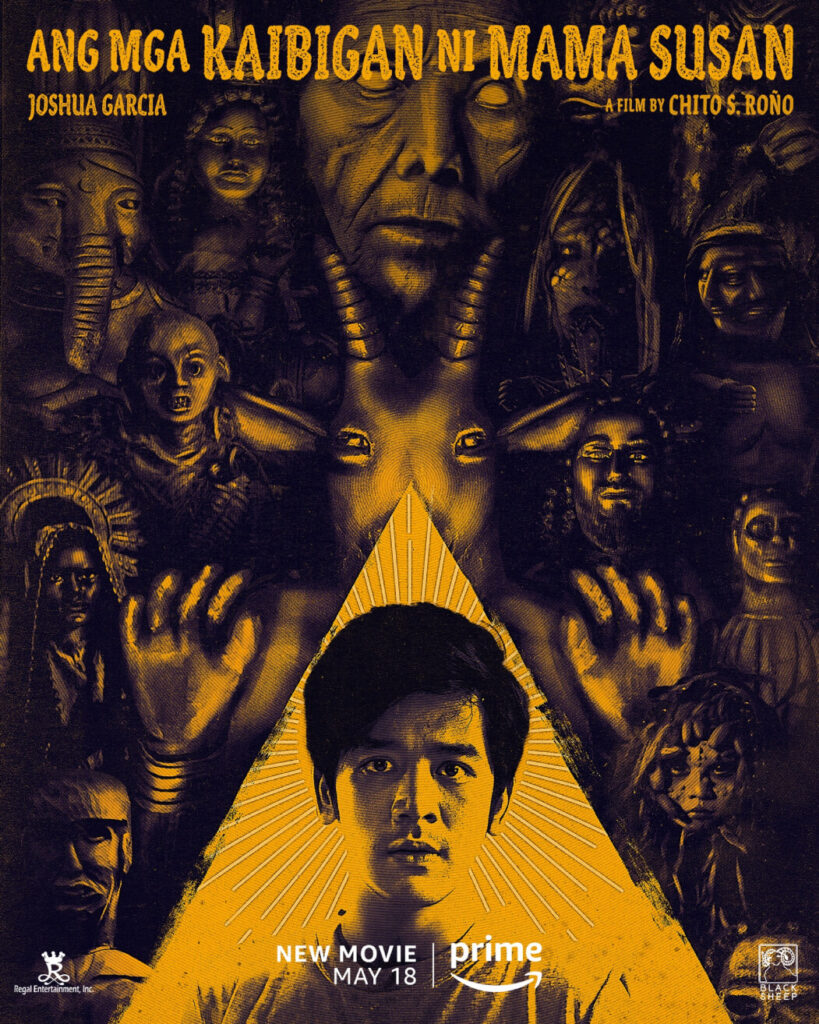 The film was directed by Chito Roño, who, we all know is the one behind some of the most popular horror-thriller-suspense Filipino movies such as Feng Shui, T2, Patayin Sa Sindak Si Barbara, Sukob, and more — which means you can expect that Ang Mga Kaibigan Ni Mama Susan may also leave its audience guessing whether the ending will have some kind of uncanny twist to it. It's available on Prime Amazon Video!
7. I Love Lizzy
I Love Lizzy – Official Trailer
Starring Carlo Aquino and Barbie Imperial, I Love Lizzy is not your usual type of love story. The film centers on Jeffrey (played by Carlo Aquino) who goes to Bicol to take a vacation, where he meets Lizzy (played by Barbie Imperial), a resident tour guide at Balay Elizabeth.
He gets to know Lizzy and they eventually develop feelings for each other. But the plot will not only focus on the two main characters' love story, but it will also highlight self-reflection and new beginnings for the both of them. I Love Lizzy is the perfect film to watch if you're up for a good laugh, good cry, and valuable lessons in love and life.
TV Shows
8. FPJ's Batang Quiapo
FPJ's Batang Quiapo is an action-comedy TV series based on the 1986 Philippine box-office action-comedy film, Batang Quiapo, starring Fernando Poe Jr. and Maricel Soriano.
Set in Quiapo, a young man named Jesus Nazareno "Tanggol" A. Dimaguiba (played by Coco Martin) embarks on a journey to survive and thrive, ultimately becoming one of the neighborhood's most notorious outlaws. And in the process of gaining his parents' love and acceptance, this will lead him to unravel secrets that lie at the core of his true identity.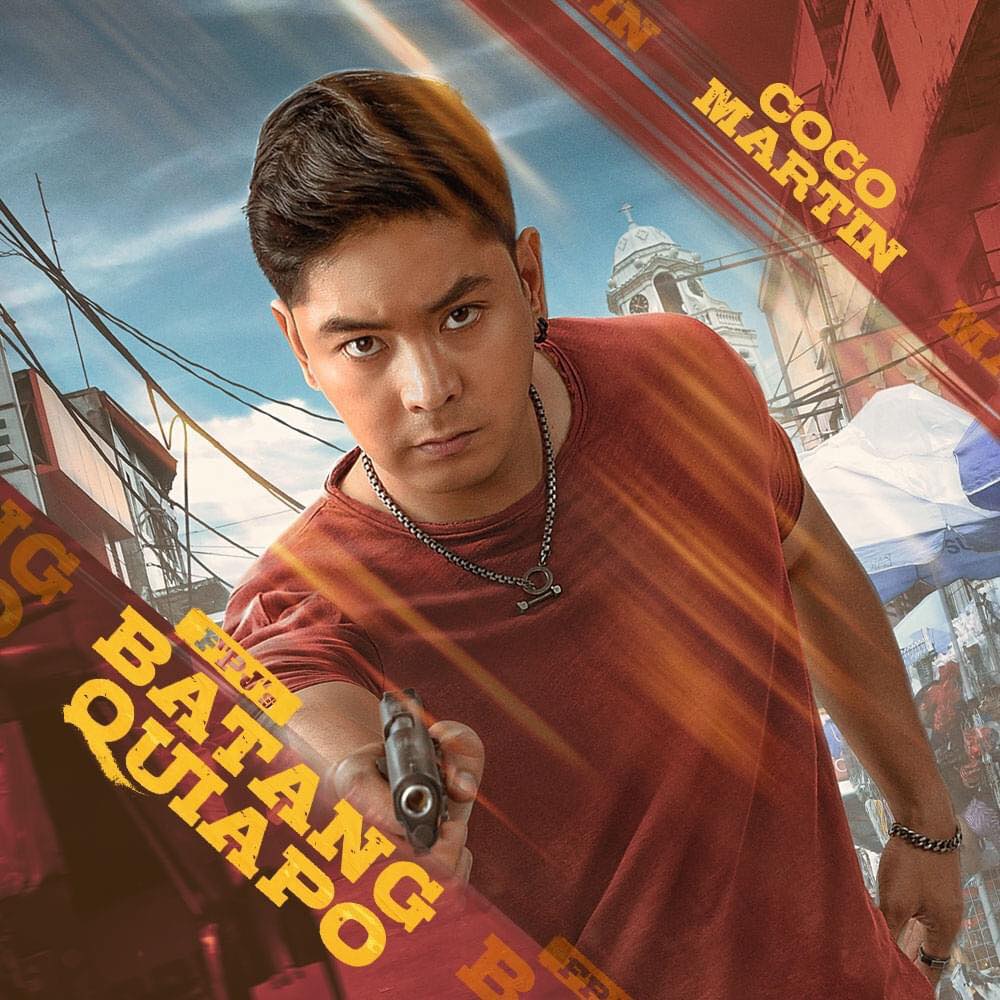 Broadcasted by the Kapamilya Channel, this TV show has a powerful cast of characters as it comprises sought-after and veteran actors and actresses in the Philippine showbiz industry. Alongside Coco Martin, you will be seeing Lovi Poe, Christopher De Leon, Charo Santos, Cherry Pie Picache, Lorna Tolentino, John Estrada, RK Bagatsing, and more that will bring life to each character in the story. FPJ's Batang Quiapo is directed by Malu L. Sevilla, Darnel Villaflor, and Coco Martin.
9. Voltes V: Legacy
Voltes V Legacy: The world is under attack (MEGA TRAILER)
If you're a "batang 90's," then you may be thrilled to know that Voltes V, a popular Japanese anime during your childhood, has a Filipino live-action adaptation. Yup, you read that right!
Titled as Voltes V: Legacy, this live-action adaptation by GMA Network centers on the story of five young individuals who undergo rigorous training to become pilot fighters. The team comprises the Armstrong brothers: Steve, Big Bert, and Little John — alongside Mark Gordon and Jamie Robinson. Leading the group is Steve Armstrong (played by Miguel Tanfelix), who not only serves as their leader, but also showcases remarkable marksmanship skills and expertise as an ace pilot.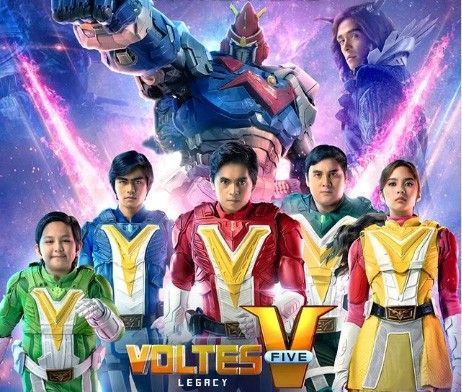 Voltes V: Legacy is a must watch as it is a great step up for the Philippine entertainment industry with its amazing visual effects that you don't typically see on Filipino TV shows..
10. Mga Lihim ni Urduja
Another GMA Network TV show falls on our list. Mga Lihim ni Urduja is a 2023 fantasy TV series that's directed by Jorron Lee Monroy.
Starring Sanya Lopez, Kylie Padilla, and Gabbi Garcia, this series tells the story of discovering Princess Urduja's (played by Sanya Lopez) jewel in the present time and unraveling its past.
Kylie Padilla plays a cautious cop named Gemma and Gabbi Garcia plays an impulsive jewelry designer named Crystal. As fate brings them together, the two of them begin a mission and work hand-in-hand to redeem the lost jewels on Princess Urduja's amulet.
11. The Write One
'The Write One' extended full trailer | The Write One
Real-life couple Ruru Madrid and Bianca Umali star in a romance-fantasy series "The Write One." This TV show is about Liam (played by Ruru Madrid), an unsuccessful writer whose marriage is falling apart with his wife Joyce (played by Bianca Umali), a former rookie actress who became pregnant with his child before she even got a name for herself in the showbiz industry.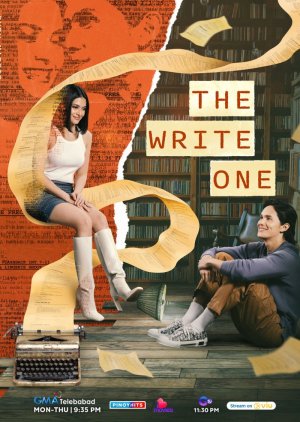 However, when things go south between them following their child's accident, the two of them begin to have regrets about their decisions, especially with their careers. One night, Liam discovers an antique typewriter that allows him to rewrite the story of his life — leaving him to wake in a new timeline where everything is different and Joyce is not his wife. Now this is where the plot starts to thicken!
12. Luv Is: Love at First Read
Luv Is: Love at First Read is part of the romance anthology show broadcast on GMA Network and is adapted from the web novel by Chixnita.
It follows the story of Kudos (played by Mavi Legaspi), a secret romantic who is looking for the perfect girl. He then finds a diary, which he believes is the diary of Abby, the one who he thinks is destined for him. But he meets Angelica (played by Kyline Alcantara), a plain-spoken girl who has zero interest in romance. The two of them start to clash and bicker, and eventually get to know each other, resulting in a budding romance.
With Kudos' feelings rising for Angelica, he begins to feel torn between Angelica and Abby without knowing they are just one person.
13. Maria Clara at Ibarra
Maria Clara at Ibarra | Official Trailer | Netflix Philippines
This GMA Network hit series was released in 2022, but it wouldn't hurt to make it a part of your 2023 watchlist, right? Especially now that you can watch on Netflix!
Maria Clara at Ibarra is a historical-drama-fantasy series that takes you back to Jose Rizal's time, most specifically his famous novels "Noli Me Tangere and El Filibusterismo. Starring Barbie Forteza, Julie Anne San Jose, and Dennis Trillo, this series is about Klay (played by Barbie Forteza), a genZ nursing student who is very much uninterested in any kind of societal issues, particularly her Rizal class, which is a requirement for her to graduate.
With her apathetic attitude towards the works of Rizal and the values that she can learn from them, her professor Mr. Torres hands her a Noli Me Tangere book – but it's no ordinary book because it transports Klay to the time when the story transpired, so she can see what happens in the story herself and learn valuable lessons. As she is trapped inside the world of Noli Me Tangere, Klay meets and becomes friends with the main characters of the novel, Crisostomo Ibarra (played by Dennis Trillo) and Maria Clara (played by Julie Anne San Jose).
She eventually meets more characters and develops her own love story inside the book in the person of Fidel Delos Reyes (played by David Licauco), and embarks on a mission to help the main characters in the story.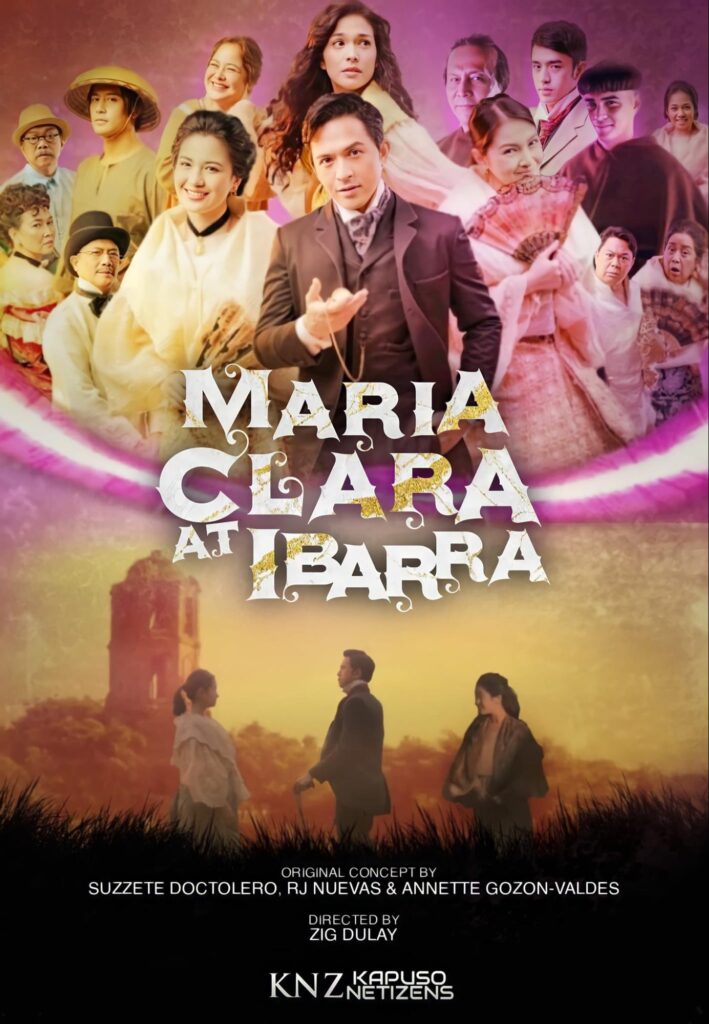 Maria Clara at Ibarra became a successful hit in 2022 and was almost always trending on social media every night during its broadcast. Hence why it was also brought to Netflix in April 2023, leaving it on the no. 1 spot in the Philippine TV shows.
14. Dirty Linen
Aside from FPJ's Batang Quiapo, Dirty Linen is another Kapamilya Channel TV show that you should include in your watchlist. With a powerhouse cast and unique plot, it surely won't disappoint you.
Dirty Linen follows the story of an enigmatic turn of events where a nanny, a driver, and two laundry women who were employed by a privileged and prestigious family suddenly vanish without a trace, leaving behind a perplexing mystery. And now several years later, the family members and loved ones of the missing houseworkers take revenge against the influential family by infiltrating their household, using new identities to reveal hidden secrets.
But their plans become complicated when a past encounter with the family's eldest son comes to light, which leads to more obstacles along the way.
Starring Janine Gutierrez, Zanjoe Marudo, Francine Diaz, and Seth Fedelin as the main cast. Along with veteran actors John Arcilla, Joel Torre, Janice De Belen, and more. Directed by Onat Diaz and Andoy Ranay, Dirty Linen can be watched on ABS-CBN's YouTube Channel, iWantTFC, and Kapamilya Online Live.
Through these films and series, we've witnessed the power of storytelling to reflect societal issues, preserve history, and celebrate the richness of Filipino culture. Whether it's through heartwarming love stories, gripping historical dramas, or thrilling crime narratives, Filipino movies, and TV shows leave a lasting impact on audiences, eliciting laughter, tears, and moments of reflection.
Let's continue to support and appreciate the talent, creativity, and dedication of the filmmakers, actors, and crew members who bring these captivating stories to life!