Tomas Morato, located in the bustling heart of Quezon City, is not just a neighborhood; it's a culinary adventure waiting to be explored. Known for its vibrant food scene, Tomas Morato boasts a diverse array of restaurants that cater to every palate.
In this blog, we'll take you on a journey through some of the restaurants you'll only find in Tomas Morato, offering a mix of international flavors, local delicacies, and unique dining experiences. So, let's dig in and discover what makes this foodie haven so special.
1. The Frazzled Cook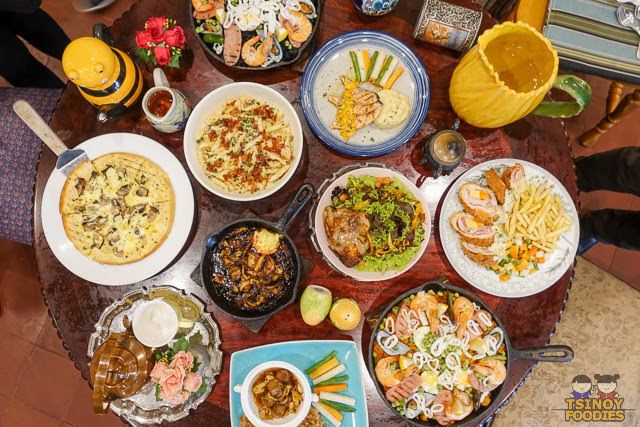 Photo Source: Tsinoy Foodies
Tucked away in Scout Gandia street, The Frazzled Cook is a hidden gem that takes your taste buds on a global tour as it offers a wide selection of international comfort food that foodies will love!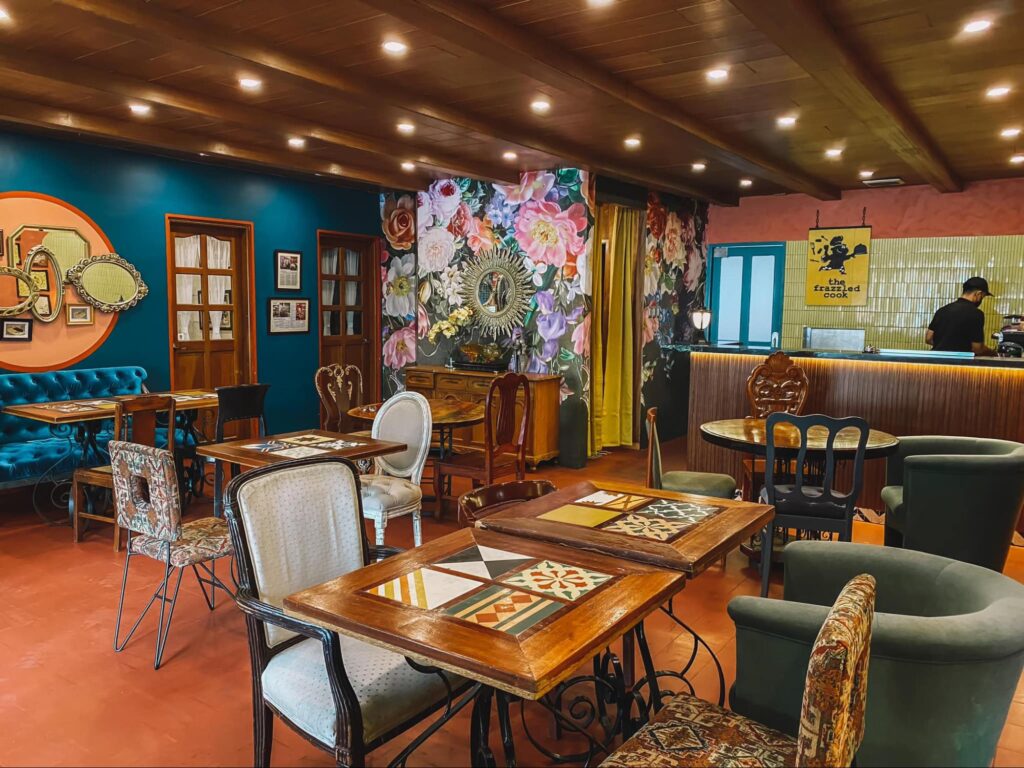 Photo Source: The Frazzled Cook
For those who appreciate unique interiors, The Frazzled Cook showcases a charming rustic ambiance combined with vintage-looking furnishings and warm hues, creating a cozy and homey atmosphere. They also have an al fresco dining area that's perfect for chill weekends with family or friends.
Location: 78 Sct. Gandia St, Diliman, Quezon City
2. Limbaga 77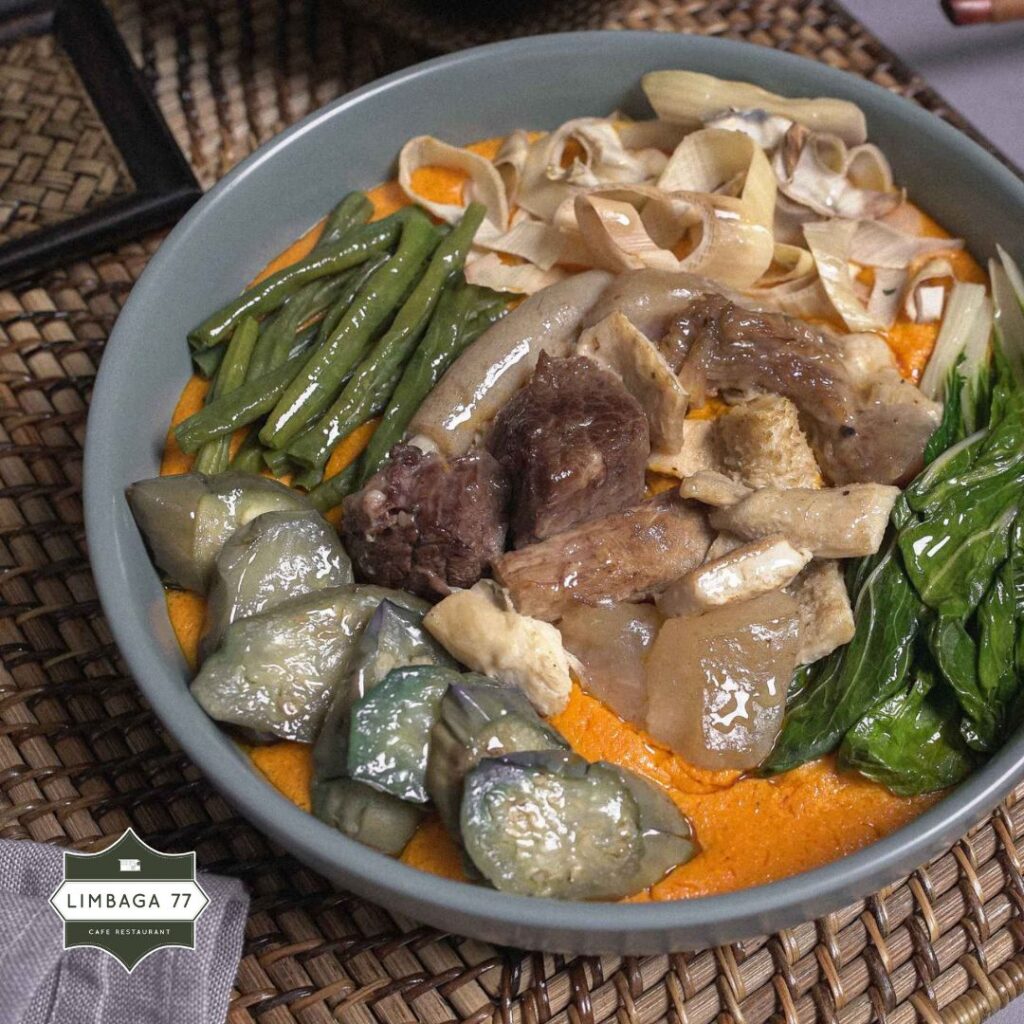 Limbaga 77 in Tomas Morato is the perfect spot for those who love restaurants that serve Filipino dishes with a modern twist. As you step inside, you'll notice the cozy yet stylish decor that beautifully blends modern and traditional Filipino elements. Their menu contains various popular Filipino dishes prepared with love and attention. Some of their bestsellers are Baked Lechon Paksiw, Bihon Gambas, Kare-Kare, Stuffed Laing, and more.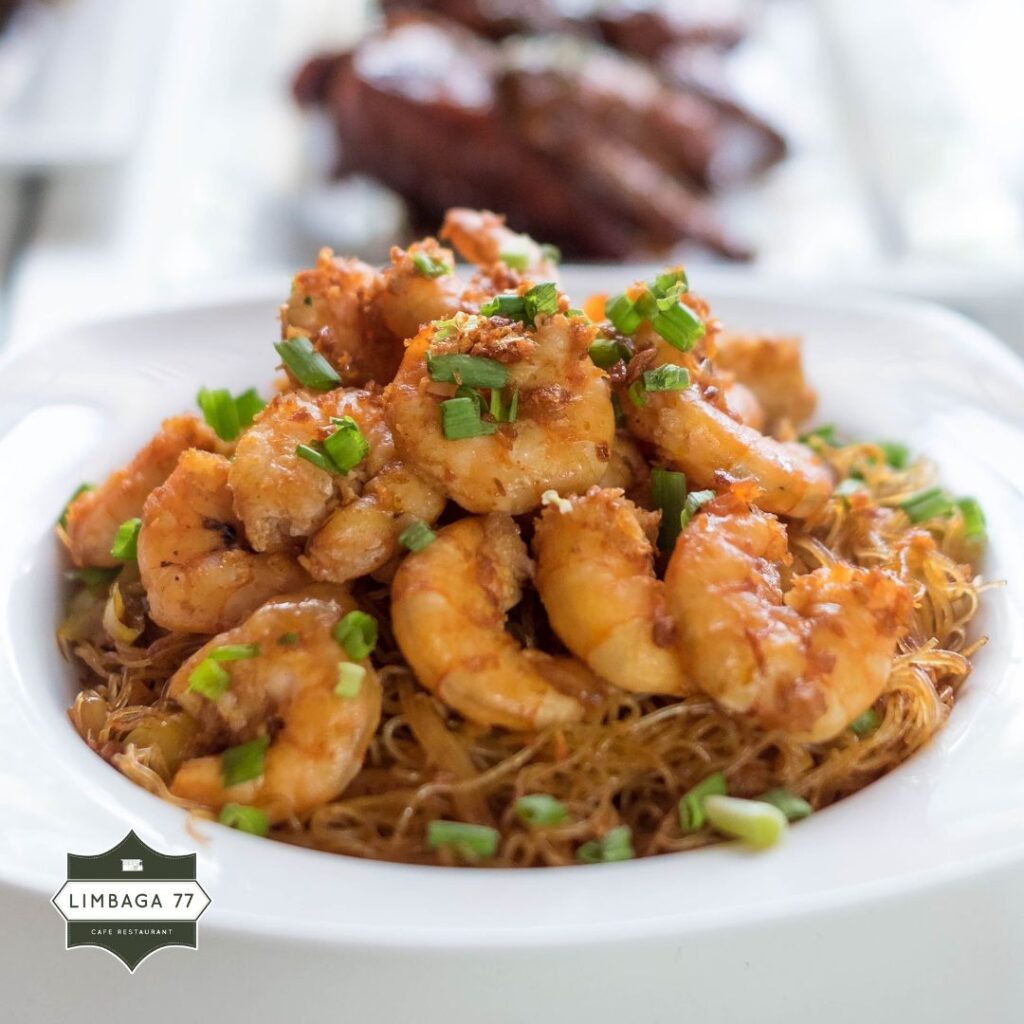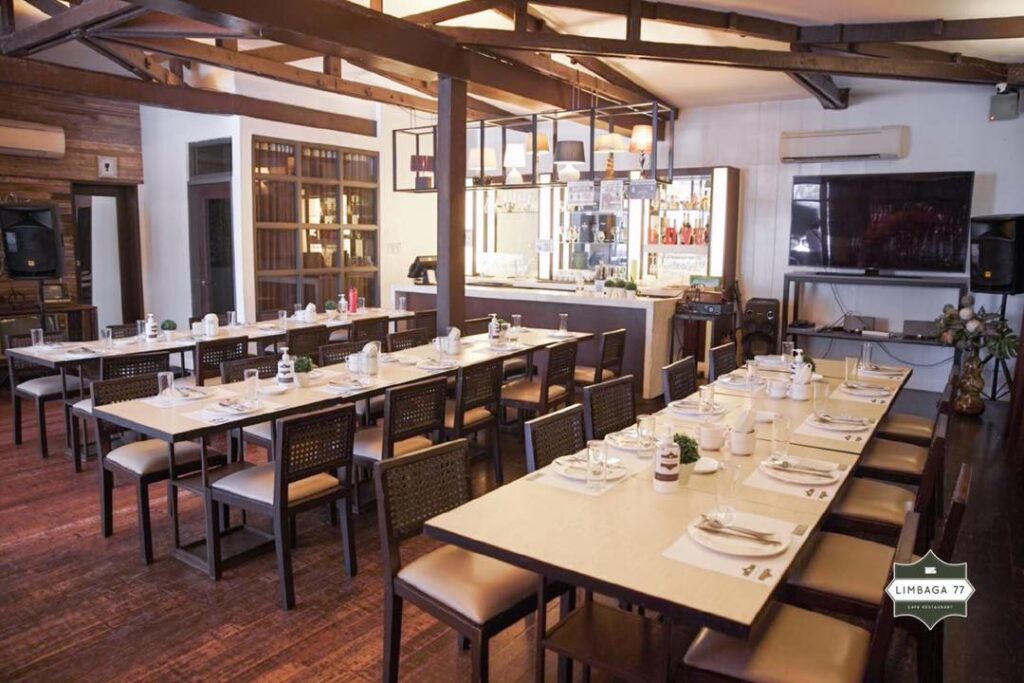 Photo Source: Limbaga 77 Cafe Restaurant
Limbaga 77 also provides an ideal setting for your events or gatherings with its two function rooms, open bar, and buffet options, making it a suitable choice for those looking for a relaxed and versatile restaurant venue.
Location: 77 Sct. Limbaga St, Diliman, Quezon City,
3. Borro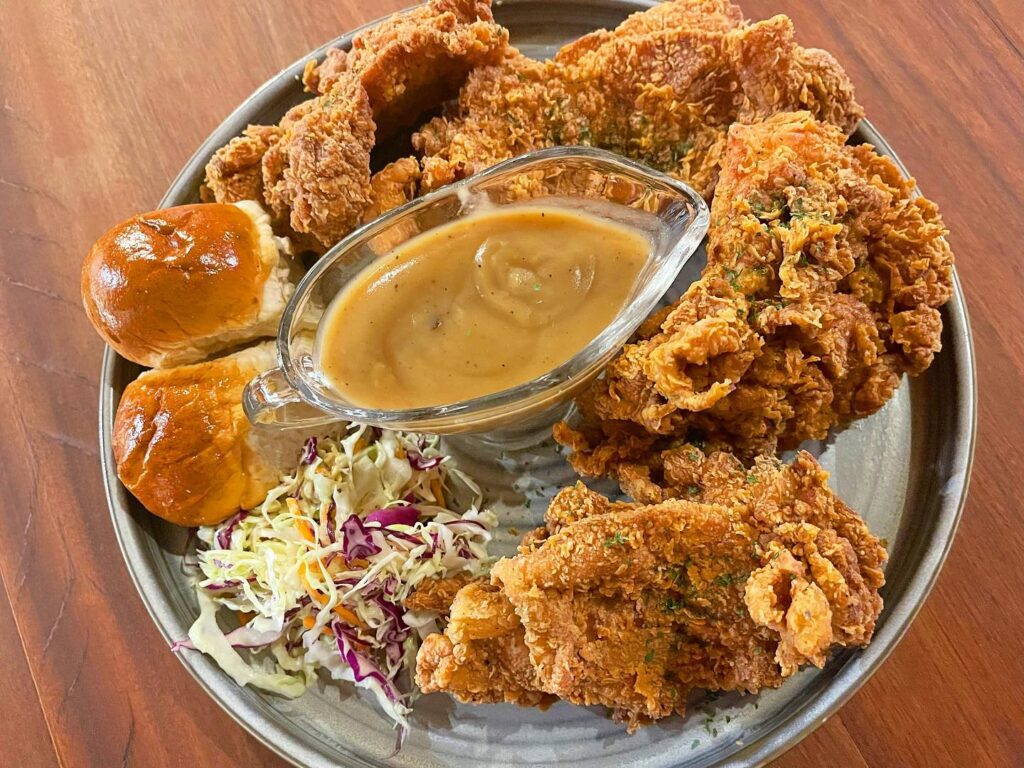 Hence its name, Borro Manila can be found in Scout Borromeo. This restaurant is a great discovery for foodies who are looking for new places to eat around the Tomas Morato area. Borro offers a wide selection of affordable international comfort food, from appetizers and main dishes, such as a variety of chicken, pork, beef, and seafood dishes to cocktails. On top of that, most of the dishes they serve are good for sharing, so it's perfect for big groups and even for those with large appetites!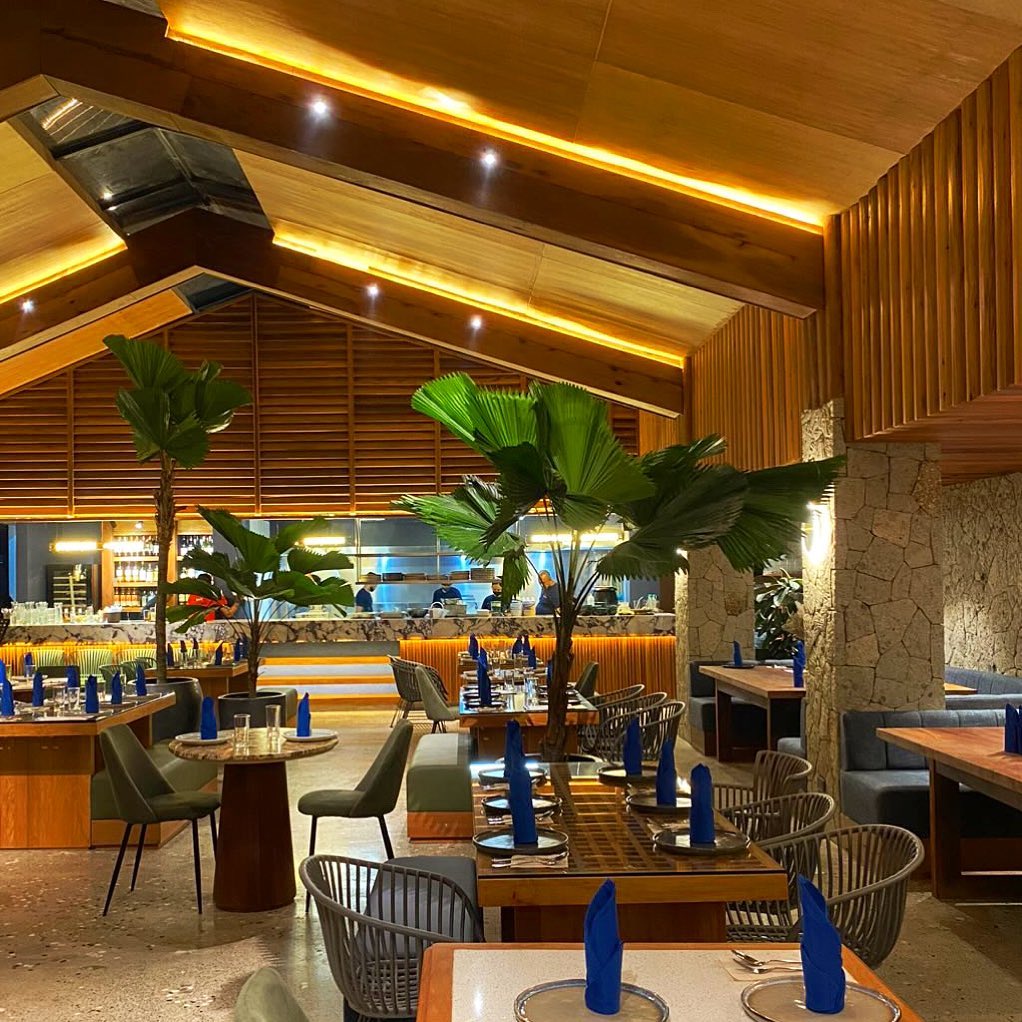 Photo Source: Borro Manila
Aside from their delectable food selection, Borro showcases a modern and cozy interior that makes the dining experience better. With every corner being well-lit, it's an absolute IG-worthy place.
Location: 10 Sct. Borromeo, cor Sct. Tobias St, Quezon City
4. Delgado.112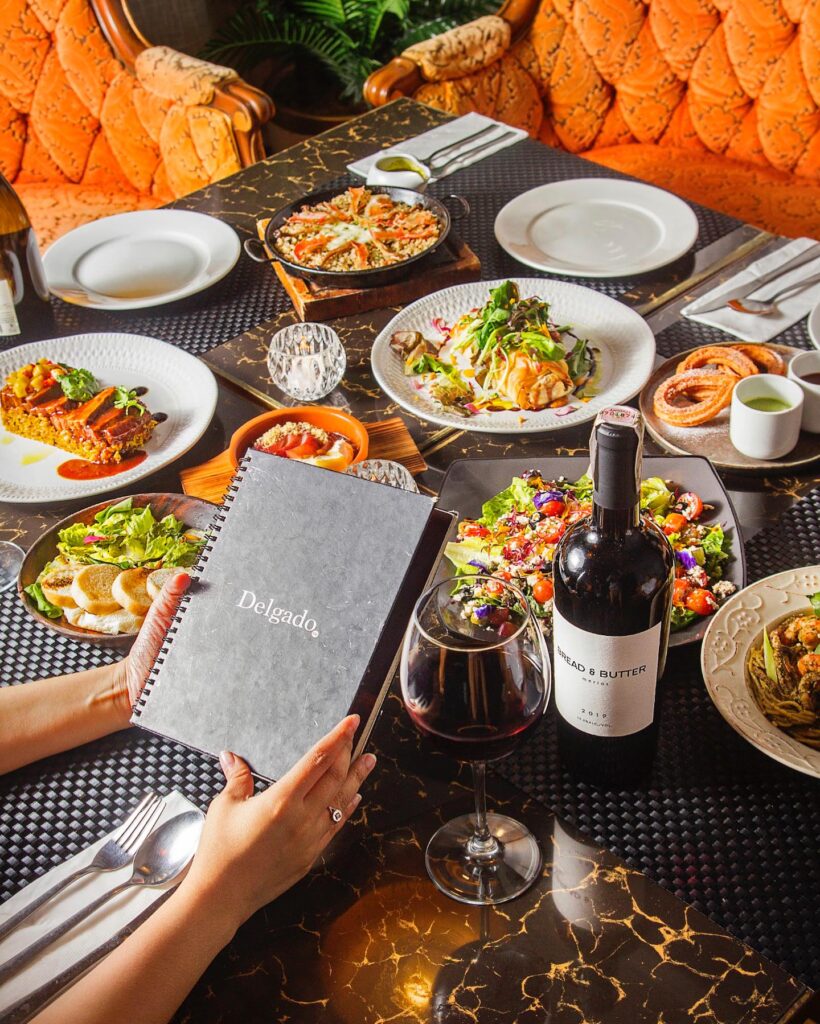 Delgado.112 was a house transformed into a restaurant. In fact, it was one of the oldest houses in Quezon City! So you can only imagine how much history this place has, making the dining experience even more unique. Delgado.112 is hard to miss as you can easily notice its simple yet elegant and cozy exterior and interior.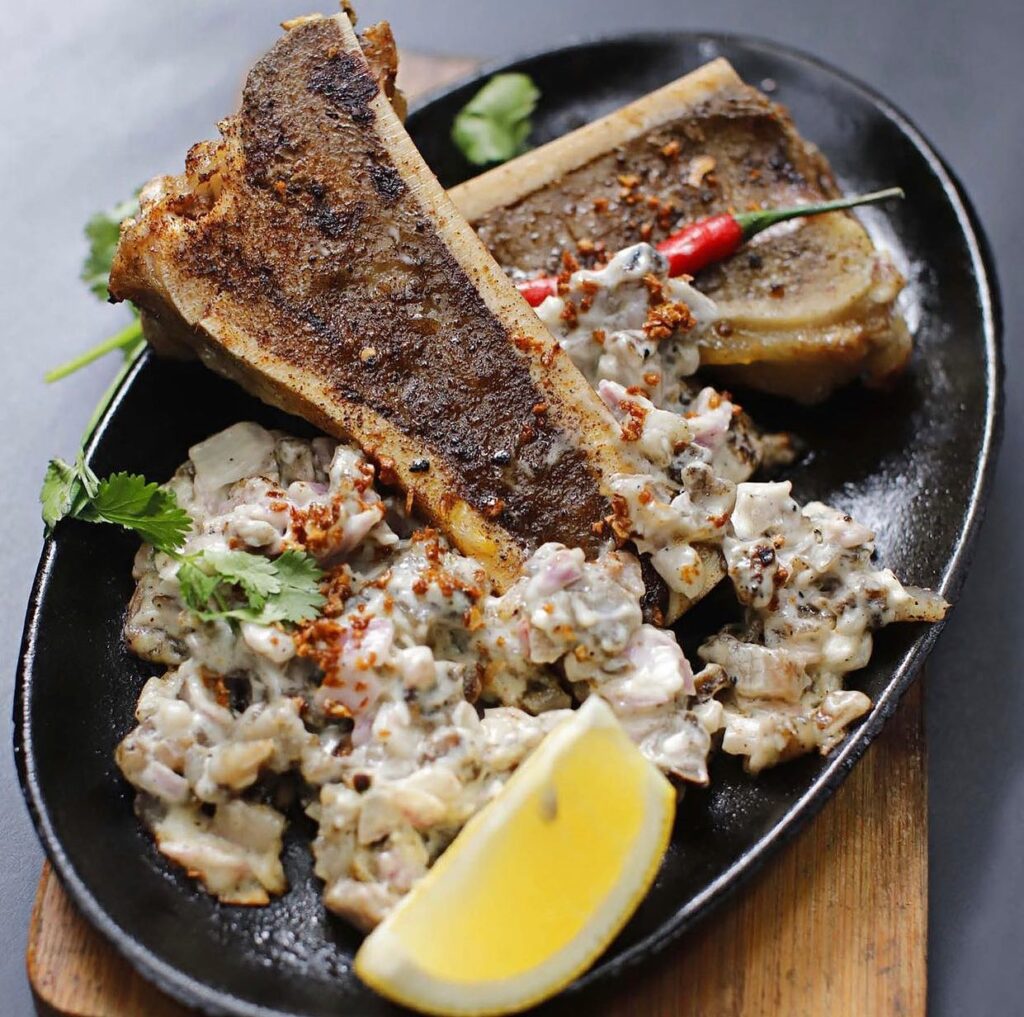 Photo Source: Delgado.112
It's a beloved restaurant by both locals in the area and those outside of the area. The rich history of this place is accompanied by the wide range of delicious Spanish-Filipino dishes that are a must-try, such as the Bone Marrow Sisig and Paella Valenciana. They also serve a variety of drinks from wines to coffees that can be paired with their main dishes and even desserts.
Location: 112 Sct. Delgado Street, Tomas Morato Ave, Quezon City
5. Crepe Central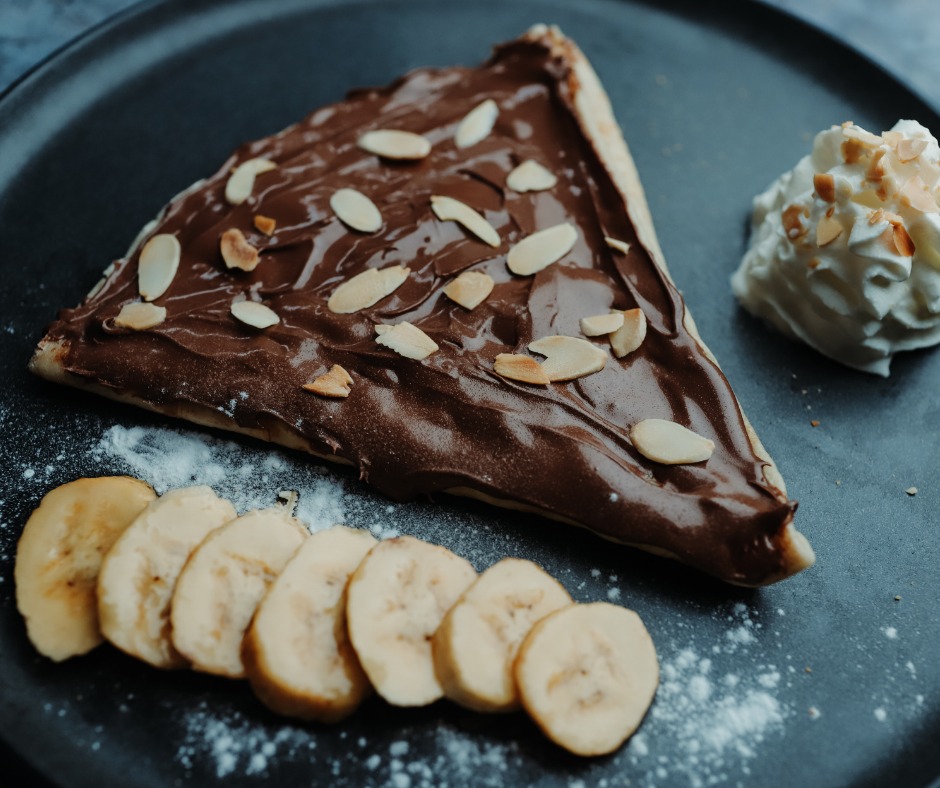 Looking for a cozy and chill place to dine with your friends or family? Visit Crepe Central! This restaurant (hence its name) is the place to be if you're a sucker for great-tasting crepes. The best part is that they don't just offer the typical sweet crepes we know of; but they serve savory crepes, making this restaurant a must-add to your bucket list of places to eat at when you're in Tomas Morato.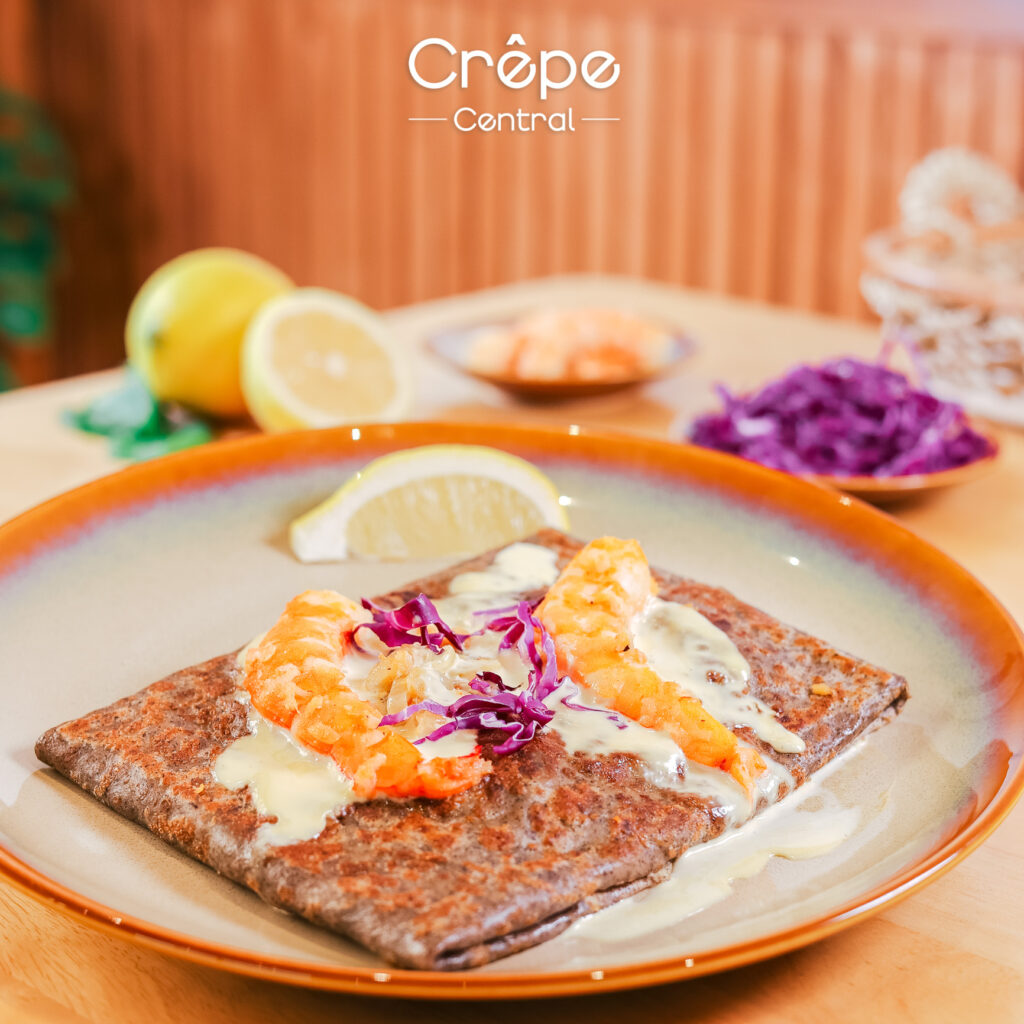 Photo Source: Crêpe Central PH
Apart from the unique crepes, Crepe Central is known for their all-day breakfast menu. Located in Scout Fernandez, this place boasts a cozy and relaxing ambiance, so it's an ideal spot for a chill dining experience. They also have private rooms that you can use for an intimate gathering with your loved ones.
Location: 199 C Sct. Fernandez, Tomas Morato Ave, Quezon City
6. High Grounds Cafe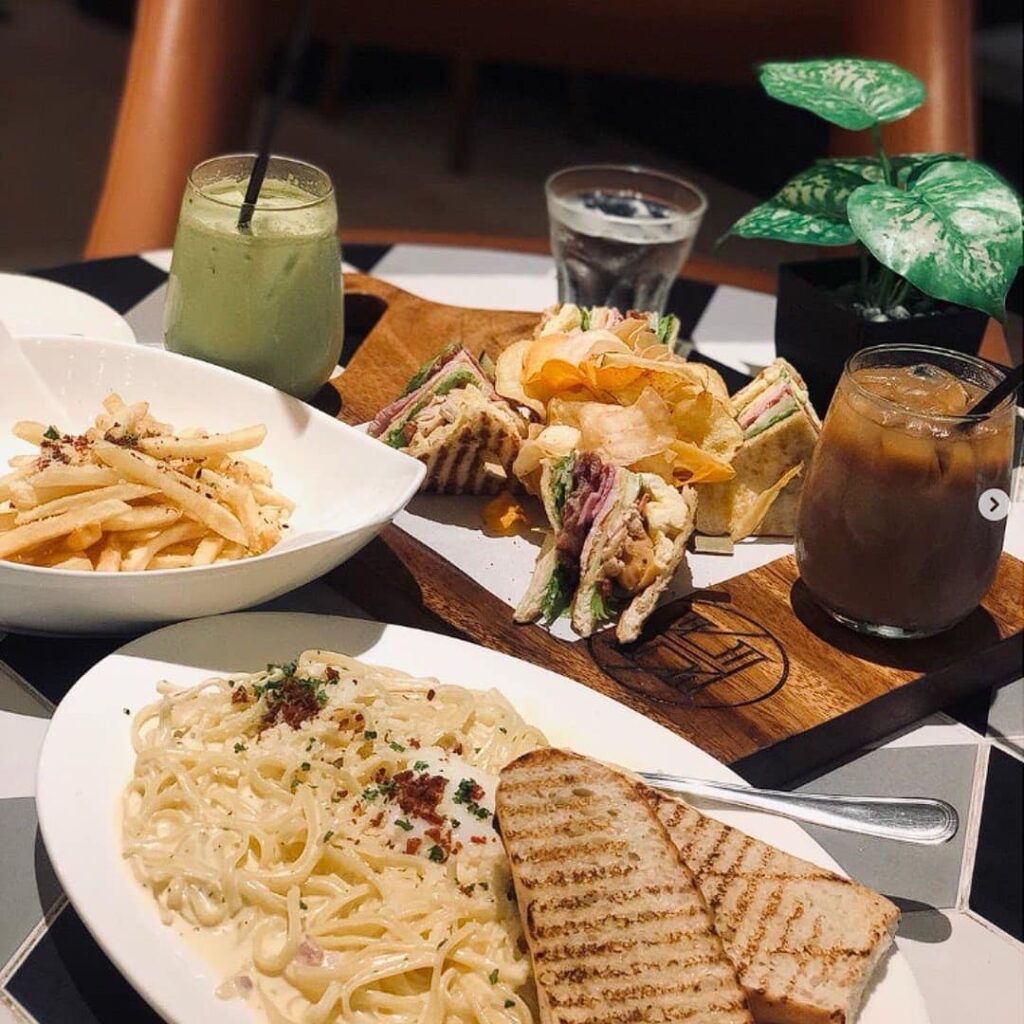 Known as the Philippines' first and biggest online gaming cafe, High Grounds Cafe is a definite must-visit for people who love good food and gaming. It's also a great spot for people who are looking for a cozy place to work, study, or even just to dine out on any day.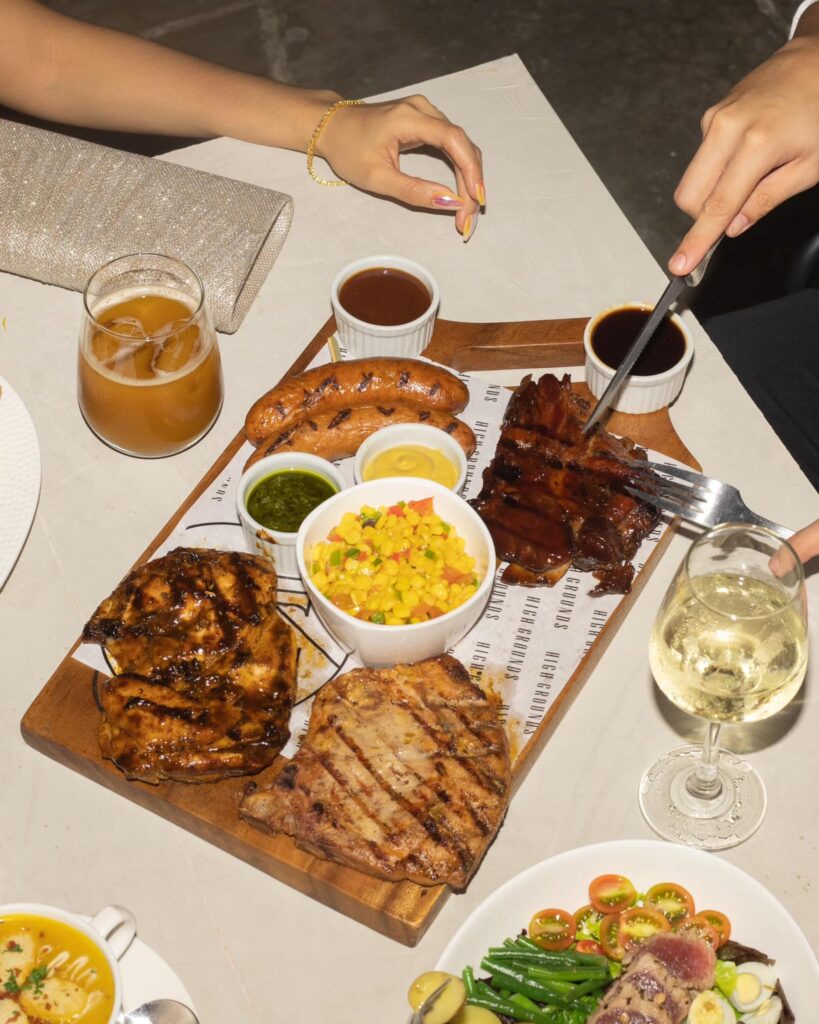 Photo Source: High Grounds Cafe
High Grounds Cafe offers an extensive menu of international comfort food that's sure to delight your taste buds, from starters and main dishes to desserts, coffees, and milkshakes.
Related: 10 Cafes in Quezon City That are Worth Discovering
Location: 67 Sct. Rallos St, Diliman, Quezon City
7. Olivia's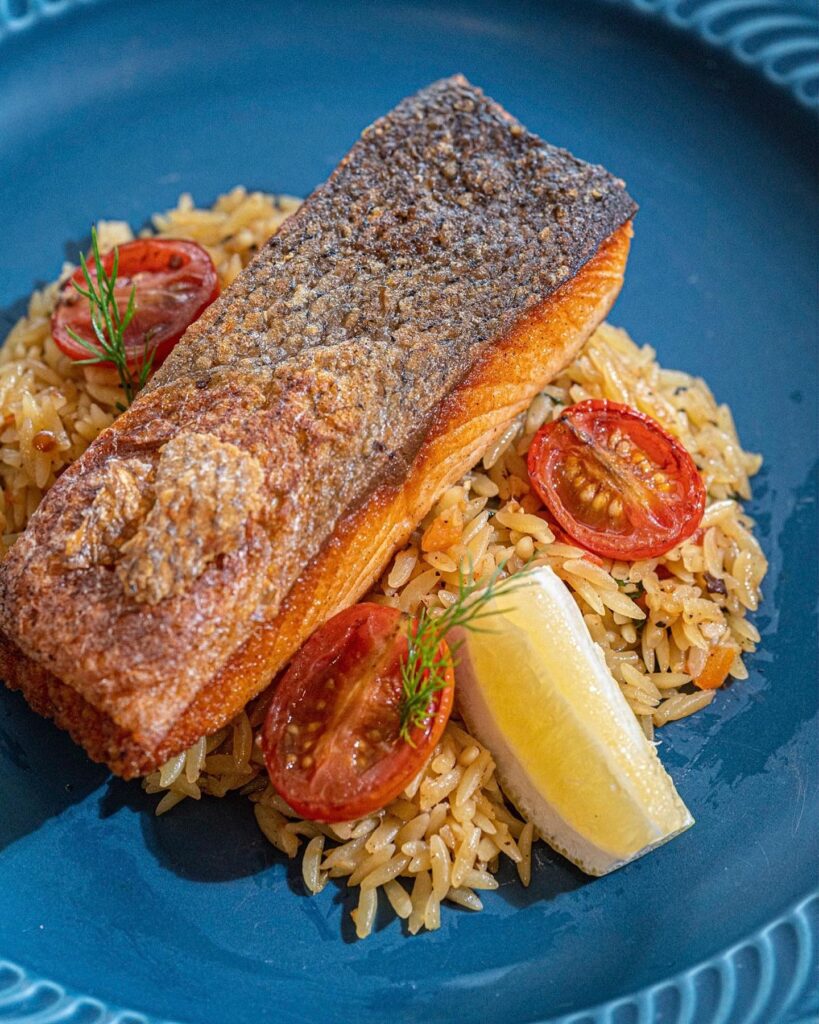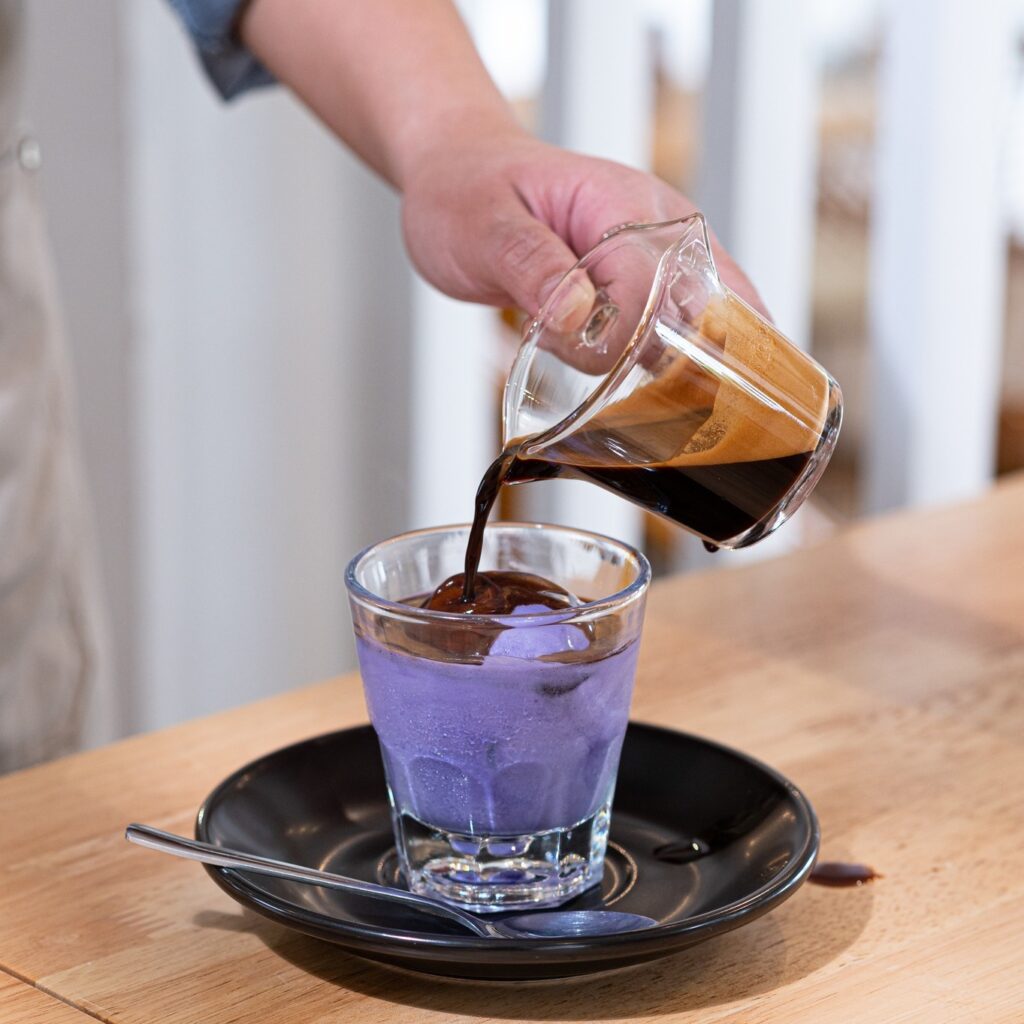 Olivia's is a hidden gem tucked away in Scout Lozano, Quezon City. This cafe is the perfect spot for those who love going to cafes that aren't too crowded. They offer various international dishes that you can enjoy alongside refreshing drinks or coffee flavors. To top it off, Olivia's also serves cakes and pastries that will surely satisfy your sweet tooth.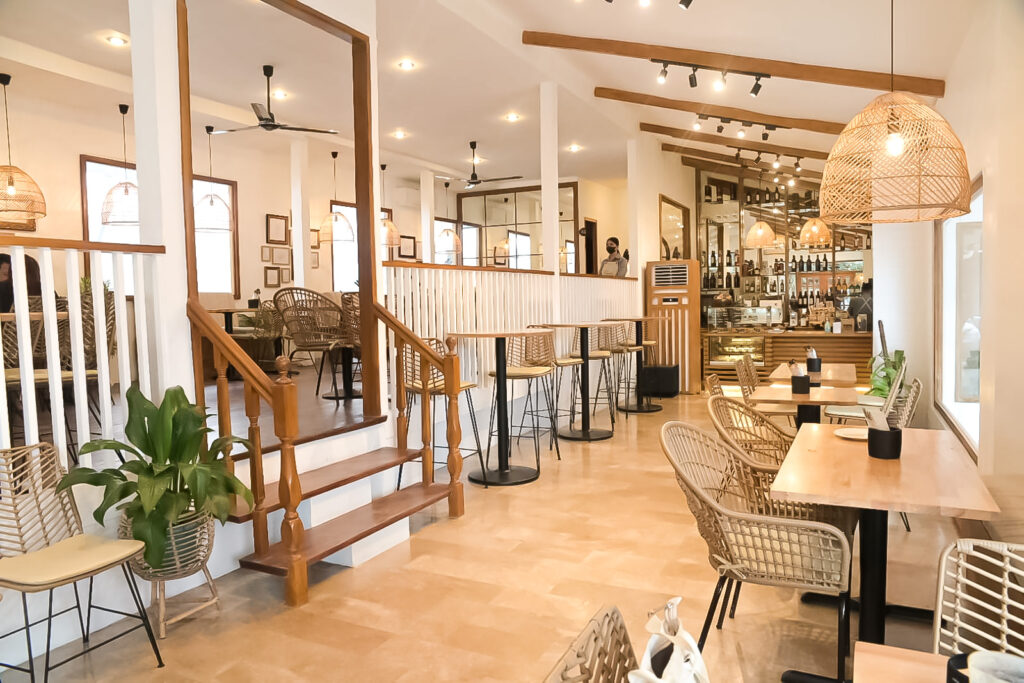 Photo Source: Olivia's
The ambiance at Olivia's is one for the books since it envelops you in a warm and welcoming embrace, with soft, earthy tones that create an inviting atmosphere.
Location: 124 Sct. Lozano St, Diliman, Quezon City
8. La Spezia MNL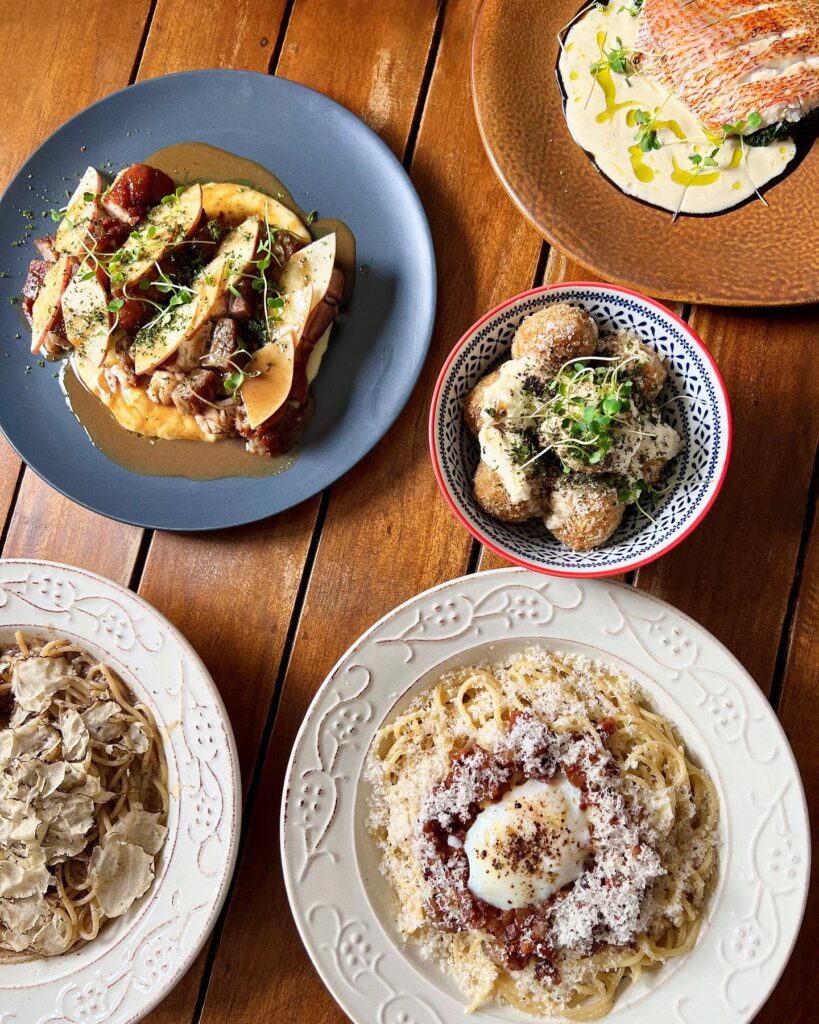 Photo Source: La Spezia MNL
La Spezia MNL is an essential stop when you're in Tomas Morato, as it offers a dining experience that combines the best of Italian flavors with a cozy and welcoming ambiance. From the moment you step inside, you're transported to a charming Italian space, with warm lighting, rustic wooden accents, and an inviting atmosphere.
But of course, it's not just about the ambiance. La Spezia MNL is renowned for its authentic Italian cuisine, featuring dishes that burst with the rich and robust flavors of Italy. Whether you're savoring their perfectly al dente pasta dishes, indulging in their perfectly seared and succulent steak, or enjoying a glass of fine wine, each bite is a delightful journey to the Mediterranean.
Location: 90 Sct. Dr. Lazcano St, Diliman, Quezon City
9. Ombu Kusina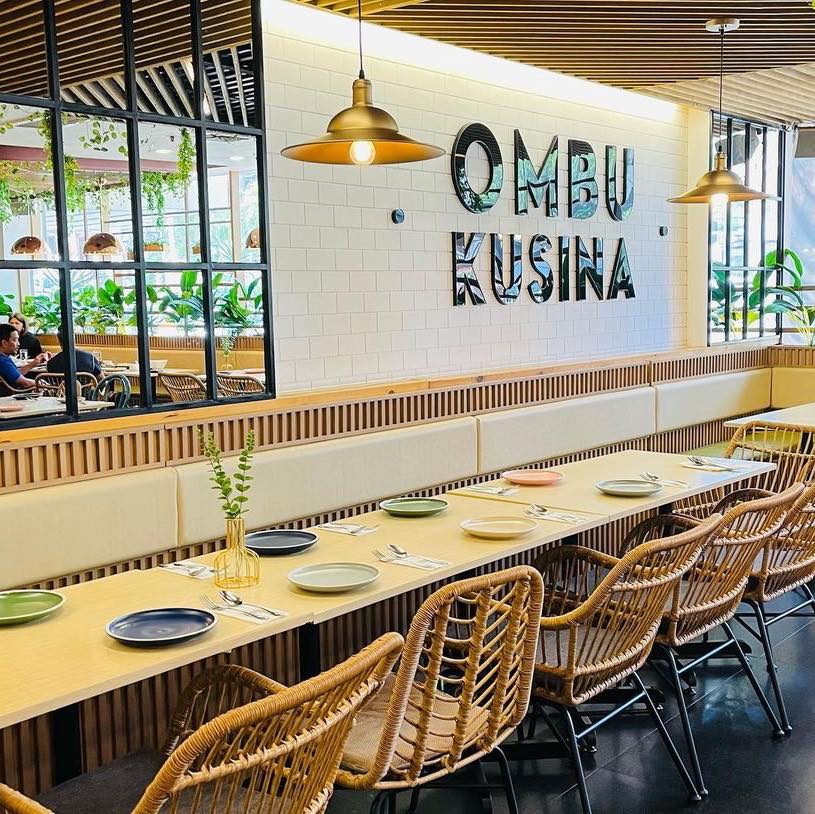 Another must-visit restaurant around Tomas Morato if you fancy contemporary Filipino dishes is Ombu Kusina.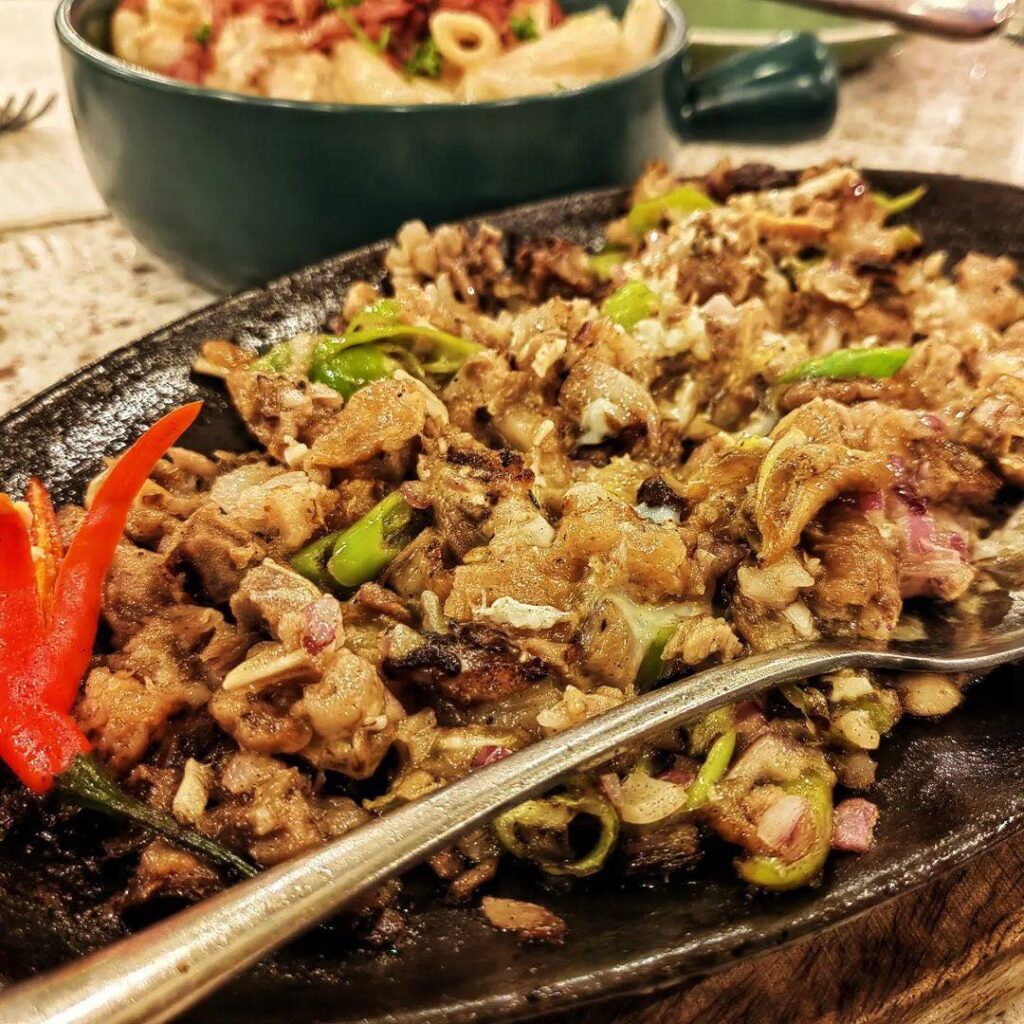 Photo Source: Ombu Kusina
This restaurant showcases Filipino-inspired interiors, creating an inviting atmosphere that pays homage to the country's culinary heritage. They offer a diverse menu of Filipino favorites with modern twists that tantalize the taste buds.
Location: 91 – 93, Ground Floor, Sequoia Hotel, Mother Ignacia Avenue, corner Timog Ave, Quezon City
10. Half Saints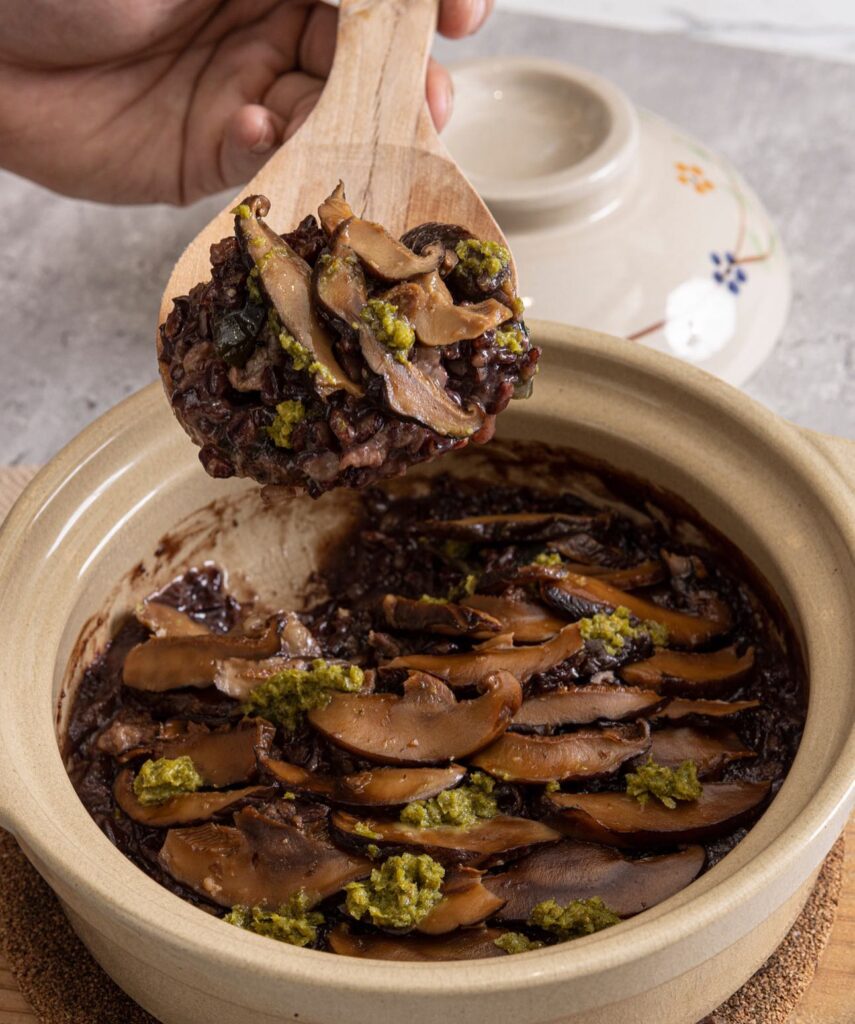 Fill your bellies with great food at Half Saints. You may have seen this restaurant being hyped up by foodies on social media — and it's certainly worth the hype! Not to mention, you'll be welcomed by a cozy, minimalist, and laid back interior, adding to the quality of your dining experience.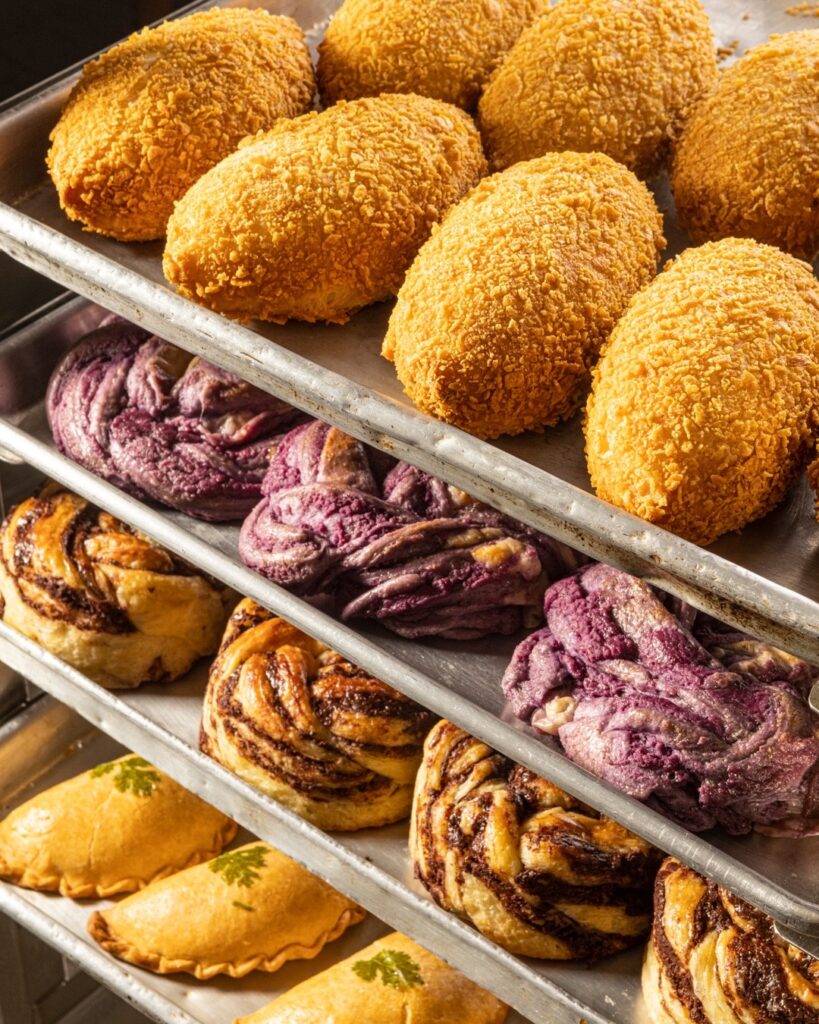 Photo Source: Half Saints
Half Saints proudly showcases a fusion of multicultural flavors while embracing and celebrating Filipino cuisine at its core. Some of the must-try dishes are the puff pastry pizza variations and the Chicharron Teriyaki, as they bring unique flavors that will tickle and satisfy your taste buds. They also offer a wide selection of drinks and pastries that you can enjoy!
Location: 62 Sgt. Esguerra Ave, Diliman, Quezon City
11. Myeongdong Korean Gastropub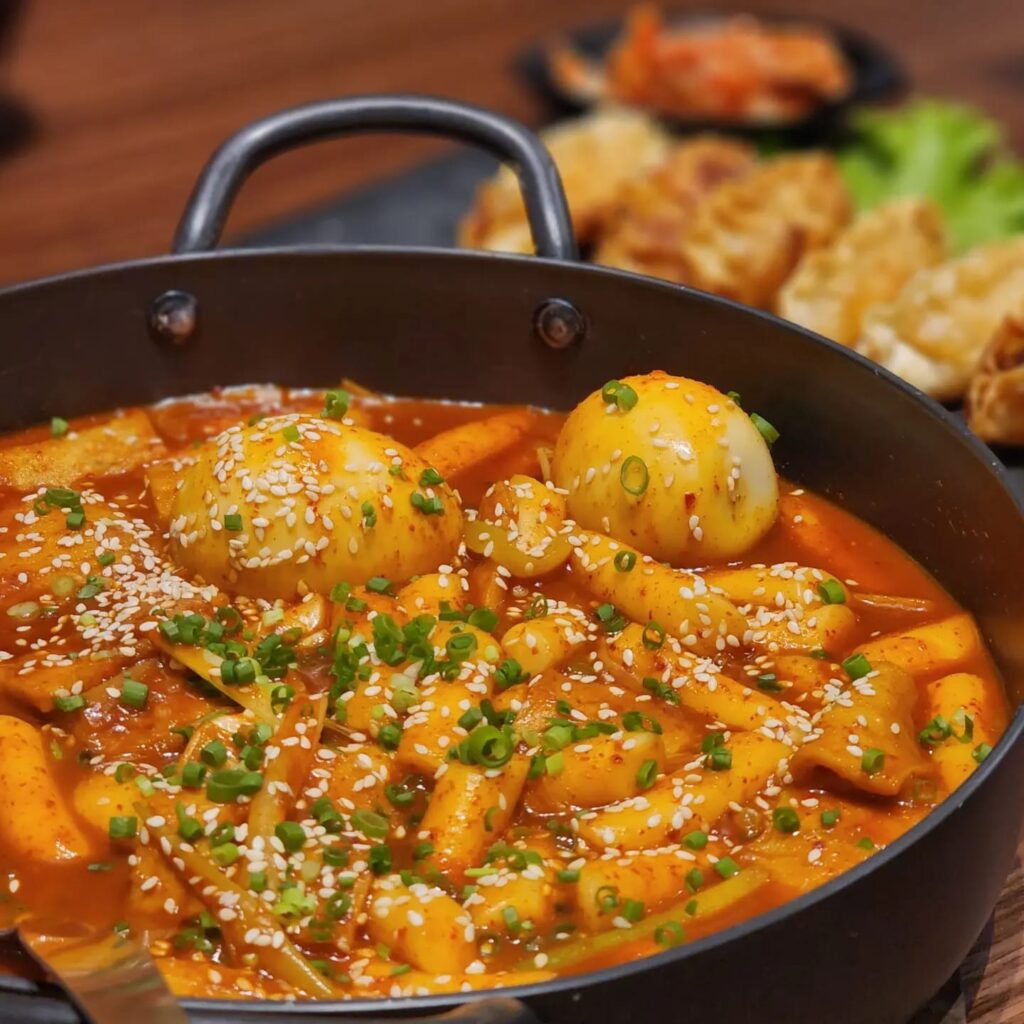 If you're into Korean food, then it's worth trying out Myeongdong Korean Gastropub in Tomas Morato. Not only do they serve tasty Korean flavors, but they also serve customers with a lively atmosphere with the aesthetics of the restaurant. On the outside, you will be graced with a colorful mural on the wall and bright lights that are eye-catching. Upon entering the restaurant, you are provided with a modern and spacious dining area.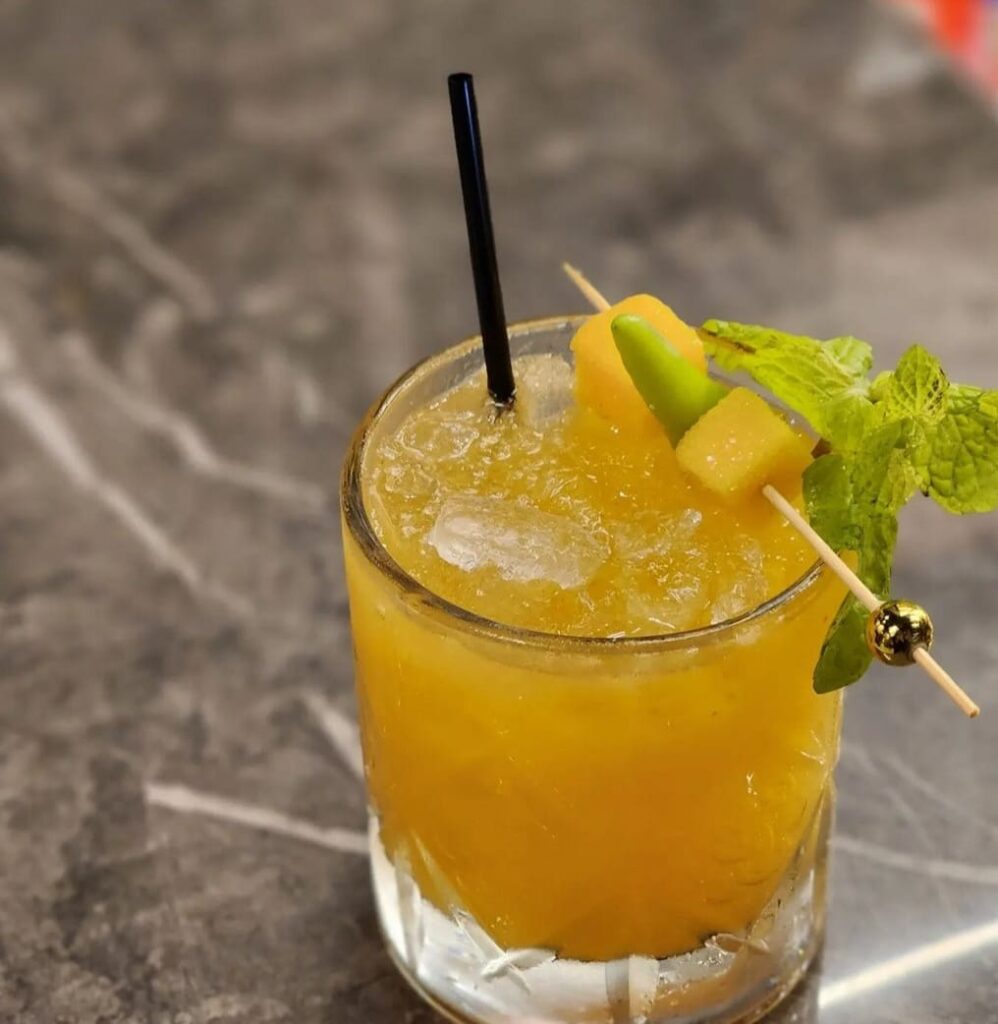 Photo Source: Myeongdong Korean Gastropub
Unlike the usual samgyupsal places in Tomas Morato, where you grill meat on your own, Myeongdong Korean Gastropub offers unlimited Korean food (and not just side dishes or banchan) "buffet style" combined with grilled food. They also offer a wide range of cocktails and other drinks that will pair well with the K-food!
Location: 308 Tomas Morato Ave, Quezon City
12. La Condessa Café + Lounge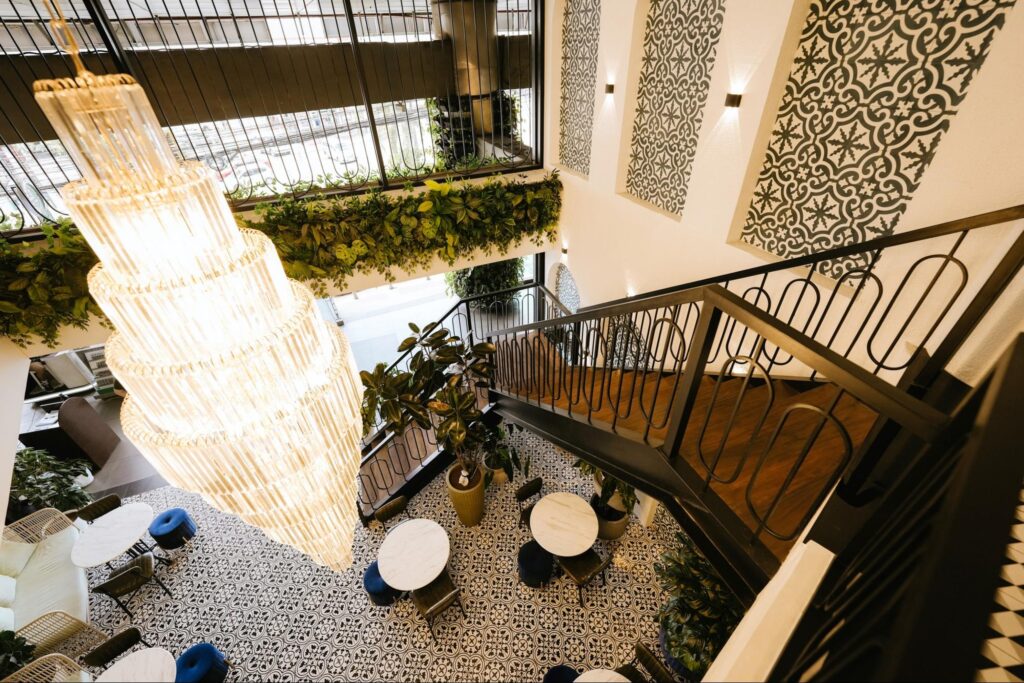 With its fancy, bright, and elegant aesthetics, it's impossible to miss La Condessa Café + Lounge when you pass by the stretch of restaurants along Tomas Morato.
It's a charming establishment that offers an exquisite blend of classic and contemporary, providing an enchanting ambiance that invites you to unwind and indulge. The café's elegant interior, adorned with plush seating, artistic decor, and soft lighting, creates an atmosphere that's perfect for a cozy coffee date, a business meeting, or simply enjoying some quality me-time.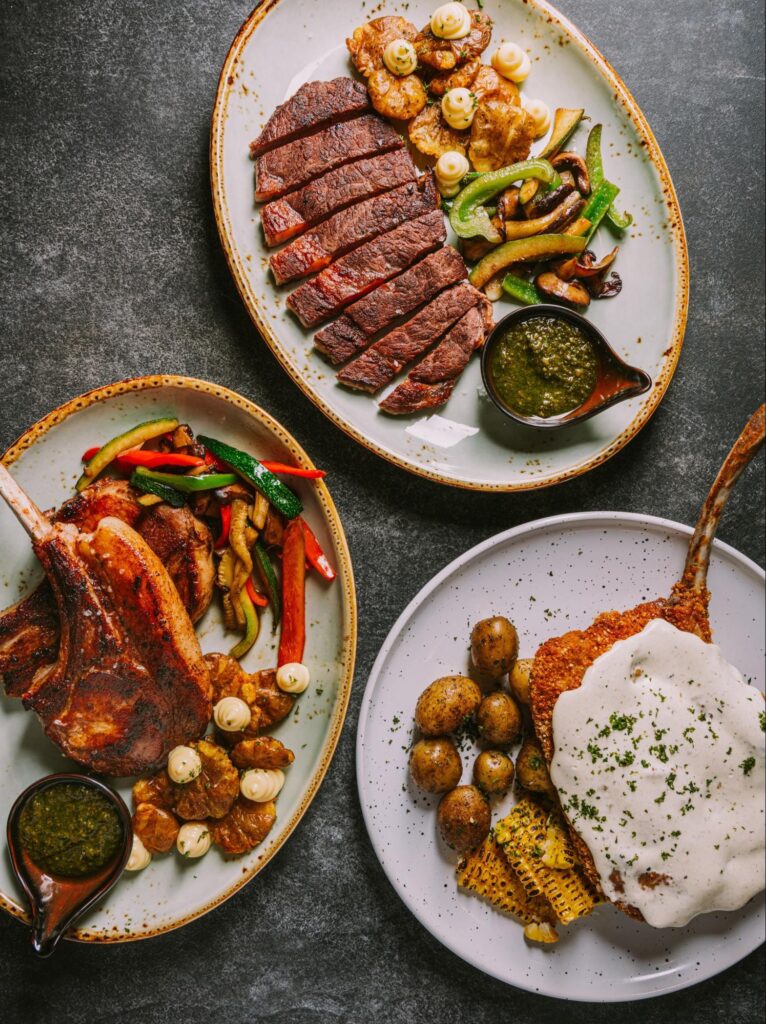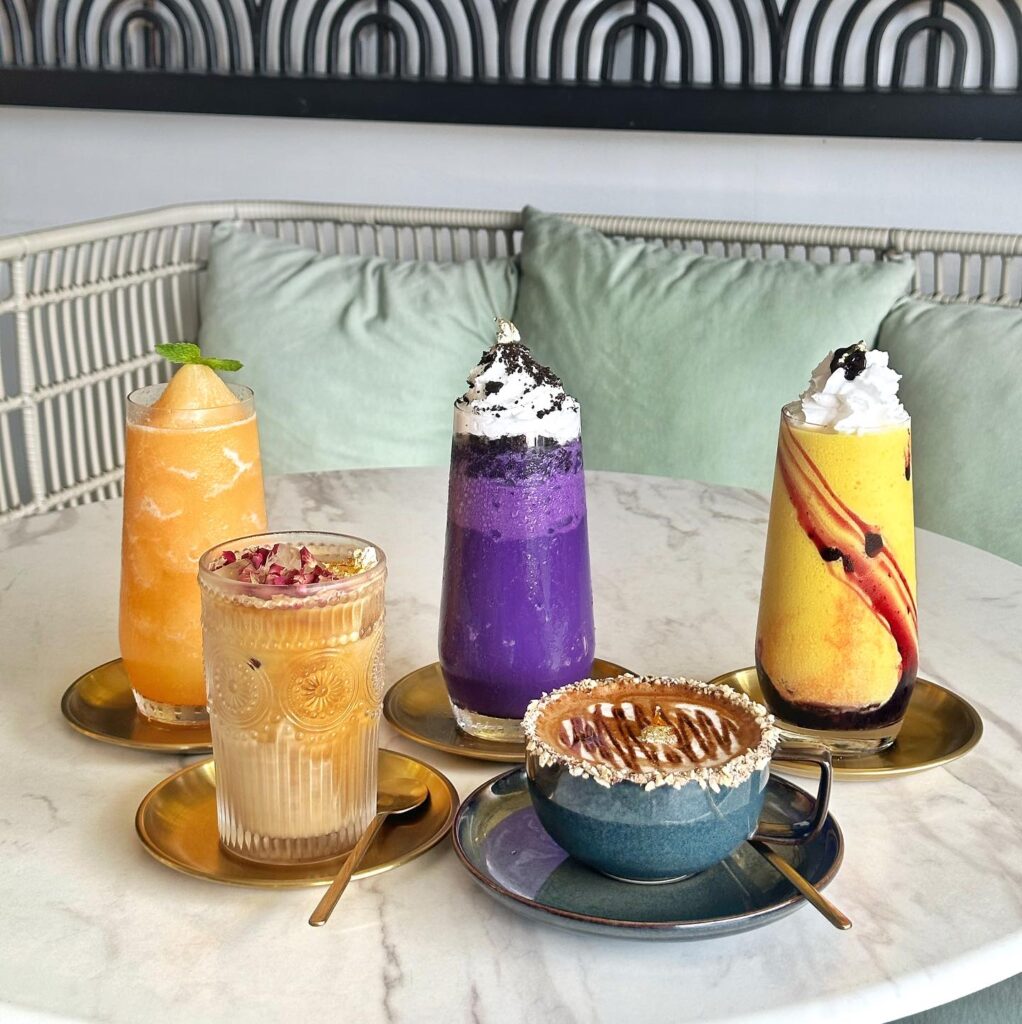 Photo Source: La Condessa Café + Lounge
When it comes to their menu, La Condessa Café + Lounge takes pride in offering a diverse selection of authentic Mexican culinary delights. From uniquely aesthetic coffees and handcrafted cocktails to delectable dishes, there's something to please every palate.
Location: UG 01 & Mezzanine 01, CTTM Square, Diliman, Quezon City
Tomas Morato's restaurant scene is a testament to the city's culinary diversity and creativity. These unique dining establishments offer a wide range of flavors and experiences, from international cuisines to inventive takes on local favorites. Whether you're in the mood for gourmet delights, traditional dishes with a twist, or sweet indulgences, Tomas Morato has it all! So, the next time you're in Quezon City, be sure to explore these restaurants and savor the distinctive flavors that make Tomas Morato a foodie's paradise.