Molito, Alabang is a foodie's paradise in the South waiting to be explored. This charming culinary hub offers an array of dining options, from delectable local dishes to international cuisine, all in one convenient location. If you're looking for a memorable dining experience, Molito should be on your radar.
In this guide, we'll take you on a gastronomic journey through the must-try restaurants and cafes in Molito, Alabang.
1. Crown Street Kitchen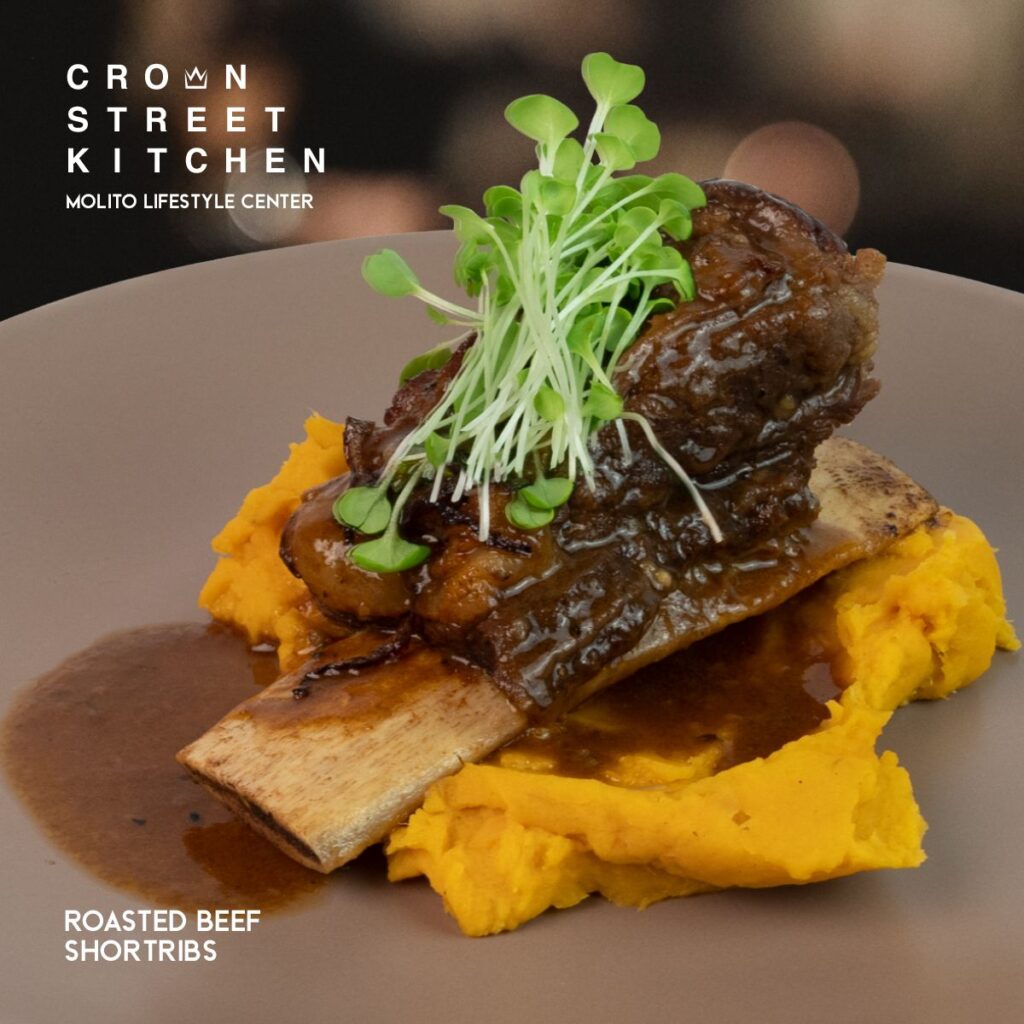 Up for some Australian cuisine? Dine at Crown Street Kitchen by Chef Miko. This restaurant serves all-day Australian breakfast, with the menu crafted by renowned Chef Miko Aspiras — a product of his experience while serving as the Executive Pastry Chef at Hilton Sydney during his time living and working in Australia.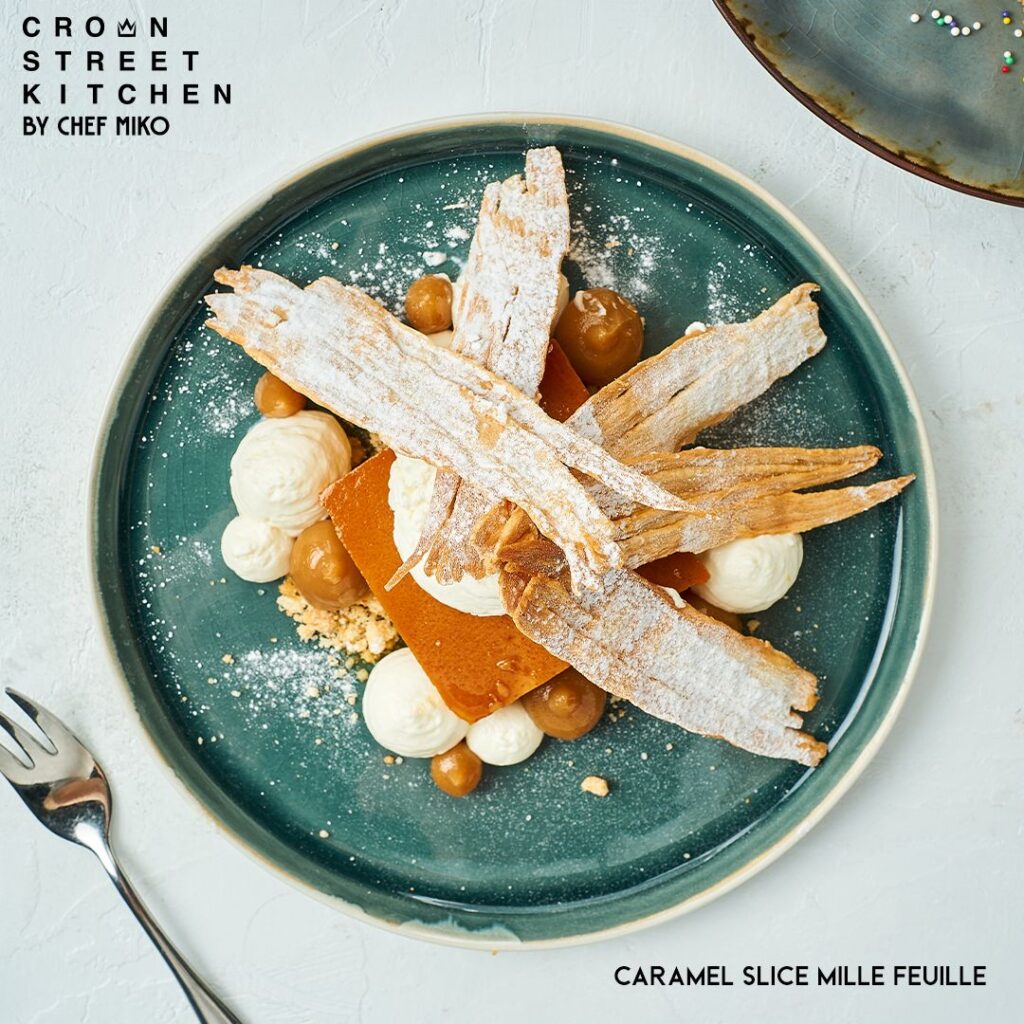 Photo Source: Crown Street Kitchen by Chef Miko
Crown Street Kitchen, under the guidance of Chef Miko, offers a delightful experience reminiscent of Sydney's vibrant café culture. Their menu is also packed with must-try dishes that provide unique flavors to your taste buds, such as the Meat Pie, Tuna Loin Crudo, Grilled Prawns, Classic Benny (a combination of savory bacon, spinach bun, and a perfectly poached egg generously coated in creamy hollandaise sauce), Signature Fish & Chips, and more.
2. Sobra Cafe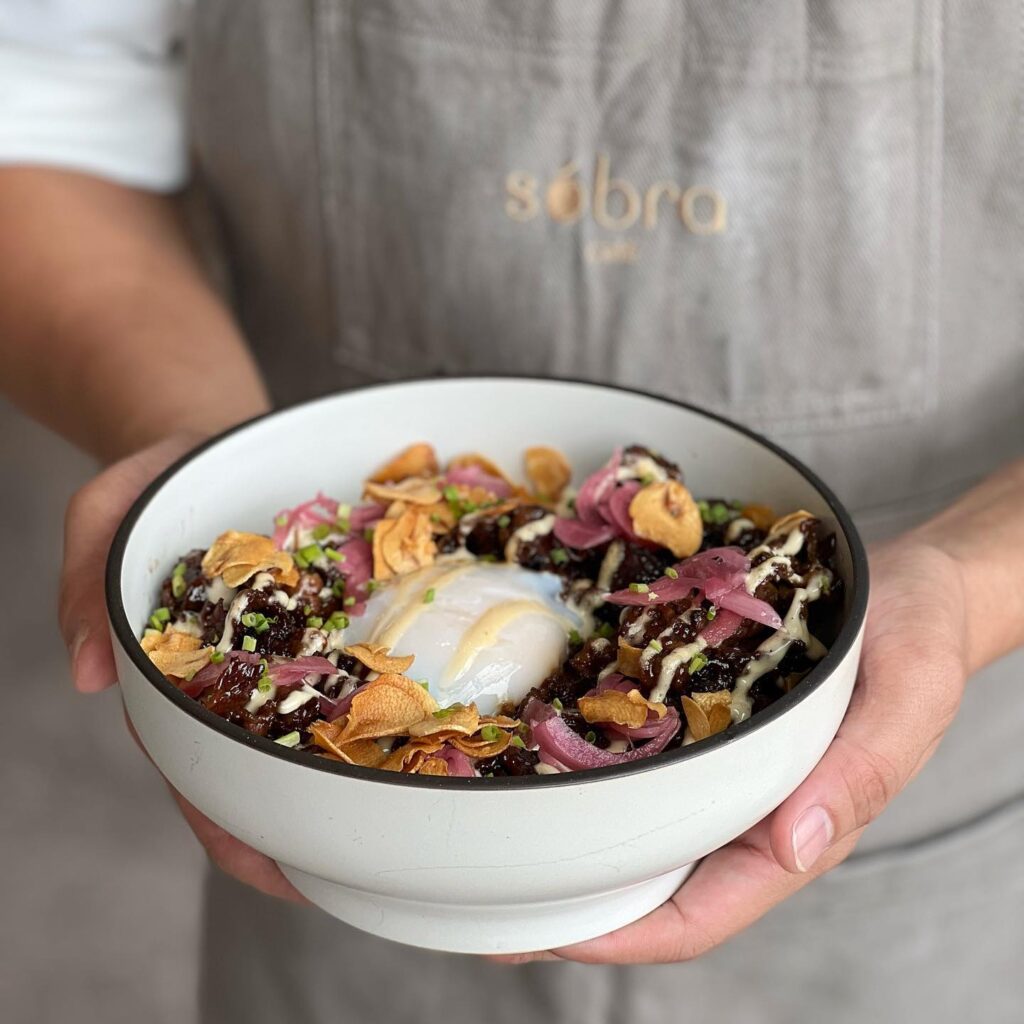 Aesthetically pleasing cafe with good food? Head down to Sobra Cafe! This cafe is owned by actor David Licauco, and is one of the four food businesses he has. It's also been rapidly gaining recognition as a go-to brunch destination within the complex, as they serve international comfort in big servings — which makes it true to its name "sobra," a Tagalog word for "more."
They have a good lineup of food on their menu, but one of their bestsellers is the Tapa Sobra, a flavorful and fancier take on the classic Filipino comfort food, beef tapa. Other food on the menu include: Dirty Fries, Chicken Poppers, Prawn Thermidor Salad, and more. They also serve a wide variety of refreshing shakes and coffees that will pair well with the food.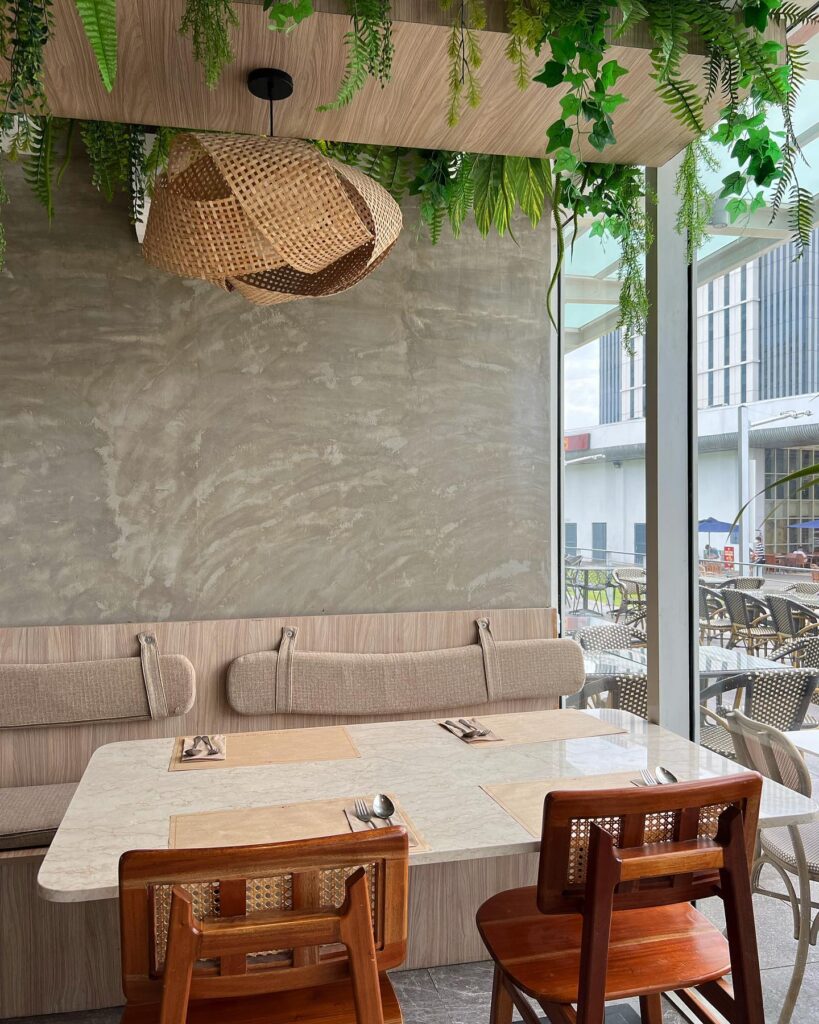 Photo Source: @sobracafe.molito on Instagram
Sobra Cafe boasts a modern and cozy interior that's inviting. It's definitely an ideal place to visit in Alabang for a chill dining experience.
3. Miyazaki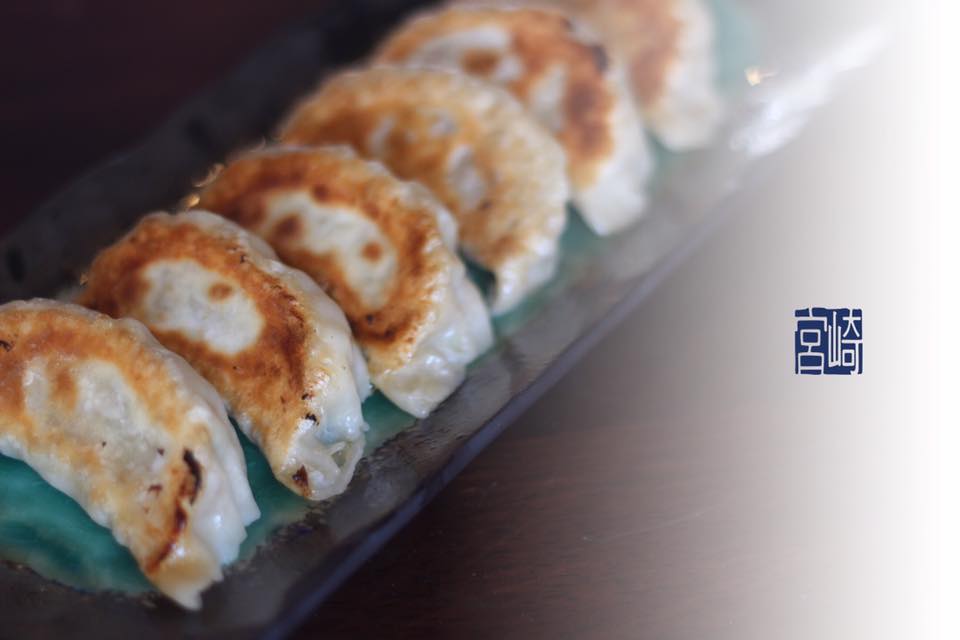 Photo Source: Miyazaki
If you're up for authentic Japanese flavors, Miyazaki is the way to go. It's a must-visit restaurant since they offer a diverse menu that includes sushi, sashimi, tempura, and more. Their unwavering dedication to using fresh, top-quality ingredients and the culinary expertise of their chefs ensure an authentic and gratifying Japanese dining experience.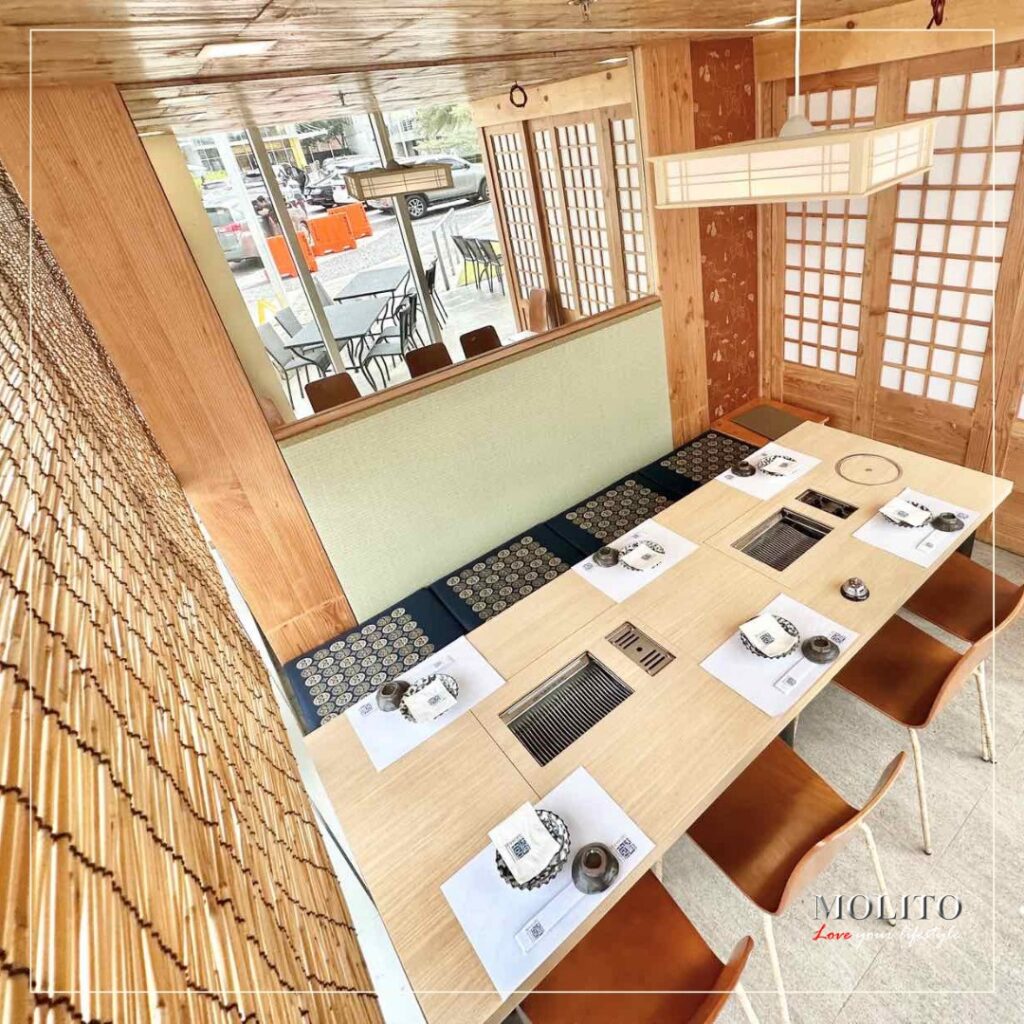 Photo Source: Molito Lifestyle Center
Miyazaki's interior is a harmonious blend of traditional Japanese aesthetics and modern elegance, featuring warm wooden accents and subtle lighting that create a welcoming atmosphere. The restaurant's attention to detail in its design enhances the overall dining experience, making it a visually pleasing and comfortable space to enjoy your meal.
4. Gino's Brick Oven Pizza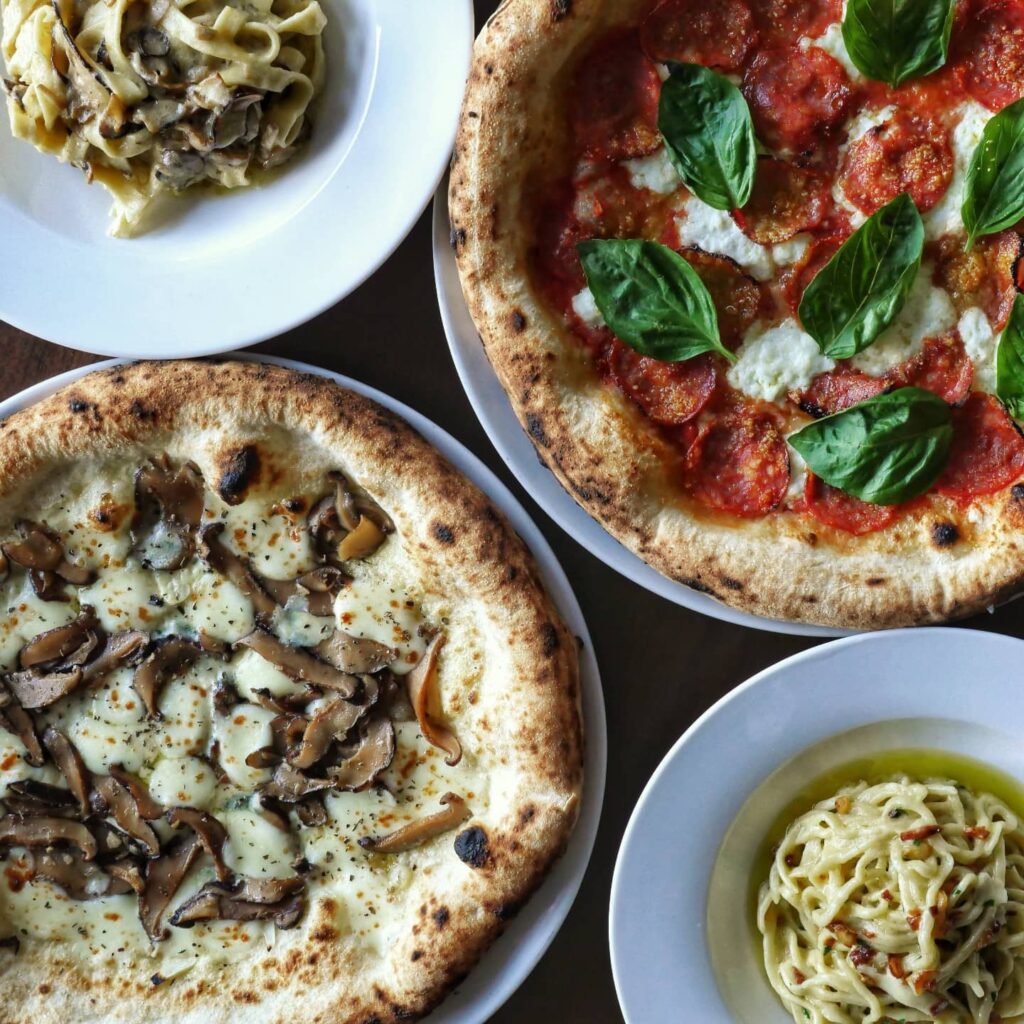 Photo Source: Gino's Brick Oven Pizza
Gino's Brick Oven Pizza is a beloved establishment in Molito, Alabang, known for serving up delectable, wood-fired pizzas with a perfect balance of crispy and chewy crusts. With an inviting and cozy ambiance, it's a go-to spot for pizza enthusiasts looking to enjoy artisanal creations in a relaxed setting.
The cozy and rustic interior of Gino's creates a welcoming atmosphere, making it an excellent choice for families or casual gatherings with friends. If you're a pizza enthusiast looking for an exceptional pie in Molito, Gino's Brick Oven Pizza is the place to be.
5. Alegria Cantina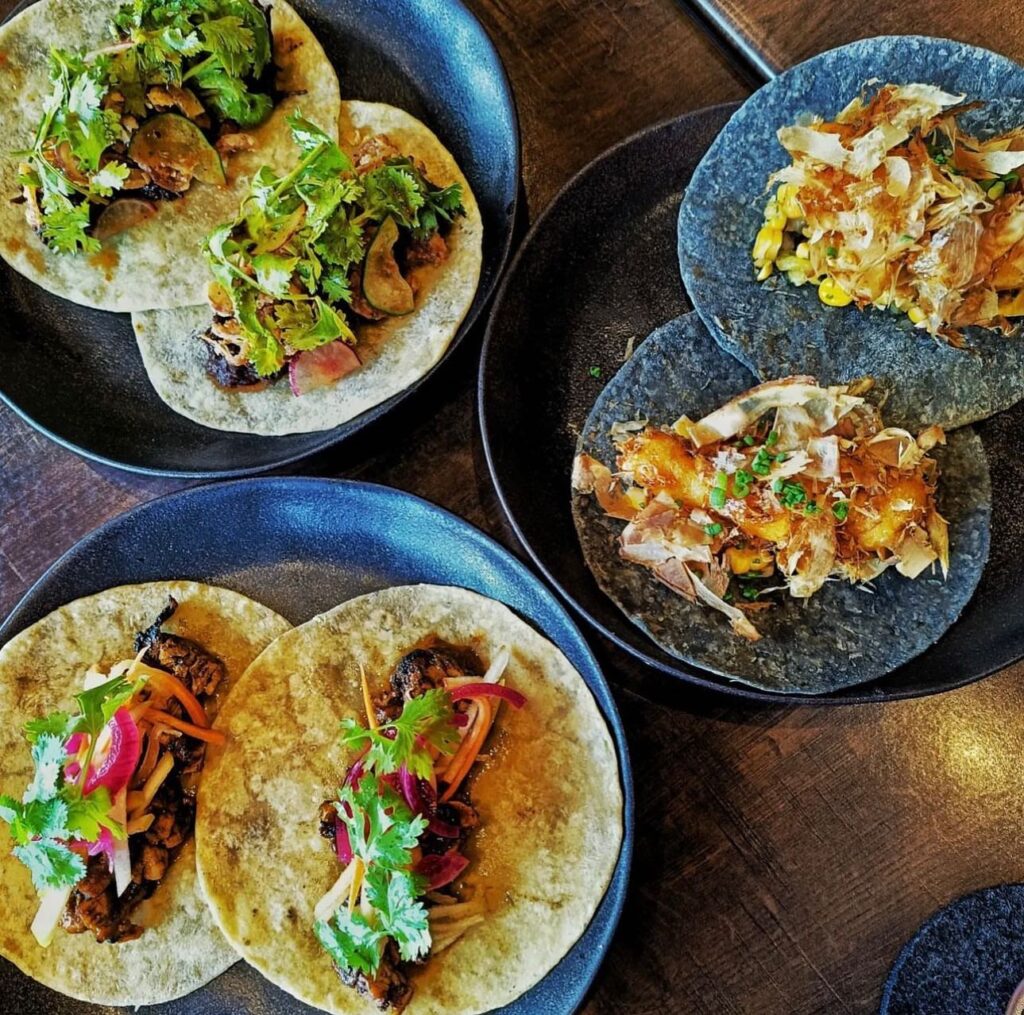 Alegria Cantina is renowned for its Latin American cuisine. Their menu features a delightful array of dishes inspired by the flavors and traditions of Latin America. From vibrant and flavorful dishes inspired by Latin American traditions to the restaurant's lively ambiance and specialty offerings, it provides an immersive dining experience.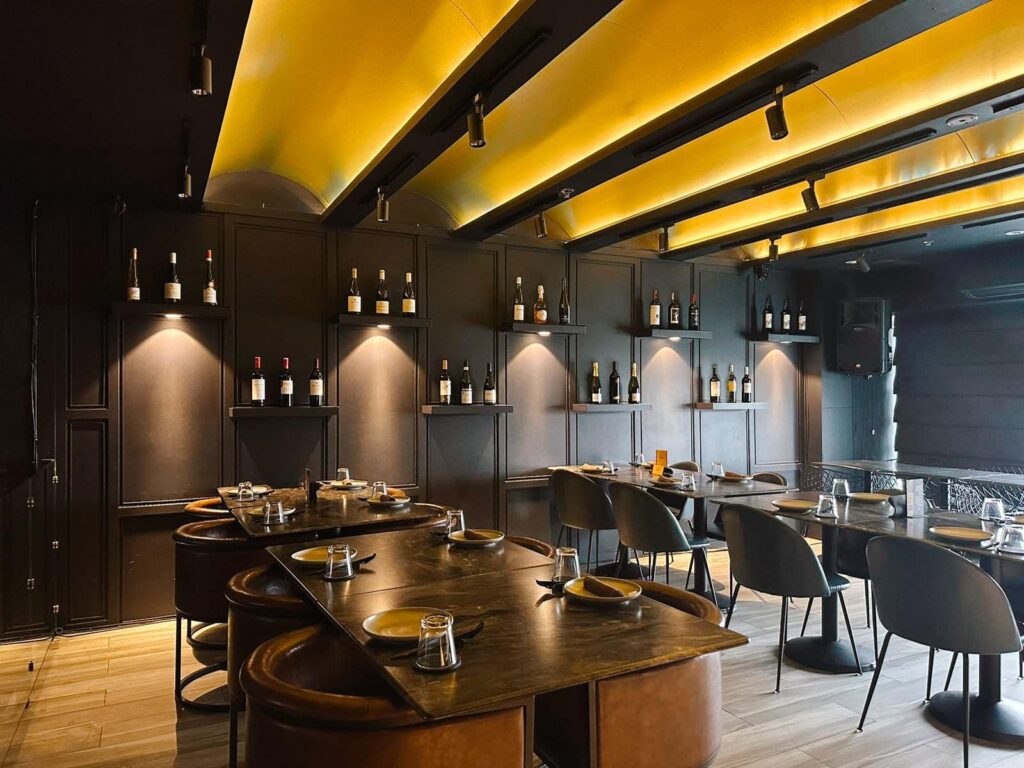 Photo Source: Alegria Cantina
Inside Alegria Cantina, the interior design exudes a modern and cozy atmosphere. The restaurant's well-planned aesthetics also create an inviting space that captivates the senses.
6. Nara Thai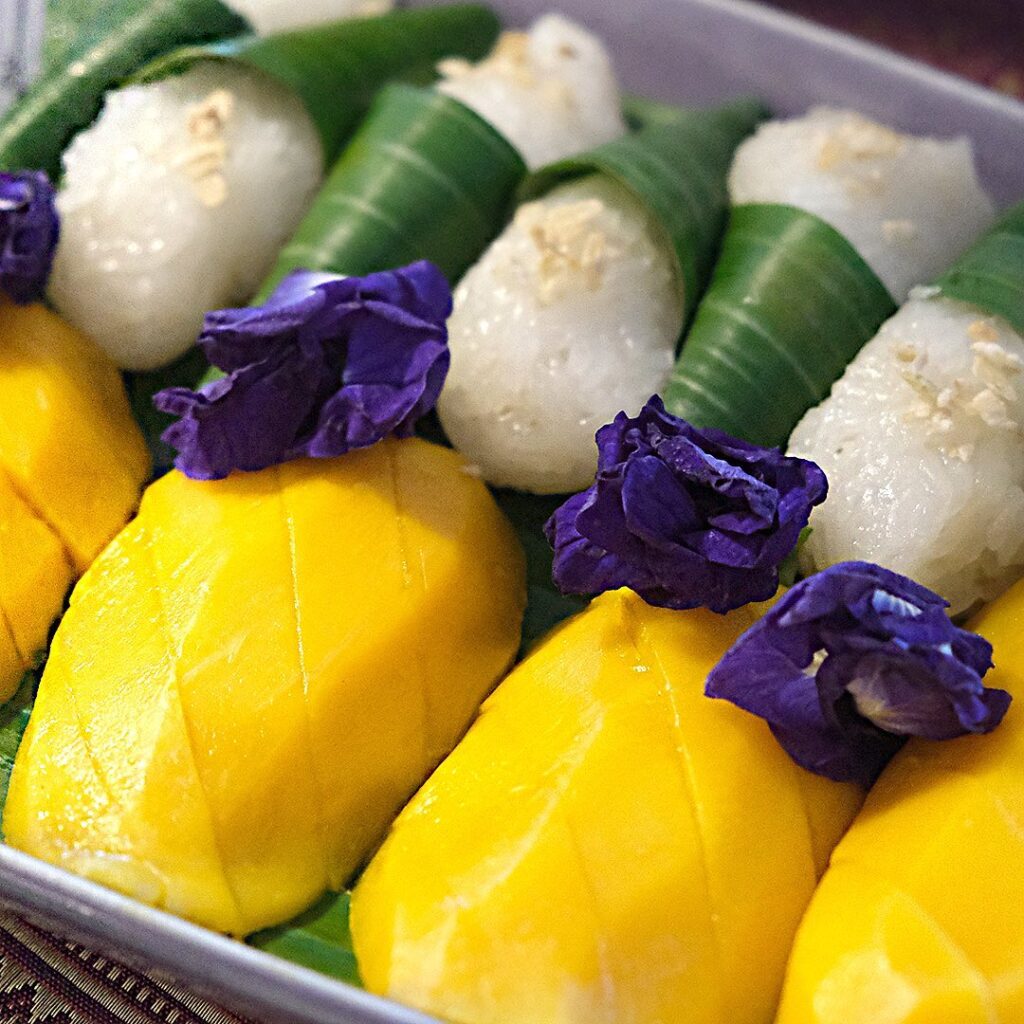 Photo Source: Nara Thai Philippines
If you're a fan of Thai food or haven't tried any of their dishes, then you have to try Nara Thai in Molito, Alabang.
Nara Thai is actually a Thai restaurant franchised from Bangkok. This restaurant is known for its authentic Thai dishes, prepared with precision and the use of traditional ingredients. With a menu that showcases classic Thai favorites like Shrimp Pad Thai, Chicken Satay, and many more, it offers a taste of Thailand in every bite. The restaurant's warm and inviting ambiance, complete with Thai-inspired decor, creates a welcoming setting for a delightful dining experience that captures the essence of Thai cuisine.
7. SOUV! by Cyma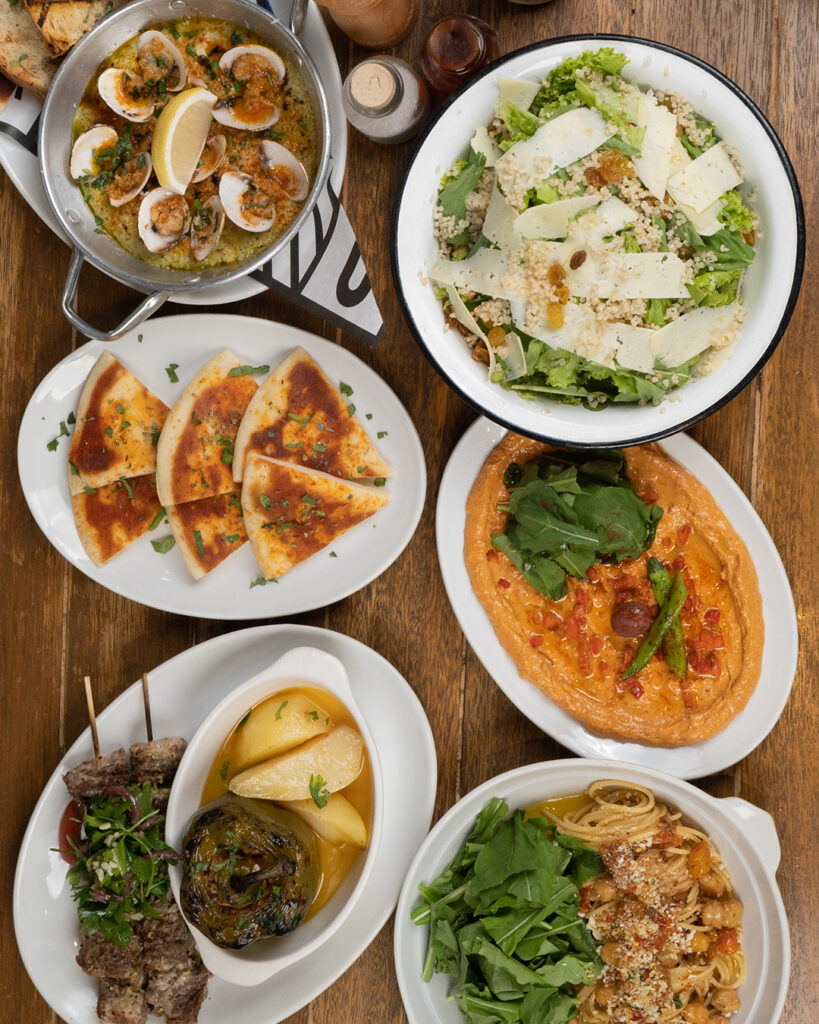 Known for its delectable Greek-inspired cuisine with a modern twist, SOUV! by Cyma is perfect for those seeking a Mediterranean dining experience, offering a menu filled with dishes that celebrate the vibrant and bold flavors of Greece. Each dish is prepared with fresh, high-quality ingredients and a contemporary flair. The restaurant's inviting and rustic ambiance, along with its commitment to authentic flavors, makes SOUV! by Cyma a standout destination for anyone in search of a memorable taste of Greece in Alabang.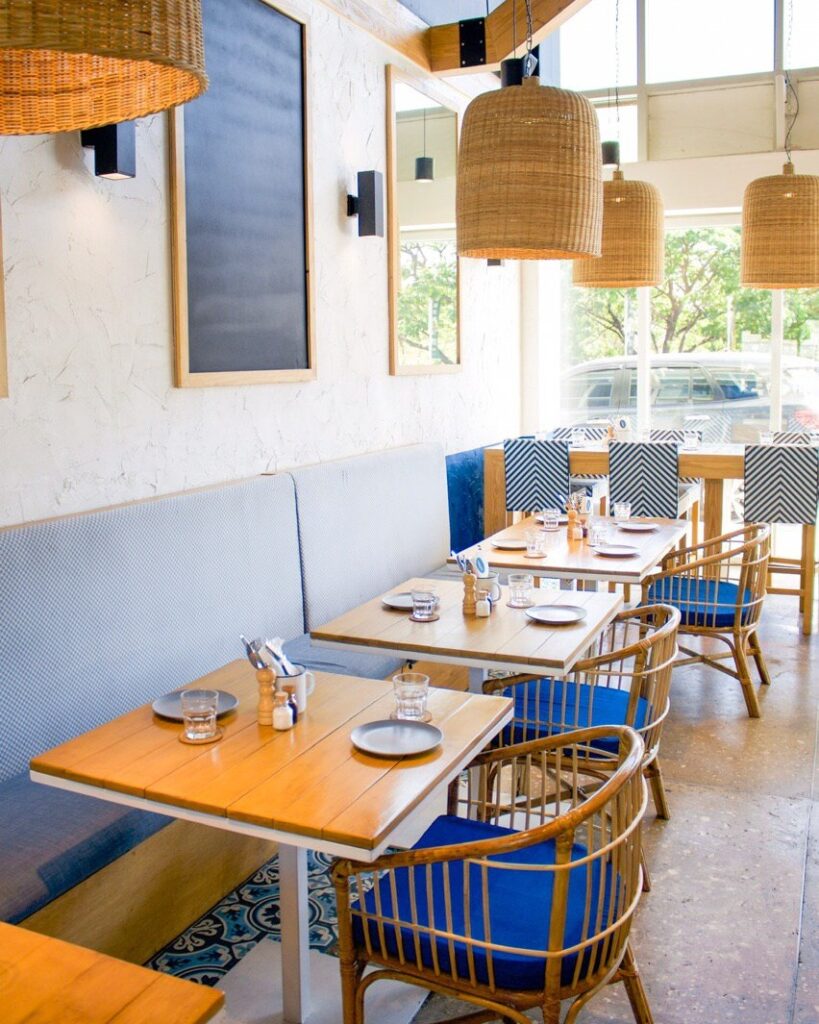 Photo Source: Souv
SOUV! by Cyma's interior is a tasteful blend of rustic charm and Mediterranean elegance, featuring warm wooden accents, earthy tones, and warm lighting that create a cozy and inviting atmosphere.
8. Cheese Rolls by Miss J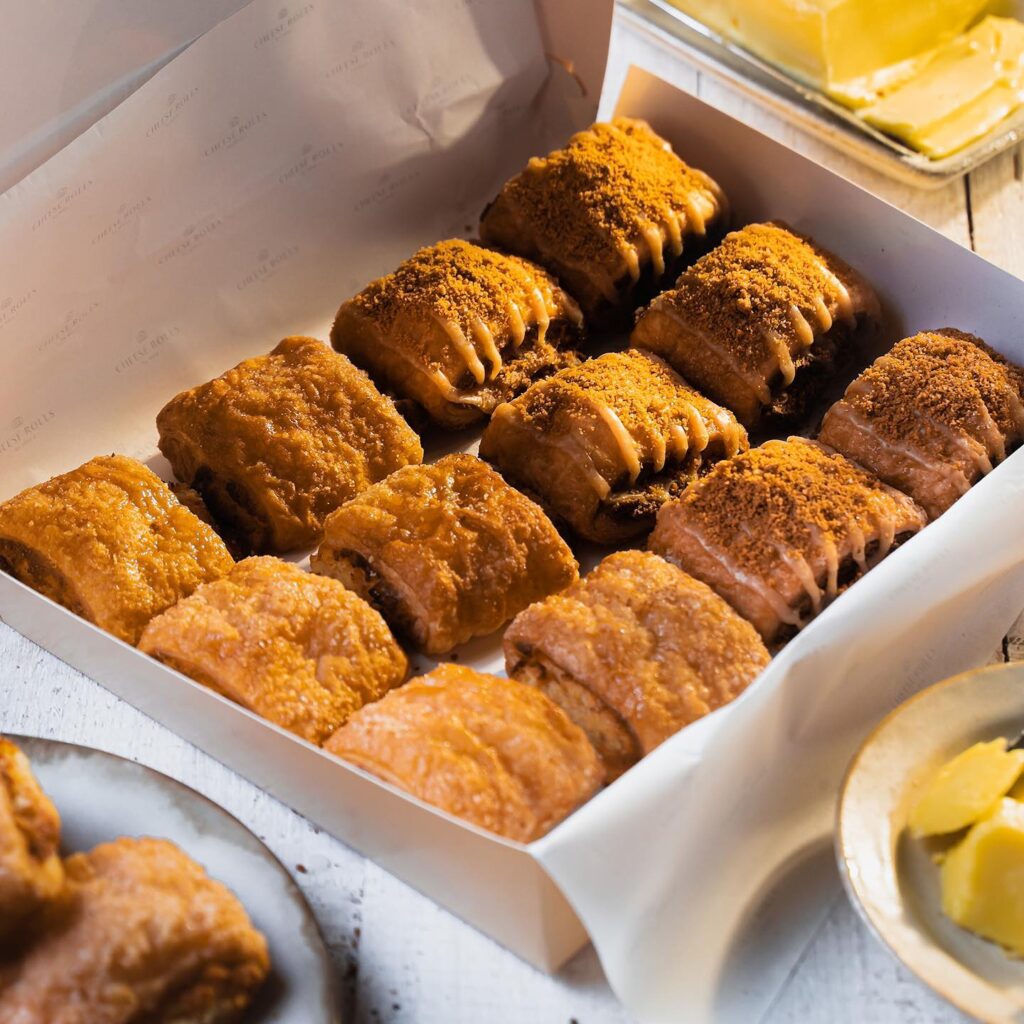 Photo Source: Cheese Rolls by Miss J
Your food trip wouldn't be complete without a delectable dessert that hits the spot. So for those who love pastries, try Cheese Rolls by Miss J. This dessert shop offers an array of freshly baked cheese rolls — and mind you, the cheese rolls they offer are not your ordinary cheese rolls because they come in a variety of flavors, such as Creamy KitKat, Belgian Ham, Blueberry, Cookie Butter, and more.
9. Frankie's New York Buffalo Wings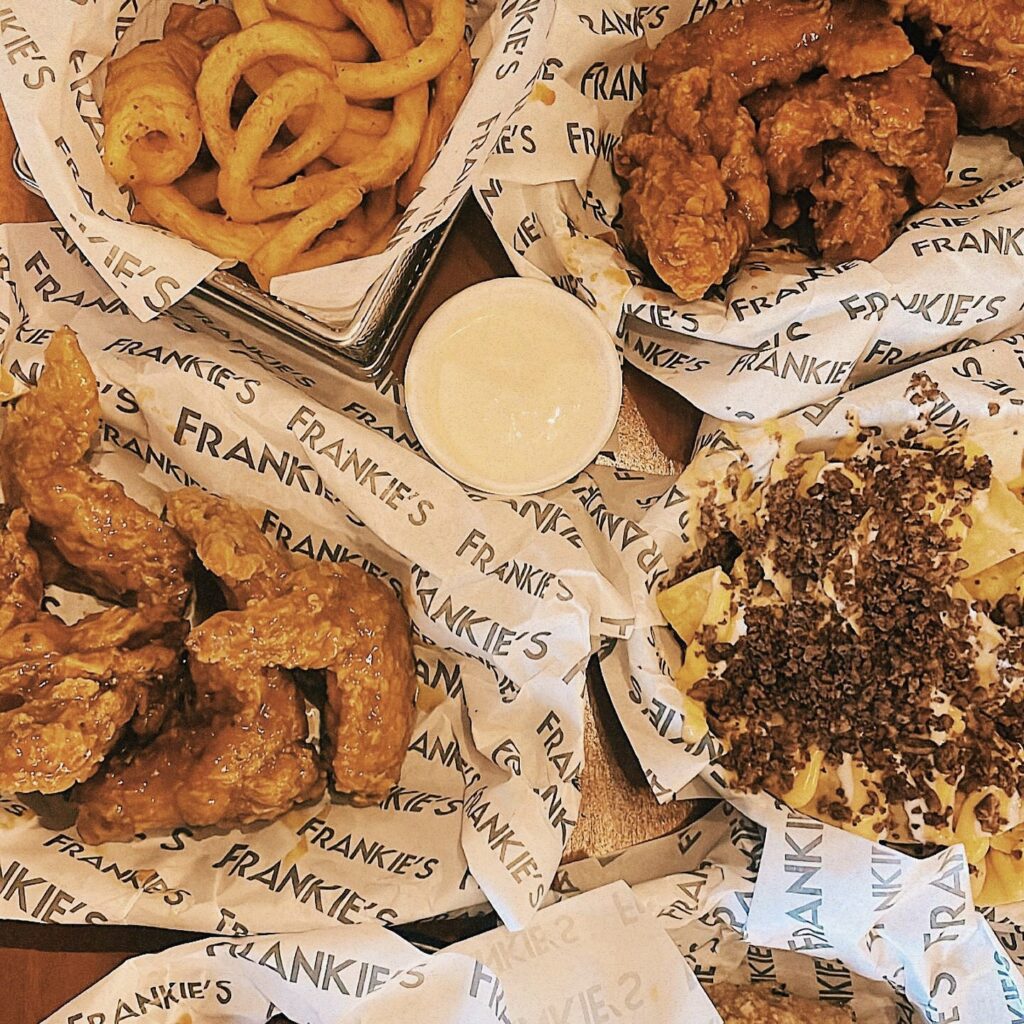 Photo Source: Frankie's New York Buffalo Wings
Frankie's New York Buffalo Wings is another standout restaurant in Molito, Alabang, and it's a must-visit for wing lovers. Known for its authentic New York-style buffalo wings, Frankie's offers a variety of mouthwatering flavors, from mild to extremely spicy, ensuring there's something for everyone.
The restaurant's casual and friendly atmosphere makes it a great spot for enjoying these crispy and flavorful wings with friends or family. Whether you're a fan of classic buffalo wings or looking to explore unique flavors, Frankie's is the go-to destination for a memorable and satisfying wing experience alongside the diverse culinary offerings in Molito.
10. Mendokoro Ramenba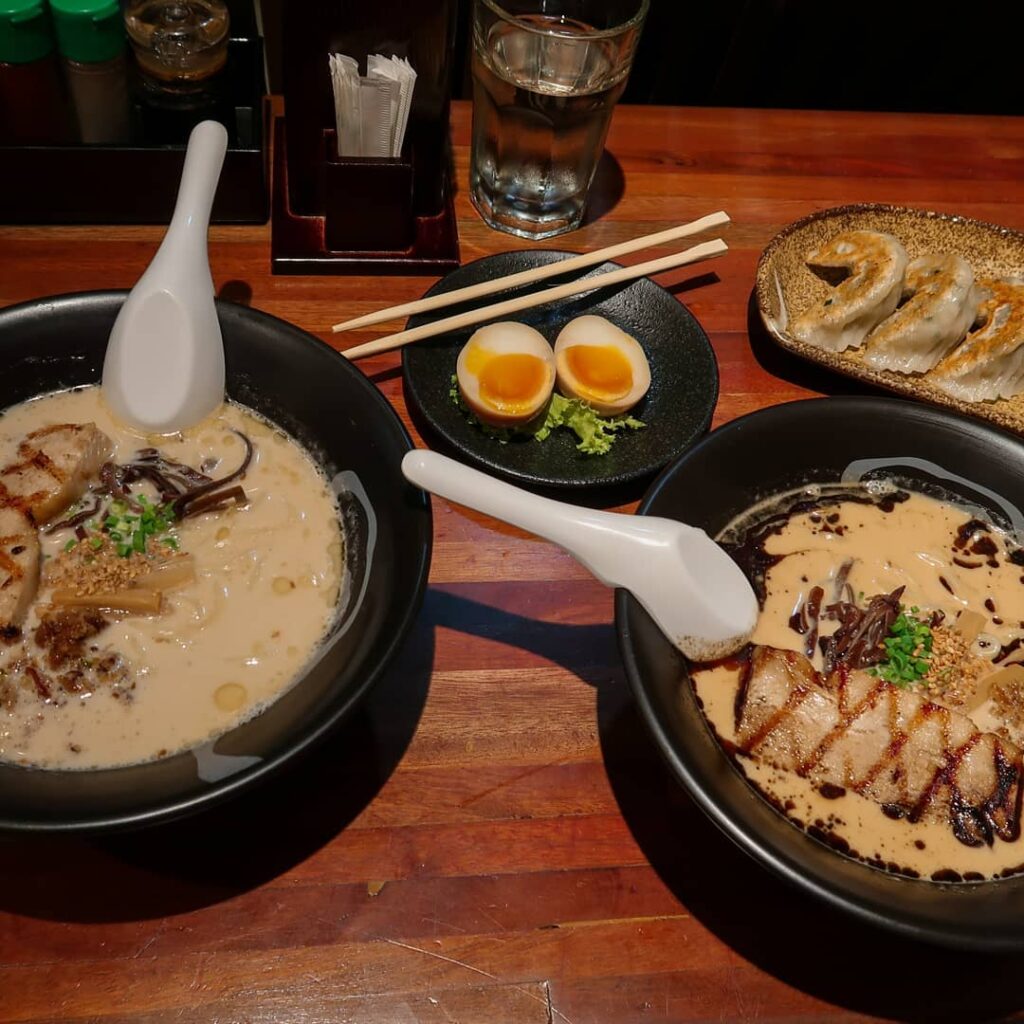 Photo Source: Recommend Eat
Mendokoro Ramenba is a gem within Molito, Alabang, and a must-visit for ramen enthusiasts. This restaurant has gained fame for its authentic and delectable ramen offerings, prepared with attention and care. The menu showcases a variety of ramen styles, each featuring rich, flavorful broths and perfectly crafted noodles. The dining experience at Mendokoro Ramenba is enhanced by the open kitchen concept, allowing diners to witness the art of ramen preparation.
11. Mantra Indian Kitchen & Bar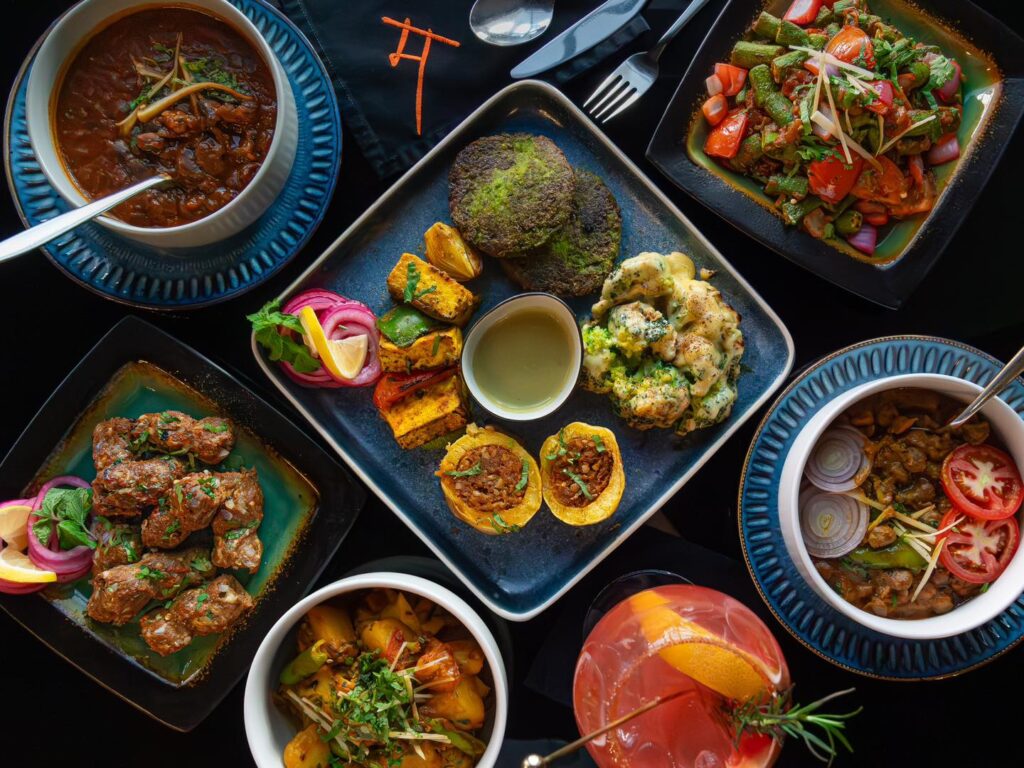 Mantra Indian Kitchen & Bar in Molito, Alabang, invites you to savor the vibrant flavors of India. With its diverse menu, including classic favorites Makki Kebab, Chicken 69 (an Indian Starter), and more, it's a must-visit for all food enthusiasts.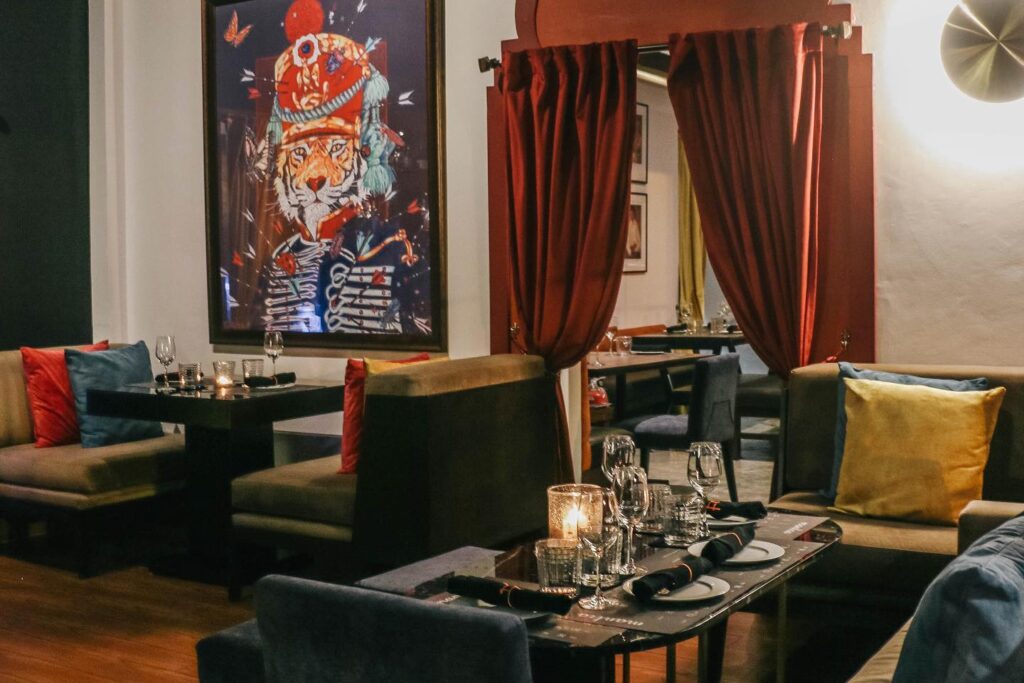 Photo Source: Mantra Indian Kitchen & Bar
The warm ambiance and attentive service complete the experience, making it the perfect place to explore the rich culinary heritage of India.
12. Burger Geek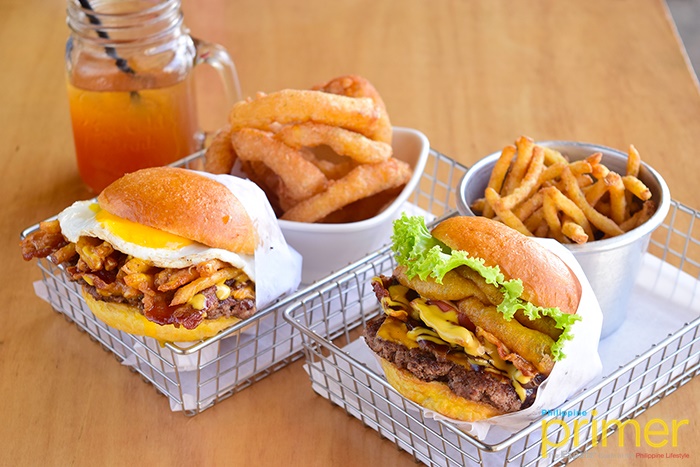 Photo Source: Philippine Primer
Burger Geek is a culinary haven for burger lovers. This trendy eatery is a must-visit for those craving mouthwatering gourmet burgers crafted with precision. Their menu also showcases creative burger names, such as the Class President, The Cheerleader, The Geek, and more – which are all packed with savory flavors that will satisfy your craving for burgers.
Their commitment to quality is evident in their use of premium ingredients, from juicy beef patties to fresh, locally sourced produce. The restaurant's inviting and laid-back atmosphere, along with friendly staff, creates a welcoming setting for burger lovers of all ages.
13. Salt and Ice Bar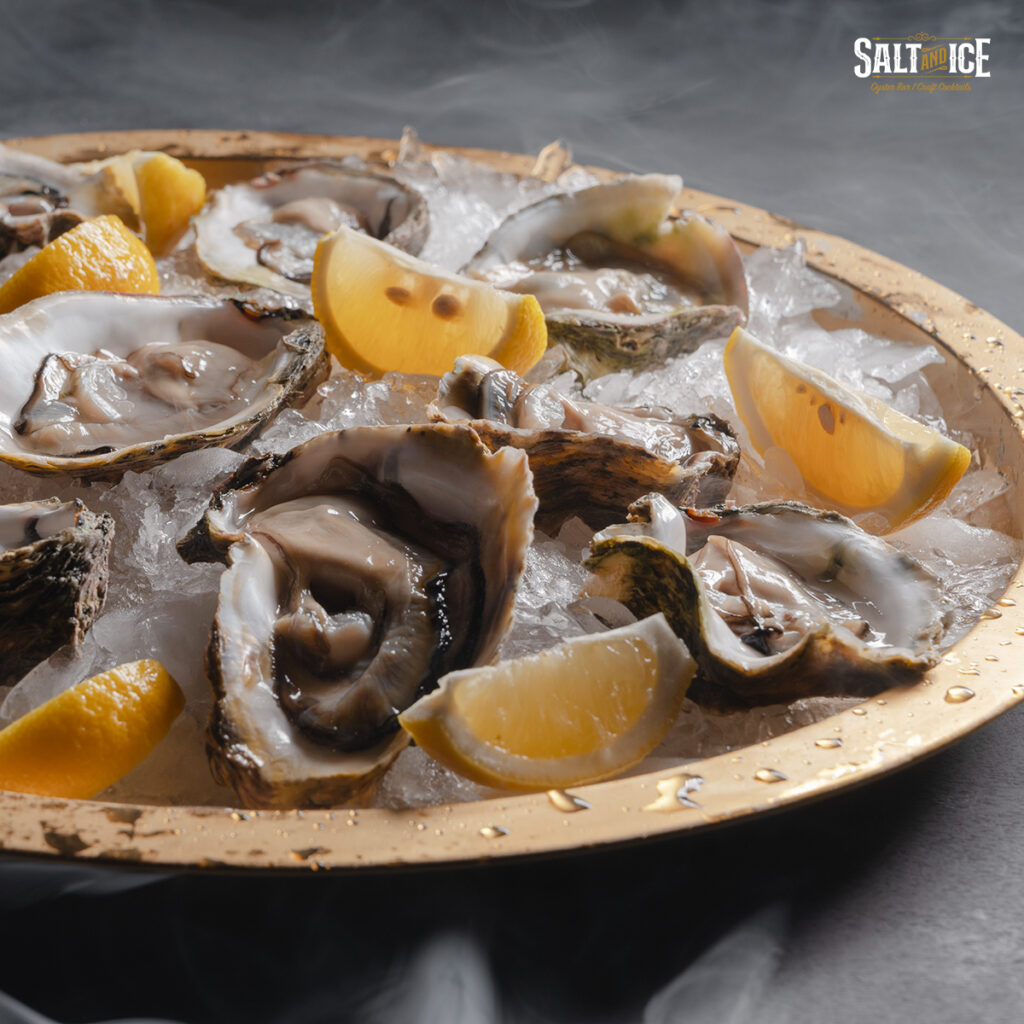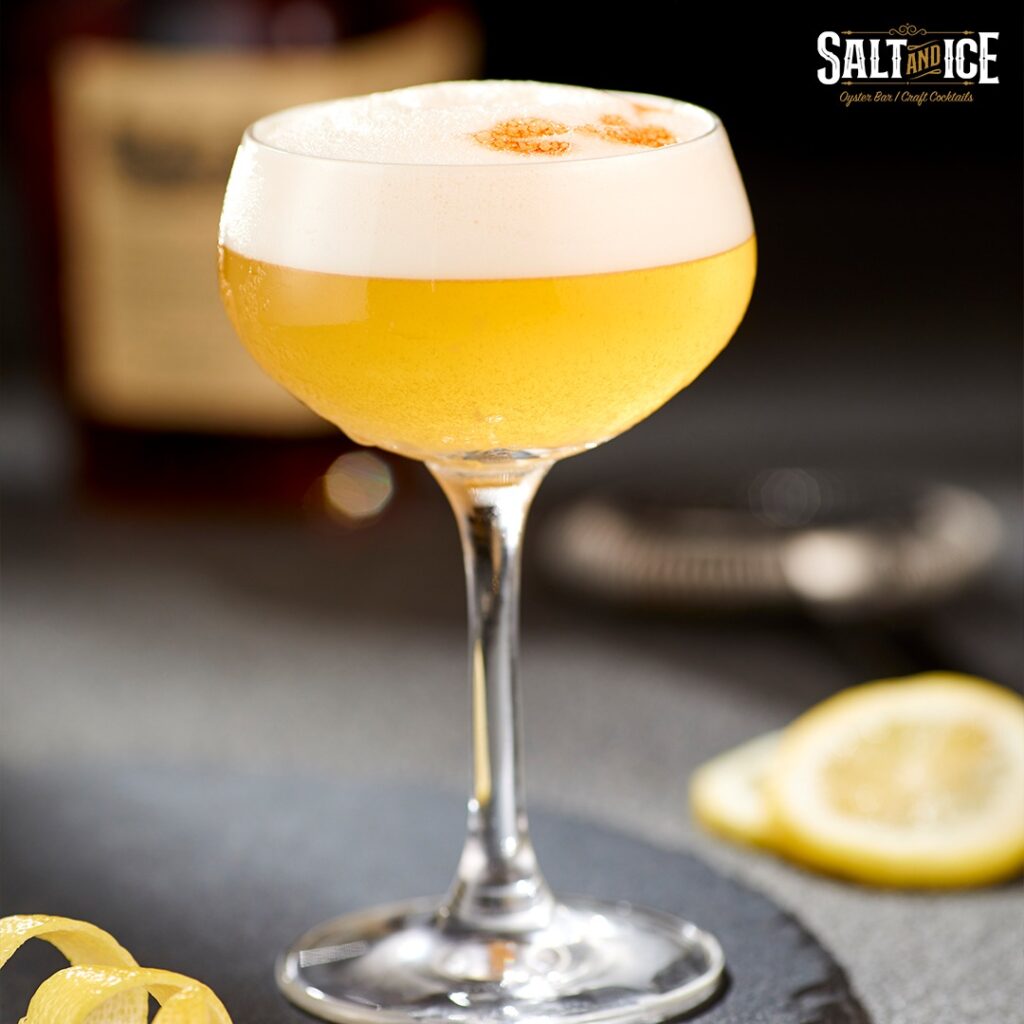 Photo Source: Salt and Ice Bar PH
Fun Fact: Salt and Ice Bar is just on the second floor of Crown Street Kitchen. So if you want to go for another round of good food paired with a chill and elegant ambiance, visit Salt and Ice Bar. They serve a variety of international comfort food, but the stars of their menu are the amazing oyster dishes and the craft cocktails.
14. Ramen Yushoken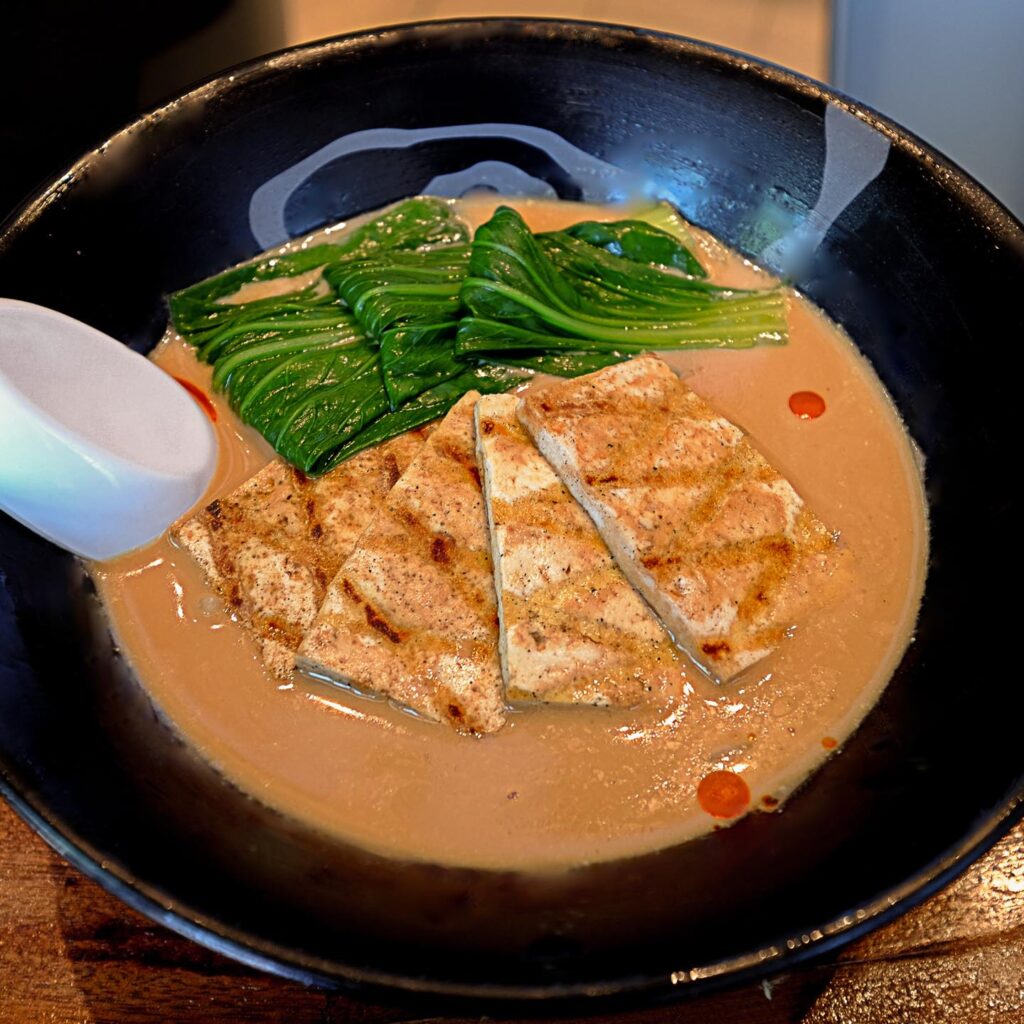 Ramen Yushoken is best known for its exceptional Japanese ramen creations. This renowned ramen joint attracts noodle enthusiasts from near and far, offering a menu that features rich, flavorful broths paired with perfectly cooked noodles.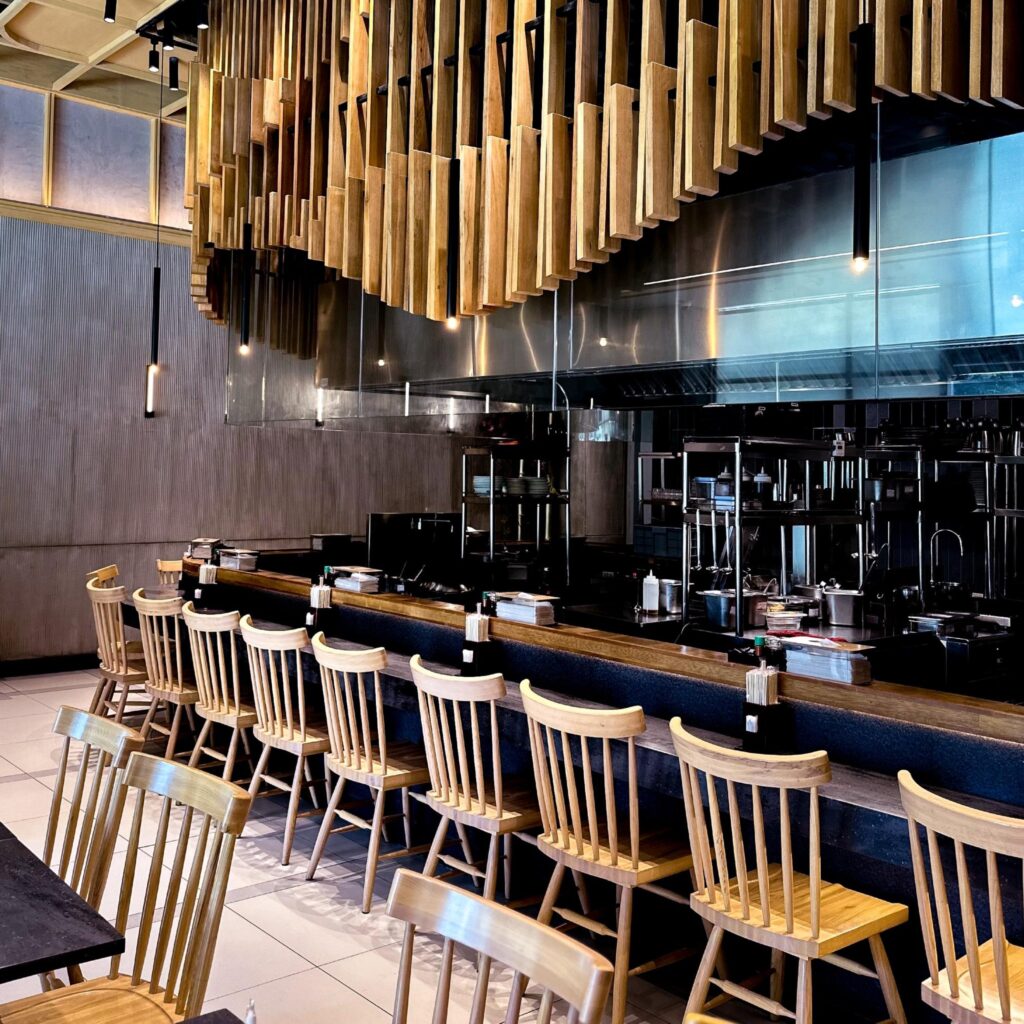 Photo Source: Ramen Yushoken
Despite the occasional wait due to its popularity, the taste of their expertly crafted ramen is well worth it, making Ramen Yushoken a must-visit for anyone seeking an authentic and satisfying ramen experience in Molito, Alabang.
15. Wooden Horse Steakhouse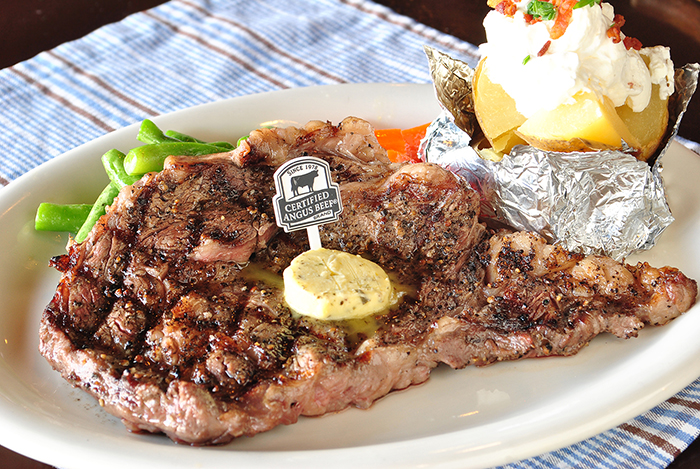 Photo Source: Philippine Primer
Wooden Horse Steakhouse in Molito, Alabang, is a must-visit for steak aficionados. This restaurant is known for its succulent, expertly grilled steaks, offered in a variety of cuts and sizes. They offer different kinds of steak on their menu, giving you a range of options. Some of the crowd-favorites are the Baby Back Ribs and the Ribeye Steak. The rustic yet inviting atmosphere also suits different occasions such as an intimate dinner or a simple family gathering.
Molito, Alabang, stands as a haven for foodies, offering a diverse selection of dining experiences to cater to an extensive range of palates. From the intricacies of Japanese sushi to the rich flavors of Filipino cuisine and zest of Italian cuisine. Whether you're a local or a traveler in the area, don't pass up the chance to delve into these essential dining destinations and relish the delectable tastes that Molito has to offer.