The Philippines is a foodie's paradise, with a rich culinary tradition that has been influenced by various cultures of different countries. One of the best ways to sample the country's diverse cuisine is through its many buffet restaurants. From traditional Filipino dishes to international cuisine, the Philippines has a wide spread of buffet options to choose from.
In this blog, we'll be listing down some of the best buffet restaurants in the Philippines.
1. Spiral Buffet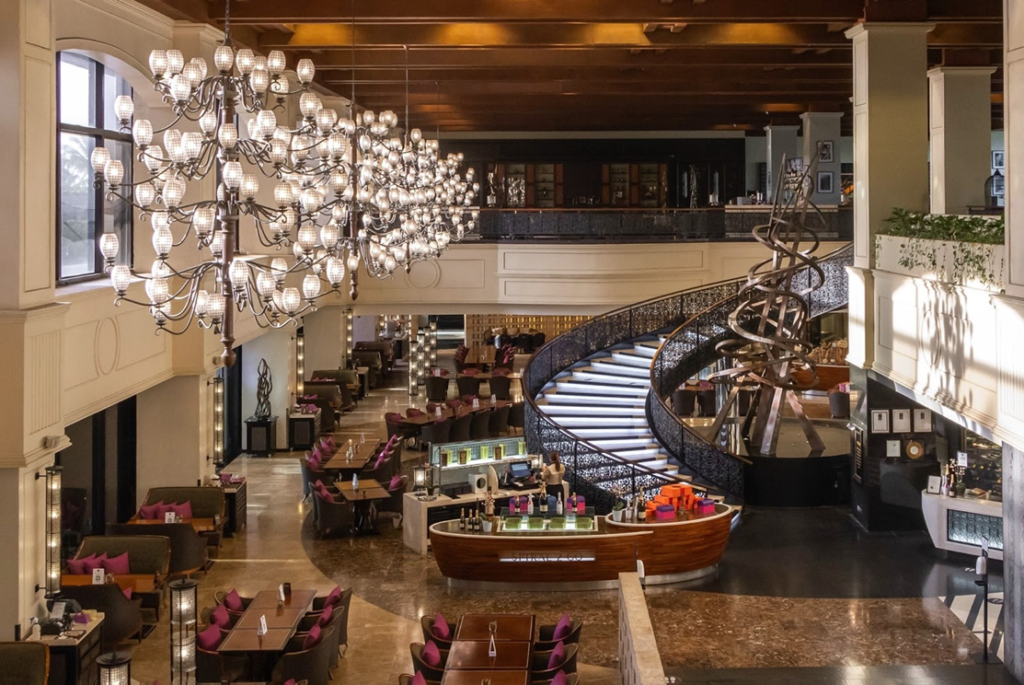 Spiral Buffet at Sofitel Philippine Plaza Manila is one of the most famous and highly-regarded buffet restaurants in the Philippines. It is known for its exceptional dining experience, with 21 stations that serve you varying tastes and flavors of staple dishes from 21 countries. They offer so many dishes that you can absolutely enjoy!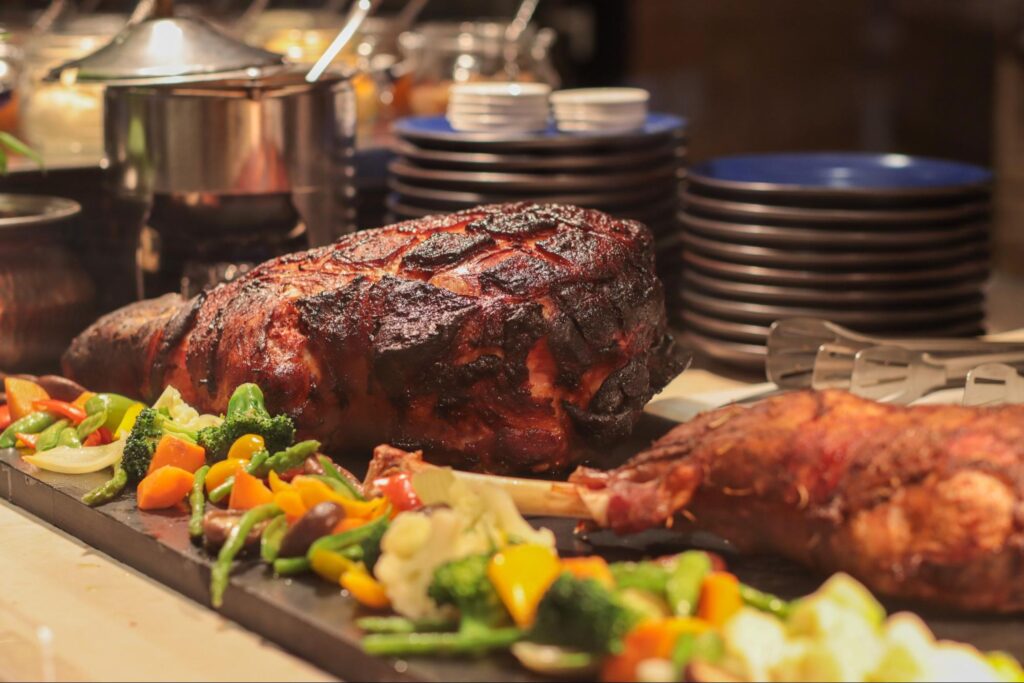 Spiral offers an extensive selection of appetizers, seafood, desserts, Japanese and Chinese cuisine, French pastries, classic European dishes, Thai staples, and many more. Its elegant setting, high ceiling, spacious dining areas, and outstanding service also make it a perfect venue for any special occasion.
2. DADS World Buffet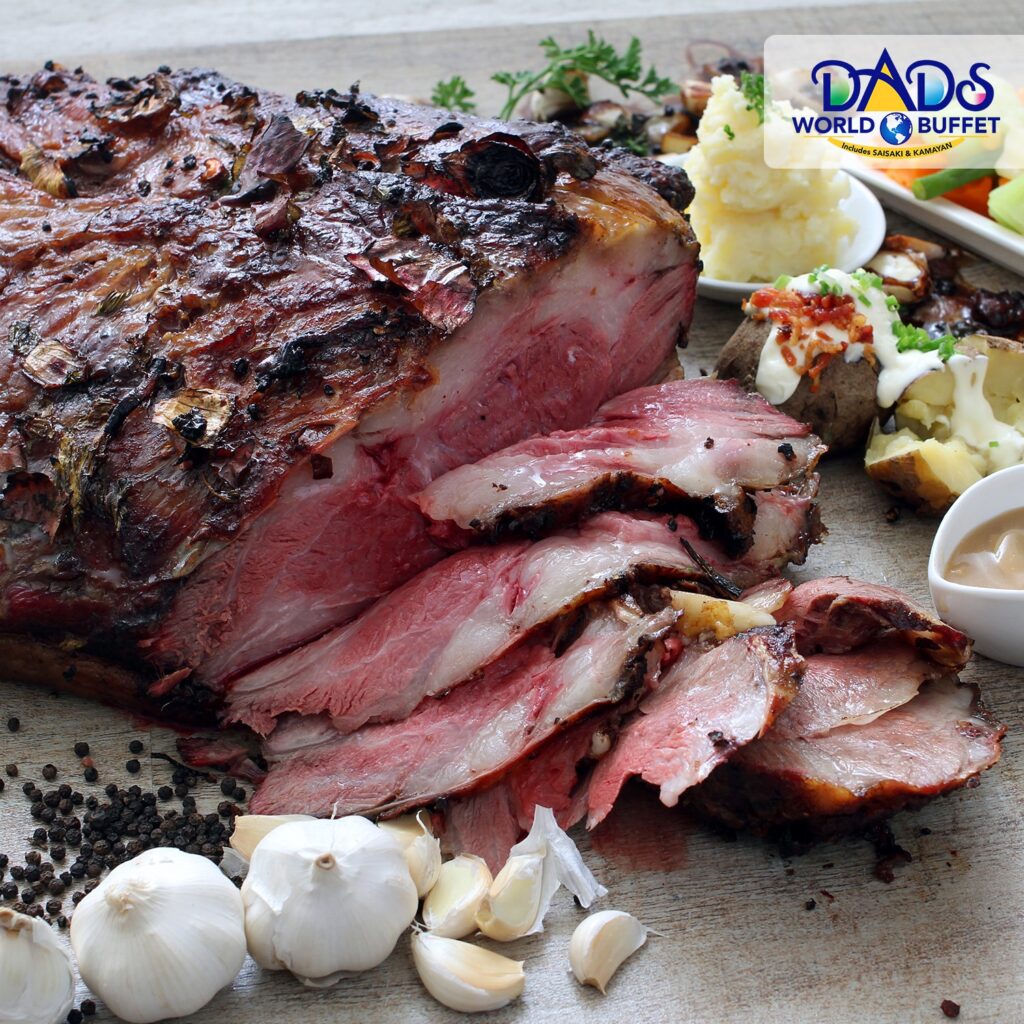 DADS World Buffet is a household name in the Philippines when it comes to buffets or eat-all-you-can concepts, and a go-to for various celebrations. It offers an impressive selection of dishes from Asia, North America, South America, and Europe. DADS is certainly a great value for money!
3. Cafe Ilang-Ilang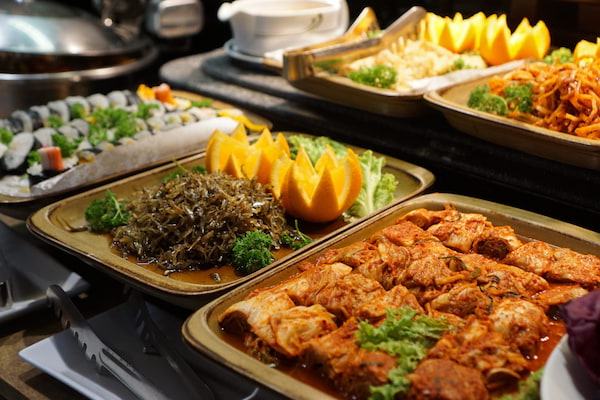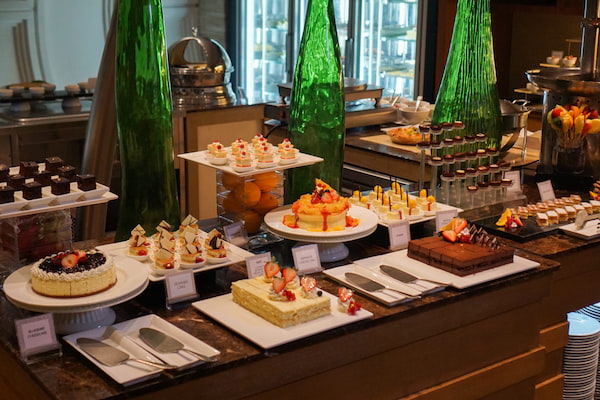 Cafe Ilang-Ilang at The Manila Hotel is another buffet restaurant that should be on every food lover's list. It offers a wide selection of international and local dishes, including fresh seafood, Japanese dishes, Chinese dimsum, and Filipino classics like adobo and kare-kare. They also serve delectable desserts, from cakes and parfaits to gelatos and popular Filipino kakanins, which will truly satisfy your sweet tooth.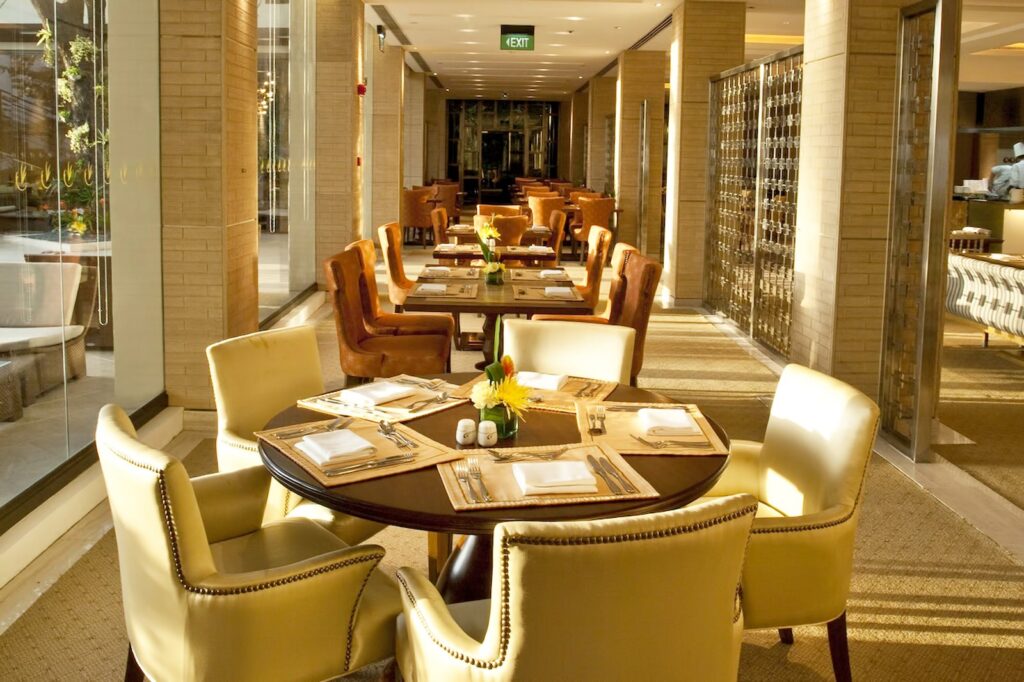 The restaurant's classic and sophisticated setting adds to the nostalgic charm of dining at the oldest premiere hotel in the country. Cafe Ilang-Ilang's attentive service and impressive selection of dishes make it a great choice for any kind of special occasion or even just a romantic dinner for two.
4. Sambo Kojin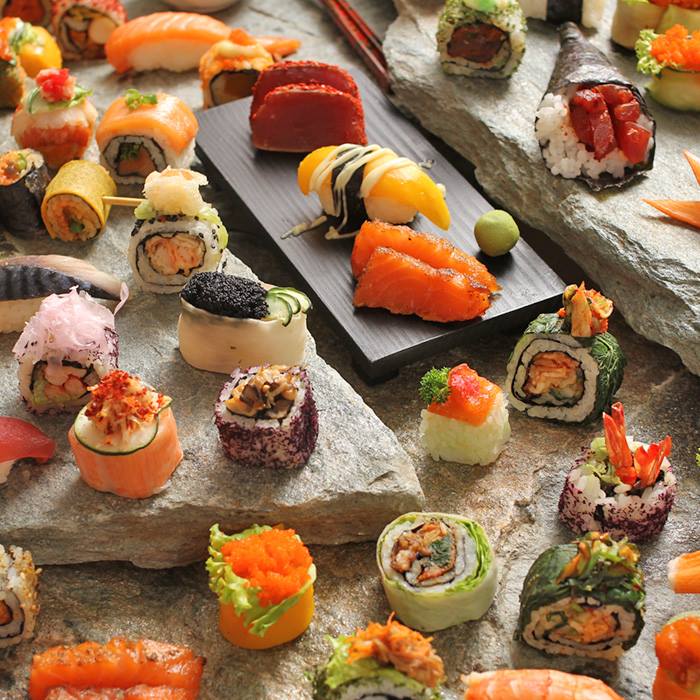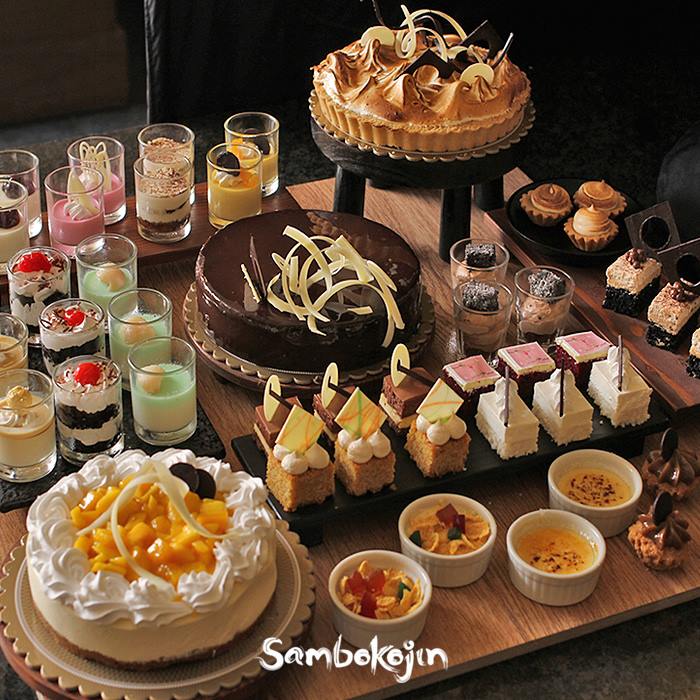 Sambo Kojin is a popular Japanese and Korean buffet restaurant in the Philippines that offers a wide array of dishes, including fresh sushi and sashimi, Korean barbecue, and Japanese hotpot, which makes it a perfect choice for those who love the idea of combining delectable selection of eat-all-you-can dishes and hotpot.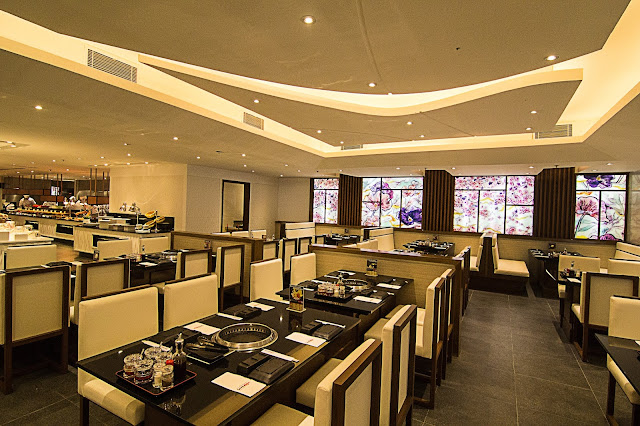 The restaurant's interactive dining experience, with its table-top grills and cooking stations, allows guests to cook their own food to their liking. Its modern and cozy setting, along with its attentive staff, also makes it a great dining destination for families and barkada get-togethers. With several branches located in key cities around the country, Sambo Kojin has become a go-to buffet restaurant for those who love authentic Japanese and Korean cuisine.
5. Buffet 101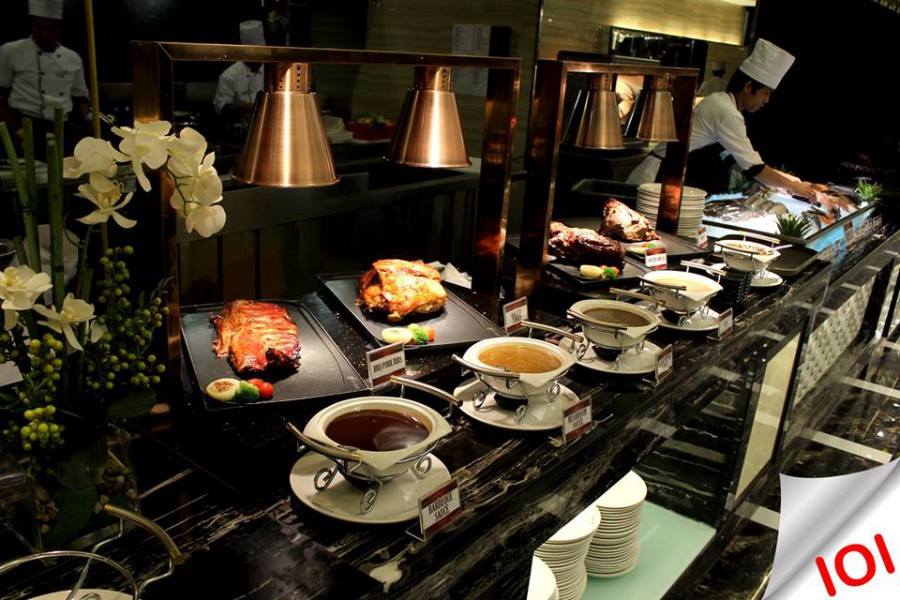 For a quality and delicious yet affordable buffet, one of the best options for that is Buffet 101. It is a buffet restaurant chain in the Philippines that offers a variety of dishes from different parts of the world. They have several live cooking stations, including a Japanese teppanyaki station, a Chinese wok station, and a Filipino grill station. Buffet 101's relaxed ambiance and affordable prices make it a great choice for a casual buffet experience and other special occasions such as birthdays and graduation celebrations.
6. Vikings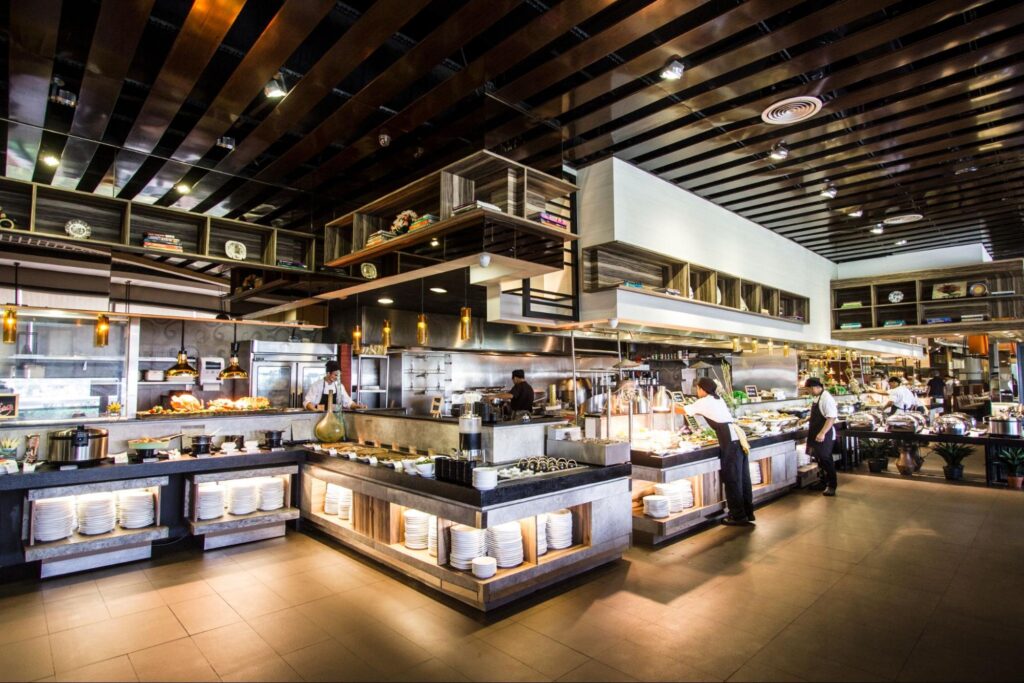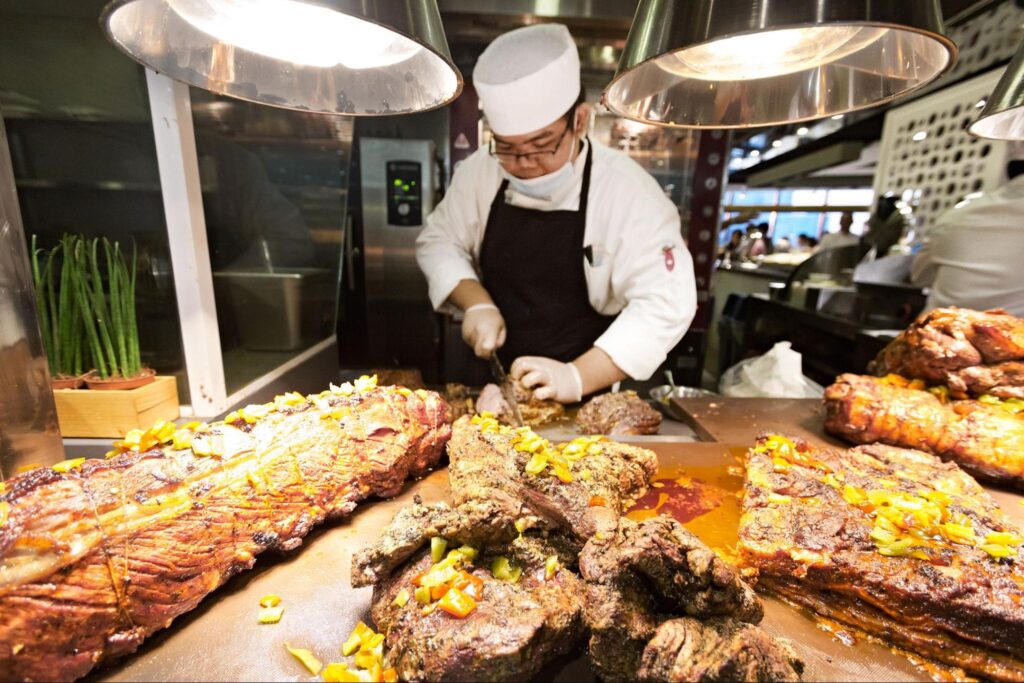 Vikings Luxury Buffet is another popular buffet restaurant chain in the Philippines that offers a wide range of dishes. They serve everything from Filipino favorites to international cuisine, including Chinese, Korean, Japanese, and Italian dishes. What sets Vikings apart is its unique and stylish ambiance, making it an ideal place to enjoy a luxurious buffet experience at a reasonable price.
7. Medley Buffet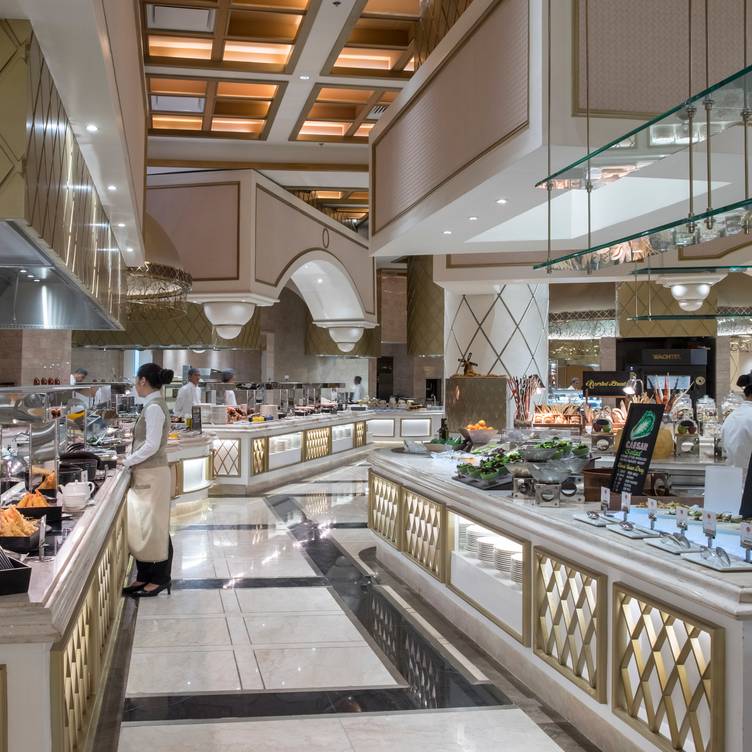 The Medley Buffet at Okada Manila is a luxurious dining destination that offers an impressive selection of dishes from around the world. Its spacious and stylish setting, along with its high ceilings, beautifully lit interiors, and floor-to-ceiling windows, provides guests with stunning views of the resort's beautiful gardens and iconic fountain.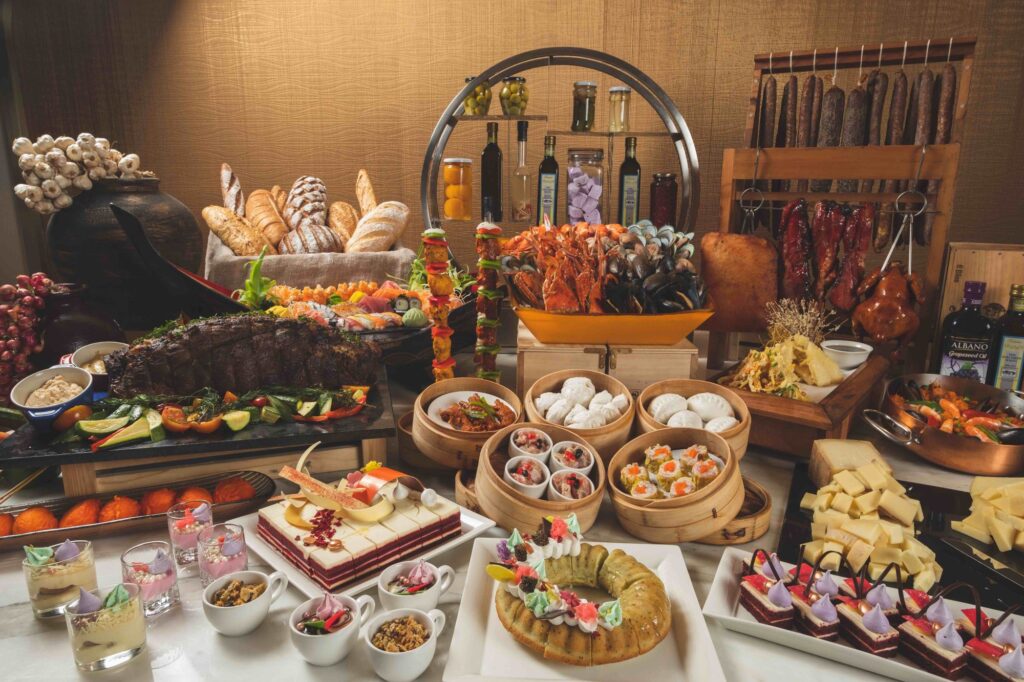 They have seven buffet stations, highlighting a variety of cuisines, staples, specialties from around the world. The Medley Buffet serves an extensive range of local and international dishes from China, Japan, Korea, and more. Guests can indulge in perfectly cooked meats straight from the restaurant's rotisserie and grill, infused with deliciously fragrant and savory spices and herbs.
8. Marriott Cafe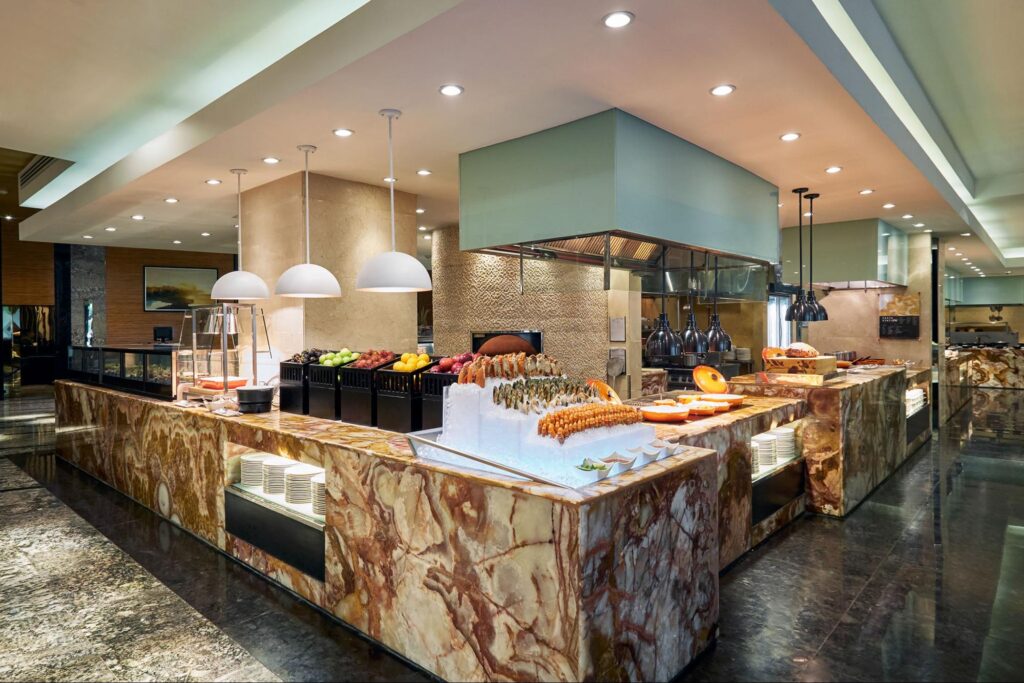 Located at Marriott Hotel Manila in Newport City, Marriott Cafe is an absolute must-try buffet as it features an extensive selection of dishes from the classic Asian flavors such as Filipino, Chinese, Singaporean, and Japanese to palatable Western cuisines, including seafood, meats, salads, and desserts.
The restaurant's open kitchen concept lets guests watch the chefs prepare their food, creating an interactive and immersive dining experience. The refined and modern interiors also add to the exquisite dining experience.
9. Guevarra's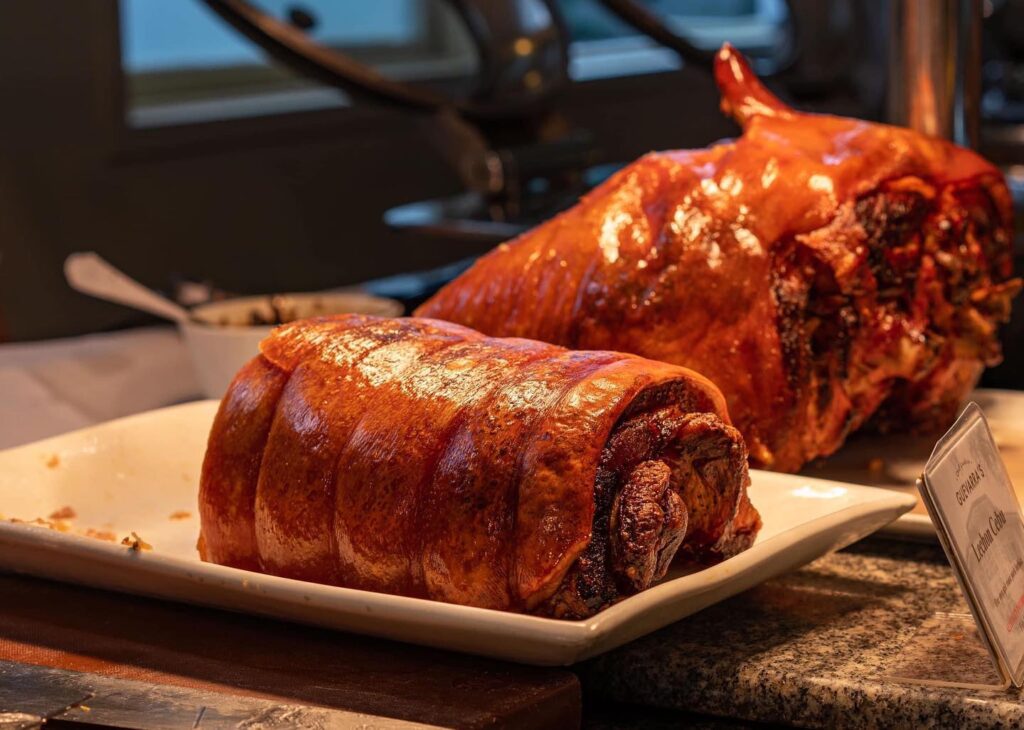 If you're a Filipino food lover, then you'll totally love the food at Guevarra's. This buffet is located in San Juan City and offers a glimpse into the country's rich culinary heritage, from classic to modern Pinoy dishes such as the Angus Beef Tapa and Bellychon that are definitely drool worthy.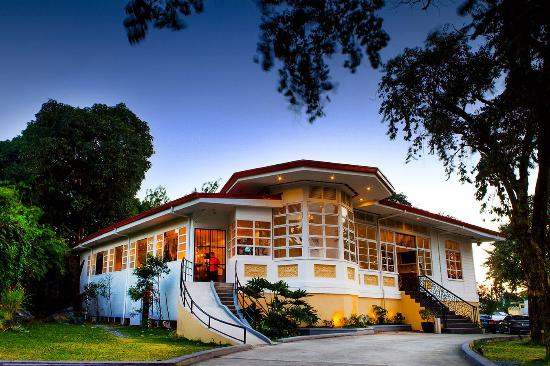 The restaurant is housed in a restored ancestral home, which adds to the overall ambiance and charm of the dining experience. Guevarra's menu features a mix of Filipino comfort food and international dishes, with an emphasis on locally sourced ingredients.
Some of the other must-try dishes include kare-kare, crispy pata, and the popular "lechon of the day," a whole roasted pig that is cooked to perfection. The restaurant's spacious and airy setting, along with its attentive staff builds a warm and inviting ambiance for a leisurely lunch or dinner with family and friends.
10. Heat at EDSA Shangri-La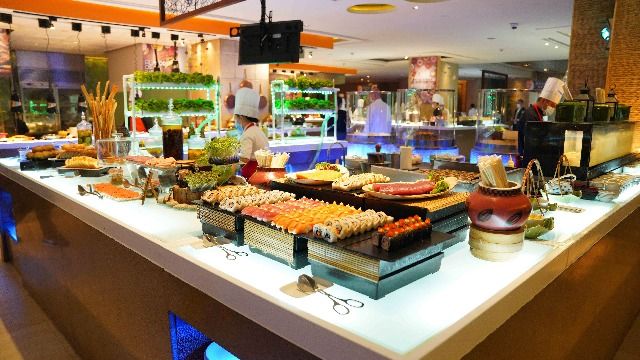 Heat at EDSA Shangri-La offers a delectable spread of international cuisine and local favorites, including fresh seafood, Chinese dimsum, and Filipino lechon. Heat also has live cooking stations, where guests can watch the chefs prepare their food. The restaurant's elegant ambiance and impeccable service make it a perfect place for a special occasion.
11. Four Seasons Buffet & Hotpot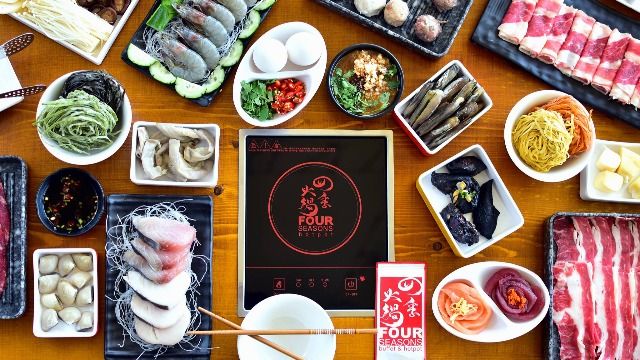 Four Seasons Buffet & Hotpot has branches in various locations, including Manila, Cubao, and Araneta City. It is known for its wide range of culinary offerings that highlight Asian cuisines such as Chinese, Japanese, and Filipino. So diners can expect an extensive selection of dishes, including dimsum, sushi, sashimi while enjoying a nice hotpot. The restaurant also features live cooking stations where skilled chefs prepare dishes on-the-spot, adding a touch of excitement for foodies.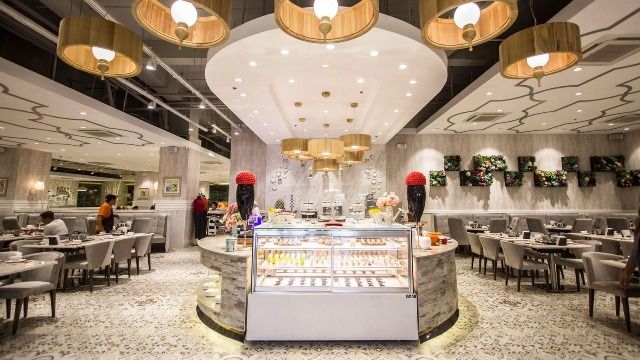 One of the highlights of Four Seasons Buffet is its spacious and modern interiors, providing a comfortable and classy setting for diners to enjoy their meals. The restaurant's sleek and contemporary design, along with its attentive staff, contributes to the overall quality dining experience.
12. NIU by Vikings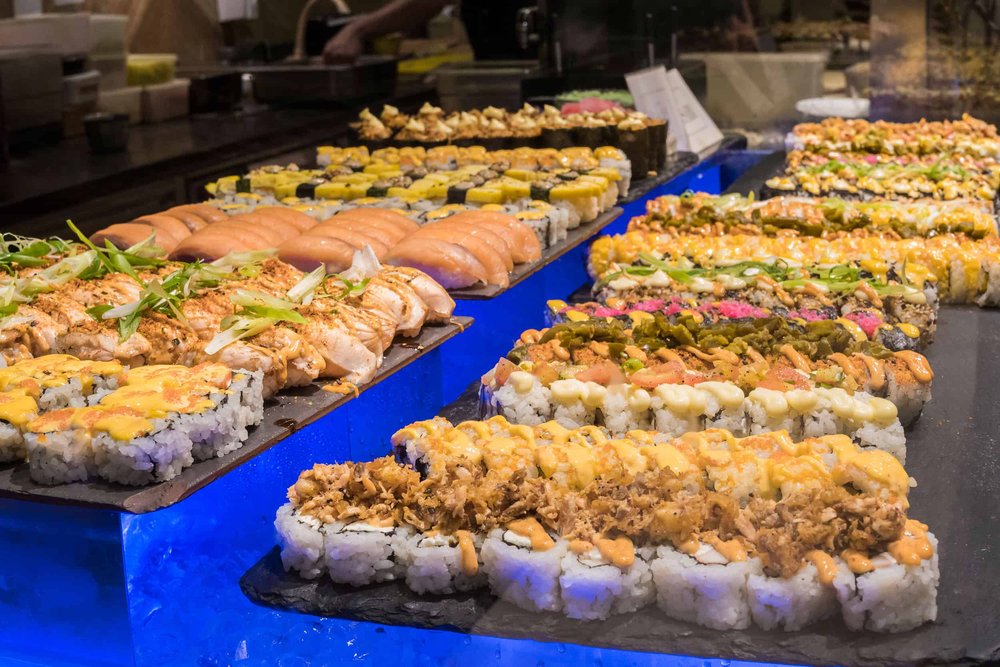 If you like the food selections at Vikings, then you'll have to try NIU by Vikings. It is a high-end version of Vikings, offering a wide variety of international cuisine, including Italian, Mediterranean, Japanese, Chinese, and more.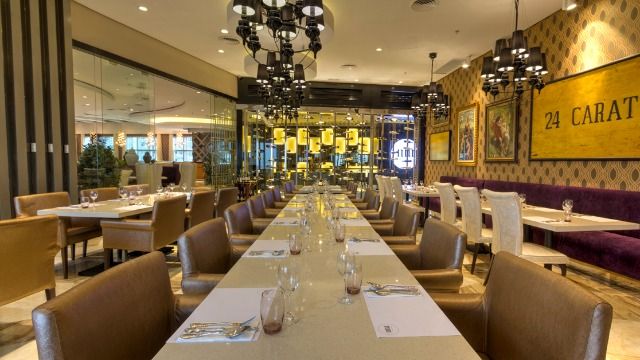 Its chic interiors and exceptional service create a sophisticated ambiance for a memorable dining experience. With its luxurious setting, exceptional service, and delectable cuisine, NIU by Vikings is a top choice for those who appreciate a refined dining experience. It is a go-to destination for special occasions, celebrations, or for those who simply want to indulge in a lavish buffet spread.
The Philippines is home to a plethora of excellent buffet restaurants that cater to different tastes and budgets. From the luxurious hotel buffets to the more casual ones, there's an eat-all-you-can restaurant for every occasion. Whether you're looking for fresh seafood, Asian-inspired cuisine, or simply traditional Filipino dishes, these buffet restaurants are sure to satisfy your appetite and provide you with a memorable dining experience.