Makati is known for being the financial capital of the Philippines, as well as having fancy shopping malls, hotels, must-try restaurants, and several other commercial establishments that people go to from different cities in Metro Manila. On top of that, you can also find an adequate variety of classy spots for a night out such as rooftop bars and cocktail lounges that are perfect for a chill yet fun weekend with your friends or quality time with your significant other.
The fast-paced day-to-day work in Metro Manila can be exhausting and feel too routinary, which is why enjoying the beautiful view of the city while sipping refreshing cocktails and enjoying a scrumptious meal would be nice for a quick escape every now and then, don't you agree? So if you're looking for a classy and cozy spot for a night out, you have come to the right place because in this guide, you'll discover rooftop bars in Makati City that you may want to check out as you start the weekend!
1. The Penthouse 8747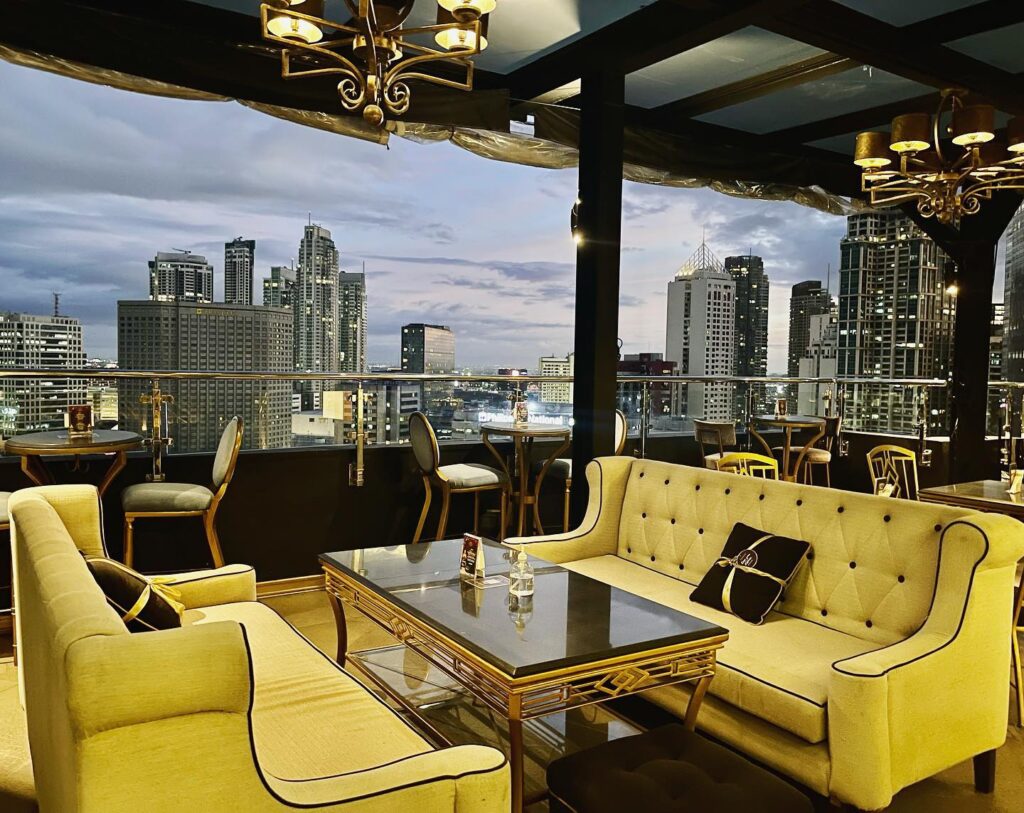 This list will start off with The Penthouse 8747, a classy and elegant lounge that's inspired from The Great Gatsby era. Its interior and ambiance screams 1930s, not to mention, the outstanding view of the Ayala Triangle Gardens along with the Makati skyline and its Business District, giving you straight-out cozy vintage vibes with a sky-high view of the city. The Penthouse 8747's menu also boasts of local and international dishes that would pair well with their extensive selection of drinks.
Location: 8747 Paseo de Roxas, Makati City
Opening Hours: Tuesday – Sunday, 4:00PM to 2:00AM
Closed on Mondays
2. Firefly Roofdeck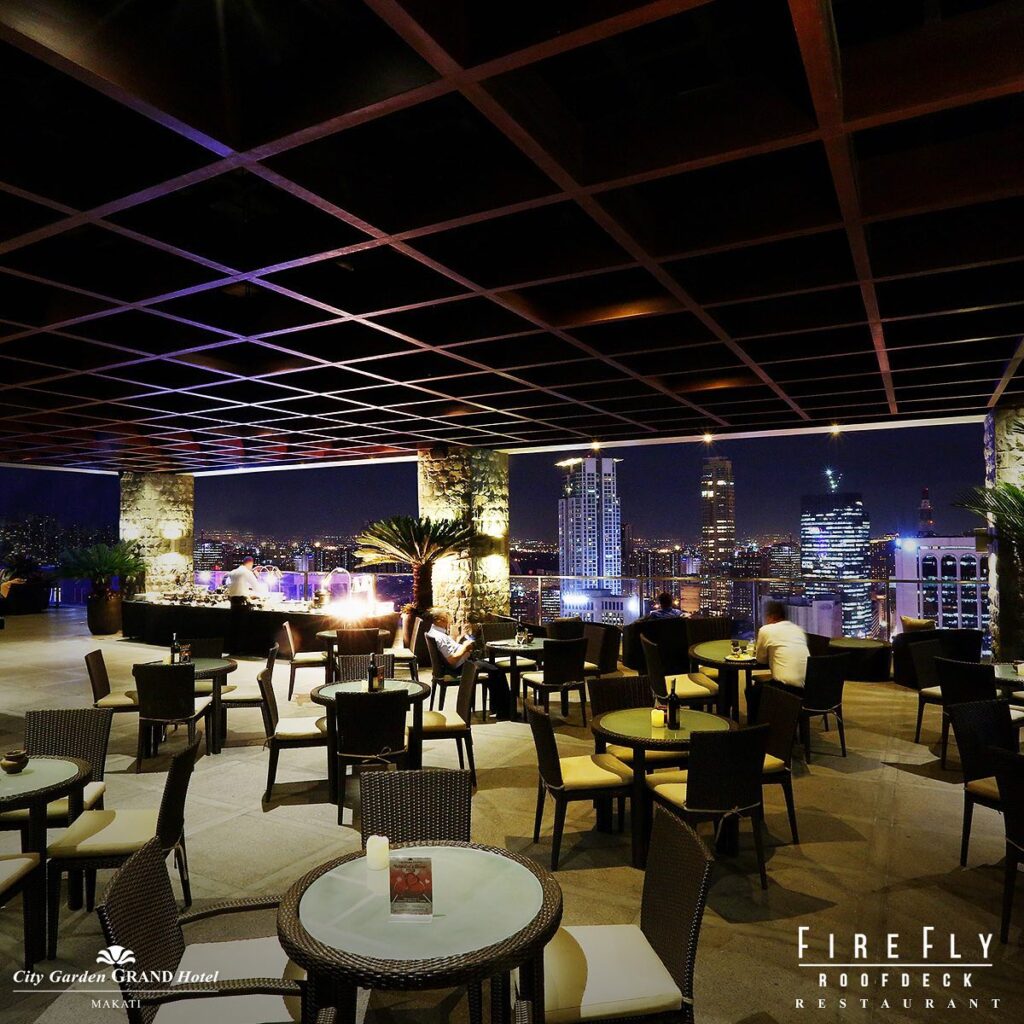 In for a chic and intimate rooftop date? Firefly Roofdeck would definitely fit the bill. Located at the 32nd floor of the City Garden Grand Hotel in Makati, this rooftop bar showcases a beautiful view of the city and a snug atmosphere that you will take delight in. You are also in for a treat since Firefly Roofdeck offers a wide selection of dishes such as Mexican, Filipino, and Western cuisine, making your gastronomical experience worth the while. And of course, the rooftop lounge experience wouldn't be complete without the ambrosial drinks to tickle the taste buds.
Location: 8008 Makati Ave. Cor. Kalayaan Ave., 32/F City Garden Grand Hotel, Makati City
Opening Hours: Everyday from 7:00AM – 2:00AM
3. UNWND Lux Hostel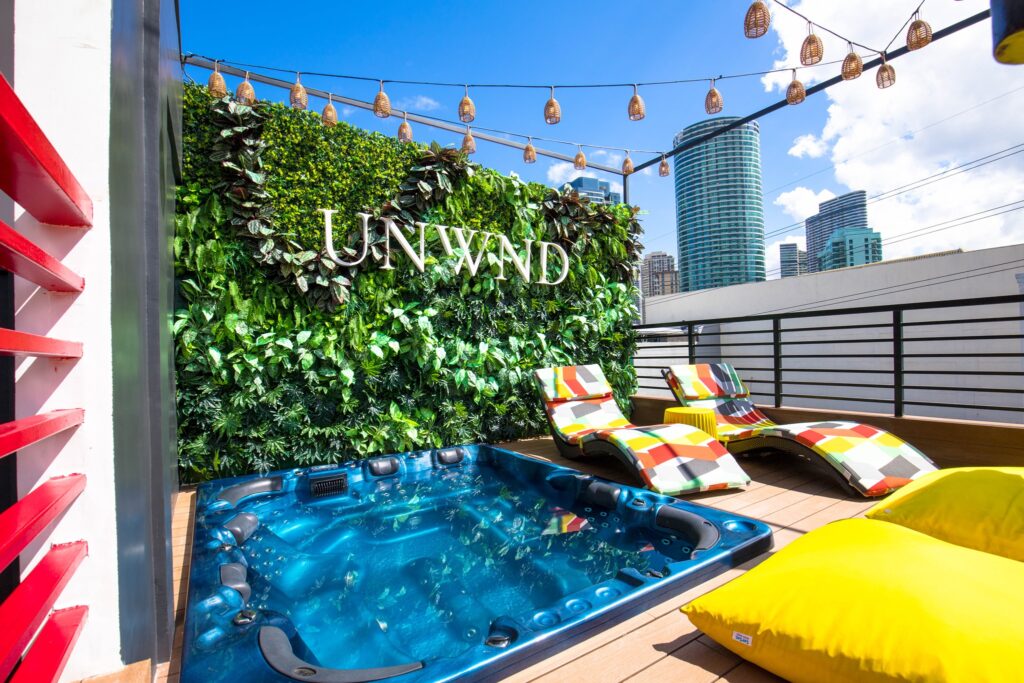 Elevate your staycation in the city with UNWND Lux Hostel. You can indulge in their rooftop lounge which includes a jacuzzi and a fine view of the Makati skyline. To top it off, their rooftop bar offers mouth-watering international comfort food as well as Filipino dishes that would also be best paired with their refreshing line of cocktail drinks, flavored beers, and palatable wine selections.
Note: Walk-ins are allowed, but it's ideal to make reservations since the rooftop bar is not that big.
Location: 5396 General Luna, Makati City
4. Antidote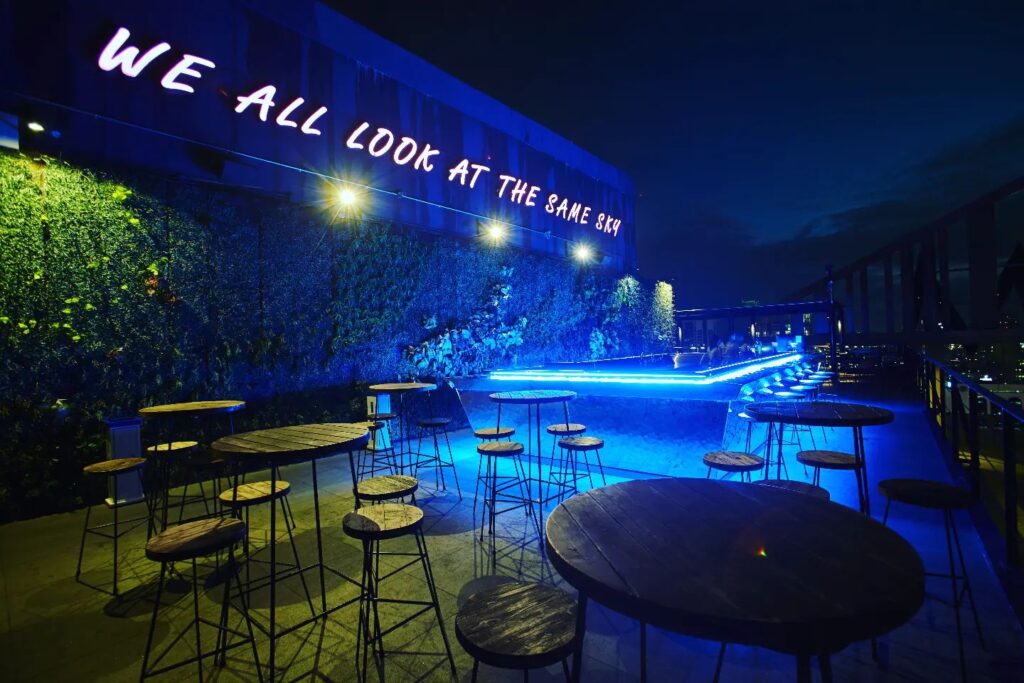 Antidote is located on top of the I'M Hotel in Makati and is the first jellyfish rooftop bar in the country, which features jellyfish aquariums covered in glowing lights. This rooftop bar exudes a very vibrant and cozy atmosphere that's evident in the bright neon lights surrounding the place at night. Along with this, you get to have an exquisite 360-view of Metro Manila and even more while you take pleasure in cocktails specifically concocted by the bartender of the world-renowned Bar Mace in New York. And needless to say, we can't leave out the part where they offer tasteful dishes — from bite-sized appetizers down to the luscious desserts that will go well with the drinks, you'll want to visit this place.
Location: Roofdeck, I'M Hotel, 7862 Ave, Makati City
Opening Hours: Everyday from 5:00PM – 3:00AM
5. Mistral Rooftop Bar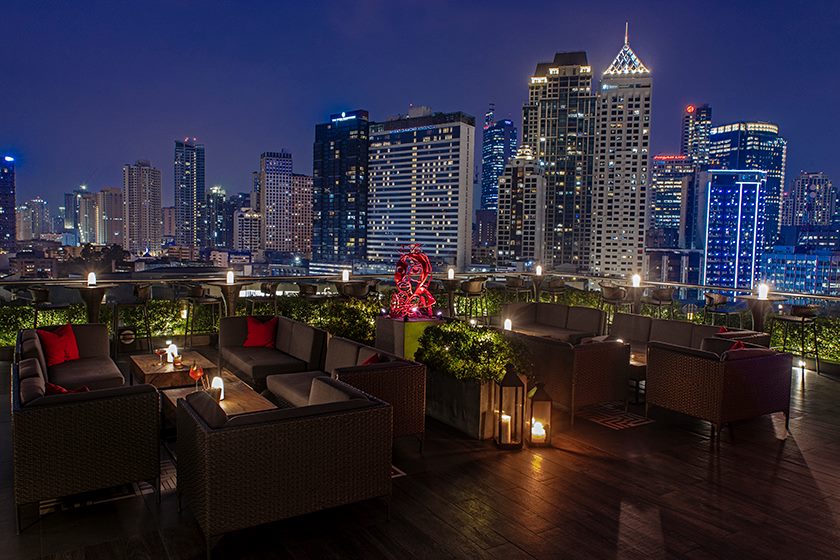 Whether it's a date night or a Friday night out with your friends, the Mistral Rooftop Bar is surely something to try. Located on top of Raffles Makati, a 30-storey luxury hotel in Makati, the Mistral Rooftop Bar features both an indoor and outdoor lounge that illustrates a modish and chic vibe that's complemented by an astounding view of the city skyline. They also offer a wide selection of cocktails and bar snacks that's served in wood boards, which makes the dining experience feel more luxe.
Location: 1 Raffles Drive, Makati Ave, Ayala Centre, Makati
6. Top of the Alpha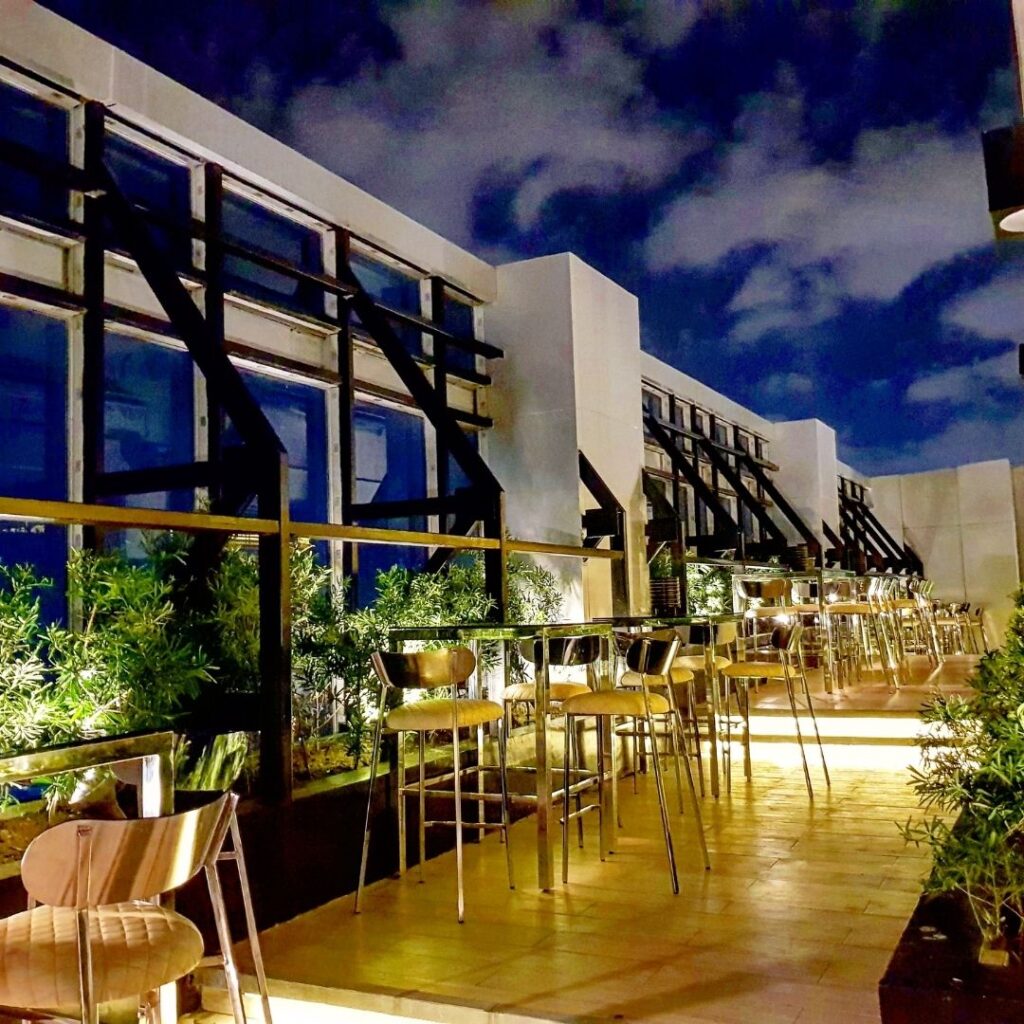 Hence its name, Top of the Alpha is found on the top of the Alphaland Corporate Tower in Makati. It exhibits both an indoor and outdoor lounge with an elegant and modern appeal that's accompanied by music and a stunning panoramic view of the metro. To add to this, they serve good food and a wide array of drinks that fit different celebrations.
Location: 34th floor, Makati City Alphaland Corporate Tower, 7232 Ayala Ave, Ext, Makati City
Makati sure is a fun and exciting place for people who are foodies thinking of adding something to their gastronomical experience, and especially for people who are looking for a chill and quick escape just along the metro. And with the rooftop bars in Makati listed above, you can't help but want to have a night out after a hectic week.